Last of a five-part series examining outgoing Gov. Brian Sandoval's legacy in politics, health care, economic development, the environment and education.
Former state Superintendent Dale Erquiaga remembers a pivotal call he received four years ago from his boss, Gov. Brian Sandoval.
It was just after Tesla and the state made a joint announcement that the electric carmaker would be building its massive battery factory in Nevada — a place where a high rate of students were graduating without the foundation needed to land a good job, if they graduated at all. ACT scores from that school year showed just 8 percent of students were college-ready in all four subject areas on the test, and the state's post-secondary attainment lagged behind demand by double digits.
"I remember the governor calling and saying, 'When we are 75 and in our rocking chairs, I don't want to look at you and say "I could have done more for education." So tell me what you need,'" Erquiaga said.
That conversation laid the groundwork for a slate of more than two dozen targeted initiatives in 2015 focused on the state's most glaring education trouble spots. And it was a reason Sandoval reversed course on a 2010 no-new-taxes campaign pledge and pursued his most politically audacious and memorable action in office — shepherding a $1.1 billion tax package through a Republican-controlled Legislature.
Nevada's education system still ranks poorly — it took last place in the 2018 Quality Counts ranking, for example, although education officials say that's an out-of-date snapshot with years of lag. They point to more hopeful signs — like a high school graduation rate that was 71 percent in 2011 and is now 83 percent, or improvements on standardized testing in nearly all categories.
Sandoval "entered office in both what you would say one of the darkest economic times of our state and not necessarily the brightest time in education, and he's leaving office with both of these indicators up," said state Superintendent Steve Canavero. "Last year was the first year that we saw gains in every grade and subject except 7th grade English. That is incredible, a testament to the hard work that not just the governor, but the districts and all of our schools across the state leaning in and answering the challenge."
And the state is making strides toward preparing students for high-demand science and tech careers. Almost exactly four years after the Tesla press conference, newlywed Sandoval and his wife, Lauralyn, toured a robotics program at Cimarron-Memorial High School in Las Vegas.
As part of its agreement with the state in exchange for $1.3 billion in tax incentives, Tesla is putting about $38 million toward Nevada education, including grants to start robotics programs such as Cimarron-Memorial's.
"Truly, this is a model for what we think we can accomplish throughout the state of Nevada," Sandoval said, grinning broadly as students ushered him through the lab to show off their high-tech equipment and skills.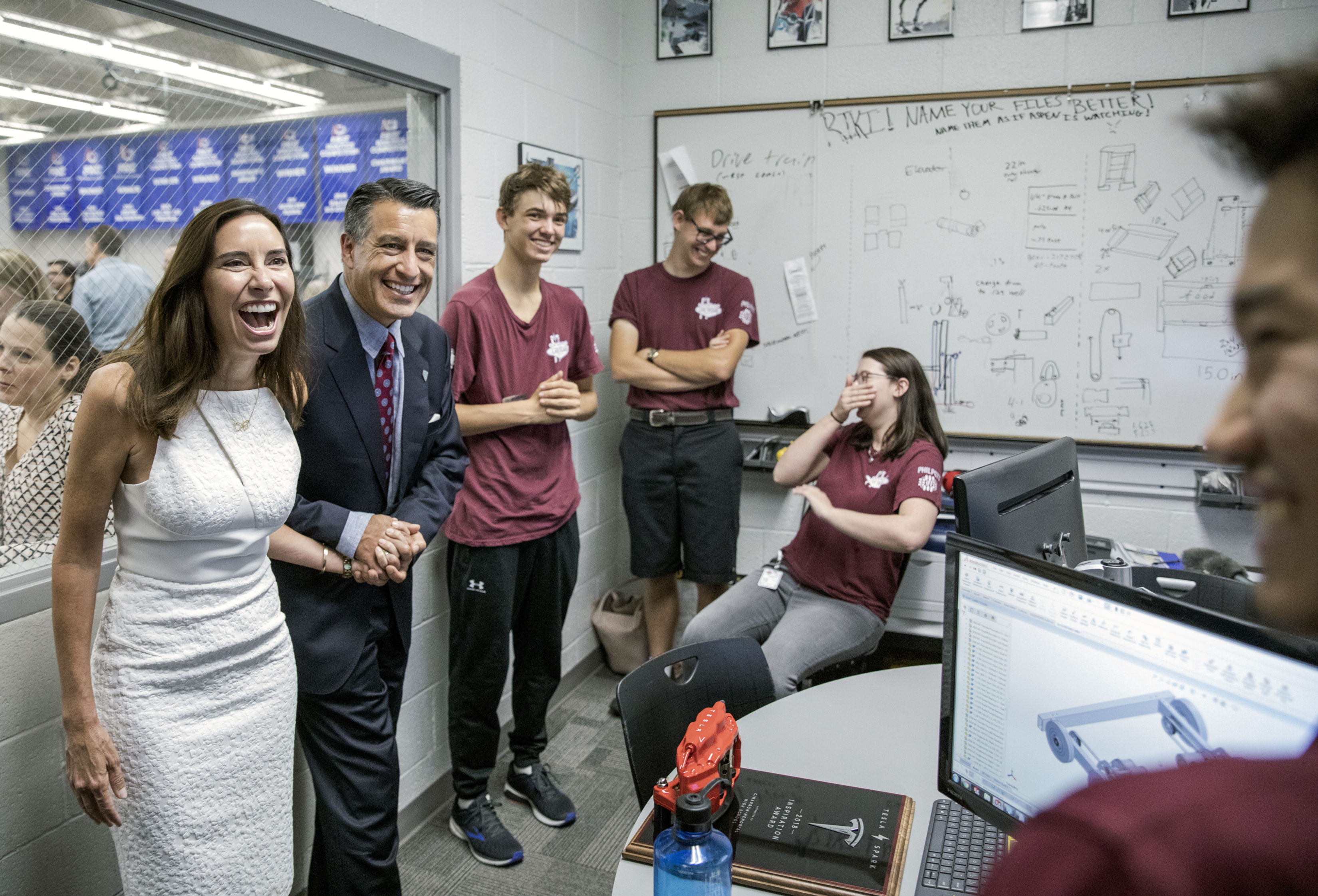 'Breaking the mold'
In his 2010 campaign, Sandoval frequently talked about shaking up the status quo and breaking the mold in education. He said during a debate with Democratic opponent Rory Reid that he wanted to systematically change the way that education money is delivered, and that he wanted every parent to be able to choose where their child went to school.
The plan sounded dramatic: It would give principals more freedom to decide how to best use their money, with block grants to individual schools and autonomy. It would grade schools, and if they failed for two years, there would be a turnaround, or staff shakeup. Teacher "tenure" would be gone.
"I think the way I would characterize it is from the beginning, the governor said we can't do business as usual," explained Erquiaga, who was then the governor's chief of staff and later became the state superintendent. "He talks about the status quo a lot and there were a number of efforts, some unsuccessful, to sort of jar school districts out of their complacency, where their answer was 'if you want higher achievement, give us more money.' No conversation about teacher evaluations, system change, none of that."
For his first year, Sandoval seemed set on a conservative reformer track defined by attempts to put adults in education on notice and lean on charter schools and other forms of school choice. Michelle Rhee — the hard-charging former head of Washington D.C. public schools — attended his State of the Union as a special guest, and he called for cracking down on adults who weren't serving children.
"It is unacceptable that children in classrooms literally across the hall from one another achieve at dramatically different levels because of the quality of their teacher," he said in the speech.
A package of reforms, which was staunchly opposed by unions, called for extending a probationary period for new teachers that made it easier to fire them if they underperformed. It also called for ending a policy called "LIFO" — last in, first out — that allowed teachers with more seniority to be spared in layoffs.
And it called for the Nevada Educator Performance Framework, which would rank teachers as highly effective, effective, minimally effective, or ineffective. At least 50 percent of the evaluation was supposed to be based on student achievement.
Although the bills passed with Democratic support, it's unclear whether they have ever actually led to a teacher being fired. For years, the plan was stalled amid disputes about what metrics would gauge student achievement: How much weight should standardized tests have? What about P.E. and music teachers, whose performance isn't measured through traditional exams?
Of the nearly 16,000 teachers evaluated last school year in the Clark County School District, only 21 were rated "ineffective," while another 146 were rated "developing," the second-lowest mark. The fact that more than 15,000 teachers were rated "effective" or "highly effective" raised the eyebrows of CCSD Trustee Carolyn Edwards, who said at a recent board meeting that the assessment was probably not accurate.
The policies, born in the recession when educational restructuring seemed doable even if more money for schools seemed out of the question, aren't the ones most people mention as his most significant. But Erquiaga says they served a purpose.
"In 2011 it was about, look, we have to change behavior, and we're not just going to hand over buckets of cash," Erquiaga said. "And I think you've seen, as a result, districts change their behavior. They're more focused on accountability, and they're more focused on performance, and I think he should get credit for that."
Canavero said that while he sees some common philosophical threads running through Sandoval's entire term — including holding adults accountable and setting high expectations — it has evolved over time, now encompassing things like students' social-emotional well-being.
"I think it's been more nuanced," Canavero said. "I think of the core principles that I ascribe to the governor's leadership and that includes listening and learning — not just dogma, this is the way we're going to do that. He's a fantastic listener and voracious learner of what is going on."
Setting up for change
Visiting schools was one of Sandoval's favorite activities as governor, according to former staff members, who sometimes scheduled visits as a way to boost his spirits during particularly difficult times. It started with a campaign pledge to visit 100 schools, but he kept going after that; he said he lost count after 300 schools.
"It was a way to learn," Erquiaga said. "He's not an educator and knows that education consumes a great deal of the state budget and is probably one of the most important things, if not the most important thing, that the state does."
Sandoval stopped by urban and rural schools, big and small ones. His routine included reading a book to the students and taking questions, then taking a campus tour and talking with staff about how their work was going.
"It certainly wasn't always positive, but they were able to talk to the head of the state directly," said Mari St. Martin, his former spokeswoman.
As he saw more, his focus shifted.
"I learned more and did it change my approach? Of course it did. Because I was much wiser in terms of really knowing the issues," Sandoval said in an interview. "I wasn't proud of the fact that we were worst in the country in high school graduation rate and our literacy rate was really poor, our math scores were really poor, we had a significant population and growing population of English language learners, we had a lot of kids in poverty, we had kids with special needs who needed more resources."
The argument for more money was countered by calls for more accountability. Public distrust in school districts had grown, creating fears that if the state blindly wrote checks for education, the money would get lost in the bureaucracy and its effectiveness on improving education would be vague and indiscernible.
"When you ask [the districts] for accounting and what has happened with the money that has been allocated in the past, you didn't always get a satisfactory answer," said Lt. Gov. Mark Hutchison.
Even so, there was general consensus that something must be done to boost academic achievement, particularly among groups facing more challenges such as students learning English — a group that includes 17 percent of Nevada students.
Erquiaga said he worked closely with former Florida Gov. Jeb Bush's foundation, which helped analyze the flow of the state's education funding and offer advice that helped shape some of the education initiatives. That advice also led to Nevada's "categorical" funding model — in which state money was funneled to specific, targeted purposes or student populations and measured for effectiveness, as opposed to an across-the-board funding hike.
The first of those categorical programs, approved in 2013, put $25 million toward educating students learning English as a second language. The lowest-performing schools with the largest numbers of English-language learners received extra funding, which had to be used to help those students. They were dubbed Zoom Schools.
John Vellardita, union boss for the Clark County Education Association, called it a pragmatic monetary approach rooted in education improvement: "Make sure kids are going to learn and it's spent right."
Voters had rejected the Nevada Margin Tax for Public Schools — known as Question 3 on the November 2014 ballot — that would have funneled more dollars to the education funding pot. If approved, it would have amended Nevada Revised Statutes and levied a 2 percent margins tax on Nevada businesses that make more than $1 million per year. It was soundly defeated, with nearly 78 percent of voters opposed.
But the seeds of something bigger were evident. The governor started dropping hints that he would call for more school investments even before he cruised to re-election, and even as he flatly opposed the margins tax.
In an interview with Spanish-language newspaper El Tiempo in 2014, he spoke of his desire to keep expanding the nascent Zoom School program. When the state's Economic Forum released a lackluster revenue projection late in 2014, he declared the state's tax structure obsolete.
"Today's Economic Forum report reminds us yet again that our revenue structure is not built to meet the demands of our changing economy nor our continued increase in statewide population," Sandoval said in a statement.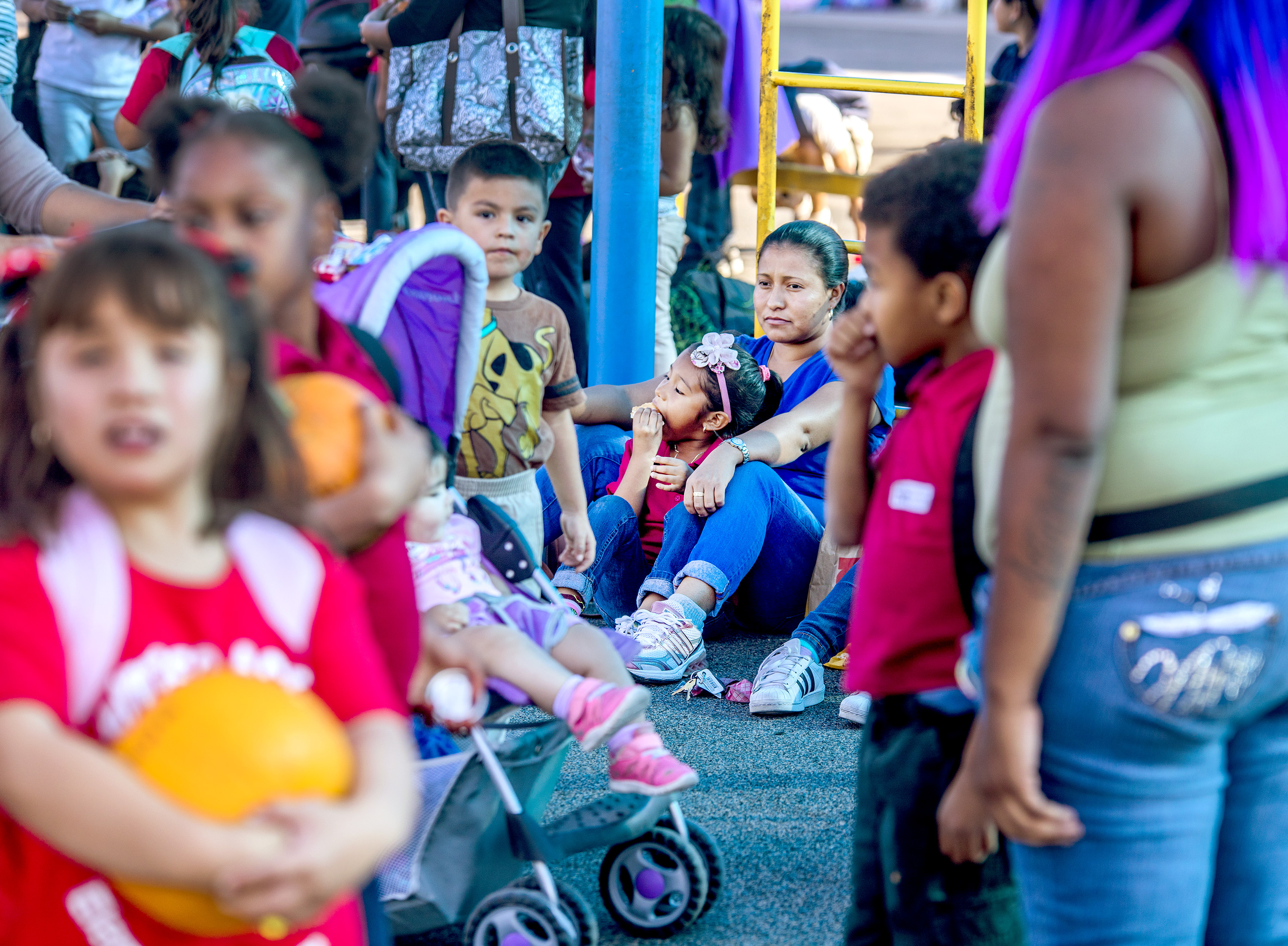 Big changes
The first year of Sandoval's second term was when the wheels really started turning for education.
Unemployment was falling, and the seeds for economic diversification were planted. Months earlier, in 2014, state lawmakers had approved a tax package to lure Tesla to Nevada. Proponents considered it a strategic tax break, given the enormity of the battery factory and the ripple effect it could create to re-energize Northern Nevada's economy.
So there was a hopeful vibe in the air when lawmakers convened for the 2015 legislative session. Sandoval kicked it off with a State of the State address largely focused on education.
"I submit to you this evening that an education system for this century requires bold new ideas to meet the reality of our time," he said in his 2015 State of the State address. "I am asking the Legislature to join me in beginning the work of comprehensive modernization of our education system to meet the needs of today's students and the New Nevada."
He unveiled more than two dozen initiatives to invest in everything from pre-K classes to special education and programs for gifted and talented students. There was a Read by 3 initiative, which requires children to read at grade level by third grade or be retained. And there was a multimillion-dollar investment in hiring school-based social workers to combat bullying and promote students' emotional health.
Canavero said the list of initiatives stemmed from observations education stakeholders had long made about the deficiencies in Nevada's school system. He was part of a team that spent many nights and weekends developing the plan.
"We actually mapped the trajectory of a student going through the system and then began to look at where the research said the highest-impact investments could be made," Canavero said.
Every new idea came with a cost. Sandoval didn't gloss over that reality in his biennial address. He tackled the touchy subject while laying the groundwork for what would become the state's largest tax increase in history — all steered by a Republican governor who, five years earlier, ran his first gubernatorial campaign on a no-tax platform.
"We live in a state that is transforming before our eyes – with 21st Century companies, jobs and technologies that place us at the forefront of innovation and the new economy. Yet we still operate with decades-old funding systems and an education structure that will eventually grind us to an inevitable halt. I know we have the ability, willingness, and determination to do what is necessary."
By the end of the 120-day session, Sandoval had persuaded a Republican-controlled Legislature to pass the Commerce Tax. Business leaders and casino moguls testified in support of it, paving the way for legislative approval. Nevada businesses that bring in more than $4 million in gross annual revenue must pay the tax, which helps fund public education.
Lawmakers were promised that independent evaluators would assess the success of each initiative. The passage of the controversial business tax helped lawmakers add $252 million more toward K-12 education that session.
"He certainly deserves the accolades that he gets around the Commerce Tax," said Chris Daly, who handles government relations for the Nevada State Education Association teachers union. "My organization was the one that pushed the education initiative the previous year and got spanked. I think we set the table, but certainly he didn't have to move forward. I think it was his genuine interest in addressing issues that Nevada was having around completely underfunded public schools."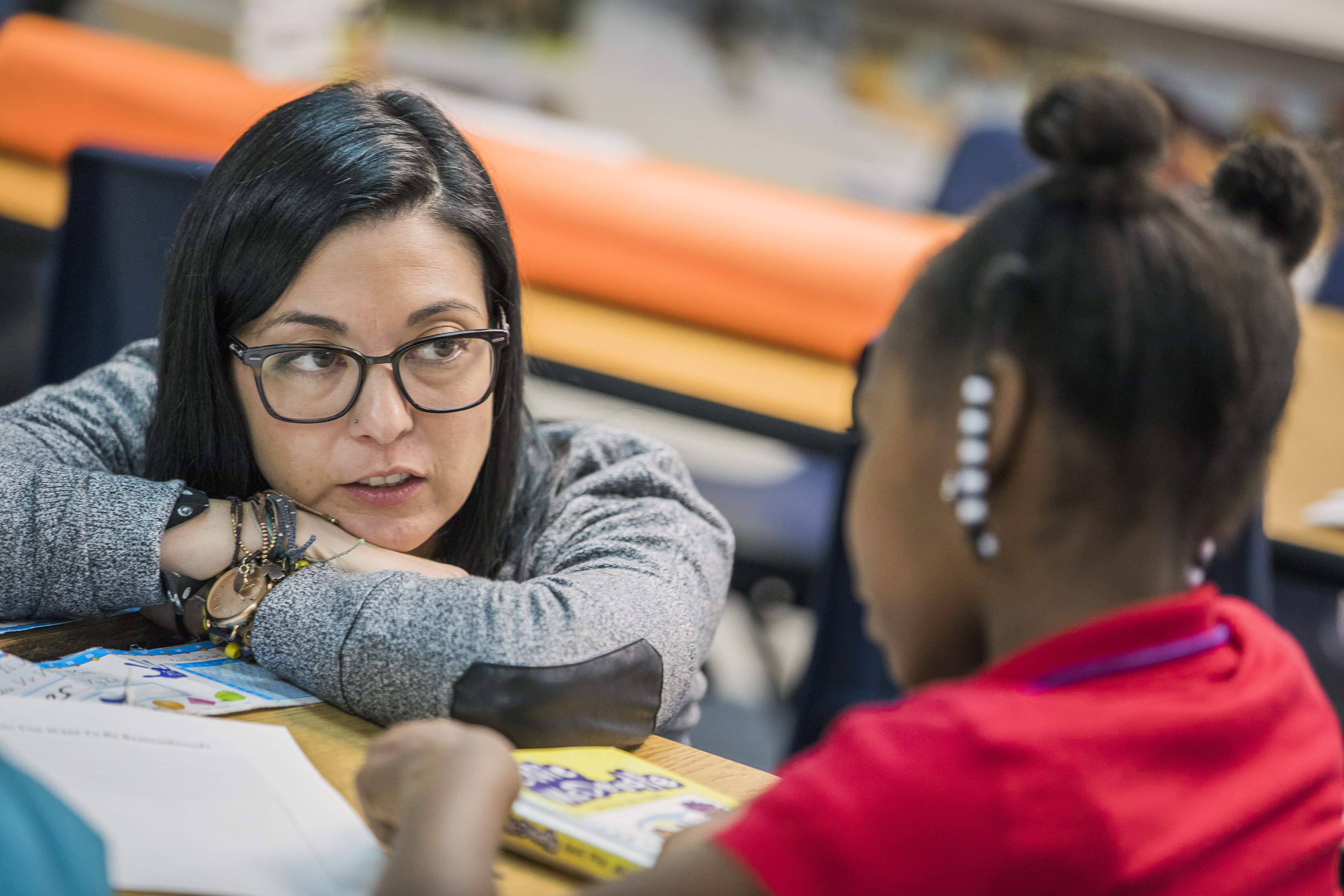 Benchmarks
Last month, the Nevada Department of Education announced the state had set a new record for its graduation rate. Eighty-three percent of students in the class of 2018 had graduated — a 2 percentage-point increase over the prior year.
Education leaders hailed it as more evidence of the Silver State's climb out of lackluster K-12 ratings en route to become the nation's fastest-improving state public school system. Except for students learning English as a second language, all student subgroups notched graduation gains.
"Trust me — we've got work to do, but we've got work to do with some wind at our back, rather than work to do with wind in our face, which it felt like for a long time in our state," Canavero said.
The state's rising graduation rate has met some criticism that it was the result of watered-down requirements, though. Nevada changed its graduation requirements in 2013 so high school students no longer have to pass proficiency tests to graduate.
Those were replaced by end-of-course examinations that, as they're phased in over the next few years, will play a larger factor in students' final grades, which could affect graduation. Starting this academic year, the end-of-course examinations will make up 10 percent of a final grade before increasing to 20 percent for the class of 2021 and cohorts thereafter.
Students' performance on the ACT — a standardized assessment used for college admissions — has improved slightly, but the state's average composite score of 17.7 makes it the lowest nationally. The national average composite score was 20.8 this year.
During Sandoval's tenure, the state created college- and career-ready diplomas indicating whether students, based on their high school coursework, are prepared for their next venture. It was another effort to boost student achievement and remove some of the barriers teens face after graduation. After all, more than half of students who enter Nevada colleges or universities are underprepared and must take remedial math and English courses before starting regular coursework.
The numbers mirror the achievement level of Nevada's elementary students. Less than half of third-graders statewide were deemed proficient in reading (46 percent) and math (48 percent) during the last school year. Math proficiency among eighth-graders sits even lower at 30 percent.
Lifting Nevada up is "absolutely harder than I expected it to be. Continues to be hard. Education is a complex system," Erquiaga said. "Nevada is a fast-improving state thanks to Brian Sandoval, but that is not over. The new administration will have to continue that work and be creative and support students and teachers."
Sandoval also presided over an era marred by school shootings nationwide, including one at Sparks Middle School. The perpetrator, a 12-year-old boy, had been bullied before he marched into the school in October 2013, fatally shot a teacher, injured two students and then killed himself.
Several months later, in December 2013, a 13-year-old named Hailee Lamberth killed herself in Las Vegas after being bullied. Lamberth's family surrounded Sandoval in May 2015 when he signed anti-bullying legislation that created the Office of Safe and Respectful Learning and a 24-hour hotline to report such instances. The governor also called for more funding for school-based social workers, and the Legislature approved a $17 million block grant in 2015. The state now has about 200 school-based social workers.
After the school shooting in Parkland, Florida, last year heightened safety concerns, Sandoval convened a task force charged with evaluating the problem and offering recommendations for improving student and staff safety. The governor addressed the task force during its inaugural meeting, saying schools should be welcoming and inspirational places.
"Sadly, however, times have changed," he told the task force members. "For some, the schoolhouse is now a place of uncertainty. Our children practice what to do if an active shooter is on campus. They watch social media with an even closer eye on the chance it may foretell violence."
Sandoval made school safety one of his final priorities before leaving office. His proposed budget for the upcoming biennium includes $78 million in new resources aimed at preventing school tragedies.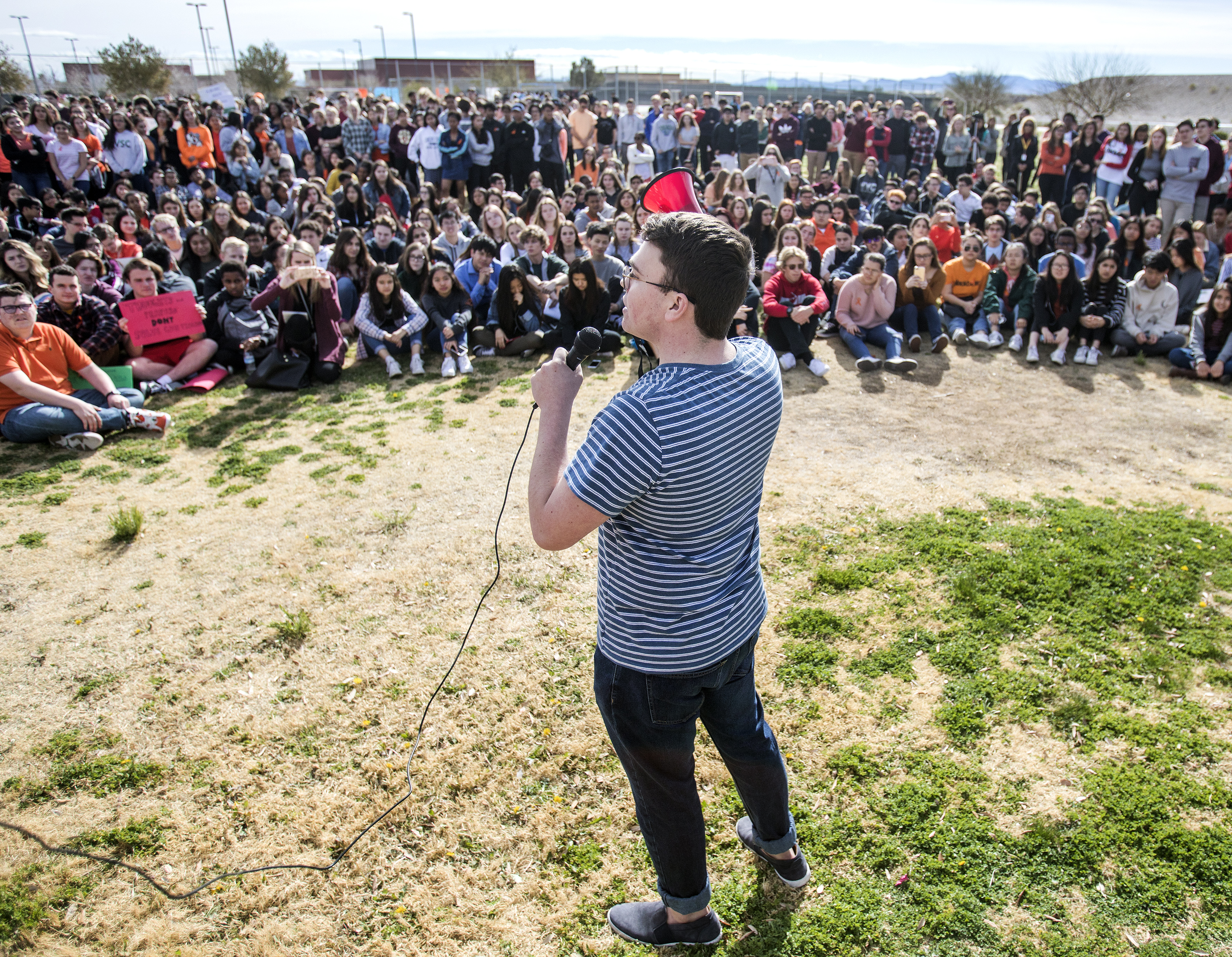 School funding struggles remain
Sandoval's rival in the 2010 gubernatorial race, Rory Reid, acknowledges that he was wrong in the campaign when he said Sandoval was going to cut education.
"What was true is that I cared about education and I wanted to make it better. But what wasn't true was my assertion that Brian didn't care, or wouldn't try," said Reid, who now heads a foundation that's advocating for drastically more funding for public education. "I didn't know him well enough to know what was in his heart. I certainly didn't know him well enough to make the assertions I did about what was in his heart. It's what you do in a campaign. I'm not here to defend what I said about him. I was wrong about him. He obviously cares about education, now there's a record to prove that."
Still, education advocates believe Nevada schools remain woefully underfunded. The growth in Nevada's school spending since 2000 has just barely exceeded the rate of inflation, meaning new investments — at least on paper — are a wash, according to an analysis from the Guinn Center for Policy Priorities. One study found that raising funding to a level considered adequate would likely require a multibillion-dollar investment.
There's also the issue that the funding formula is "use it or lose it," rewarding waste and punishing savings. And there's the problem that it doesn't acknowledge the different levels of investment it might take to help a student living in poverty or learning English to catch up with their peers.
Lawmakers have made some steps toward a "weighted" funding model that would reflect the higher costs of bringing a student with certain disadvantages up to grade level. So far, they've put $72 million toward the project — still a fraction of what's estimated to be the cost of full implementation.
"We knew that we had to take steps even if we couldn't get all the way to the finish line," Canavero said.  
Marta Poling Schmitt, former head of the social justice advocacy group Nevadans for the Common Good, said she's frustrated that Sandoval's administration did not address some of the most fundamental weaknesses in Nevada's 50-year-old funding formula. As a member of the SAGE Commission in 2016, she said she didn't see political will among legislators for something more dramatic than the targeted, categorical investments of 2015 and 2017.
"The reality is, it's like putting a bandage on a person who's been in a major car accident, and not addressing the fundamental, deeper woundedness of that person, and that's how I see public education in this state," she said. "We've got to be willing to do the courageous thing that's going to fundamentally change how we fund public education in the state of Nevada."
So the fight for more K-12 dollars  — and a revamping of the funding model — will continue after Sandoval exits office.
"It's no secret that it's something we're working hard on — we think it's the cornerstone and … I certainly believe it's time to move it into policy to give us a long-term plan to invest against," Canavero said. "I think it's a challenging policy because it's not something a governor can adopt in the first term and be able to come back in the second half of his first term and talk about the progress that's been made. It's a long game."
But those who worked near him, including some on the other political aisle, don't think that the unfinished weighted funding project blemishes his overall education legacy.
"He was willing to put some things in place that will make a difference for years to come," said state Sen. Mo Denis, who chairs the education committee and led the charge for weighted funding. "We focused on kids and trying to make education better and trying to find things that we could both work together on."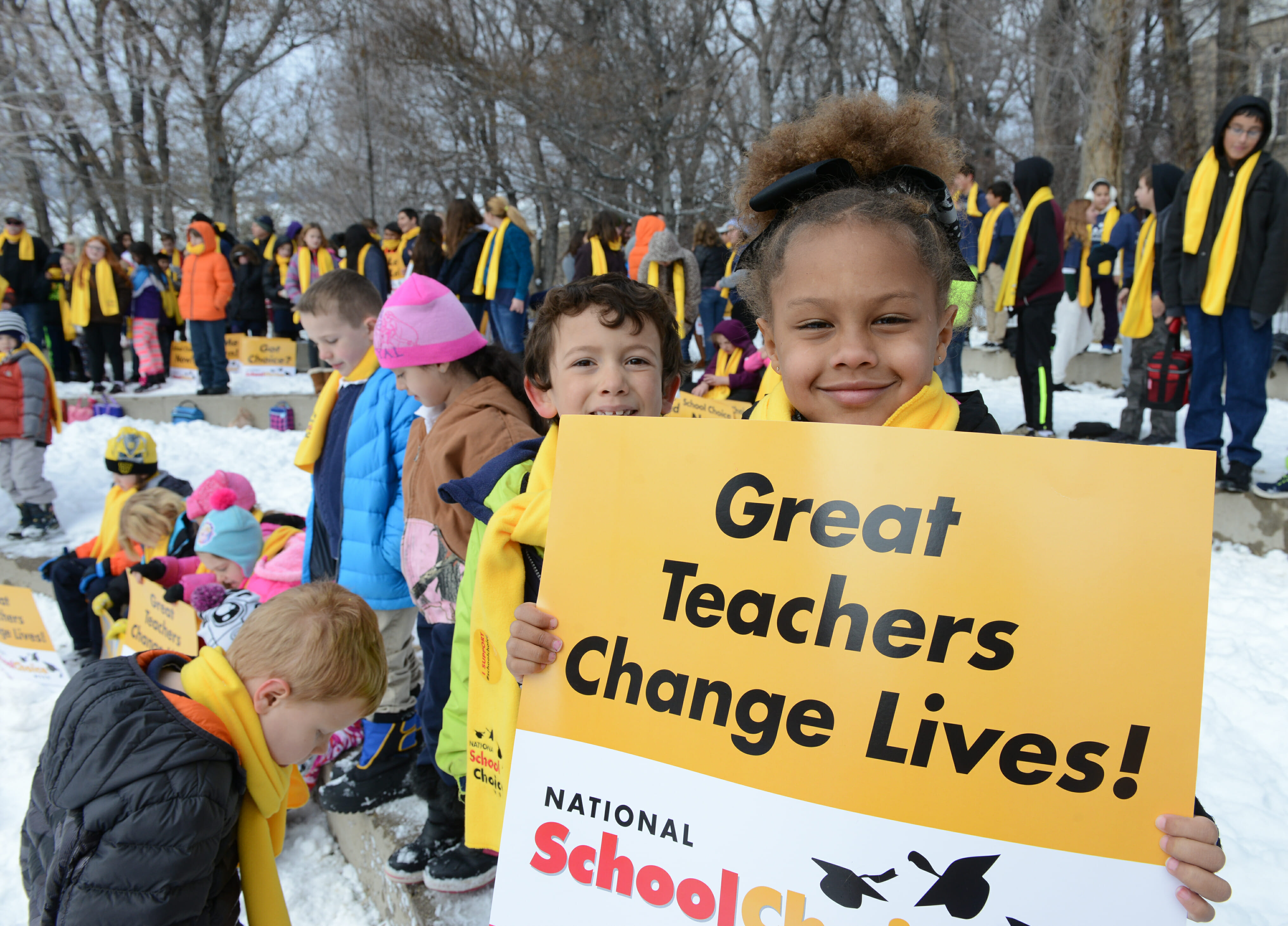 School choice
That spirit of bipartisan collaboration may have contributed to the demise of Education Savings Accounts. The voucher-style program backed by many Republicans, which would have allowed an unlimited number of students to draw down their state per-pupil education funding and apply it to private school tuition or other qualified education expenses, wound up unfunded at the end of the 2017 legislative session.
Sandoval didn't press the issue as far as some Republicans hoped he would, saying afterward that he "didn't want to essentially shut down Nevada government."
In the end, the controversial ESAs were not the political hill he wanted to die on.
"I don't think he was willing to hold up all the stuff we had worked on for that one issue," Denis said.
Canavero pointed to other initiatives that have expanded educational choices within Nevada. The Opportunity Scholarship program Sandoval spearheaded in 2015 allows more than 2,000 low- and middle-income students scholarships to attend private schools, and is backed by businesses that donate money in exchange for a state tax credit.
He also points to improvements in the state's charter school sector. The state's charter school authorizer law was ranked near the bottom in the country, but new legislation passed in 2011 helped propel it to the top. Under the old system, most charter school applicants were rejected, often letting in only wealthy schools that sued the state into giving them a charter, he said.
Canavero thinks greater school choice is still part of Sandoval's legacy even if ESAs failed, and he believes the state is better off because of it.
"I'm not saying we are better off at the expense of somebody else," he said. "You can have these opportunities for families and have a … thriving public education sector. Charter schools are part of a thriving education sector."
Compromise
The governor's spirit of compromise extended beyond the walls of the Legislature. Vellardita, head of the Clark County teachers union, said Sandoval served as a quasi-mediator between the Clark County School District and teachers' union when the two entities were embroiled in a bitter labor dispute. The union reached out to him in 2015 after contract negotiations seemed to be deteriorating, and Sandoval agreed to facilitate a meeting between the union and school district.
The groups met in Carson City, several months after the historic tax hike to bolster education funding. Vellardita said Sandoval didn't inject his own solutions into the meeting, but instead suggested that both parties revise their unsustainable positions and find middle ground.
"He was the difference-maker in us reaching a settlement," Vellardita said.
The union and governor didn't always see eye to eye on education issues, but Vellardita described Sandoval as a "brilliant politician" who managed to make education — typically a signature policy issue for Democrats — a Republican one while forcing both sides to work together. The Clark County teachers' union didn't endorse any candidate in the 2014 gubernatorial election, which Vellardita called a mistake.
In retrospect, the teachers' union should have endorsed Sandoval, he said.
The glowing accolades certainly don't mean Sandoval single-handedly righted the state's public education system. Many lawmakers and education leaders played roles large and small, and the work is far from done.
Just ask Kenny Belknap, who teaches U.S. government at Del Sol Academy of the Performing Arts in Las Vegas. His largest class includes 43 students, making the room cramped, one-on-one instruction difficult and his grading workload a challenge.
If Belknap had a magic wand, one of his first tasks would be reducing class sizes. He views the crowded classrooms as a barrier to educational improvement. But Belknap, who's studying education policy as a fellow with Teach Plus Nevada, doesn't place blame on the governor.
He said Sandoval has set the stage policy-wise for what could be a promising public education system in the state.
"He has delivered," he said. "He should go down with a positive legacy of trying to mitigate the damage of the worst recession we've ever seen and being able to find new sources of revenue for education."