Democrats: Lombardo voter ID proposal dead on arrival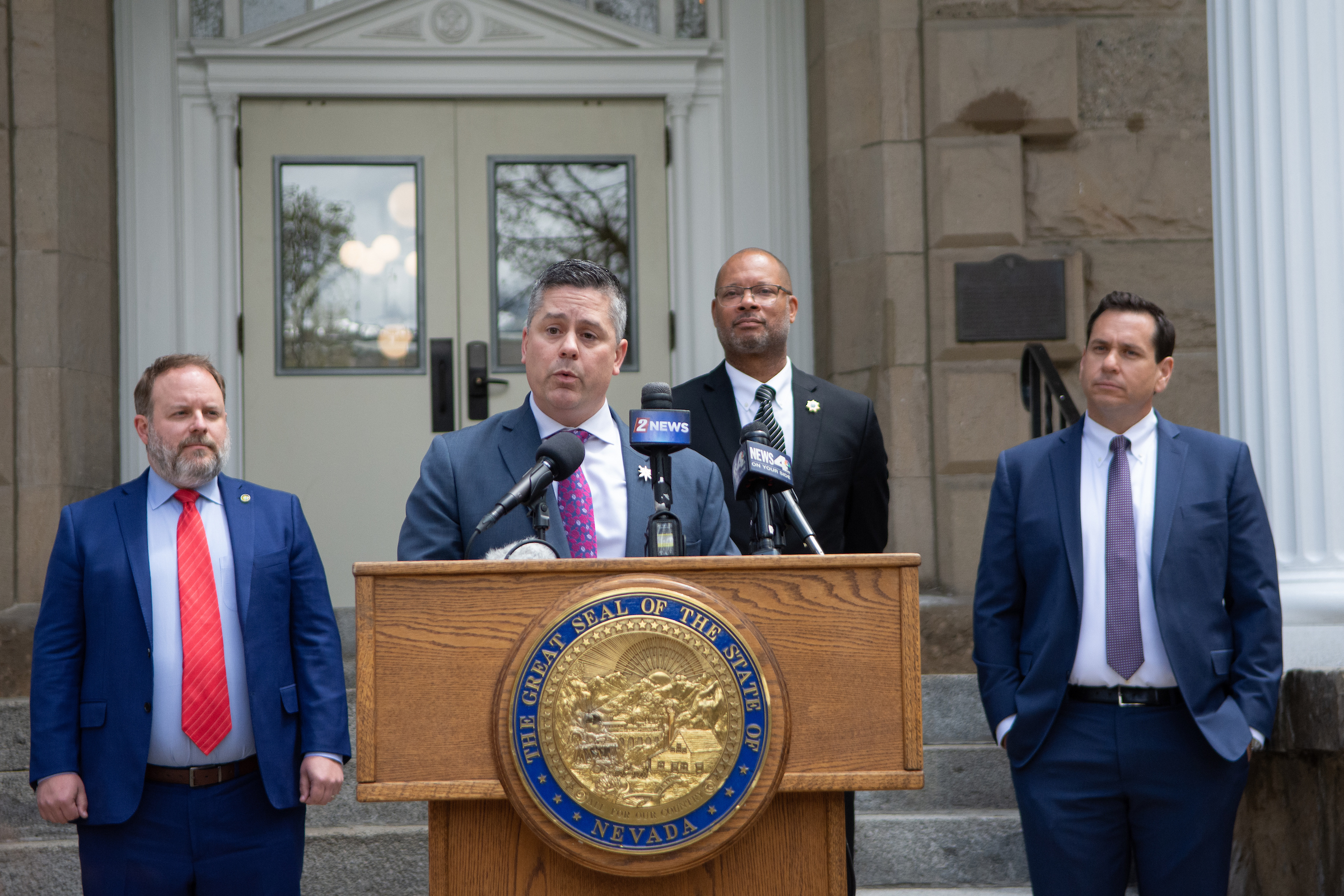 During a Wednesday press conference, Assembly Speaker Steve Yeager (D-Las Vegas) quashed Gov. Joe Lombardo's pledge to pass a voter identification requirement through the Democrat-controlled Legislature.
"We are here at the Legislature to solve problems. This isn't a problem that exists in the state of Nevada," Yeager said. "It's simply a solution in search of a problem."
Though Lombardo's proposed voter identification implementation measure and rollback of vote-by-mail options bill, SB405, received an exemption from legislative deadlines, Yeager said, "There's no plans for a hearing on that bill."
Attorney General Aaron Ford, a Democrat, added that there would have to be a compelling reason to add identification requirements to the state's voting process. He added that there has not been enough evidence that voter fraud exists in the state to justify the imposition of a new requirement to exercise the right to vote.
"This attorney general will not abide by an unconstitutional act like voter ID here in this state, where the only people who've ever prosecuted it are standing before you," Ford said. "I stand by Speaker Yeager and that entire Legislative Building in not giving that bill a hearing."
But as a billboard with polling numbers showing support for voter ID circled the Legislature on Wednesday, Lombardo told reporters at a press availability that he still anticipated having "further conversations" with legislative leadership on his election bill.
"I think if you look at the polling data, reference to election integrity, [it's] holding positive across party lines," Lombardo said. "And it would be malpractice not to even consider a conversation about it."
Editor's Note: This story appears in Behind the Bar, The Nevada Independent's newsletter dedicated to comprehensive coverage of the 2023 legislative session. Sign up for the newsletter here.