2021 special session needed for redistricting after COVID-19 related delays in census activity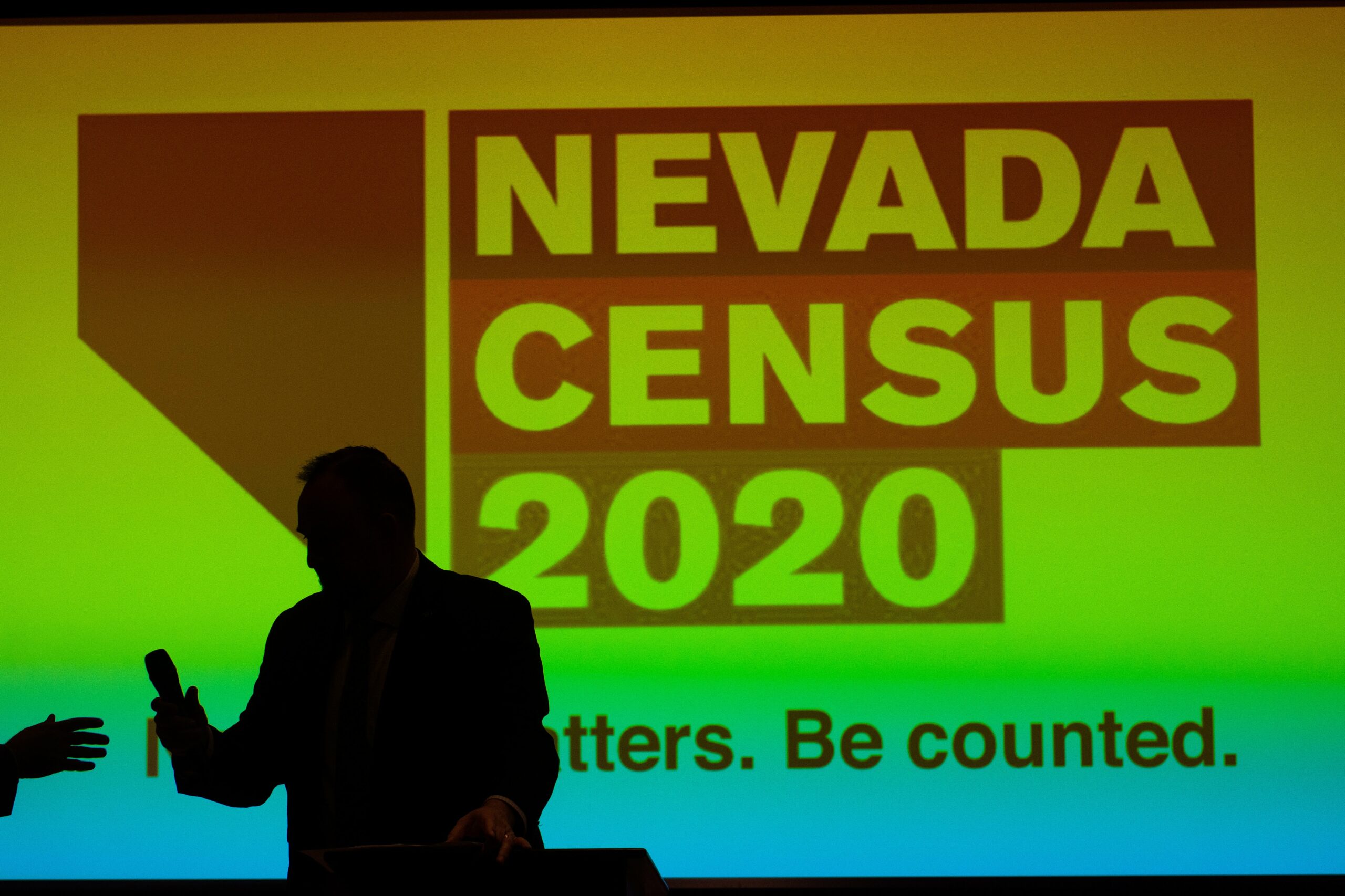 Nevada lawmakers will likely need to hold a special session dedicated to redistricting next summer after the ongoing COVID-19 pandemic has caused months of delays in the once-a-decade federal census.
Attorneys for the Legislative Counsel Bureau told lawmakers on an interim redistricting commission on Wednesday that the coronavirus pandemic, and subsequent delays in scheduled 2020 census activities, meant that the state would not receive demographic data needed for the redistricting process until after the end of the 120-day legislative session in 2021.
While detailed demographic data from the census was expected to be delivered to states by the start of April 2021, the pandemic has pushed those deadlines back significantly. States, including Nevada, are now expected to receive official population counts needed for the redistricting by the end of July 2021, or about a month after the end of the regularly scheduled legislative session.
Asher Killian, an attorney for the Legislative Counsel Bureau's legal division, said that failing to adopt new maps before the 2022 election would create a "significant risk" of legal challenges against the state's current district map boundaries, which were created roughly a decade ago during the 2011 redistricting process and likely no longer meet constitutional requirements for equal population and representation.
"A court would likely find the current districting plan to be unconstitutional in violation of the one person, one vote principle," he said during the meeting.
The redistricting process — where lawmakers draw new boundary lines for congressional and legislative districts — is expected to be one of the main political battles of the 2021 legislative session, as lawmakers have the ability to "gerrymander" or carve out districts with voter registration to create safe seats.
Nevada's last redistricting process in 2011 turned into a political fight. Then-Gov. Brian Sandoval, a Republican, vetoed two versions of new district maps drawn up by the Democratic-majority Legislature, leading to an acrimonious legal battle that ended with a court-appointed three member committee drawing the new maps.
Democrats currently control both houses of the state Legislature and the governor's office.
Killian told lawmakers that while the state's Constitution didn't technically require lawmakers to put new maps in place before the 2023 legislative session, as it only required redistricting after receiving information from the census, a court would likely have grounds to order lawmakers to meet in a special session anyways before the 2022 elections, or impose court-drawn maps.
He told lawmakers that courts generally give states a 10-year "safe harbor" period before allowing legal challenges based on district population or racial discrimination, and in some cases will allow "unconstitutional" maps to remain in place if there is not enough time to redraw borders before the next election.
But he said that the 18 months between receiving the census data and the 2022 election would open the state up for a likely successful legal challenge.
"If the Legislature does not enact a redistricting plan at a special session prior to the 2022 elections, there is a significant risk that a court will step in," he said.
Nonetheless, lawmakers will be able to take some preparatory steps during the next legislative session, including purchasing district map drawing software, assessing preliminary census data and possibly hiring temporary staff or purchasing hardware for the redistricting process. All of those things would "significantly help to limit the time and expense of a special session," Killian said.
Special sessions of the Legislature usually have a price-tag in the six-figure range, which covers the cost of paying staff and lawmakers. The four-day 2015 special session on tax incentives for electric car manufacturer Faraday Future cost the state around $250,000, while the two-day 2014 session for tax incentives and abatements to Tesla cost around $134,000.
Lawmakers on the committee were also briefed on efforts by the state's census outreach operation on how it has operated during the pandemic; moving away from in-person events to a greater emphasis on digital organization and no-contact promotional materials drop offs. The group said it has helped more than 15,000 individuals fill out their census.
Nevada's current census self-response rate is about 59.3 percent, ranking 26th among all states and slightly below the national average of 60.2 percent. Nonresponse follow-up, where federally employed workers go door-to-door interviewing individuals who have not filled out the census, is scheduled to begin sometime between August and late October.
The Nevada Independent is raising $200,000 by Dec. 31 to support coverage of the 2024 election.
Tax-deductible donations from readers like you fund this critical work.
If you give today,your donation will be matched dollar-for-dollar.
Give + Get Matched
Featured Videos