Aaron Ford, center, and his wife Berna attend the governor's State of the State address in Carson City on Jan. 17, 2017.
After federal Internet privacy rollback, Nevada Democrats push for more data disclosures
Inspired by recent federal moves rolling back landmark internet privacy regulations, Nevada Democrats say they're taking proactive action requiring that online giants explain what kind of data they're collecting.
That's the impetus behind Senate Majority Leader Aaron Ford's SB538, which is scheduled for its first committee hearing on Wednesday and would add disclosure requirements to the state's existing internet privacy law.
Ford said he introduced the measure as an emergency bill soon after Congress voted to roll back muscular internet privacy protections in late March, and wanted to make sure that Nevadans know what Internet Service Providers are doing with their shopping data or search history.
"It would have been a big leap forward to help us in this digital age, but they rolled it back," he said. "So I pursued it on behalf of our consumers here."
Congressional action
Tempers flared and outrage occurred after congressional Republicans pushed to block a proposed FCC rule adopted in December 2016 requiring that broadband providers obtain permission from a customer before collecting and sharing that information — which include sensitive information like browsing history or geolocation data — with third parties.
Congress nullified the rule in March under the Congressional Review Act before it took effect, which led privacy advocates and Democrats to sound the alarm on what they called a "crushing loss for online privacy."
"If the bill is signed into law, companies like Cox, Comcast, Time Warner, AT&T, and Verizon will have free rein to hijack your searches, sell your data, and hammer you with unwanted advertisements," Electronic Freedom Foundation blogger Ernesto Falcon wrote in March.
Telecommunication industry members have pushed back against the doom and gloom narrative, indicating that data privacy is already covered in federal law and saying that they should be treated equally with online giants such as Amazon and Google that collect, package and sell massive amounts of data and aren't subject to the same data rules.
Several ISPs say that they're already operating transparently.
"We operate in ways that promote transparency and try to provide consumers with options for informed choice. That was true before there were FCC rules and that will be true after FCC rules go away," Internet & Television Association executive vice-president James Assey told NY Mag in March.
Nevada's two Republican congressional members — Sen. Dean Heller and Rep. Mark Amodei — both voted to roll back the rule, which President Donald Trump signed in April.
What the bill actually does
While much of the federal debate around internet privacy has revolved around the question of whether Internet Service Providers should be allowed to collect, access and sell off personal information or browsing habits, SB538 would require certain website "operators" — like Amazon and Google — to disclose personally identifiable information it collects on consumers and what kind of third parties have access to that data.
The bill would limit "operators" to whom the privacy rule applies into a category of businesses that run websites for a commercial purpose, collect and maintain personally identifiable data (such as name, address or telephone number) and direct or do business within Nevada.
Ford said the intent was to wrap in telecommunications companies as well as so-called edge providers, major online businesses such as Facebook and Netflix that use the internet to deliver content.
Such website operators affected by the bill would be required to create a disclosure detailing:
The types of information it collects from consumers

Processes by which website users can review and request changes to personal information collected by the website

Exactly how consumers are notified if "material changes" are made to the data collection process

Whether third parties can collect information about online activity of an individual over time and through different websites if they use the website providing the disclosure
It  would also build on Nevada's relatively unique status as one of only two states (the other being Minnesota) with a provision in state law requiring ISPs keep a customer's information private unless the subscriber "opts-in" and gives permission for their data to be shared. Legislators approved the proposal during the 1999 session.
Ford said that the existing provisions in state law didn't go far enough, and touted the bill's requirement for the state attorney general to legally intervene and issue either an injunction or civil penalty to violators.
"If it was covered in state law, it was insufficiently covered," he said. "What we're looking to do is ensure we have a robust statutory scheme, and potentially regulatory scheme that addresses this privacy concern."
At least 17 other states this year have introduced legislation curtailing or adding restrictions on what ISPs can do with consumer data, according to a tally by the National Conference of State Legislatures.
Ford said that a few minor amendments to the bill are planned, including provisions pushing back the implementation date to October and to possibly carve out the websites of minor, local businesses not primarily engaged in data collection. He said he's worked with several telecommunications industry players, and didn't expect them to oppose the bill on Wednesday.
He noted that while the required disclosures would be helpful to citizens concerned about their digital privacy, the measure was still only taking "incremental steps" toward a future where customers have full knowledge of what happens to the data they generate.
"We're hoping that Congress is going to make a move to reconsider some of these rules that they have not done, but in the meantime, at a minimum, we can require the disclosure component," he said.
INDY FAST FACTS
Mark Amodei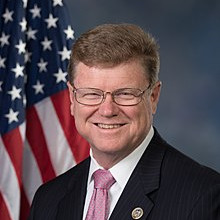 Job:
 Member of the U.S. House of Representatives Nevada's 2nd Congressional District
Party:
Republican
In current office:
2011-present
Birthdate:
June 12, 1958
Education:
University of Nevada, Reno (B.A.) University of Pacific (J.D.)
Other public offices held:
Nevada Republican Party chairman (2010-2011) State senator, Capital District (1998-2010) Assemblyman (1996-1999)
Total donations
: $3,900,765 (7/1/09-6/30/18)
Top donors
: Barrick Gold $43,000 Las Vegas Sands $42,100 Sierra Nevada Corp $39,000 American Society of Anesthesiologists $39,000 National Association of Home Builders $37,000 Last Report: 5/23/18 Credit: Center for Responsive Politics
INDY FAST FACTS
Aaron Ford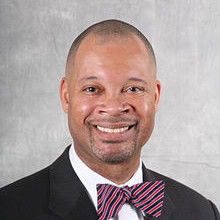 Job
: State Senate Majority Leader
Party
: Democrat
In current office
: 2012-present *Senate Democratic Leader since 2015
Birthdate
: May 24, 1972
Education
: Texas A&M University (B.A.) George Washington University (M.A.) Ohio State University (M.A., J.D., Ph.D.)
Other public offices held
: None
Total donations
: $2,314,213 (1/1/10-6/7/18)
Top donors
: Station Casinos $30,000 MGM Resorts International $28,500 Boyd Gaming $20,500 Nevada State Education Association $20,032 Citizens for Justice Trust $18,000 Caesars Entertainment $18,000
INDY FAST FACTS
Dean Heller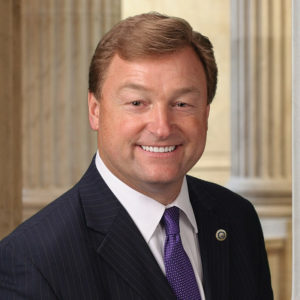 Job:
U.S. Senator
Party:
Republican
In current office:
2011-present
Birthdate:
May 10, 1960
Education:
University of Southern California (B.A.)
Other public offices held:
Member of the U.S. House of Representatives Nevada's 2nd Congressional District (2007-2011) Nevada Secretary of State (1995-2007) State Assemblyman (1990-1994)
Total donations: 
$24,223,634
 (1/1/05-5/23/18)
Top donors:
Station Casinos $117,900 Votesane PAC $92,000 MGM Resorts International $74,500 Blackstone Group $48,400 Capital Group $38,800 Credit: Center for Responsive Politics
From the Editor
The Nevada Independent
is a 501(c)3 nonprofit. We need help to attain the elusive goal of sustainability. We depend on recurring donations from you, the readers who believe in our mission of nonpartisan, transparent journalism. I know you are busy. I know you have many commitments. But if you would take a moment to
support our work
or bump up your current donation, I would be forever grateful.
Thanks for all of your support.
Best,
Jon Ralston
get our morning newsletter,
The Daily Indy
Stars & Struggles
Take a peek into today's education world through the lens of Sunrise Acres Elementary School in Las Vegas.
@TheNVIndy ON TWITTER