'Autism is lifelong:' Advocates say new law expanding autism coverage to adults will make a difference
It's expected to benefit nearly 130 adults with autism to the age of 27, but supporters say lifelong coverage is the goal.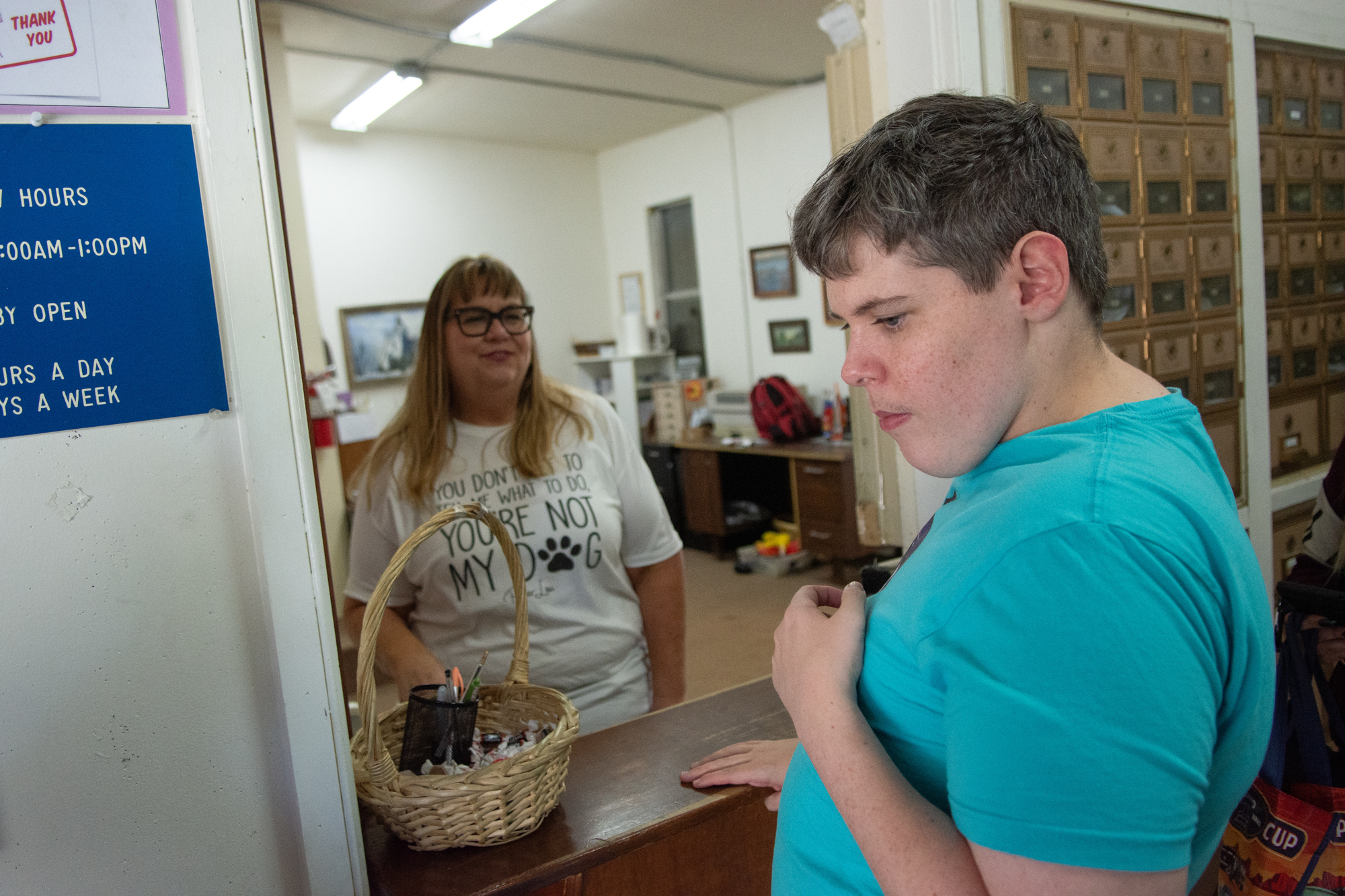 Korri Ward's identical twin sons are 30 years old.
One of her sons, Darrick, graduated from UNR with a master's degree and now works for the federal government. He's a voracious reader and massive movie buff who loves DC and Marvel comic books and lights up when he talks about his favorite films.
The other son, Doug, has a small candy machine business and lives at home in a duplex she and her husband built to give him independence. An avid outdoor lover, he can spend hours swimming and going to the park with the family's dog, Shep. He also loves listening to music.
When they were 5 years old, both of her sons were diagnosed with autism spectrum disorder, a developmental disability that manifests differently in each person and is often characterized by challenges with communication, social interactions and restricted or repetitive behaviors or interests.
Though her sons are now adults, they may still require autism-specific treatment. Ward said her sons were diagnosed with autism on opposite ends of the spectrum; each experiences autism differently and has unique needs.
But the challenge with receiving support as an adult with autism is that Nevada law only requires health insurance to screen for and treat autism for people covered by the policy when they are younger than 18 or until age 22 if they are enrolled in high school.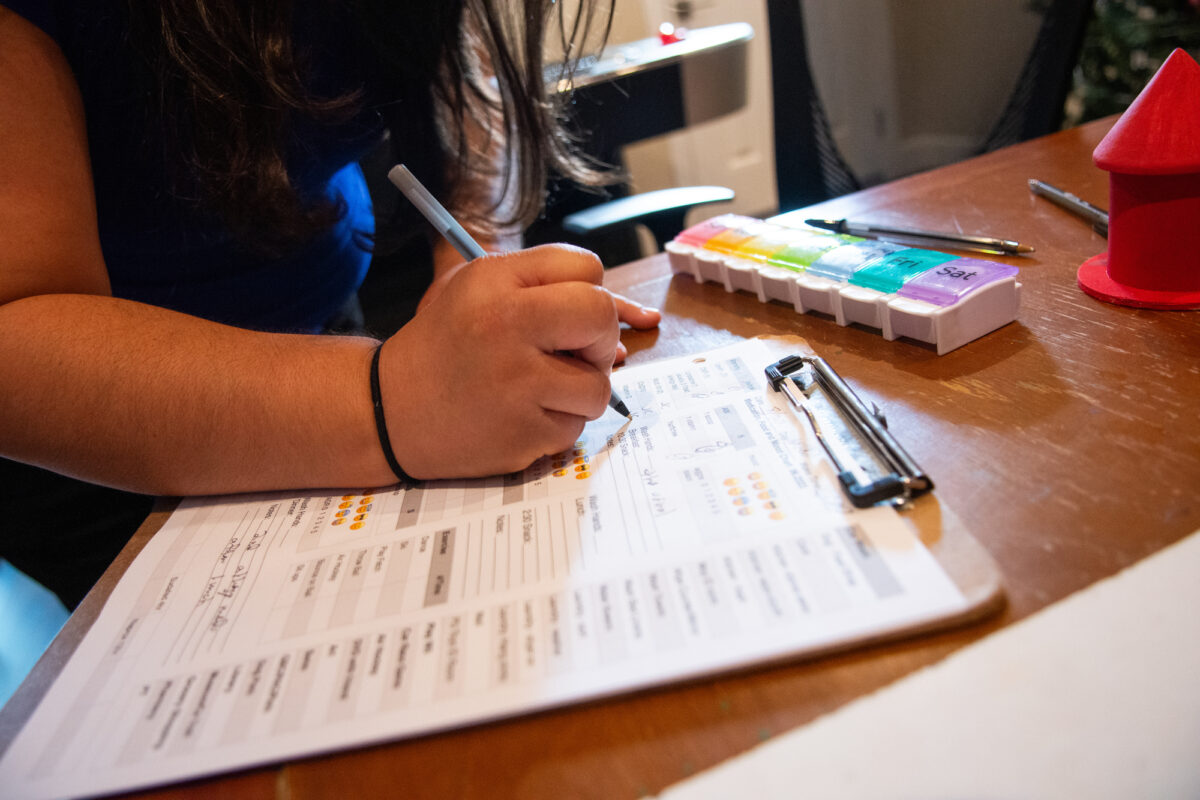 A need for access to lifelong autism treatment services is one of the reasons Sen. Heidi Seevers Gansert (R-Reno) sponsored and helped pass SB191 during the 2023 legislative session.
The measure expands the coverage age for Applied Behavior Analysis (ABA) therapy services for people with autism from 21 to 27 for those receiving Medicaid, a government-funded health insurance for low-income people and those with disabilities. Seevers Gansert said she introduced the legislation as a way to provide relief for families and individuals who faced losing coverage as they aged out.
"There was a cliff. The child would reach a certain age, and then there were really no services available unless someone could afford to do it out of pocket," Seevers Gansert said. "And for the Medicaid population, they can't afford to do anything out of pocket."
The Centers for Disease Control and Prevention (CDC) estimates that 2 percent of adults in the United States (1 in 50 adults) have autism, and nearly 3 percent of children (1 in 36 children) have autism.
Young children with an autism diagnosis typically receive insurance coverage for evidenced-based practices or practices that integrate the most current research, clinical experience and patient preferences to create optimal outcomes, including 40 hours a week or more of ABA therapy.
The therapy focuses on improving specific behaviors, such as social interaction, communication and reducing repetitive actions. Research shows that intensive early intervention can profoundly improve a child's long-term progress, learning capabilities and daily social interactions.
But Ward emphasized that adults with autism also need supportive services, noting that the coping skills taught in elementary and high school differ from those required to maintain a job or live independently — a shift from the historic practice of placing people with disabilities in segregated work centers or institutions.
Ward's son who graduated from UNR, Darrick, has hyperlexia, a condition often linked with autism, where the person possesses strong memory and advanced reading and decoding skills but struggles with comprehension. Her son with the candy business is challenged with being nonverbal and was also diagnosed with cerebral palsy and generalized seizure disorder.
To continue her job as a teacher in the Elko County School District, Ward said she needs to know her son Doug, who lives at her home, is safe and happy, which depends on him receiving the therapy, training and aid he needs to be active in the community.
"Autism is lifelong," Ward said. "If you have autism or not, life changes."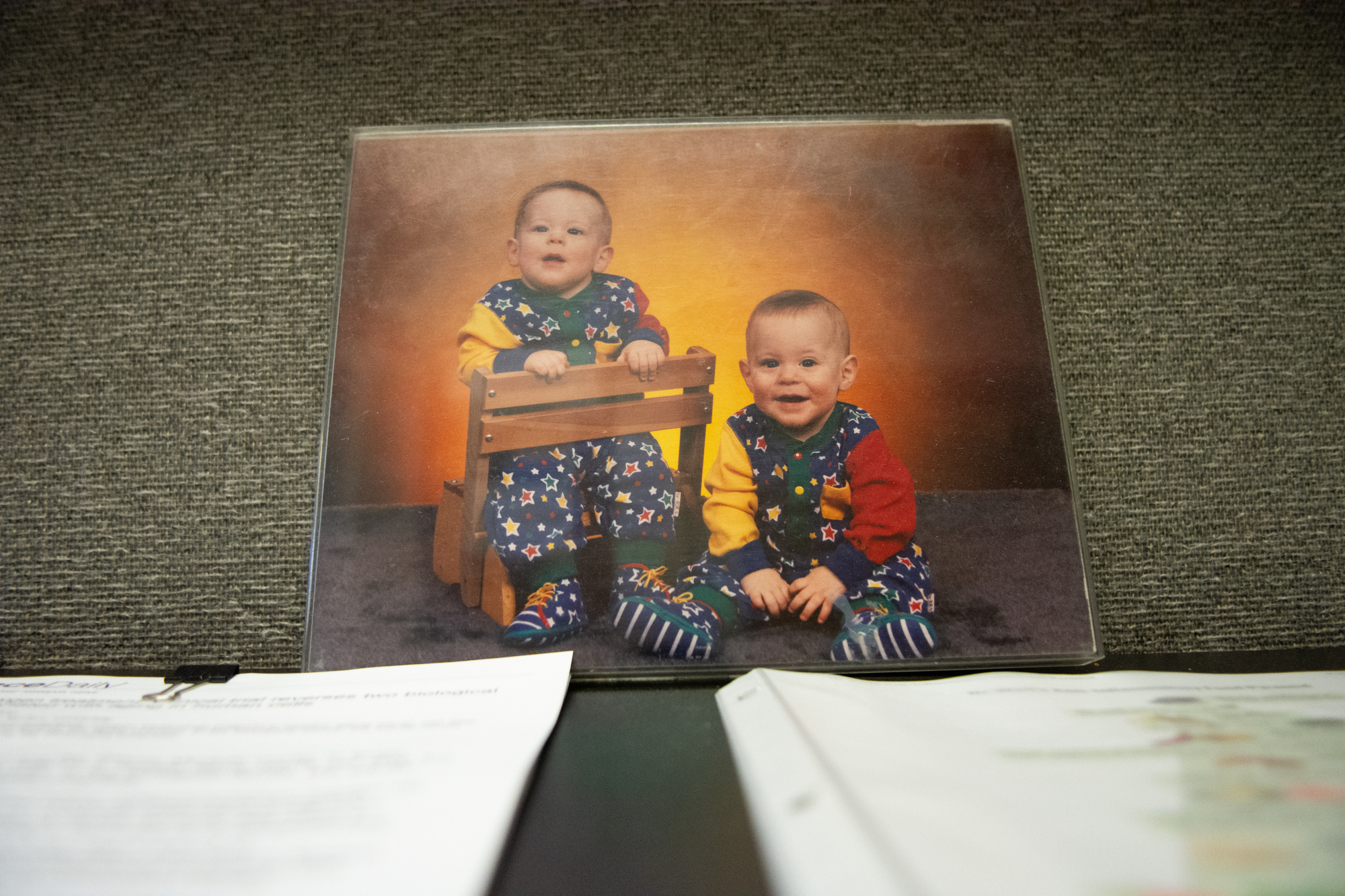 Expanding coverage
The little-noticed bill expanding coverage for ABA services passed unanimously out of both chambers of the Legislature in early June. Gov. Joe Lombardo signed it on June 13.
The legislation is estimated to cost about $2.7 million over the next biennium, with $1.8 million coming from the federal government and the rest coming from state and local funds.
As of this year, under Medicaid, more than a thousand patients younger than 21 with autism receive ABA services in Nevada.
Seevers Gansert estimates that the new legislation will help expand coverage for ABA services to nearly 130 adult patients on Medicaid, according to information provided by the state. Officials with Nevada Medicaid also said the law could lead to continued care and improved health outcomes for those with autism spectrum disorder and potential savings for out-of-pocket expenses.
But some of these numbers could be affected by statewide shortages of ABA providers and the high cost of treatment — two factors that Board Certified Behavior Analyst Molly Halligan knows first-hand.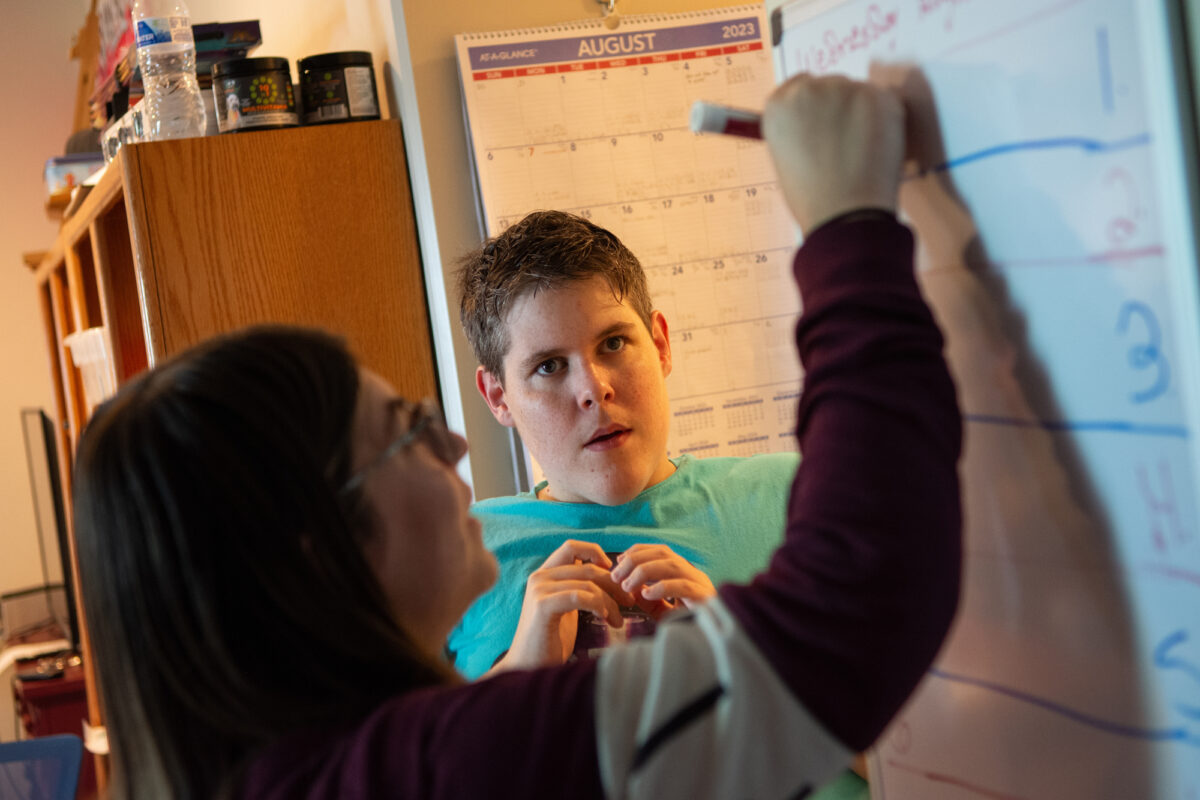 Halligan is the founding director of the Las Vegas Autism Center, which provides therapy for children diagnosed with autism between the ages of 2 and 10. She said the center focuses on ABA therapy, a costly and time-intensive individualized program, taking anywhere from 10-40 hours a week for young children, depending on the severity of the developmental deficits.
"It's the sheer number of hours. That is what makes it so outrageously expensive," Halligan said. "A standard therapist, even if it's $75 an hour, or $50 an hour, which usually it's more than that … it's going to add up very quickly."
Part of the expenses stem from the credentialing and training needed to provide ABA therapy, which requires certification through the Behavior Analyst Certification Board, including a specific exam for each of the four levels of therapists and supervised training ranging from 40 to 1,800 hours, depending on the certification level.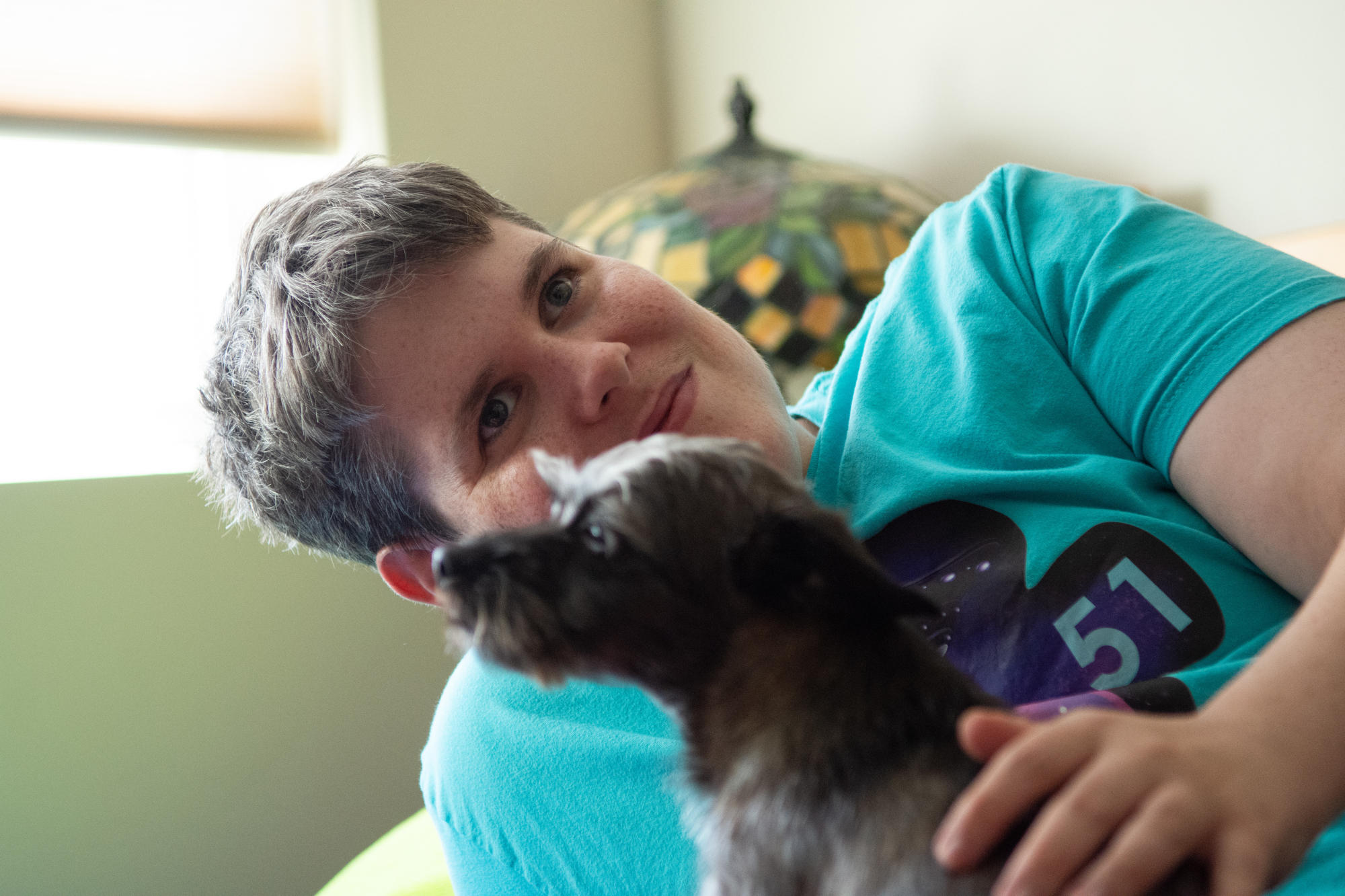 Along with ABA and various behavioral and educational interventions, other care options for people with autism include physical therapy, speech therapy, occupational therapy, complementary and alternative medicine, dietary changes or medications. Depending on the person, different types of treatment can be more or less helpful than others.
Estimates from the CDC indicate that the average medical expenditures for people with autism — including health care, education, therapy, family-coordinated services and caregiver time — range anywhere from $4,100 to more than $6,000 a year. In addition to these costs, CDC research indicates that intensive behavioral interventions for children with autism can cost between $40,000 and $60,000 per child per year.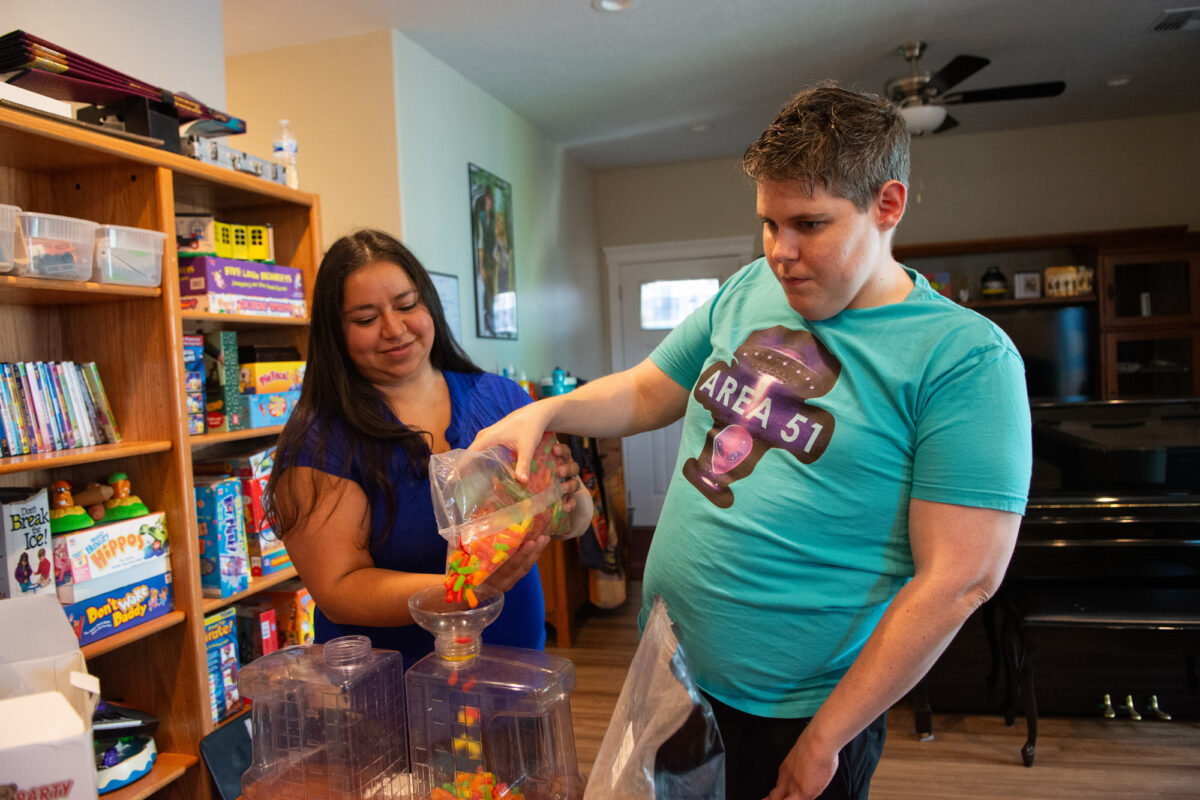 The high costs of coverage and the way autism shapes people throughout their lives are reasons Halligan partnered with the state's Board of Applied Behavior Analysis to work with Seevers Gansert on the legislation, which will go into effect next year.
Though the expansion only applies to those covered by Medicaid, Halligan said there's funding and aid available to families with children under the age of 20 through the Nevada Autism Treatment Assistance Program (ATAP).
The program offers stop-gap funding for those who cannot access services via insurance, case management to help families access Social Security and disability benefits for their child and support for families to help access Katie Beckett. The Katie Beckett program allows children with disabilities through the age of 18 to access Medicaid funding if they fall outside of Medicaid's income brackets. ATAP also provides insurance assistance by paying co-pays up to a certain amount for families receiving ABA therapy through commercial insurance.
"Our state has miles to go in terms of getting all of Nevada families access to services," Halligan said. "But through the work of parent advocates, various legislators and over a decade of dedication, Nevada has not only implemented laws that have contributed to increased access, we have also made policy changes in various capacities to support our neighbors."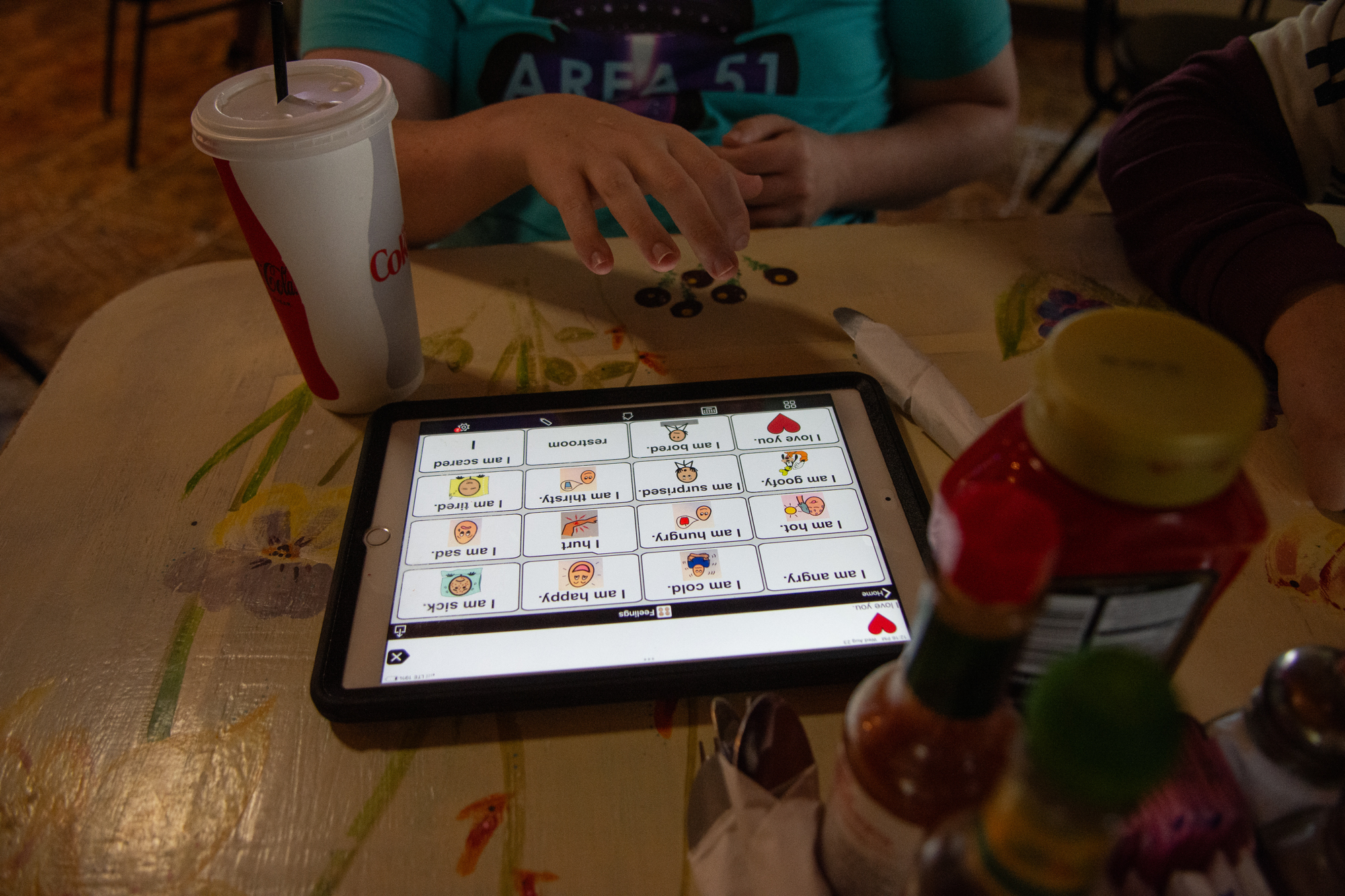 'There's a long road to go'
Doug — Ward's son who experiences nonverbal challenges — didn't have access to ABA therapy until he was 14.
The therapy helped him learn to tolerate the feel of a cold stethoscope during medical appointments, the feeling and sounds of scissors during a haircut and other sensory situations.
Ward said she could help Doug through new situations and experiences using techniques she learned from his therapists. In one instance, she helped him understand it was OK to scream on a rollercoaster even if he wasn't allowed to scream in other public places.
"Although he got ABA when he was 14, there are adults with autism similar to him that did not have this privilege of treatment in Nevada," Ward said. "And they still don't."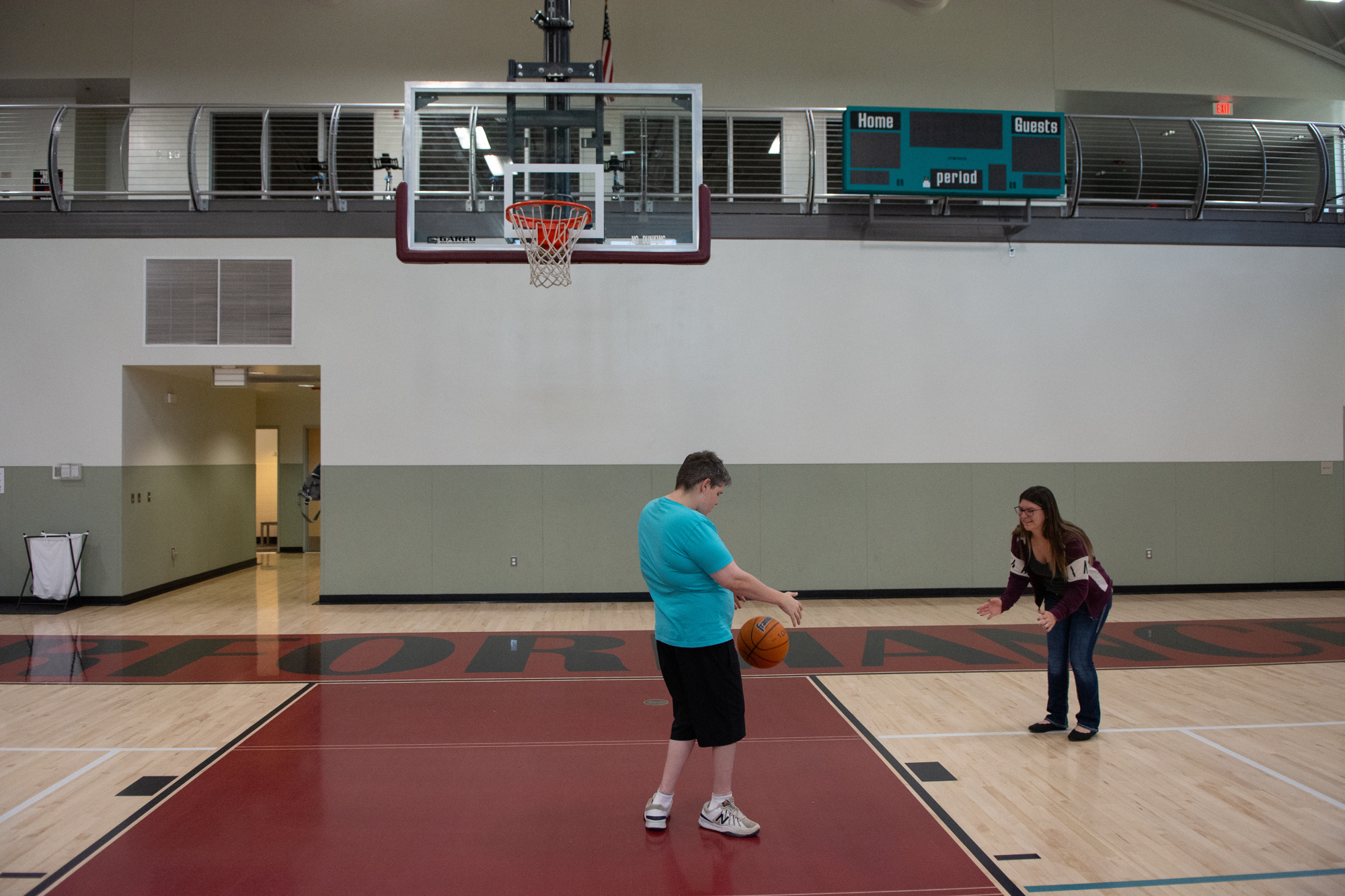 When Ward's children were born in 1993, ABA services and other types of interventions and therapies were only beginning to become widely available. It wasn't until her sons were 5 years old that they were diagnosed with autism after a six-week stay at UCLA.
One year after her sons were diagnosed, Ward began advocating for people with autism at the state level. In 2007, the Legislature created the Nevada Autism Task Force and appropriated $2 million for services to help people with autism, increasing funding for autism treatment in later legislative sessions.
Ward noted that the Autism Task Force's final report published in 2008 concluded that "it is vitally important to understand that the methods of ABA are remarkably successful with older children and adults with ASD." There is nothing in there about an age limit, she said.
In 2009, Ward watched as Nevada became the 11th state in the country to enact autism insurance reform requiring coverage under state-regulated health insurance plans for people diagnosed with autism spectrum disorder. The law took effect in 2011.
"The legislative process is a very slow process," Ward said. "It's very, very, very frustrating. However, I do know that we've been successful. I do know there's a long road to go."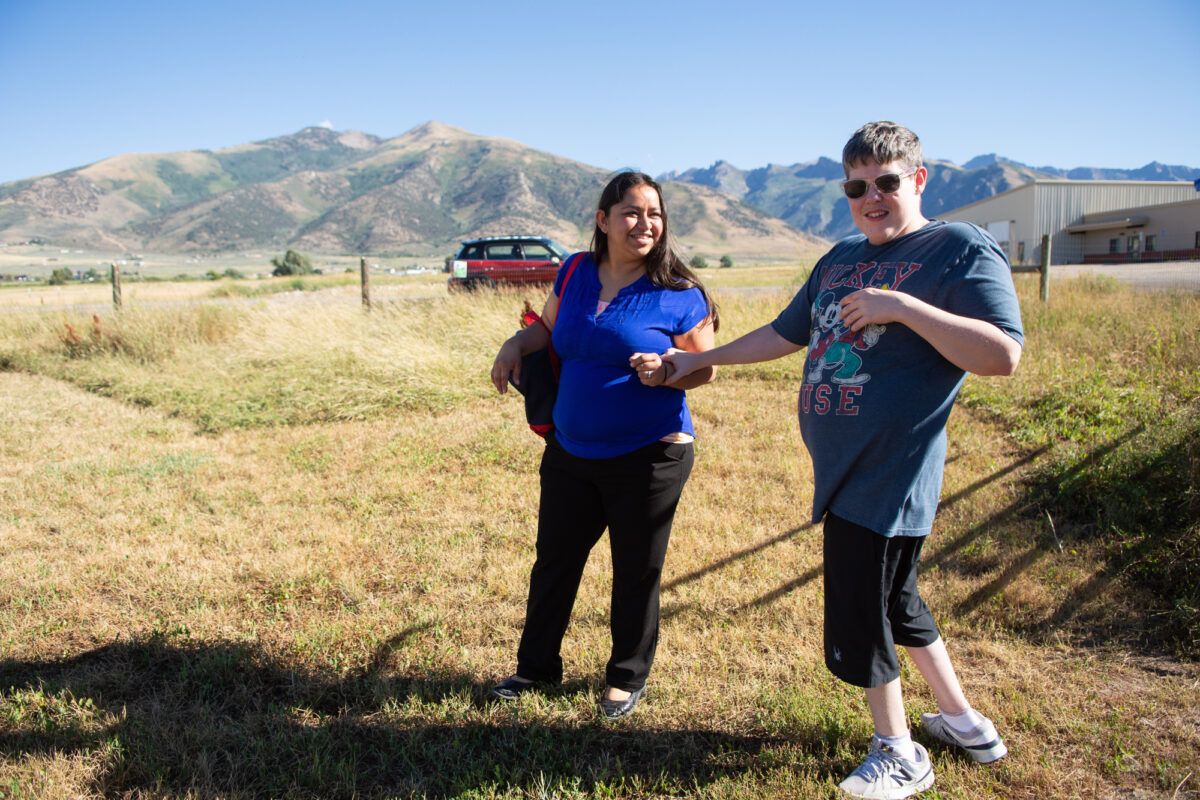 Though federal law stipulates that age limits on insurance coverage for people with autism are discriminatory because autism is a lifelong disability, the rule only applies to states that did not have a required benefit implemented on or after 2012. It does not apply to Nevada, which implemented insurance reform measures in 2011 but only up to the age of 22. Only the Legislature could change that age requirement — which it did this session for Medicaid under Seevers Gansert's bill.
"I think they would love to have coverage through the entire life of someone with autism," Seevers Gansert said. "But for now, I think just getting to 27 is just a huge improvement and relief for a lot of families."
Along with teaching, Ward serves as the president of the Northern Nevada Autism Network and chair of the Nevada Commission on Autism Spectrum Disorder. Though the legislation doesn't apply to her sons, who are three years older than the new cutoff age, Ward celebrated the law's expansion of coverage as a step in the right direction.
Ward acknowledged that treatment services for adults with autism are not as constant as they are for children, but can still play a vital role in helping them adjust and live independently.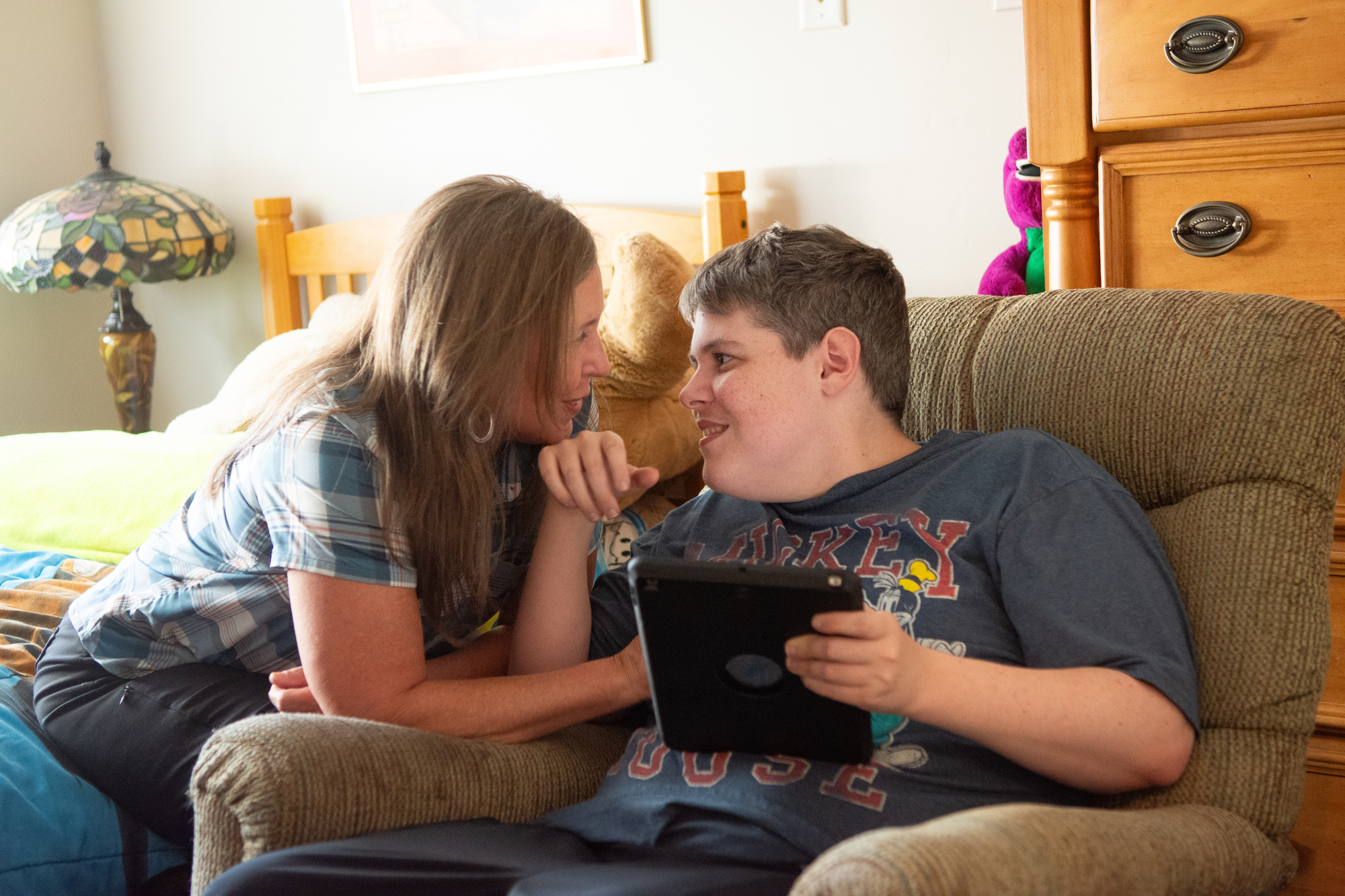 While Darrick was studying at UNR, Ward said a professor at the college trained as a Board Certified Behavior Analyst (BCBA) helped Darrick navigate the world of higher education, meeting him for coffee and helping him understand that though he views the world through a black-and-white framework, other people see it as a place consisting of shades of gray. It's OK for close friends and family to see a movie involving someone who has done something he perceives as immoral.
She added that coverage for ABA services for Doug would help him access one-on-one support from a BCBA with expertise in autism to help him learn how to use a new washing machine or microwave — giving him the skills to live more independently.
"I worry about when I die. What's that going to look like? My son's routine is going to change. How's that going to be taught to him?" Ward said. "Potentially, a lot of things are going to change in his life. And he's going to have a lot of new things to learn."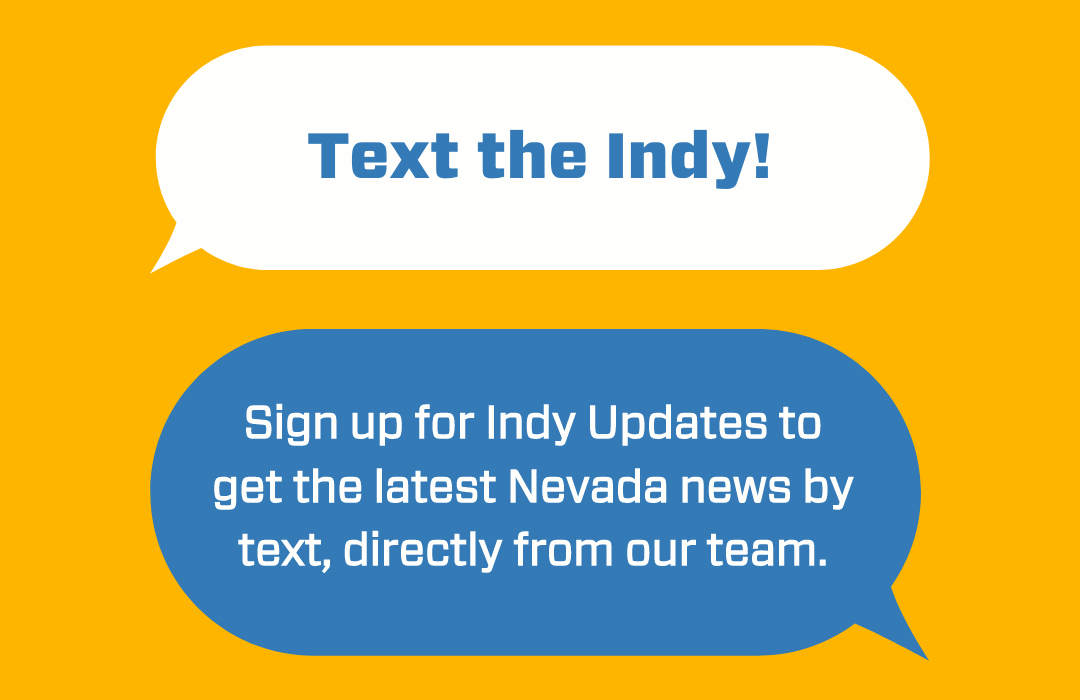 Featured Videos