Bill adding barriers to depart NV Energy touted as beneficial for other ratepayers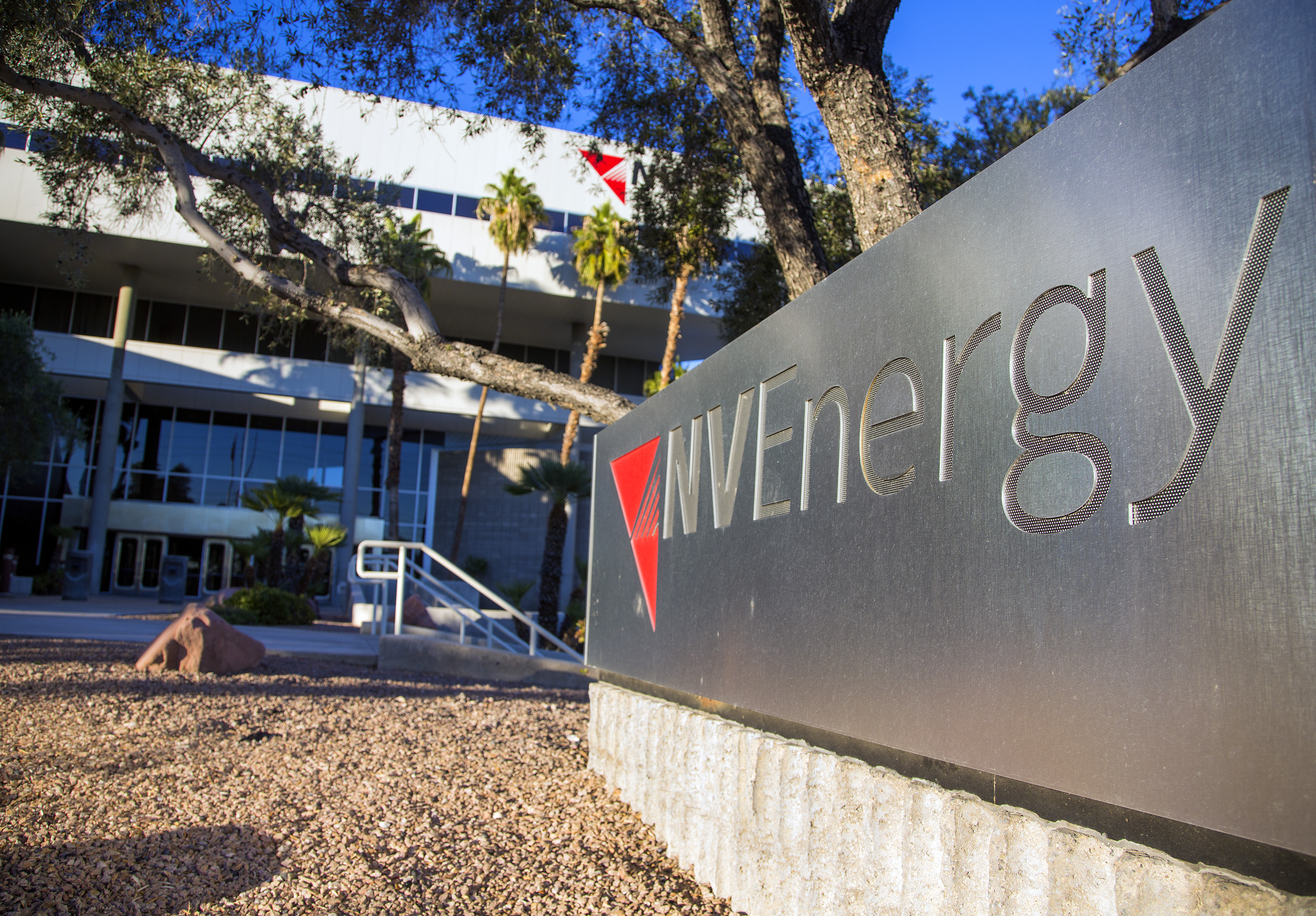 The path to completely overhauling the process by which large businesses can leave NV Energy for another power provider appears clear, even after an amendment that would tack on new costs to the power bills of companies that have already left the utility.
In a joint hearing Thursday held by the Assembly and Senate Growth and Infrastructure Committees on SB547, bill sponsor Democratic Sen. Chris Brooks made the case for the bill as a needed upgrade for the state's so-called 704B law, created in 2001 as a way for businesses with a large electric load to leave NV Energy's electric service and purchase power from another provider.
Though initially intentioned as a way for large mining companies to build their own power plants amid a period of financial instability for NV Energy in the 1990s, Brooks told lawmakers on the panel that use of the law by dozens of the state's largest companies with pending applications or that have already left the utility had drifted into something lawmakers never intended and was now actively harming NV Energy's 1.1 million residential customers.
"704B was never intended for the purpose that it is being used for," he said. "As a result of this, it is no surprise that it has not worked well for any of the parties involved. Those who have been through the process don't like it. The (Public Utilities Commission) doesn't like it. The public utility providing electric service doesn't like it. The consumer advocate has many problems with it. But most importantly, it does not benefit the consumers of the state of Nevada."
The bill instead creates a regulatory structure and redesigned process for businesses that wish to depart NV Energy's electric service, including setting limits on how much energy potential departed companies can purchase from outside providers and when they can file to leave, a licensing system and additional regulation for so-called "providers of new electric resources" and requiring any departing company to prove the exit is in the public interest — a significant shift from current law that requires them to merely prove that an exit is "contrary" to the public's interest.
Although pitched primarily as a benefit for residential ratepayers, passage of the bill would undoubtedly have a positive effect for NV Energy, which has previously warned that without changes to the 704B process or higher exit fees the company would see stagnated load growth and higher costs for other customers.
"I'm glad that we're back trying to fix the things that we need to fix," NV Energy lobbyist Judy Stokey said at the hearing. (The utility testified neutral on the bill.)
But an amendment to the bill published Thursday makes several significant changes that affect not only the five companies that have already left the utility — MGM Resorts, Switch, Wynn Resorts, Caesars Entertainment and Peppermill Reno — but also the nearly dozen businesses that have filed exit applications in the last 12 months.
The amended version of the bill also pushes back the cutoff date for the new application process, meaning all 12 companies with pending applications to depart the utility can proceed under the previous 704B system. It also includes provisions allowing new businesses with an expected large electric load to go around limits set by the utility for energy available to 704B customers.
A new section of the bill would require NV Energy to calculate a new "renewable base tariff energy rate," based on the price of long-term power purchase agreements the utility entered into over the last three decades to comply with the state's Renewable Portfolio Standard. The rate would be charged to all customers, including residential and businesses that have left the utility's electric service but still remain transmission customers of NV Energy.
But if a departed company pays that renewable rate, the bill requires the utility transfer an equivalent number of portfolio energy credits — the mechanism used by utilities and businesses to comply with the state's Renewable Portfolio Standard (RPS).
Brooks acknowledged that paying the rate could be financially significant to departed businesses, but said it would be more equitable to have departed customers helping pay those costs, required by the Legislature under adoption of the RPS, and that the cost would likely decrease as older, more expensive renewable energy contracts aged out and cheaper ones took their place.
In addition to that new cost for the departed businesses, the bill also authorizes the Public Utilities Commission to assess any costs, fees or charges that the utility is currently required to assess on rates for various public policy programs — surcharges for energy efficiency, low-income energy assistance, net metering for rooftop solar and even bills passed this session creating an expanded solar access program and costs for a natural disaster preparation plan.
Brooks said the current system allowed businesses to achieve lower energy costs by avoiding those public policies — typically approved by the Legislature — in purchasing power from an alternative provider.
"In effect, they're trying to achieve what wasn't accomplished through Question 3's campaign, or the deregulation efforts of the 1990s," he said. "But to be clear, under current law, that is perfectly legal, and it is understandable why a business would want to maximize their profits and lower their costs to whatever extent possible."
That point was echoed by state Consumer Advocate Ernest Figueroa, who heads the Bureau of Consumer Protection which often intervenes in 704B proceedings. He called the bill a "good first step," saying the impact fees charged to customers who had departed the utility often only covered a short period of time and that creating a standard schedule of how departures are handled would be more equitable, as opposed to "piecemeal" and often divergent costs assessed in exit applications approved by the commission.
Figueroa said that although the PUC had approved a rate decrease last year amid the federal Tax Cuts and Jobs Act and the low cost of solar, he believed rates would have gone down even further had large companies not been in the process of departing the utility.
"In other words, the win-win in 2001 turned into a loss for NV Energy ratepayers by 2018," he said. "In the span of 18 years, the current system has become a legal loophole, much to the detriment of the residential ratepayer."
That sentiment was echoed by several supporters of the bill, including International Brotherhood of Electrical Workers lobbyist Danny Thompson, who warned lawmakers that the residential customers are at risk of higher prices if 704B applications continued were the same people who voted to put them in office.
"In effect, what this has become is a way to shift the burden of their utilities onto your constituents," he said. "I would tell you that if this isn't stopped, or at least slowed down, there is no way the incumbent power company can maintain the rates that they have because those costs will shift back onto all the ratepayers still in the system."
Most of the testimony on the bill was neutral, as many lobbyists and business representatives said they were still reviewing the bill and the amendment. Andrew Diss, an executive with the Meruelo Group (owner of the Grand Sierra Resort and SLS Las Vegas, which has filed a 704B application) said the company realized it could be "greener for cheaper" by going through the 704B process, but said it was not his company's intention to burden other utility customers by doing so.
"That is not our intent," he said. "I don't think that is the intent of anyone who has filed for 704B previously. And the fact that (renewable rates are) included in our exit fee, that is designed so we are paying our fair share and not leaving remaining customers on the hook."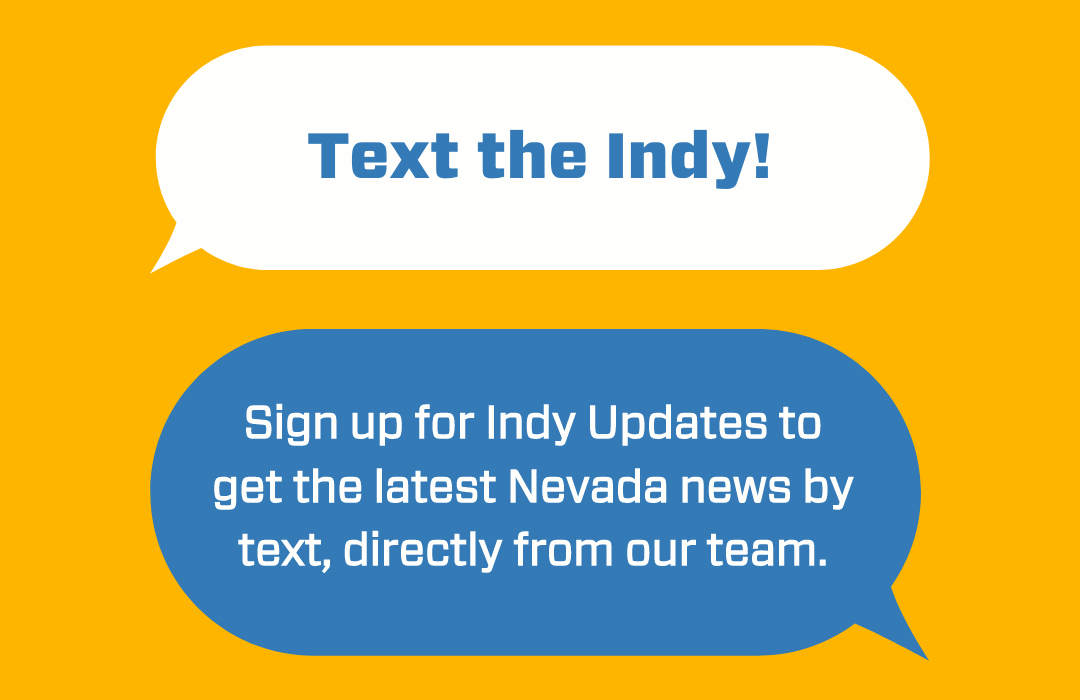 Featured Videos
Comment Policy (updated 4/20/2021): Please keep your comments civil. We reserve the right to delete comments or ban users who engage in personal attacks, use an excess of profanity, make verifiably false statements or are otherwise nasty. Comments that contain links must be approved by admin.