Freshman Orientation: Assemblywoman Elaine Marzola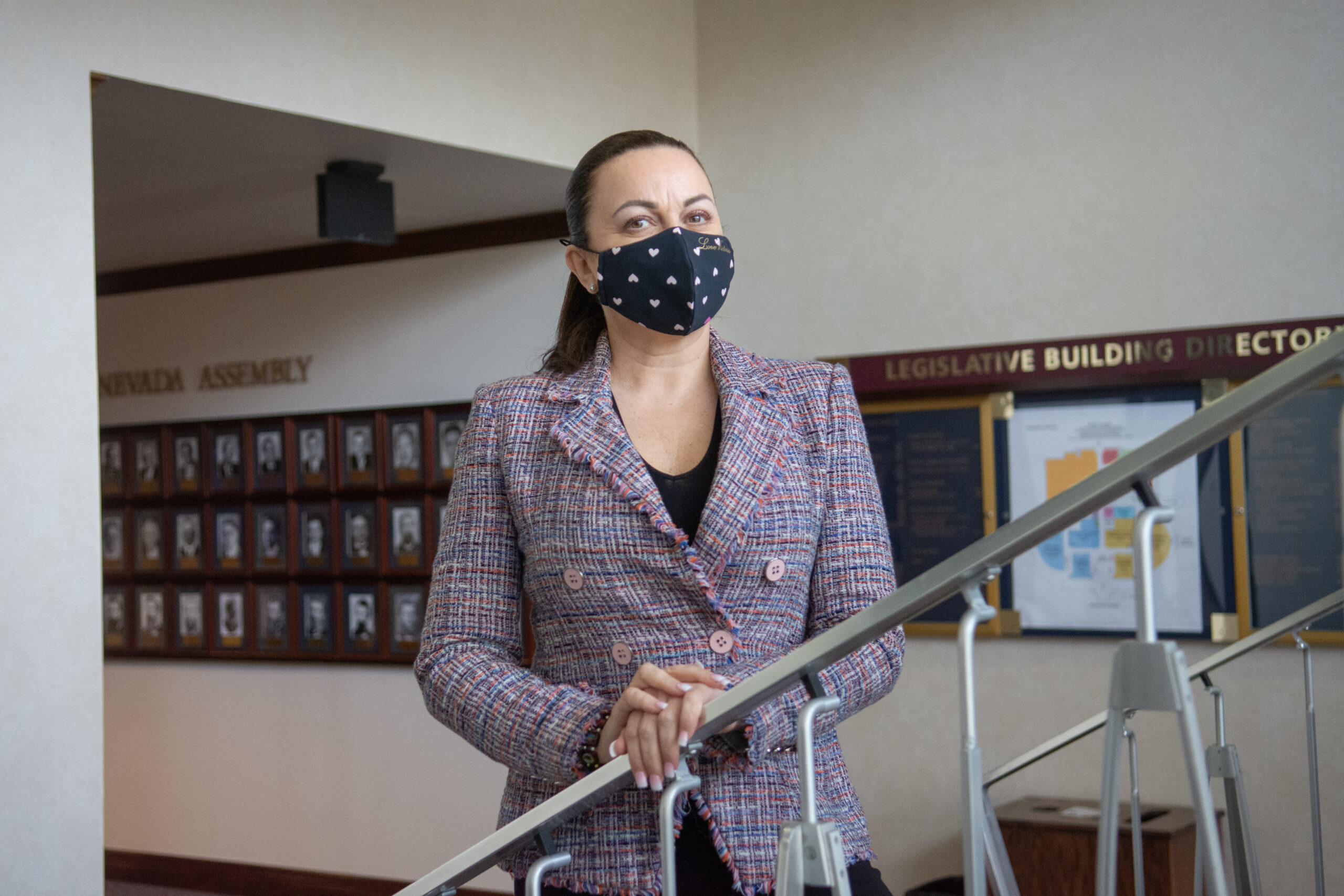 As in sessions past, The Nevada Independent is publishing a series of profiles featuring all the new lawmakers in the state. This is the twelfth installment of more than a dozen. Check back in the coming days for additional stories on new legislators' backgrounds, interests and policy positions.
Freshman Democrat replacing former Assemblyman Ozzie Fumo (D-Las Vegas), who left his seat to mount an unsuccessful bid for Nevada Supreme Court.
Represents District 21, which is between Henderson and Enterprise and includes Silverado Ranch
District 21 leans Democratic (37 percent Democratic, 31 percent Republican and 25 percent nonpartisan in the 2020 election)
Marzola won the two-way Democratic primary for her district by securing 70.6 percent of the vote and then narrowly defeated Republican Cherlyn Arrington in the general election with 52 percent of the vote.
She sits on the Commerce and Labor, Education and Judiciary committees
FAMILY AND EDUCATION
Born in Rio de Janeiro, Brazil, Marzola immigrated with her family to Las Vegas in 1984. She has twin brothers who both served in the Marine Corps, and her son is a medical student at UNR.
Marzola earned her B.A. from UNLV and graduated from Thomas M. Cooley Law School at Western Michigan University in Lansing, Michigan. A single mother, Marzola says her son made the higher education journey with her.
CAREER
During her undergraduate studies, Marzola worked for SafeNest Domestic Violence Shelter. After graduating from law school, she worked as a judicial law clerk. The assemblywoman is now the managing attorney and owner of her law practice, Marzola Injury Law.
PROFILE
When she's not working or spending time with family, Marzola said she likes to crank up the music and dance.
"I am Brazilian," she said with a laugh. "Looking at now, there's not [anywhere to go]. I dance in my living room. When I want to let off some steam I put music on … I appreciate even having the opportunity to still be able to dance."
Marzola, who describes herself as hardworking and dedicated, said her fun side tends to come out around family and friends.
"My son would say, 'my mom thinks she's funny,'" she said.
While Marzola said her love of boisterous music and dancing can seem incongruous with her studious side, it's all connected to her passion.
Marzola decided in fourth grade that she wanted to be a lawyer when she grew up.
But, as the first in her family to graduate from college and a single mother, her journey to practicing law was far from straightforward.
"I took many detours. I had my son when I was young and so had to experience that and putting myself through school as a single mom is very tough," Marzola said. "I've always been focused … whatever dream is in my mind, I just work really hard at it."
The daughter of Brazilian immigrants, Marzola came to Las Vegas when she was ten years old. She said her work ethic, which she attributes to her ability to complete law school, stems in part from watching her parents live paycheck-to-paycheck and establish themselves in an unfamiliar city.
Marzola said classmates would bully her in school, and people would make derogatory statements to her father when they heard his heavy accent. The experience frustrated her.
"I wish that people would just understand that people don't come to this country to take advantage or to use the system. They come here for a better life," Marzola said. "We came here with the clothes on our backs. Nothing else."
Becoming a lawyer was a way for her to give back to her family and the community that supported her, she said. That was the same reason she chose to pursue public office.
"I always knew I wanted to run, always knew that I wanted to serve the community," Marzola said. "The seat came open, and it was just perfect timing."
Though Marzola went to law school in another state, she said there was no question about where she wanted to settle.
"This has always been my home," Marzola said. "My family is in Vegas and just our roots are in Las Vegas. If I'm going to give back to the community, I wanted to be in Las Vegas. I want it to be in Nevada."
She said she is grateful her son got to see her graduate from UNLV and from law school, and she wants to increase educational opportunities for others.
"Education is very, very important to me," Marzola said.
Along with education, the assemblywoman said she is focusing on improving health care and helping small businesses get the support they need. The pandemic has been difficult for everyone, and Marzola said she is excited to find a way to ease the burden on working families and those hit hardest.
"So much needs to be done. Nevada needs so much help and assistance and I'm just ready to get the ball rolling," Marzola said.
On the issues
Election integrity
There is no evidence of election fraud and accusations of a rigged voting system in the 2020 elections are baseless, Marzola said.
"File a lawsuit when it's valid," she said. "But if you don't have any proof, if you're just grasping for things, and you're taking up the court's time and you're suing these people and you're wasting their time, you're not respecting our justice system. You're not respecting our courts, our voters, our judges."
Electric vehicle use
As the state looks to reduce its carbon footprint, Marzola said that government officials should consider incorporating electric vehicles into the public sector.
Using electric delivery trucks and moving toward electric buses could be a way to reduce gas consumption, the assemblywoman said. One example of this is the City of Austin's decision to shift to more environmentally friendly vehicles.
"I don't want to say anything specifically … but I think that would help a lot," Marzola said.
Education
One of Marzola's goals is to make it so that students and teachers can safely return to school, especially during a time when studies have shown that students are falling behind.
"Getting them back safe, so that there are no health issues and we're not putting their welfare at risk. So that's very important to me," Marzola said.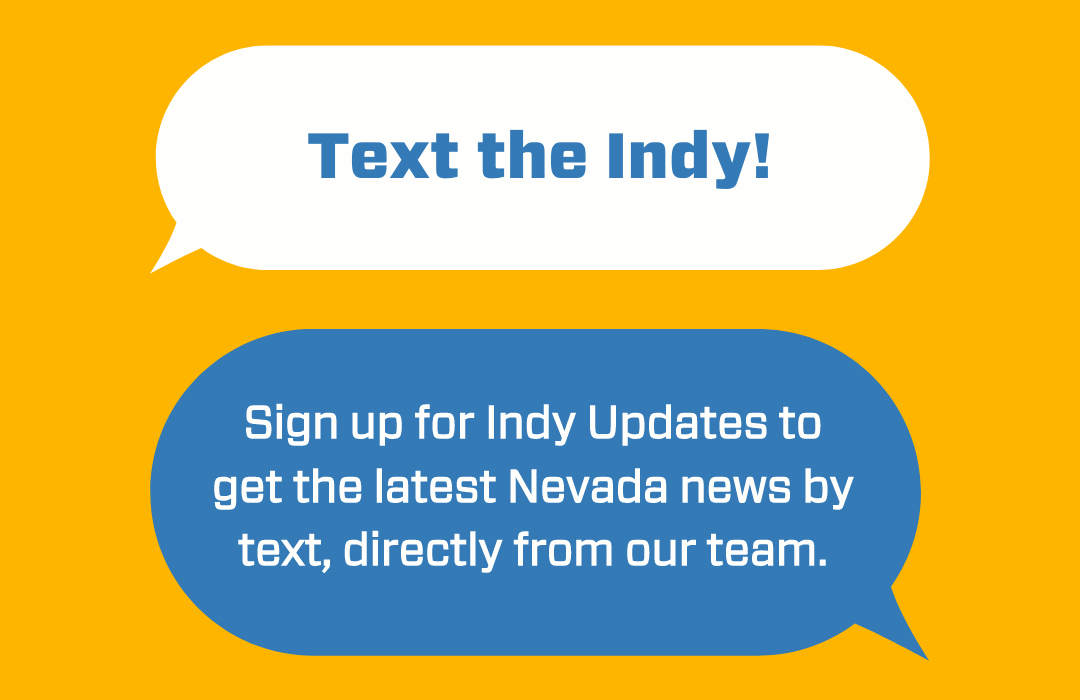 Featured Videos
Comment Policy (updated 4/20/2021): Please keep your comments civil. We reserve the right to delete comments or ban users who engage in personal attacks, use an excess of profanity, make verifiably false statements or are otherwise nasty. Comments that contain links must be approved by admin.