Freshman Orientation: Duy Nguyen brings immigrant background to Assembly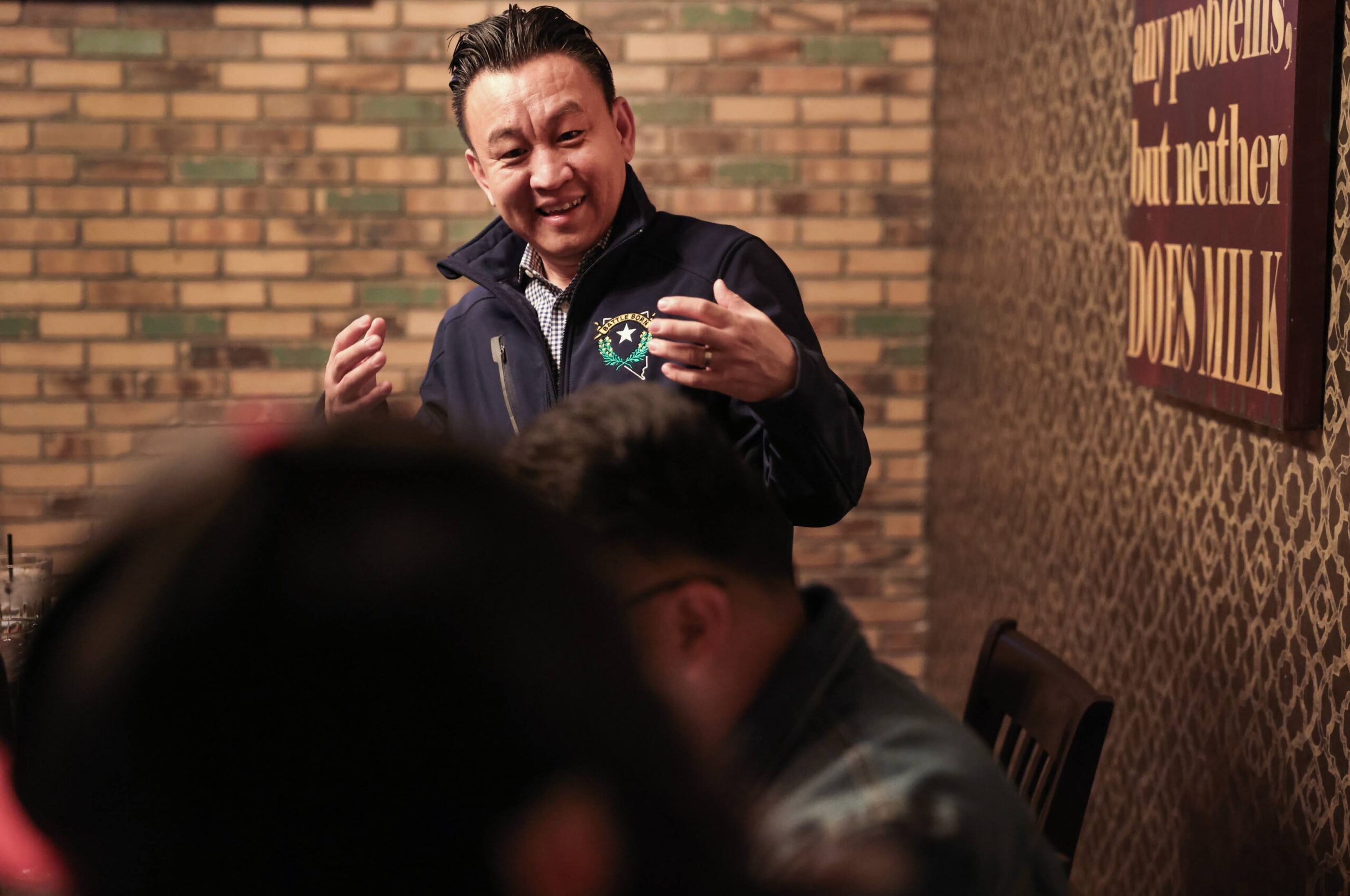 As in legislative sessions past, The Nevada Independent is publishing a series of profiles featuring the new lawmakers in the state. This is the seventh installment of more than a dozen. Check back in coming days for additional stories on new legislators' backgrounds, interests and policy positions.
ASSEMBLYMAN DUY NGUYEN
The freshman Democrat replaces former Assembly Speaker Jason Frierson in his district. Frierson resigned in April 2022 after being appointed U.S. Attorney for the District of Nevada.
Represents Assembly District 8 in Las Vegas, which became the largest Asian, Pacific Islander (API)-populated district after redistricting in 2021. Asian-Pacific Islanders make up 24 percent of the district's population. Nguyen is the first API person to represent the district in the Assembly.
Nguyen will serve on the Government Affairs, Health and Human Services and Revenue committees.
According to December 2022 active voter statistics, 33 percent of District 8's active voters are Democrats, 23 percent are Republicans and 35 percent are nonpartisans. The rest are registered with minor parties.
Nguyen won almost 56 percent of the just over 20,000 votes cast in his district in November, beating Republican opponent Jenann Logan.
FAMILY AND EDUCATION
Assemblyman Duy Nguyen, 43, and his family immigrated to the United States from Vietnam in 1990 when he was 11 years old and didn't know any English.
His dad left the family behind when Nguyen was 4 years old to make the journey to the United States and establish a life for them. The journey began in a small fishing boat that capsized, almost costing his father his life. Seven years later, that journey allowed the family to start a new life in Oceanside, California, Nguyen said.
"Thousands of folks risked their lives to find a new path … I did not know my dad growing up, and his journey to freedom was at a cost. A lot of people didn't make it," Nguyen said. "I was lucky, along with my mother and my sister. We went on a plane and we missed the entire hardship."
Growing up in a humble household, Nguyen said becoming an elected official never crossed his mind, even in his wildest dreams. His parents' expectations for him were to get good grades and to become a doctor, lawyer or engineer. Nguyen said he wanted to "get out of high school faster than anybody else" and graduated at 16 with some college credits.
Teenage Nguyen attended San Diego ​​State University (SDSU), where he said he had to learn to be an adult. He started as a business major, then switched to psychology. When he transferred to the University of Phoenix, he completed his bachelor's degree in business management and also earned his master's.
Nguyen became involved in student government at SDSU because he wanted to represent Asian students like him, who he thought had been "invisible."
In 2004, while volunteering with the Organization of Chinese Americans, a national civil rights nonprofit that focuses on the advancement and the betterment of the Asian and Pacific Islander communities, he was in charge of planning the national convention in Las Vegas and made the move.
"I moved here in 2004, in October, to plan a national convention for the nonprofit and was supposed to come back to San Diego, but never did," Nguyen said.
Now 18 years later, he and his wife have celebrated their 10-year anniversary and have two children — a 9-year-old son who is in third grade and a 3-year-old daughter who's "the queen of the household."
CAREER
In the last two decades, Nguyen has held management positions for companies such as Verizon, Cox Communications and MGM Resorts International. He continued to volunteer and has led nonprofits such as the Asian Chamber of Commerce and the Asian Community Development Council (ACDC). In 2018, he founded One APIA Nevada, a grassroots nonprofit advocating for Nevada's Asian American, Native Hawaiian and Pacific Islander populations.
Nguyen was raised Buddhist by his grandmother, which he said rooted his core values of giving back and paying it forward — beliefs he is passing down to his children.
In 2016, Nguyen left the "comfort" of his corporate career and took a chance at building up his community as vice president and chief operating officer of the ACDC. Nguyen said it was one of the toughest decisions to make.
"At the time I was working at Cox Communications, and the people there are amazing. It was one of the hardest decisions to leave those types of paychecks and go work on my passion," he said. "I'm very glad that I took that leap of faith."
Nguyen and ACDC created a "culturally sensitive" food pantry at the beginning of the pandemic with foods such as soy sauce, kimchi, sardines, Spam and noodles. The pantry serves hundreds of families a month, Nguyen said.
"I would interact with folks who said [other food pantries were] giving out cheese and milk and dairy products that most Asians cannot digest," he said. "We weren't planning to be a food pantry, but overnight, we created success and it was supposed to be a temporary program, but we're going on two years now."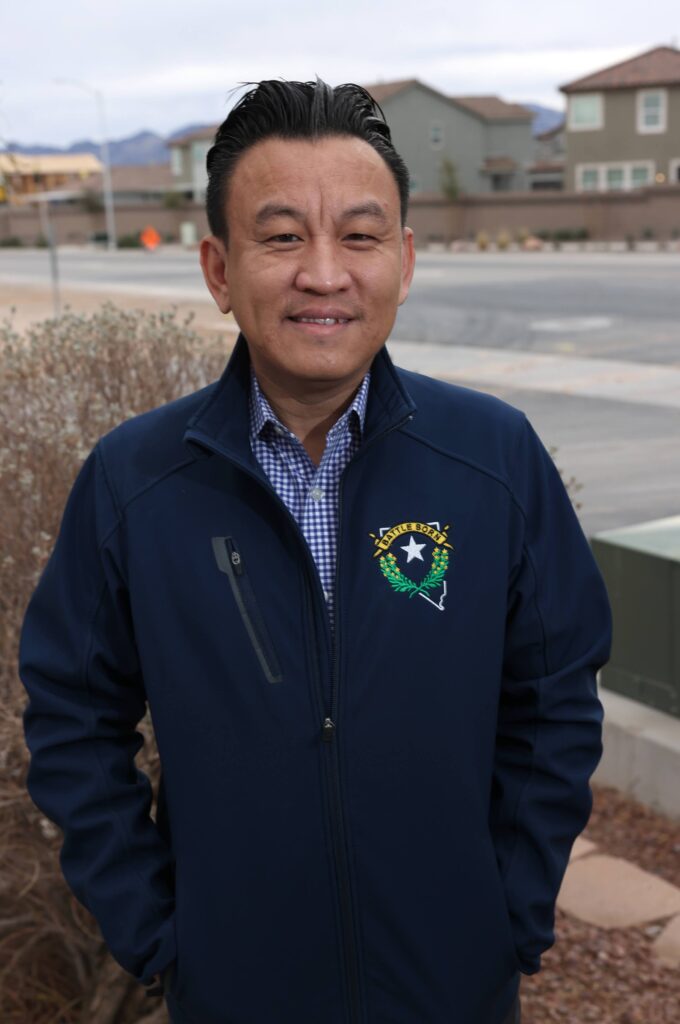 ROAD TO CARSON CITY
Nguyen said he has always been "behind the scenes." His predecessor, former Speaker Jason Frierson, encouraged him to run for the seat and "become a voice for the community."
"Sometimes things are in plain sight, but they just need someone who understands the community to point that out, 'Hey, we need this,'" he said.
After District 8 became the district with the largest API population, "It's a big responsibility," he said.
ON THE ISSUES
Nguyen said the Legislature will have to let go of the "partisan push and pull" to get things done. He said the Legislature's diversity allows for different backgrounds and experiences to be shared, and that should be leveraged to benefit the state.
"We may be elected as Democrats or we may be elected as Republicans, but when we're in Carson City, we're Nevadans. We have to work together to bring our state forward," Nguyen said. "Let's see how we can build consensus because we only have 120 days, and it's gonna go by really fast."
Nguyen said his top priorities are education, economic development and innovation, and health care.
Education
Growing up in an immigrant household, education was the top priority because it could lead to a good-paying profession, stability, financial security and peace of mind for future generations, Nguyen said.
"We left our homeland to go to a new land. And the priority is very understandable that you want to secure your future so that you don't have to go through what they went through," he said. "In the Asian-Pacific Islander community, education is the most important value, so that you don't shortchange yourself or shortchange your family."
One of Nguyen's focuses is financial literacy preparedness for students, especially because he was not taught that by his parents who were trying just to make ends meet and didn't have time.
Many high school graduates may leave high school with a diploma but might not be prepared for the real world of credit applications, savings accounts, loans and taxes, he said.
"At 18 years of age, [they] graduate high school with a diploma and they're instantly adults … But they don't understand the basics of everyday living as an adult, credit applications, filling out forms," Nguyen said. "[Society says] you're an adult now, you can vote, you can join the military, but other than that, you don't have any other life skills."
Nguyen said constituents have expressed concerns about guiding their children and making them aware of "financial pitfalls." He said they wish they had more support from the school system.
Health care
Making the complex health care system easier to understand and more accessible for his constituents is another one of Nguyen's goals.
"[Health care] shouldn't be afforded to only those that are on the upper echelon of our society. It should be a basic human right, that everyone has the ability to access it and afford it because health is the starter for everything," he said. "If you don't have health, you can't provide for your family … And the foundation of our society is to be healthy and happy and be able to do more for our community."
Economy
Nevada is part of the global economy, Nguyen said, meaning the state's workforce, small businesses and industries should be prepared for growth and innovation.
"Innovation is almost guaranteed to happen, and we have to be ready, so that we can be competitive," he said. "Innovation brings diversification, but you have to start there."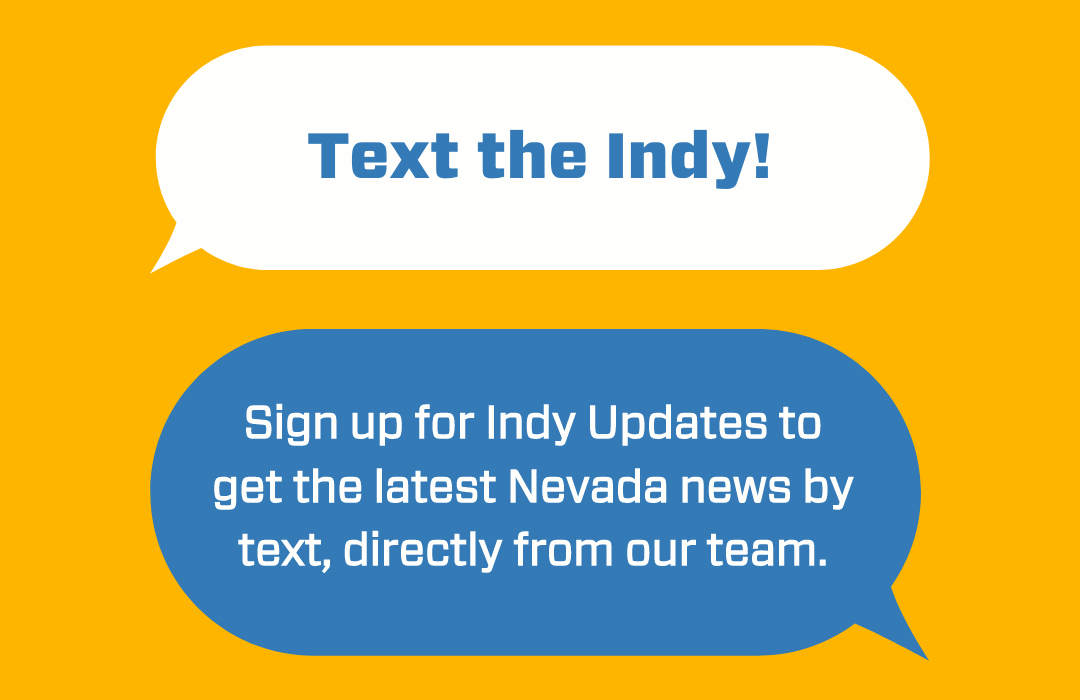 Featured Videos
Comment Policy (updated 4/20/2021): Please keep your comments civil. We reserve the right to delete comments or ban users who engage in personal attacks, use an excess of profanity, make verifiably false statements or are otherwise nasty. Comments that contain links must be approved by admin.