Freshman Orientation: Erica Mosca is Nevada's first Filipina legislator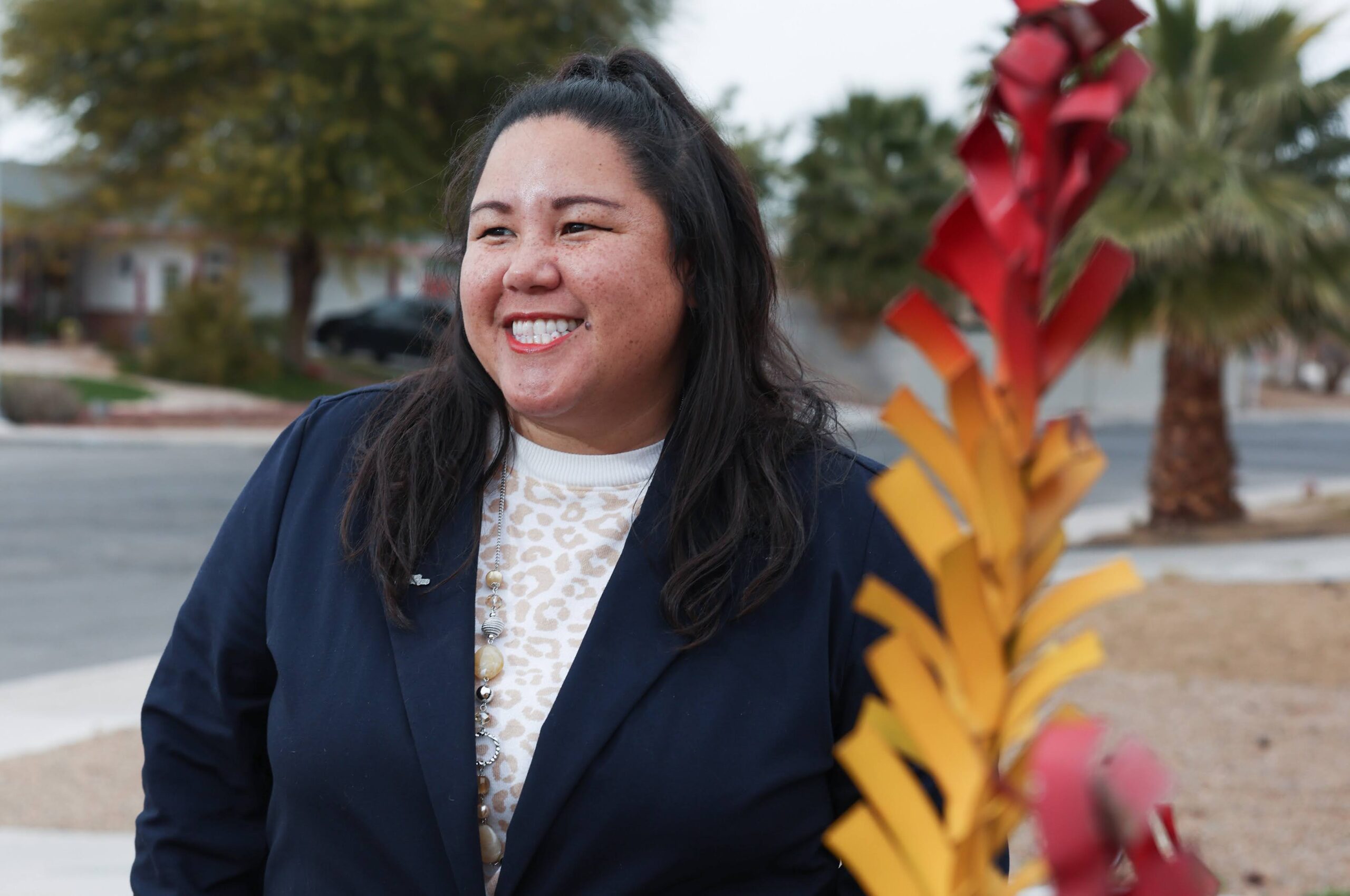 The freshman replaces Democratic Assemblywoman Maggie Carlton, who could not file for re-election because of term limits.
Represents Assembly District 14 in northeast Las Vegas
Mosca will serve as a member of the Education, Judiciary, and Revenue committees.
According to December 2022 active voter statistics, District 14 leans Democratic, with 42 percent of active voters registered as Democrats, 15 percent Republicans and 34 percent nonpartisans. The rest are registered with minor parties.
Mosca won 65 percent of just over 11,000 votes cast in her district in November, beating her Republican opponent Shawn Stamper. In the primary, Mosca won 76 percent of the vote, beating Democrat James Fennell II who ran against Carlton in 2020.
FAMILY AND EDUCATION
Assemblywoman Erica Mosca, 36, is the first in her family to graduate from college. Her father immigrated to the United States from the Philippines when he was 17, taught himself English and earned his GED. Her mom was born in the U.S.
Growing up, Mosca and her family moved often around California as her parents chased opportunities to better their lives.
"Sometimes they'd work two, three jobs just to put a roof over our head and food on the table," she said. "We're a very loving family, very culturally Filipino … [Growing up] they always said education will be the way that makes things easier in the future."
Mosca attended two different high schools, a school with a lower-income student body and then a school she said was in a higher-income neighborhood, which opened her eyes to the education gap. She went from straight As to having to retake classes in the new school, and her GPA fell.
"I didn't, at the time, understand that it was the system. I thought it was me," she said. "So much of my work is grounded in my personal experience. And now I'm an educator, policymaker and a nonprofit founder."
Despite the challenge to keep up in her new, more challenging high school, Mosca earned a full-ride scholarship to Boston University. She graduated in 2008 with a bachelor's degree in print journalism. In college, Mosca was interested in reporting on education but realized she would rather be the teacher in the stories. This desire led her to get involved with Teach For America, a nonprofit that places recruits to teach in low-income communities, as a way to get in the classroom because she did not major in education.
She has a 4-year-old border collie-husky mix named Panda that she adopted with her husband Nicholas, an active duty airman based at Nellis Air Force base. Panda came into their lives via a spur-of-the-moment decision.
"We went on our first trip together to meet his friends … that he was stationed with in Japan for four years. They happened to be in Arizona," she recalled. "And on the way back, we just decided, 'Hey, let's get a dog.' So I guess that shows you how our relationship works."
CAREER
The freshly graduated 21-year-old moved to Southern Nevada in 2008 as part of the Teach For America program and was placed in Daniel F. Goldfarb Elementary School in East Las Vegas.
"And so all of my work for the past almost 15 years has been to empower young people to have options and opportunities," Mosca said. "I feel like because I was a [first-generation college student], I understood how important it is to have access and opportunities and social capital to become a leader of your own community."
In 2012, her former fifth graders started the ninth grade. Mosca "wanted to make sure they had a chance to follow their dreams" so she used her savings to launch the nonprofit Leaders in Training, an organization in which first-generation high school and college students learn leadership skills, mentor others in their community and keep each other accountable for their grades. She left her position in the nonprofit in July to focus on campaigning.
"I think we're having more of those conversations to make sure young people are prepared for whatever track they take. And I think we talk a lot more now than we did before about making sure change comes from the community," she said. "The longer I've lived here, the more we are getting to that nuanced view of ground-up change."
Growing up in Southern California, she said Las Vegas was the place where her family would go when they saved up for a vacation. Mosca grew to love it. Shortly after moving to the Silver State to teach, she moved her parents to live with her. Las Vegas has become home and where Mosca and her family "celebrate all holidays."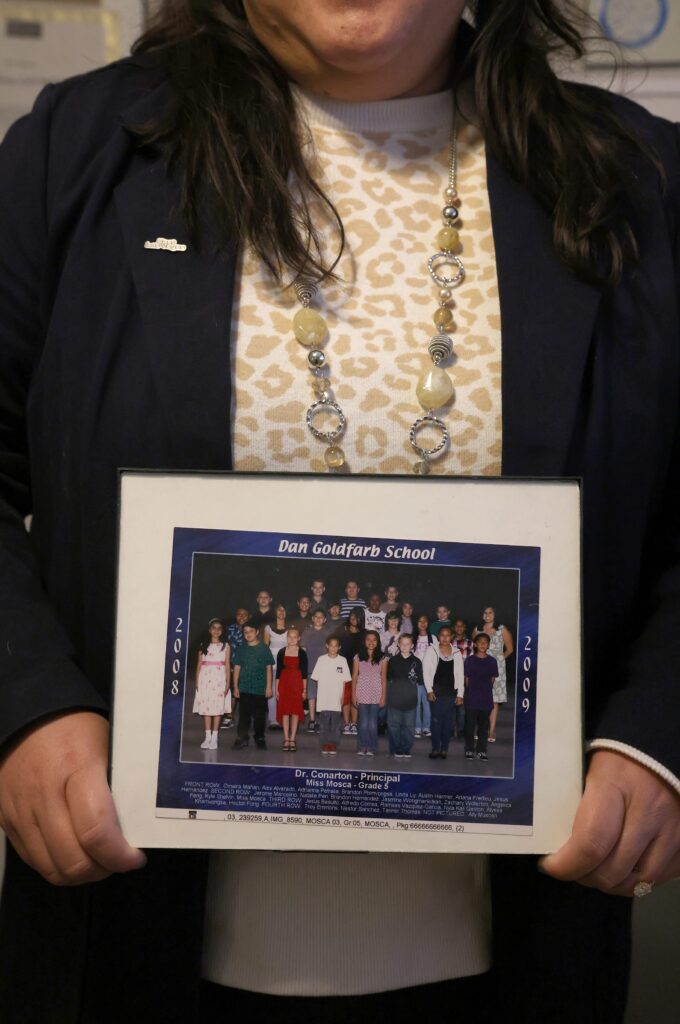 ROAD TO CARSON CITY
Mosca is the first Filipina to serve in the Legislature.
"The first, but not the last," she said, adding that it is her "responsibility to make sure that the door is open and remains open for all the next people to come."
Her grassroots work and community efforts are what pushed her to get involved in politics, she said, and hopes that the Legislature will be an "avenue where change can be made."
"I just want to be effective for my community, whether it's an elected position, a nonprofit leader, a policymaker that's maybe not elected," Mosca said. "I'm just always trying to find places where I can be effective … It's a job that I have the privilege to do, as long as it makes sense and the people elect me to do it."
ON THE ISSUES
As a former teacher, one of Mosca's priorities for the legislative session is education and students' preparedness, giving them more of a voice in their post-secondary careers, including more options for internships.
She said her biggest expectation is to bring the community to Carson City as much as possible.
"It's just part of my values, to make sure I'm connecting people who will live out the consequences of the legislation, to have a voice," she said. "I really hope that at the end of this, I feel like I did make a difference for people in their real life. Not just something that sounds good, but that we can follow up and make sure that even if it's just one or two things, it was worth it."
Mosca said it shouldn't be a problem for the Democrat-led Legislature to get things done with Republican Gov. Joe Lombardo, because at the end of the day lawmakers represent diverse districts and the state, not just their party.
"If I can make sure I bring the Eastside community with me and everything I'm thinking about, but also remember that I represent everyone, I think we'll come to some good solutions," she said.
Education
One of the bills Mosca is working on involves higher education. She aims to find a way to allow students access to their transcript and not be blocked because they owe a fee, such as an unpaid parking ticket with the school or late book fees.
"They'll still have to pay the bill, so it's not a fee waiver, but allows them to get that transcript to transfer [schools] or to get a job, and then eventually pay that debt back," Mosca said. "We just want to remove barriers for young people and our higher education institutions seem pretty on board with that."
On Lombardo's push for school choice — which includes expanding a program that gives students scholarships to attend private schools — Mosca said she believes in "public school choice." That means students and parents have a choice where to go in the public school system, which includes charter schools.
"I believe in public school choice, because no matter your ZIP code, you should be able to have access to excellent institutions to thrive," she said. Mosca served on the State Public Charter School Authority for a year and a half.
Mosca said she does not yet have an opinion on breaking up Clark County School District or allowing municipalities to opt out of the district, and needs to learn more about it. She said the Legislature would "need to make sure the weighted school funding formula works" and that she will dig deeper if a plan is presented to ensure education equity.
She said to better prepare students for success, classrooms should "put young people at the center'' to make decisions, have diverse teachers (or at least that understand the community they teach), and have high expectations.
New taxes?
Mosca said her position on new taxes would be to ensure current tax-payer money is spent effectively. She said she understands people are "strapped" right now with inflation and other factors increasing the costs of housing and food.
"I think whatever way I approach that is to think about regular people in my district … How would that impact them?" she said. "And just thinking about long-term and short-term consequences."
Veterans affairs
As the spouse of an active-duty member of the military, Mosca said she feels a sense of responsibility to support veterans, enlistees and their spouses who may be minorities, or from marginalized communities or rural communities.
"In general, we have to make sure that we're supporting our veterans, whether it's housing, mental health services, workforce development, female veterans, whatever we need to do," she said.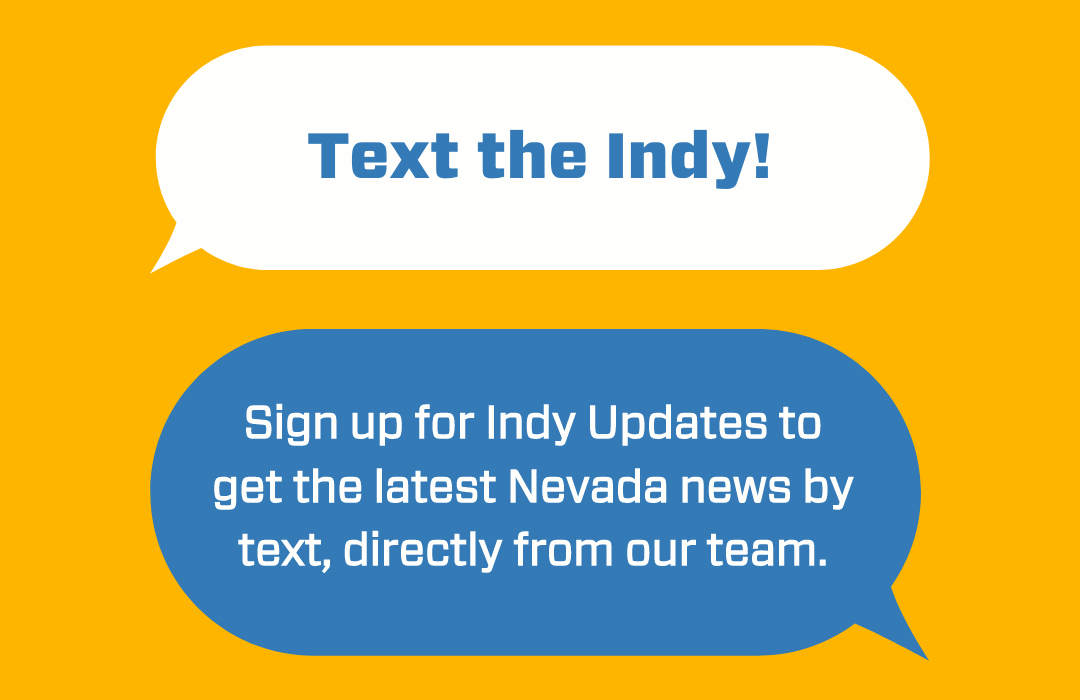 Featured Videos
Comment Policy (updated 4/20/2021): Please keep your comments civil. We reserve the right to delete comments or ban users who engage in personal attacks, use an excess of profanity, make verifiably false statements or are otherwise nasty. Comments that contain links must be approved by admin.