Freshman Orientation: Heidi Kasama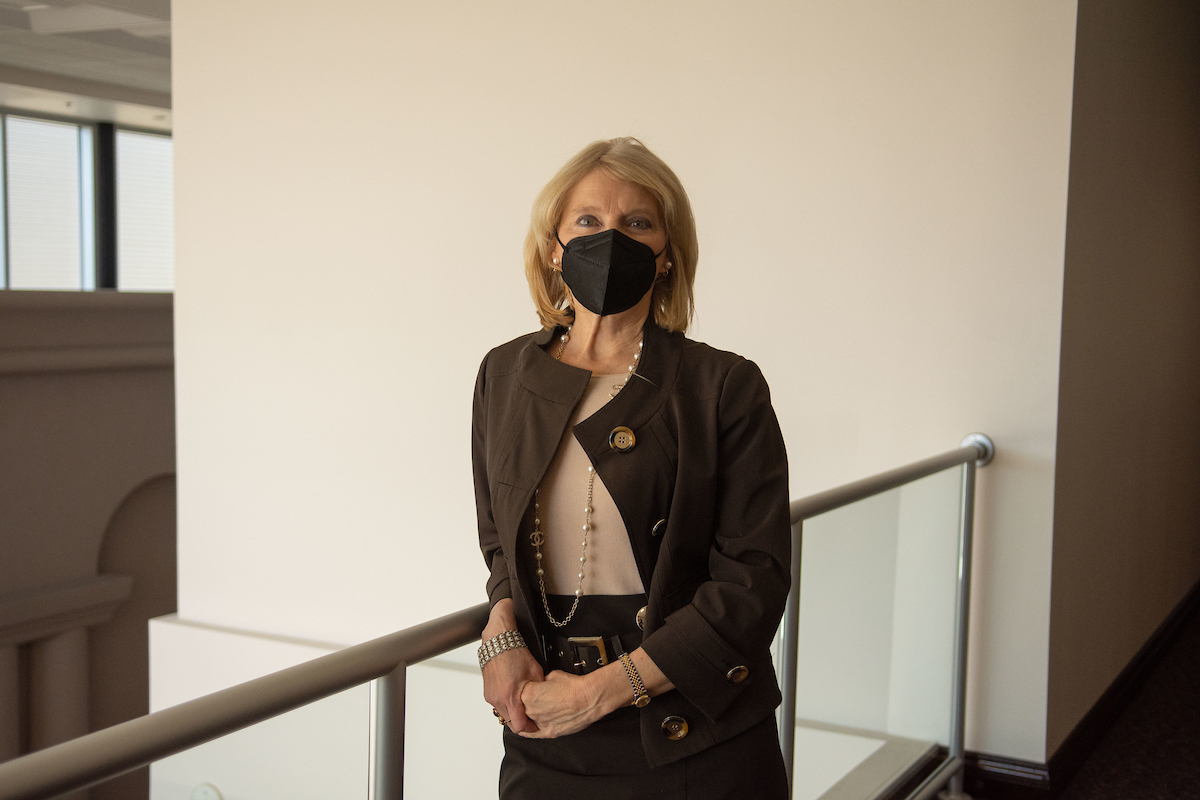 As in sessions past, The Nevada Independent is publishing a series of profiles featuring all the new lawmakers in the state. This is the eighth installment of more than a dozen. Check back in the coming days for additional stories on new legislators' backgrounds, interests and policy positions.
ASSEMBLYWOMAN HEIDI KASAMA
Freshman Republican who replaces termed-out Assemblyman John Hambrick (R-Las Vegas)
Represents District 2, which lies at Las Vegas' western boundary in Summerlin
District 18 leans Republican (36 percent Republican, 33 percent Democratic, and 24 percent nonpartisan in the 2020 election for active voters)
Kasama won a crowded Republican primary, carrying 47.9 percent of the vote
She then defeated Democrat Radhika "RPK" Kunnel in the general election with 54.3 percent of the vote
She sits on the Commerce and Labor, Judiciary and Revenue committees
FAMILY AND EDUCATION

Kasama was born in New York City but grew up in Seattle and graduated from Central Washington University with a bachelor's degree in accounting. She and her husband have a combined family of five daughters.
CAREER
Kasama is the managing broker of Berkshire Hathaway HomeServices Nevada Properties and manages Kasama Property Management. Prior to becoming an assemblywoman, she served as the president of the Nevada REALTORS. Before she joined the real estate community, she worked as a certified public accountant.
PROFILE
Born in Brooklyn, New York, to Norwegian immigrants, Kasama said she remembers learning English for the first time when she started attending public school as a kindergartner.
Neither of Kasama's parents could read or write English well, and as she grew older, Kasama remembers helping her parents fill out forms and navigate language barriers.
Money was tight, but Kasama said her parents never gave up, and she is grateful for their example.
"One of the greatest gifts I received from my parents was a hard work ethic," she said. "They didn't have any money, but they gave me the tools I needed, which was the hard work ethic, being ethical, being honest, treating everybody fairly. It sounds like cliches, but it was just … a beautiful life."
Though many people may not realize she is a first generation American, Kasama said that growing up in an immigrant household has influenced her worldview.
"I remind people that there were blonde boat people too," she said with a laugh. "People from all over the world came here as immigrants with the hope of the American dream, which is great. And we want to support that because our country is stronger from all the ideas and diversity that have been brought here."
The district in Brooklyn where Kasama was born consisted of many other immigrant families. Still, before Kasama turned seven, most of the people living there had moved to other regions — some left for Norway, others headed to New Jersey and still others, her parents among them, moved to Seattle.
Seattle had a large immigrant population, and Kasama spent the majority of her life in the city. After graduating from high school, she attended nearby Central Washington University, working three jobs to afford the education and training needed to become an accountant.
When she completed her degree, Kasama started working as a CPA. Through her work, she met her husband, and the two have a blended family of five daughters.
From there, Kasama earned her real estate license in Washington state and jumped into the real estate business.
As a self-described "workaholic," Kasama said that it could be challenging to find free time. Still, she loves spending time with her family and always appreciates how understanding they are when she wants to volunteer or start a new position or run for office.
In 2002, Kasama and her husband traded Seattle's rainy weather for Las Vegas' sunshine and two years later, she opened her own real estate company.
The Las Vegas realty community gave her a first taste of working in the political arena.
"[Legislating] was never on my radar," Kasama said. "I worked very much in the real estate industry. And then I was fortunate enough to have my peers elect me as president for the Las Vegas REALTORS … and I started there on their finance committee and other committees and they said you should run for the board, you should run for an office."
Eventually, she became president for the Nevada REALTORS, which has about 18,000 members. As she got more involved in policy discussions, Kasama said she felt politicians were not thinking critically enough about revenue or developing the best ways to support businesses.
"You can't complain if you don't step up. And so I stepped up and I ran a primary in an open seat and won. And here I sit today," Kasama said.
In the more than two decades she has lived in Las Vegas, Kasama said she has fallen in love with the city. She and her husband, who is Japanese-American, regularly eat out at restaurants in Chinatown and enjoy watching baseball games and exploring unique neighborhoods.
Though she's a new lawmaker, Kasama said she is looking forward to the rest of the session and plans to bring her business and accounting experience to her committee work to help Nevada.
"I've been in leadership roles before and I'm used to running organizations, so there's no trepidation there," she said.
ON THE ISSUES
Economic development
As she develops and reviews bills, Kasama said that she hopes to pass legislation that will incentivize businesses to come to Nevada.
She pointed to the effects of new businesses in Reno and Sparks that have helped the economy in the North and said that she would like to further diversify the entire state.
"We see the devastation anytime the hospitality industry is affected and we've gone through it before," Kasama said. "So continuing to look to diversify that economy with some economic incentives for businesses to come here."
Green energy
As the state looks to attract new businesses, Kasama said that she supports looking toward the renewable energy industry.
"I think diversification with green energy is a good thing," Kasama said. "We've got the electric cars, we're supporting them up here in the Reno market, with the Tesla cars and building the batteries … and I think our state is as well poised to be strong in that area."
Property tax cap
Kasama said that she wants to assess the property tax cap that was put in place when prices were escalating in 2005 and 2006.
Caps or exemptions for low-income residents or seniors on a fixed income should be maintained, but the market has come up to pre-recession levels and laws should reflect that, Kasama said.
"Our populations are growing. Our need for services are growing," she said.
Election integrity
Though she has not seen evidence of widespread fraud, Kasama said that there is always fraud in elections and she wants to bring forward legislation to decrease the potential for it.
"What we have right now is a lack of voter confidence in our process. And that's the issue we have to deal with because nobody should go to the polls and feel like their vote is not counted," Kasama said. "So we have to make sure that those processes are handled correctly, that we have to mitigate all voter fraud."
To restore confidence in the voting process, Kasama said she is working on a bill focused on maintaining voter records and ensuring that people who have passed away or moved to a different state are properly removed so no accidental ballots are sent out.
"We have to make sure we build the confidence," she said.
Comment Policy (updated 4/20/2021): Please keep your comments civil. We reserve the right to delete comments or ban users who engage in personal attacks, use an excess of profanity, make verifiably false statements or are otherwise nasty. Comments that contain links must be approved by admin.