Freshman Orientation: Rich DeLong brings mining perspective to Assembly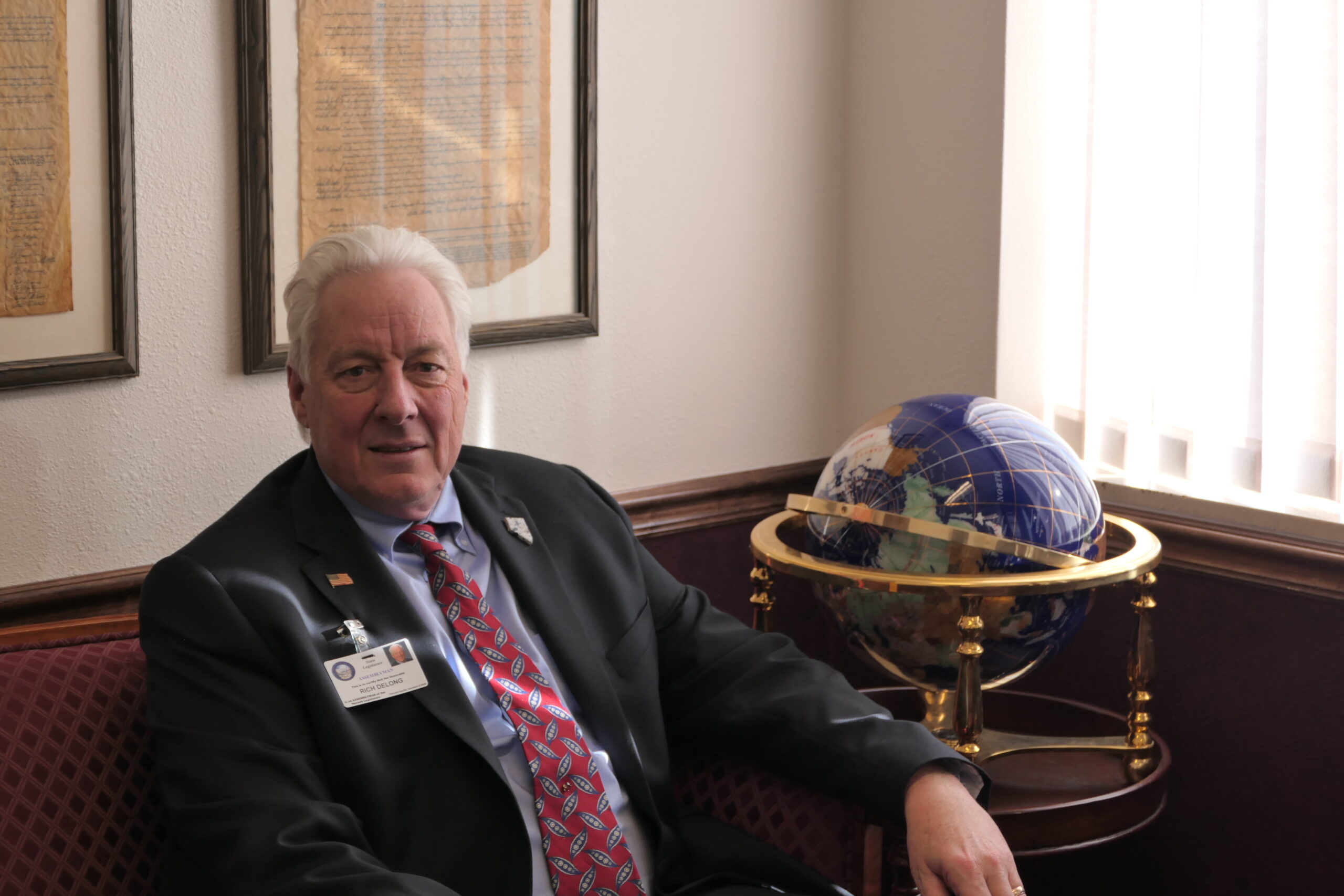 As in legislative sessions past, The Nevada Independent is publishing a series of profiles featuring the new lawmakers in the state. This is the ninth installment of more than a dozen. Check back in coming days for additional stories on new legislators' backgrounds, interests and policy positions.
ASSEMBLYMAN RICH DELONG
Freshman Republican from Reno who succeeds Republican Lisa Krasner, who is now the state senator for District 16
Represents District 26, which extends from the northeast corner of Lake Tahoe to Verdi, including areas west of Washoe Lake such as Incline Village, Franktown and parts of South Reno, including parts of Pleasant Valley and Steamboat
District 26 is mostly Republican (40 percent Republican, 27 percent Democrat and 33 percent registered as nonpartisans or to other political parties in the 2022 election).
Defeated Libertarian Reed Mitchell in the general election, carrying 73 percent of the vote. This victory came after a competitive primary election where DeLong won with 34 percent of the vote, just 8 percentage points more than Republican candidate Jay Dixon and 14 percentage points more than Republican Greg Juhl.
Will sit on Legislative Operations and Elections, Government Affairs and Natural Resources committees.
FAMILY AND EDUCATION
DeLong is a sixth-generation Califonian whose great great great great grandfather moved from Vermont to search for gold in 1849. He was born in Los Angeles but moved frequently during his childhood because of his father's career as a stockbroker.
DeLong attended grade school in Palm Springs and high school in the suburbs of Chicago before returning to California to attend college. He received his Bachelor of Arts in Geology from the California State University, Chico, before attending the University of Idaho to get an Master of Science in Geology and another master's degree in Resource Management.
DeLong is raising a teenage daughter with his wife Julie. He also has three older daughters.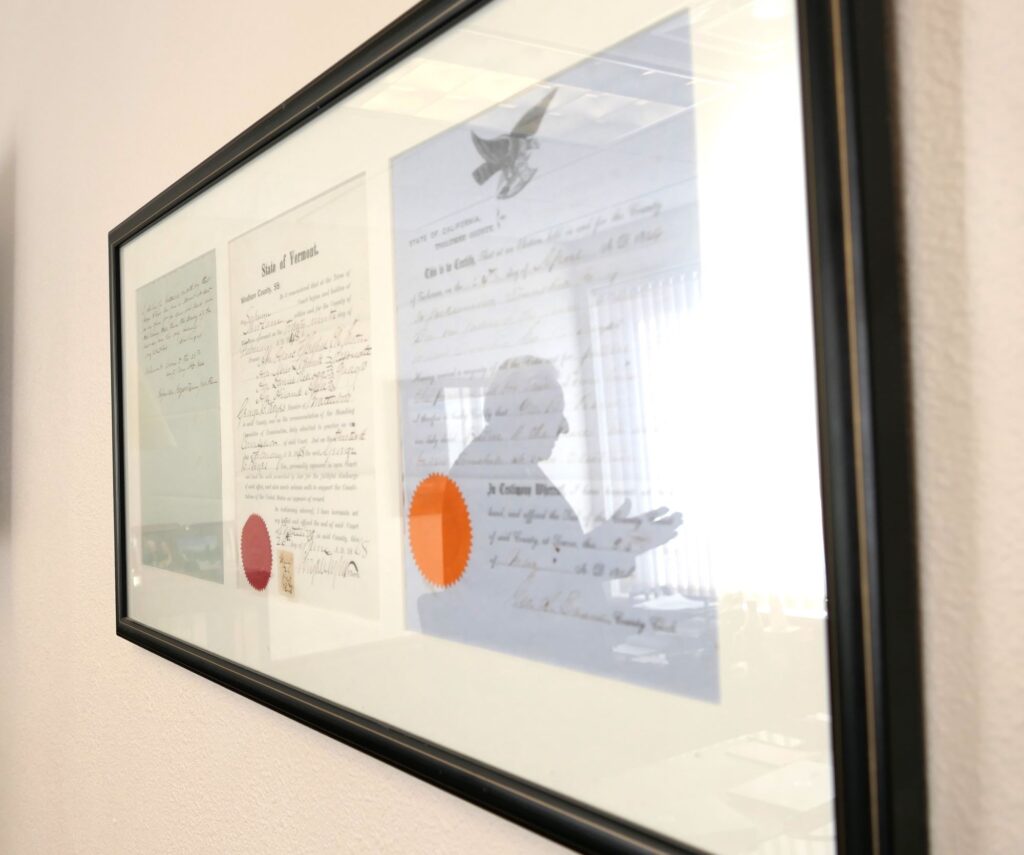 CAREER
DeLong became an exploration geologist in Nevada in 1980 and now works as an environmental consultant for mining companies.
In 2005, former Gov. Kenny Guinn appointed DeLong to the Nevada Commission on Mineral Resources, a commission DeLong was reappointed to by three succeeding governors. DeLong served 16 years on the commission, including the last seven as chair.
He was also chairman of the University of Nevada College of Science Advisory Board for several years.
PROFILE
DeLong did not go to college with the goal of becoming a geologist. After graduating high school, he moved back to California to attend the California State University, Chico, to study business and accounting.
"I [was] trying to figure out 'what do I want to do?' because I just didn't want a degree to have a piece of paper. I wanted a degree to have a career and an income," DeLong said.
After taking geology as a required science class, DeLong was hooked. After completing his undergraduate degree from Chico, DeLong attended graduate school in Idaho to earn two master's degrees in geology and resource management.
DeLong moved to Nevada in 1980 and began his career working in several mines across the state.
"It's been a wonderful career. The mining industry isn't [just] people driving trucks and loading blast holes and shoveling rock. It's accountants. It's lawyers. It's project managers. It has a whole gamut of careers in it," DeLong said.
DeLong lives in South Reno and often hikes along Galena Creek with his dogs. Though DeLong lives in a more suburban area, he hopes his experience working across the state will help him bring an understanding of each county to the Legislature.
"I'm in a suburban district, but I have a very strong understanding of the [districts]. I've worked in every county," DeLong said. "It gives me a perspective that's different than a number of legislators. I'm the first miner in 50 or 60 years."
DeLong's experience in mining has given him insight into resource management, he said.
"It's not just mining. Human activity utilizes resources. You can look outside this window here and you can see how the human environment has completely monopolized the resources here," DeLong said, gesturing out the window of his legislative office in Carson City. "No matter what the human activity is, it's going to have an effect on resources. The key is to minimize the negative impacts such that whatever impacts you have are constrained."
Though state government is divided this session with a Democratic majority in the Assembly and Senate and a Republican governor, DeLong remains optimistic.
"I think there's a great opportunity," DeLong said. "Just because you're divided doesn't mean you're not going to get stuff done."
Down the road when DeLong is no longer an assemblyman, he said he wants people to remember him as someone who did what was best for the state.
"Absolute integrity is probably the key thing," DeLong said.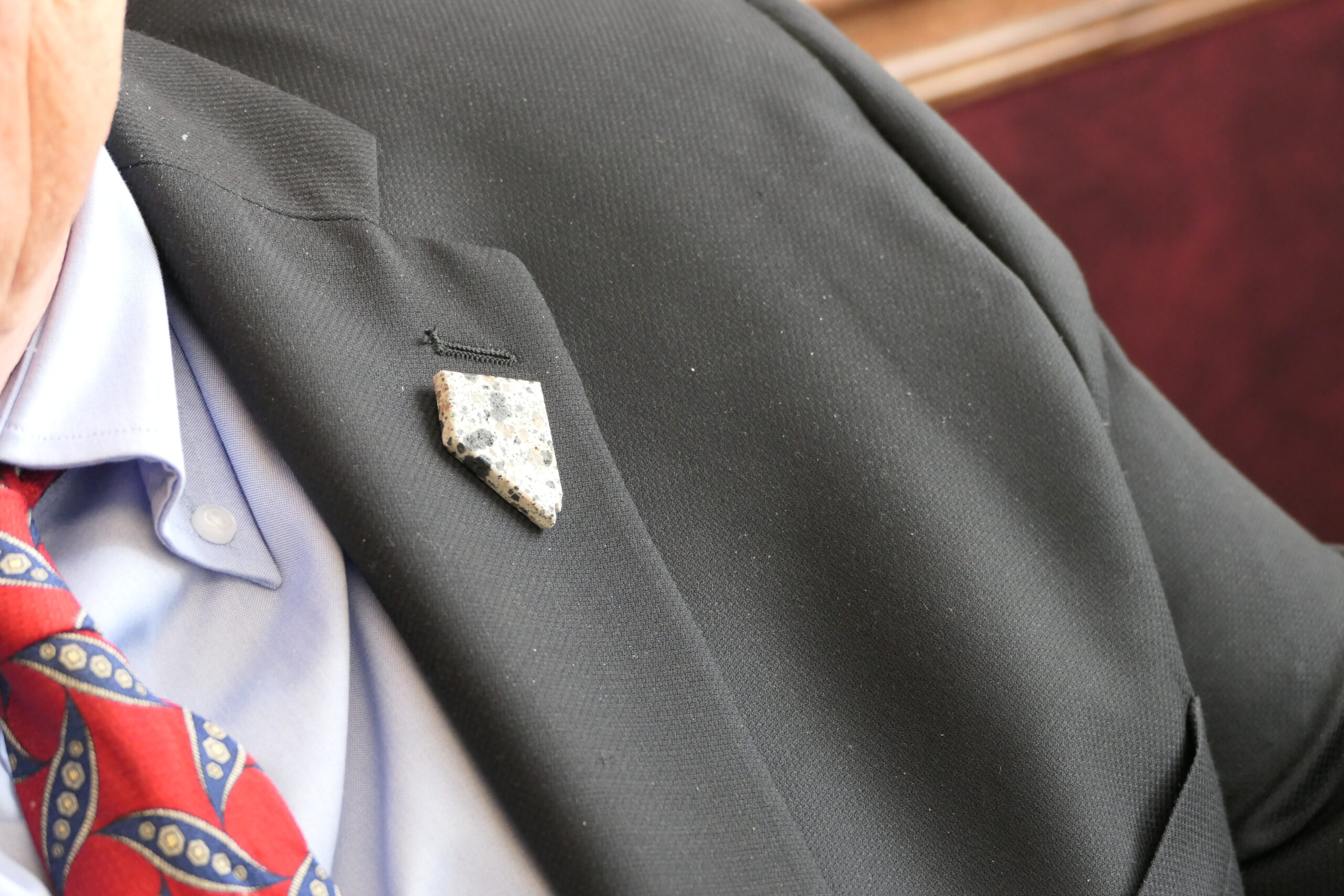 ON THE ISSUES
Elections
"I want to make sure that everyone believes that the elections are run fairly and securely and timely," DeLong said.
To accomplish this, he would like to put a deadline on when the registrar can accept ballots.
"All the ballots to be counted are in on Election Day by 5 p.m. They're there, then that's what you count," DeLong said.
DeLong is also interested in implementing required voter identification. He said his constituents are hoping a law passes requiring voter identification this session, and DeLong thinks they can get it done.
Education
DeLong is requesting a bill to audit school districts. He is specifically interested in seeing where resources are going in the Clark County School District.
"We have a broken education system in this state. The numbers I've heard are we're at 50 … somewhere in there," DeLong said. "If you take Clark County out, we bump up to the 20s, which means we've got a real problem in Clark County. We got to figure out what's going on."
DeLong also supports school choice.
"It's a big issue in my district," DeLong said. "Obviously, it's in its infancy, but it's getting there."
Taxes
DeLong said there is no reason to raise taxes this session because the state has enough money.
"I liked what the governor had to say about … investing into Rainy Day accounts, so that we've got that savings account for the down times and using the other money for one-time projects," DeLong said. "It's a more sustainable approach."
Community Input
DeLong would like to amend the Nevada Constitution to extend the time between when a bill is proposed and when the Legislature votes on it.
"Ideally I'd like to have it between two general sessions — so roughly 18 months apart — so that there's time for the electorate to understand what [the bill] is and weigh in with their legislators," DeLong said.
He said there's not enough time for constituents to fully understand and communicate with their representatives before it is time to vote.
Water Rights
DeLong wants to allow people with water rights the ability to drill replacement wells on public land without filing a permit with the Nevada State Engineer if they have already received federal approval. The law would primarily apply to cattlemen and farmers, but miners as well.
Updated 2/16/2023 at 12:39 p.m. to say Rich DeLong attended California State University, Chico. The original story incorrectly said he went to the University of California, Chico.
The Nevada Independent is raising $200,000 by Dec. 31 to support coverage of the 2024 election.
Tax-deductible donations from readers like you fund this critical work.
If you give today,your donation will be matched dollar-for-dollar.
Give + Get Matched
Featured Videos