Freshman Orientation: Assemblyman Brian Hibbetts brings policing background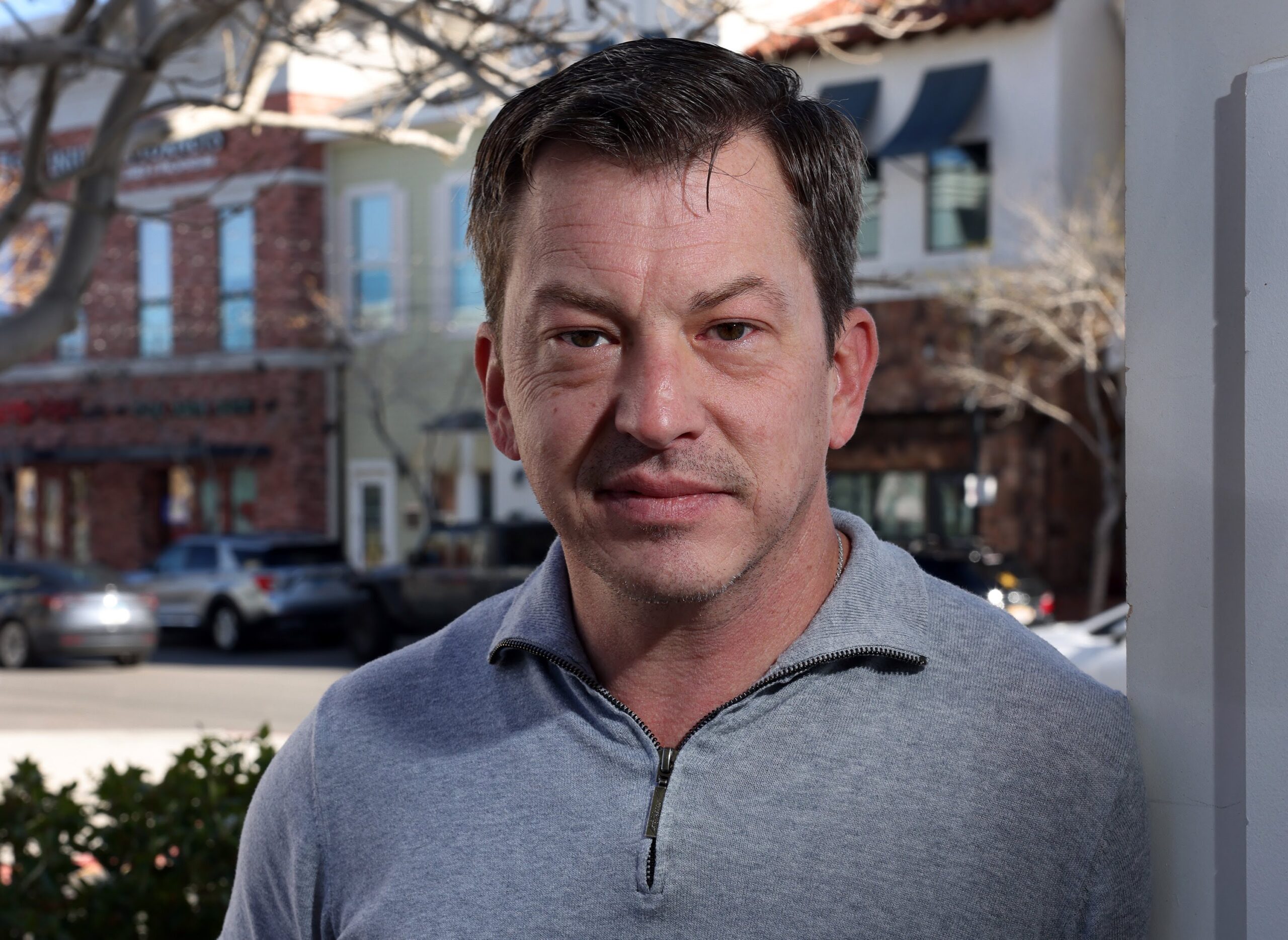 As in legislative sessions past, The Nevada Independent is publishing a series of profiles featuring the new lawmakers in the state. This is the fourth installment of more than a dozen. Check back in coming days for additional stories on new legislators' backgrounds, interests and policy positions.
Freshman Republican born in Las Vegas. He succeeds Republican Assemblyman Tom Roberts, who did not seek re-election and made an unsuccessful bid for Clark County sheriff.
Represents District 13, which includes neighborhoods in the northwestern part of the Las Vegas Valley along Grand Teton Drive, stretching from Hualapai Way in the west to past Decatur Boulevard in the east
District 13 leans slightly Republican (it was 30 percent Democratic, 34 percent Republican and 28 percent nonpartisan in the 2022 election).
Hibbetts narrowly defeated three other candidates in the 2022 Republican primary with 31 percent of the vote.
He then defeated Democrat Will Rucker in the general election, carrying 56 percent of the vote.
The retired longtime member of law enforcement sits on three committees: Government Affairs, Health and Human Services, and Legislative Operations and Elections.
Family and Education
Hibbetts, 48, married to Tracy Hibbetts, was born and raised in Las Vegas with his mother, a nurse, and father, a plumber and pipefitter. He graduated from Bonanza High School in 1992.
He said he had a "very normal childhood."
"Went to public school, played football in the street, went home when the street lights came on," he said.
Hibbetts said policing runs in his family and that his father became a plumber after serving as a reserve deputy sheriff in San Bernardino County in California in the 1960s.
Career
Hibbetts began volunteering with the Las Vegas Metropolitan Police Department explorer program when he was 15 years old. He later joined the agency in 1994 and held various positions, including patrol officer, a detective for the Robbery and Homicide Bureau and police sergeant in the intelligence collection department of the Southern Nevada Counter Terrorism Center.
He recalls his experience leading "death investigations" as desensitizing, and said it sometimes made it difficult for him to speak because constant engagement with violence and trauma sometimes made him "agitated more easily" while communicating. Hibbetts said officers who are exposed to deaths on a regular basis should have weekly mental wellness debriefs.
"You see the worst things imaginable on a regular basis," he said.
During his 27-year career in policing, Hibbetts while on patrol revived a woman he found unconscious at a bus stop in the northeast part of the valley.
He received a lifesaving award for his action from then-Sheriff Bill Young in 2004.
"Turns out that she had a medical condition," Hibbetts said. "She was not happy we saved her life … she was [an alcoholic]."
He said he was most proud of receiving a community service award in 2006 which acknowledged his involvement in the explorer program.
Profile
When Hibbetts was a kid, he knew he wanted to be a police officer. He said that for nearly three decades, the role gave him firsthand experience with the law, which makes him want to prioritize keeping policies "clear."
His goal is to make the residents in his district proud, he said.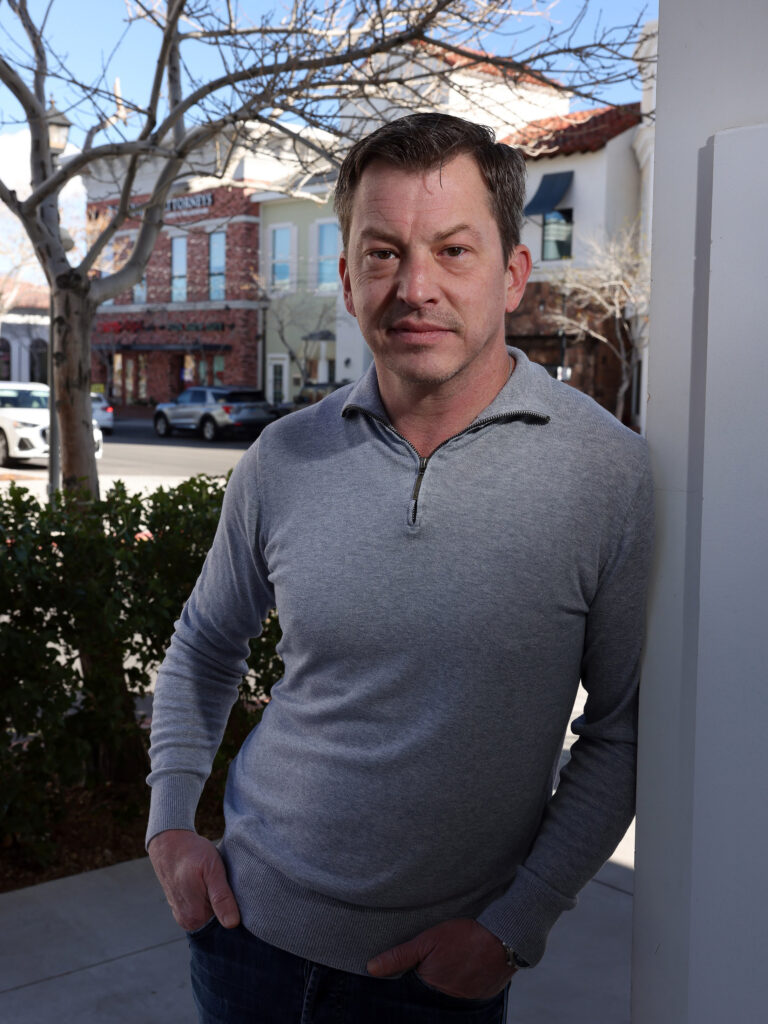 "I know I'm not going to please every single one of them, every single day," he said. "But I just want to do what they elected me to do, which is to represent them in the best way that I possibly can."
Hibbetts said he sought the Assembly seat after learning Roberts would leave it open when Roberts ran to be Clark County sheriff.
Hibbetts said he did not like any of the candidates vying to lead the district where he lives and decided to put his name on the ballot.
"My expectations are to pass some good laws and try to minimize the bad ones," he said, "or make bad laws less bad, as much as I can."
Hibbetts said he was able to forge relationships with leaders on both sides of the aisle during campaign season and legislative training and looks forward to learning a lot during his first year.
His mentor is state Sen. Scott Hammond (R-Las Vegas), whom he met in 2010 when Hammond was knocking on doors for his campaign for the same seat Hibbetts now holds.
"I love this town, and I love this state," he said.
On the issues
Public safety
Hibbetts said the No. 1 policy he is working to get passed this session addresses what he calls a "loophole" in child abuse laws regarding substantial bodily harm convictions. This type of harm is defined in state law as an "injury which creates a substantial risk of death or causes serious, permanent disfigurement or … impairment of the function of any bodily member or organ; or prolonged physical pain."
In Nevada, when a person receives a conviction of child abuse with substantial bodily harm on more than one occasion, there are no increased penalties.
"That's weird," Hibbetts said.
He said for subsequent bodily harm convictions, he would seek to remove probation as an option for sentencing and possibly also look to enhance prison sentences.
Other bills he's requesting will seek to introduce a streamlined process, specifically for police officers, for concealed-carry weapons permits, fix a "loophole" in police and firefighters' lung protection policy and remove state police supervisors from the collective bargaining "lump" for all supervisors and instead group them with state police officers in that union.
"So, for example, a highway patrol trooper," he said. "They have the ability to collectively bargain as a group. But once somebody promotes … they're lumped in with every other supervisor that is a state employee."
He said that should change because "their jobs are completely and totally different."
Economy
Hibbetts wants to see Nevada's economy diversified. He said he would seek to help by introducing and supporting legislation that would make it easier to open a business.
"It's a very confusing, bureaucratic mess," he said.
Hibbetts said when a person goes to the secretary of state's website to open a business, there should be a checklist with all of the information and steps that need to be taken.
He attributed the "mess" to an abundance of regulations and red tape.
"We need regulation in order to make sure that people have a level playing field and our consumers and public are safe," Hibbetts said, "but sometimes the regulation can be overdone, which makes it harder for people to operate their businesses or open their businesses when that's not what the intention was."
Miscellaneous
After running a campaign that prioritized education including providing more school choice opportunities, he plans to support any policy that seeks to improve the quality of education in Nevada.
"I'm open to every idea," he said.
Hibbetts said he would meet with Clark County School District officials to hear their ideas, though he supports breaking up the school district, which is the nation's fifth largest.
Hibbetts also said he would support policies to "return" power of oversight to the Legislature by removing the governor's authority to declare an emergency. Former Gov. Steve Sisolak declared an emergency during the pandemic that lasted for more than two years, drawing criticism from some who said he was invoking extraordinary powers for too long.
"That emergency could run into perpetuity," Hibbetts said. 
This story was updated at 12 p.m. on 1/26/2023 to clarify that he was not a homicide detective, but a detective for the Robbery and Homicide Bureau.
This story was updated at 12 p.m. on 1/26/2023 to correct that Hibbetts is not on the Education committee but the Government Affairs committee.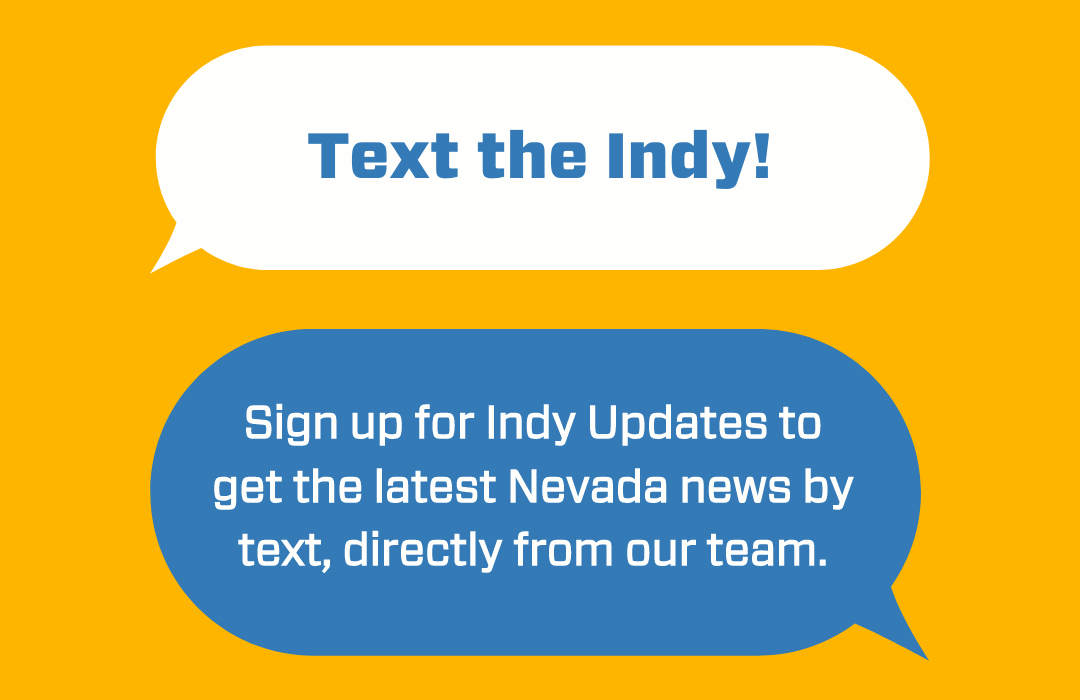 Featured Videos
Comment Policy (updated 4/20/2021): Please keep your comments civil. We reserve the right to delete comments or ban users who engage in personal attacks, use an excess of profanity, make verifiably false statements or are otherwise nasty. Comments that contain links must be approved by admin.