Hospitals, health care facilities cry foul at exclusion from proposed COVID liability bill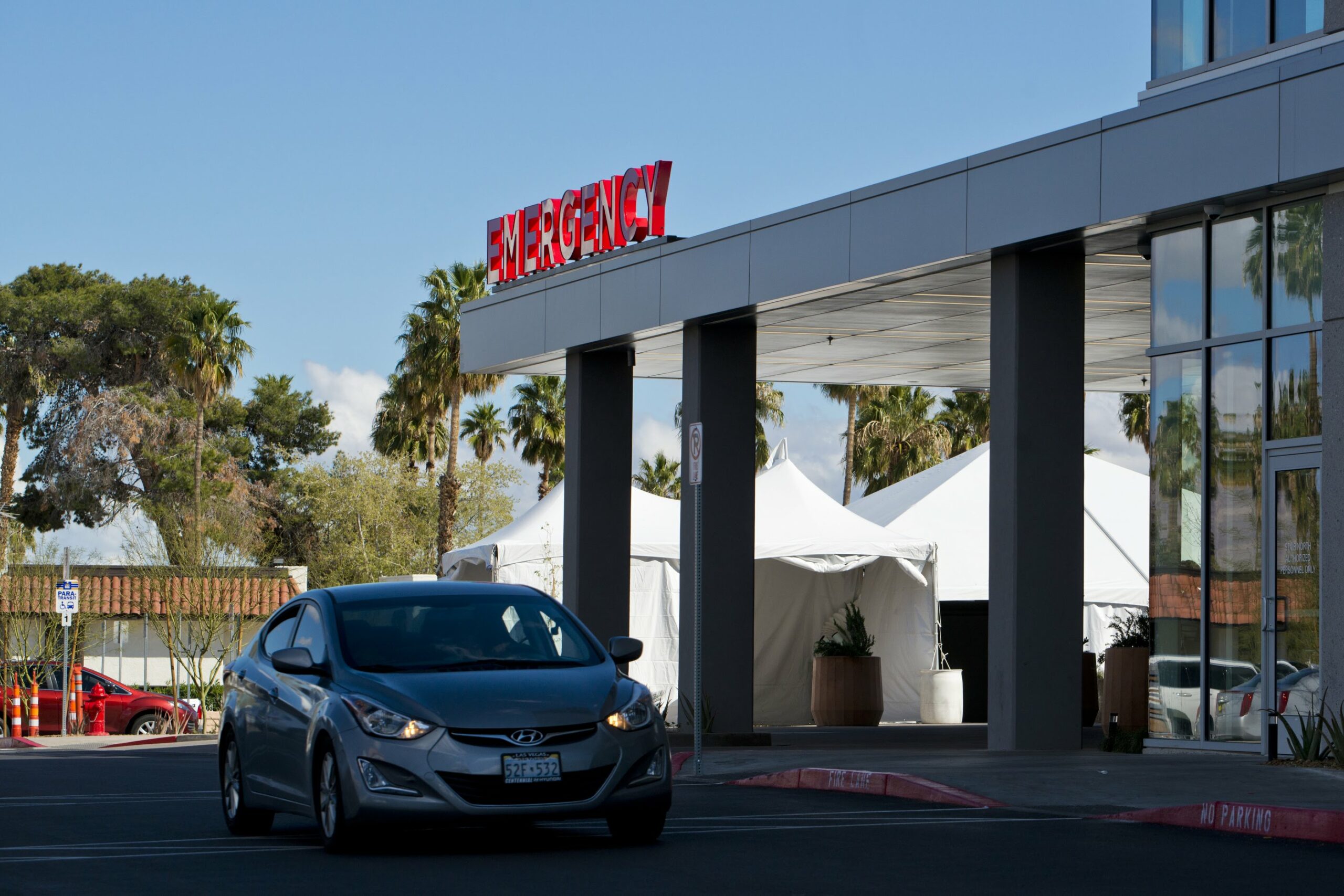 The planned introduction of a wide-ranging bill granting certain businesses enhanced immunity from COVID-19 related death or illness lawsuits has drawn the ire of officials from hospitals and other health care facilities, who say it unfairly opens them up to the threat of lawsuits.
Although a bill has not yet been formally introduced in the special session, a draft copy of its language obtained by The Nevada Independent indicates that the enhanced liability protections envisioned in the bill would be granted to casino resorts, government agencies, nonprofits and other kinds of business while explicitly carving out health care facilities. The bill is expected to be introduced in the Senate on Monday.
That exemption — which includes hospitals, nursing homes, intermediate care facilities, hospice care, skilled nursing facilities and emergency medical care centers — has drawn a sharp rebuke from the Nevada Hospital Association and other health care providers, who say it would prohibit them from transferring patients between facilities or prohibit visitors from coming to visit patients.
"Nevada hospitals are the backbone of Nevada communities in the response to COVID-19 pandemic and should have the same protections as any other business as it relates to patient visitors, students, vendors and other guests," Nevada Hospital Association spokeswoman Amy Shogren said in an email. "While we have only seen draft language at this point, we believe that by excluding certain health care providers, hospital capacity and ultimately access will be negatively impacted."
A spokeswoman for Dignity Health, which runs three acute-care hospitals in Southern Nevada, said the liability protection scheme created in the bill would also work for hospitals and "deter those who will seek to exploit the pandemic for financial gain."
"Hospitals are already held to the highest standards, following the stringent guidelines of the CDC, and if those rules are followed, there is no reason hospitals and their staff should be excluded from this protection," Dignity lobbyist Katie Ryan said in a message. "Hospitals and our health care professionals have delivered when our state needed us most and we need the Legislature and governor's office to do the same now."
As the Legislature's special session stretches into its fourth day and all other proposals outlined in Gov. Steve Sisolak's proclamation have been drafted and are moving through the legislative process, the last remaining puzzle piece for lawmakers remains the business liability and worker protection legislation.
The bill and behind-the-scenes negotiations have drawn in some of the state's most powerful players: business groups including the Nevada Resort Association and various chambers of commerce, who have pushed for the bill; opposition from trial lawyers and progressive groups; and a push by the politically powerful Culinary Union to enshrine protections for resort casino employees into law.
But trial attorneys have largely played down the threat of a rush to the courthouse to file COVID-19 related litigation, saying that in many cases it would be difficult to prove where a person contracted the virus.
Matthew Sharp, a board member of trial attorney trade association Nevada Justice Association, said in an interview that the concerns listed by hospitals and other health care facilities were a "veiled threat." He said that medical malpractice suits already require a higher burden of proof than what's in the under-consideration liability protection bill, and that concerns over liability generally didn't make sense as hospitals should be equipped to follow all necessary safety precautions.
"Hospitals already have massive protections under the law that no other business gets," he said. "So, if we believe in public safety, then hospitals should be willing to be held accountable as it exists under existing law. And this idea that they won't do that unless they're given immunity is, frankly, outrageous."
Data tracked by the law firm of Hunton Andrews Kurth shows that more than 3,900 lawsuits related to COVID-19 have been filed nationwide since the start of the year, but relatively few deal with personal injury or other employment law issues.
Per that tracker, nationwide there have been 74 lawsuits related to conditions of employment, such as lack of PPE, COVID-19 exposure at work or wrongful death.
Sharp also said that he believed the bill would include tighter language on what's called "controlling health standards," which initially referred to businesses making a "good faith effort" to comply with state, federal and local health directives related to COVID-19.
Instead, he said the bill is expected to now only include mandatory health requirements issued by the state or federal government, which at this point only includes mask-wearing requirements and a prohibition on gatherings of more than 50 people.
"If you're in the middle of a snowstorm, and you're driving 75 miles an hour, you're not violating any mandatory requirements, but you should not be driving 75 because you should be reasonably prudent to protect yourself and others from harm," he said. "That's the problem with limiting it to mandatory."
But many businesses have said that litigation protection enshrined in law will help them get back to operations without the threat of pending litigation. It's a push that Senate Republicans in Congress have requested as part of another bailout deal, and, according to the National Law Review at least 12 other states have begun enacting similar "liability shields" related to the virus.
Other advocates of the bill have also publicly supported removing exclusion of hospitals and healthcare facilities. Mary Beth Sewald, the head of the Las Vegas Chamber of Commerce, said in a tweet on Sunday that she "can't imagine the unintended consequences of excluding hospitals and healthcare facilities from limited liability protection."
The Vegas Chamber echoed her remarks in another tweet, writing on Sunday that without expanded liability for medical facilities, "patient transfers from hospitals to lower levels of care, such as rehabilitation, skilled nursing, long term care & home care services, may not be possible."
On Sunday afternoon, the Clark County Education Association said in a press release that lawmakers should adopt legislation creating a "rebuttable presumption" that teachers who contract COVID-19 while working in-person at a school or place of employment shall be eligible for workers' compensation.
The teacher's union also requested that "additional remedies in tort" must be made available for school district employees who contract COVID-19 at a school site where the school did not implement reasonable safety and testing standards to prevent spread of the disease.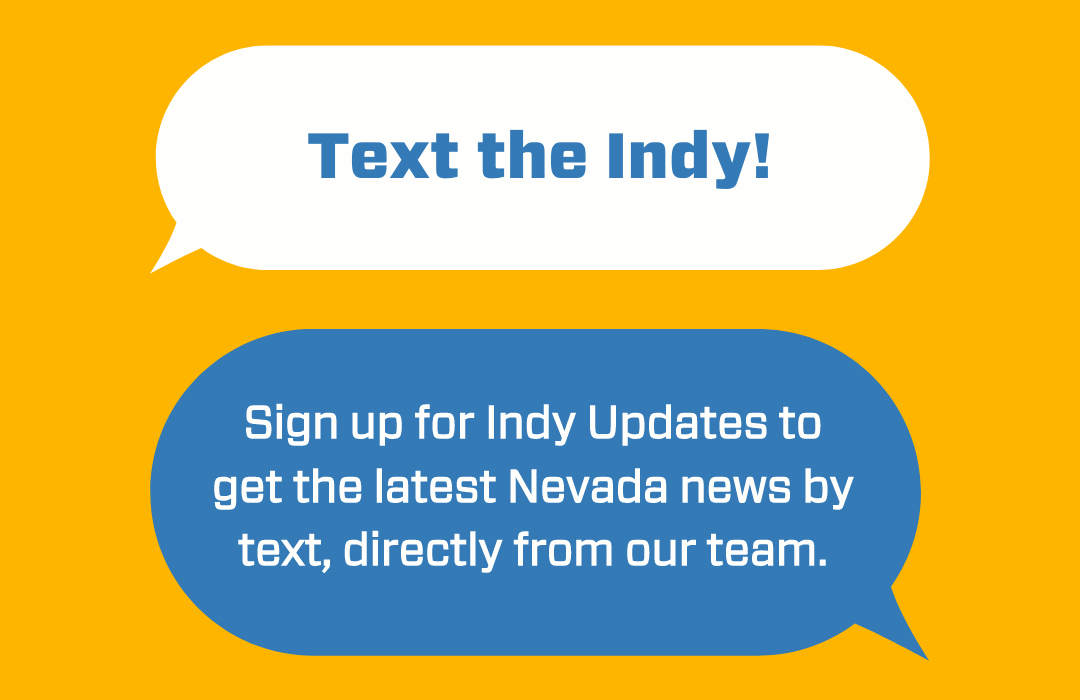 Featured Videos