Indy Q&A: NAMI executive Sandy Stamates on stigma, new resources and a better way to talk about mental illness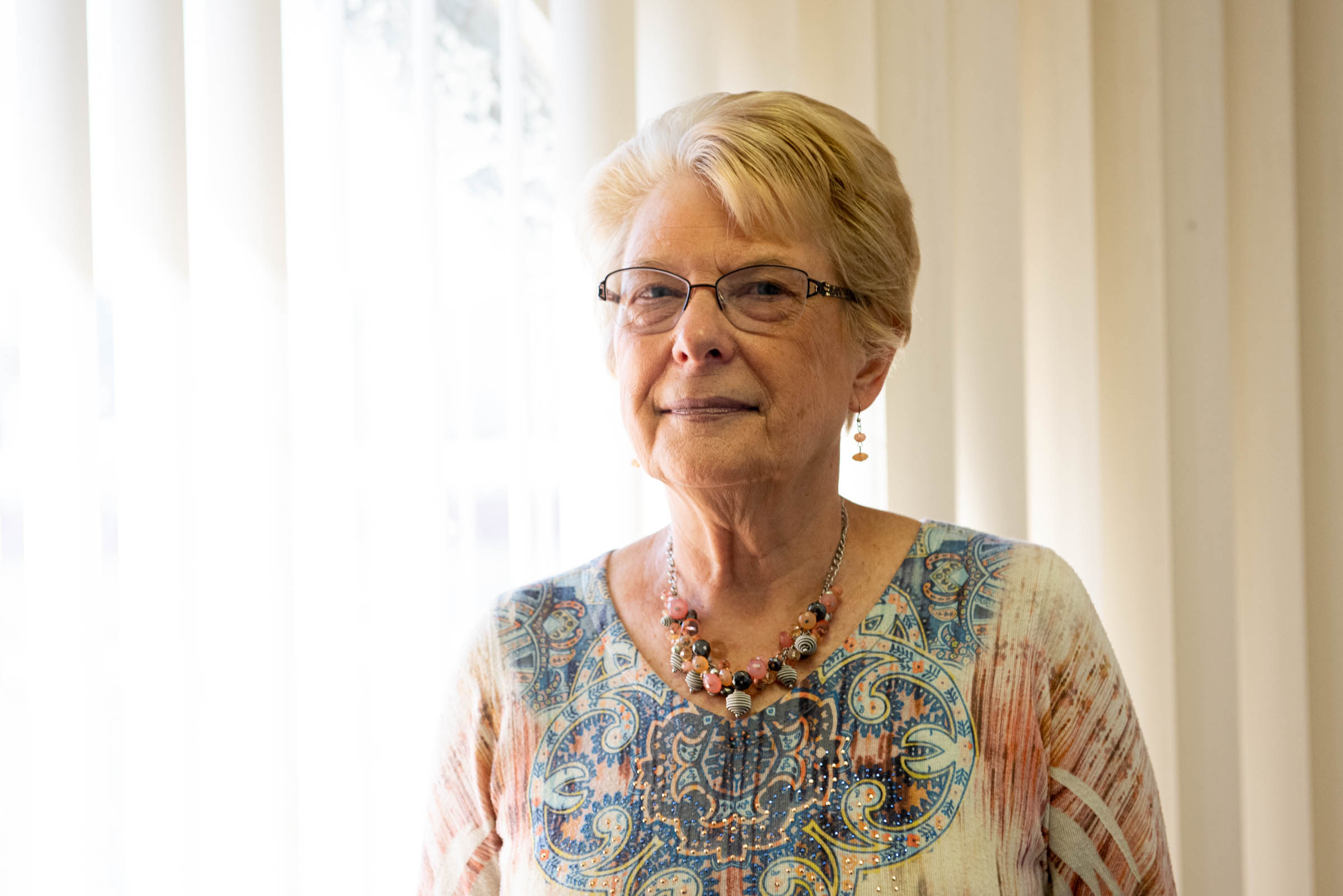 For Sandy Stamates, mental illness is personal.
Not only is she the executive director of NAMI (National Alliance of Mental Illness) Northern Nevada and a member of the Washoe Regional Behavioral Health Policy Board, but Stamates has been a part of NAMI since 2001 in part because her son has bipolar 1 disorder.
"My husband and I were able to take the family-to-family course in January and February of 2002. So, we were pretty new into this journey and that saved our lives," she said. "Our family-to-family course became an evidence-based practice in 2013. It was researched and it found that families did better after taking the course, dealing with their loved ones. It's for family members who have adult loved ones with mental illness."
NAMI recently marked Mental Illness Awareness Week, October 6-12, which Congress started designating in 1990 to bring attention to mental illness. NAMI offers classes for family members of those affected and highlights celebrities who have dealt with mental illness themselves, to fight the stigma that still surrounds mental health. 
The organization started in 1979 as a group of concerned mothers gathered around a kitchen table to try to figure out how to help their children. Now, it is the nation's largest grassroots mental health organization with more than 500 local affiliates.
Stamates sat down with The Nevada Independent to explain what motivates her to work in the mental health field, how she thinks Nevada is doing in its quest to lift its mental health system from its bottom ranking in the nation, and what she believes is a better way to talk about mental health issues.
Below are highlights from the interview, which has been edited for length and clarity.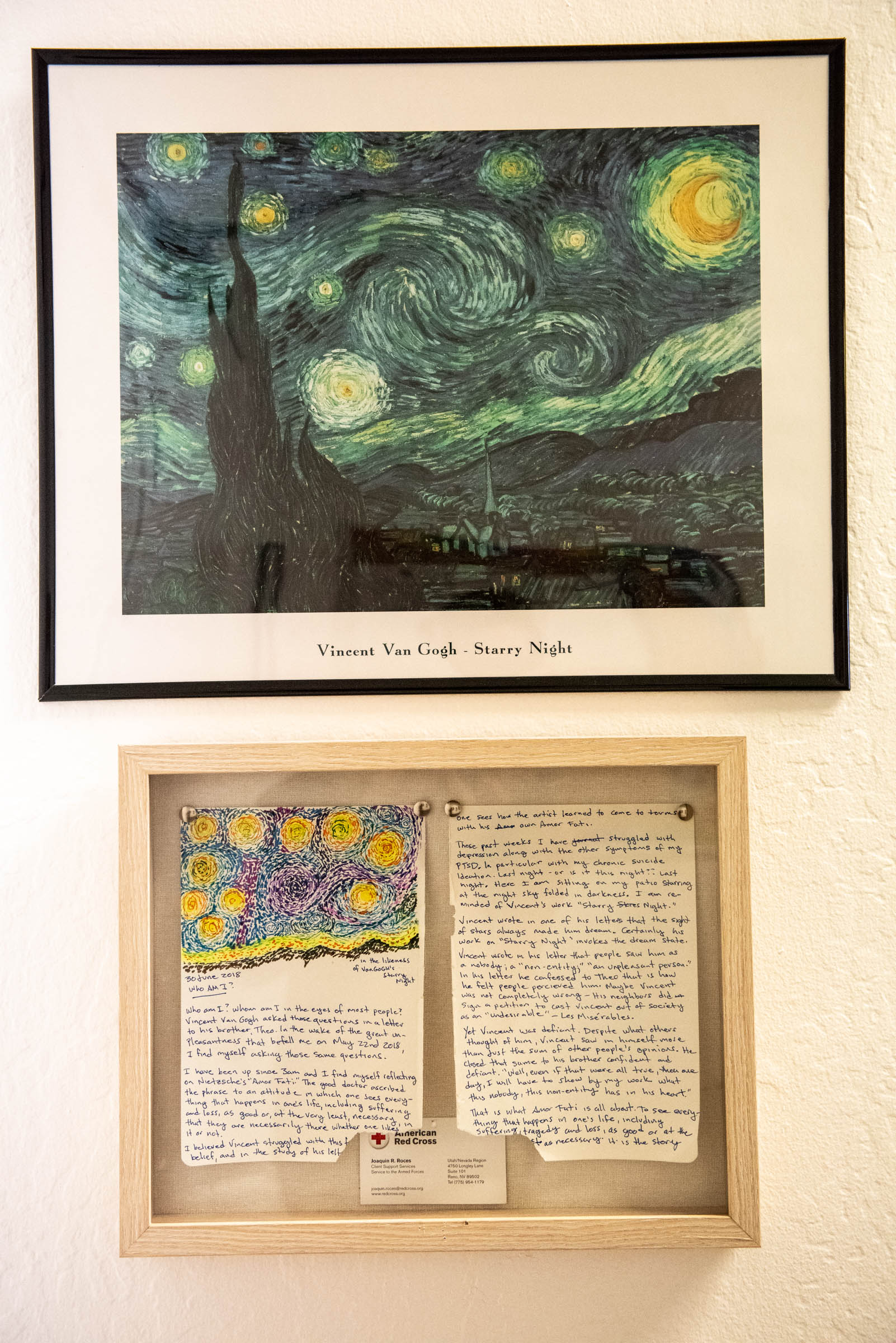 Q: First of all, what is NAMI?
A: We are dedicated to helping individuals and families who have mental health conditions live better lives. And we are really focused on recovery. Recovery for individuals, which doesn't mean a cure. These are usually lifelong illnesses, but people can live productive lives. And you know, they are in many ways like any other illness. Maybe you take medication, maybe you have therapy. Working helps, just anything that will help you …
Q: Do you believe the stigma around mental illness has gotten better, worse, or stayed the same in the recent past?
A: I prefer to use the words discrimination and prejudice rather than stigma. And here's why. Stigma seems to indicate something's wrong with me, but if you're prejudiced against me that's you. If you're discriminating against me because I have an illness, that's really on you.
Recovery is possible and ... it's more talked about today … a lot of celebrities are coming out and saying, "Hey, you know, I have a problem, I have a mental illness." So, it's making it a little more acceptable, I guess, more mainstream. And one in five people; that's a lot of people. And so, we need to talk about it. We need to address the issues.
Q: Why are you passionate about this cause?
A: Well, I'm a mom and I have an adult son who lives with bipolar 1 disorder with co-occurring substance abuse. And that's what got me involved in NAMI. The first meeting I would have attended was Sept. 11, 2001. The meeting was canceled that night, but my husband and I were there in October and this was back in Ohio. And the rest is kind of history. So, I've been involved with NAMI since then.
We have a course called NAMI Basics that's for parents or caregivers who have children or adolescents with serious emotional disturbances. And what's exciting about that course is that it just went online on demand Oct. 1.
All of our stuff is free to individuals taking the courses or going to support groups. It costs money to provide it, so it has become very popular to be able to take it online, the privacy of your home.
Q: You have said it has become more mainstream to come forward?
A: Yeah, I think people are definitely talking about it. And in Nevada we've been very fortunate. Gov. (Brian) Sandoval I think did some very good things for us. And our 2019 Legislature and Gov. (Steve) Sisolak… the budget was increased and there was a lot more attention focused on it.
In the 2017 Legislature, four regional behavioral health policy boards were implemented. I serve on the Washoe County board. That was a step, too, because it allows the regions to come up to do a profile of what's going on in their region, come up with gaps in services, come up with ideas of how we can improve services.
Q: One of the issues we just briefly mentioned was mass shootings are often blamed on mental illness. Do you see a correlation between the mental health in this country and the frequency of mass shootings?
A: Personally, I don't see a correlation. It does appear maybe that we have more mental health issues, but I think what really, we're seeing is more people are talking about it. These issues have been with us for years.
Q: What message do you have for politicians who blame mental illness for these shootings?
A: Get informed. It's easy to say one-liners but get informed. One in five people, that's a lot of people.
Over the years when I've started talking about the situation in my family, sometimes it's even a stranger because sometimes, you know, you're sitting on a bench somewhere and it's easy to talk to a stranger and they say, "Oh my gosh, I'm dealing with that too." It's amazing.
Well, then it's easy to see. It is one in five. And that doesn't mean that everybody has a serious mental illness of schizophrenia, bipolar disorder, major depressive disorder. But there could be situational depressions. And how about what we used to call seasonal affective disorder?
Q: You had mentioned the Legislature. What do you think was the most significant accomplishment in this past session?
A: I'm not going to say one thing specific. I'm really proud of our crisis stabilization units.
We had a legislative day where we set up a table and had brochures and information that we put out and many, many of the legislators came by to see us. So that was helpful. And I think the conversation that people were talking about it. And that's been true, I'll say, in the last couple of sessions.
Q: With everything that actually has gone forward with the Legislature, what do you hope they would take on in 2021?
A: Whatever we can do to get us off 51st. One thing that we don't have and it's not just Nevada, we don't have what I'll call intermediate care. Somebody can get on a legal hold, that's the 72-hour hold. But how about people…when you start on a medication, it can take three to four weeks to start working. The average stay in a psychiatric hospital is around three to five days. So, when people are released, they are not stable.
So how about the people that really do need some long-term care and support? I don't mean for the rest of their lives, but that four to six months or even a little longer until someone can really get stabilized and really develop some tools to help in recovery. We don't have that. We don't have that anymore. Oh, there might be some places if you're rich and you can send your loved one to live somewhere. They're not in Nevada.
That's one thing that I've thought about over the years. And right now, my son's been in a crisis this summer and he's been in the hospital several times. Soon as he gets out, he stops taking the medication or it's not the right medication because it hasn't restored him. He has what I'll call a classic manic-depressive illness. So, he has a period of mania, which in the past used to be three months and then maybe 18 months stable. This is the worst relapse he's had since 2010. And he had been doing very, very well living independently for many years. He was even working. So a friend of his [said], "he needs to be inpatient. He needs to be there for a long time." I said, we don't have places like that anymore.
So, we need to look at that as a nation. And I don't mean building institutions and putting people back in institutions, but having a therapeutic longer term stay where people really can get stabilized and really into recovery.
And you know, in 15 percent of the cases, these are fatal illnesses. Often by suicide but also when you take medications long-term for any illness, they have side effects. And they can affect other systems in your body; kidneys, liver and then we're finding that our loved ones are dying 25 years earlier.
Q: Since Nevada's mental health care does rank so low nationally, how much of that would you blame on state funding?
A: State funding is an issue. Our Medicare reimbursement rates are low. So even if you're on Medicaid, reimbursement rates are very low. So maybe you're a doctor and you will take some Medicaid patients and you've got a practice and you've got to be financially successful to be able to stay in business so you can only take so many ...
We have medical schools. We have a good medical school at UNR and now we have the new one at UNLV. But what do you have to do when you get through with school? You have to serve a residency, right? Well, we have some residencies in Nevada, do we have enough? Probably not. So, people go out of state and they serve their residency. And what we found is people tend to stay often where they serve their residency. They often don't come back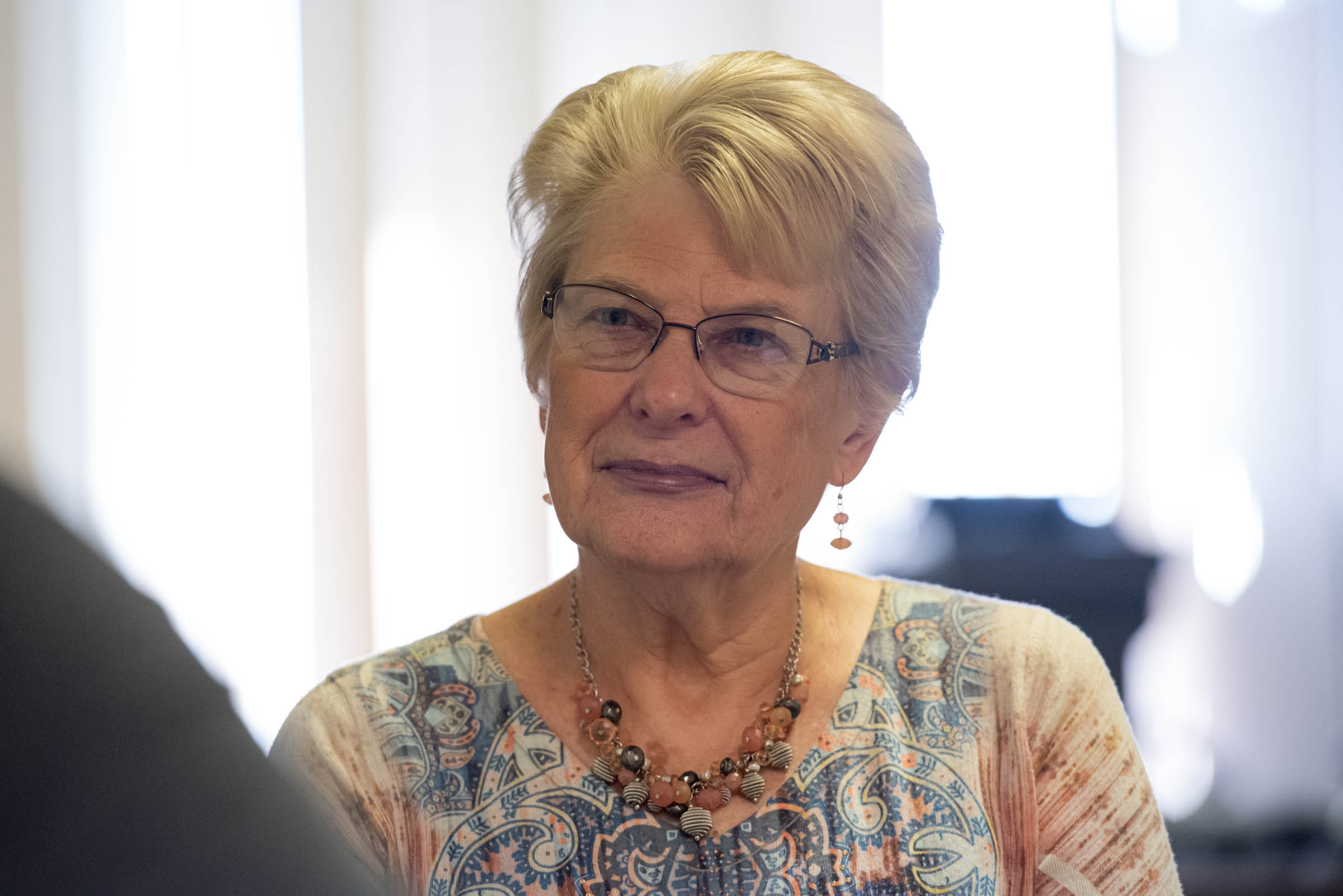 Q: There's been an effort to invest in M.O.S.T. (Mobile Outreach Safety Teams) since 2009. How do you think the initiative is going?
A: I think it's going well. Is it perfect? No. They have been able to increase their hours. I don't know if they have a midnight shift, an overnight shift. I can tell you on my own personal family, it seems the crisis came in the middle of the night. You know, when they started, it was an eight to five type thing.
Here in Washoe and in the rural areas, you have a mental health professional going with an officer. So that's our model that's used up here. And they do have more hours. They're not 24-7 yet. … they are trained in crisis intervention team training for police officers. So important.
Now in Washoe County, we're doing it to the police academy. We were training officers in the field before, but the last couple of years it's been focused on the academy... I think about week four of their four-month program.
Q: Is Nevada moving in the right direction in mental health?
A: I've got to say that the only way is up. I just was at the Truckee Meadows healthy community forum last week at the county office building. And there are a lot of people focused on behavioral health… and I think I have seen a lot of commitment.
Mayor [Hillary] Schieve has been very committed in this area, you know, and addressing homelessness. We have been looking at this because, first of all, if you don't have a stable home, how easy is it to stabilize any illness that you have? And if you're worried about where your next meal coming is coming from? I think there's a lot of people focused on this and we just need to keep working.
And I think there's a lot of people focused nationally, so everyone else is doing stuff, too. And that's one thing that makes it harder to get off 51st. We might be improving, but so is everybody else. I really do see commitment. I really see people interested.
Comment Policy (updated 4/20/2021): Please keep your comments civil. We reserve the right to delete comments or ban users who engage in personal attacks, use an excess of profanity, make verifiably false statements or are otherwise nasty. Comments that contain links must be approved by admin.