Lawmakers consider expanding voting access for those held in local jails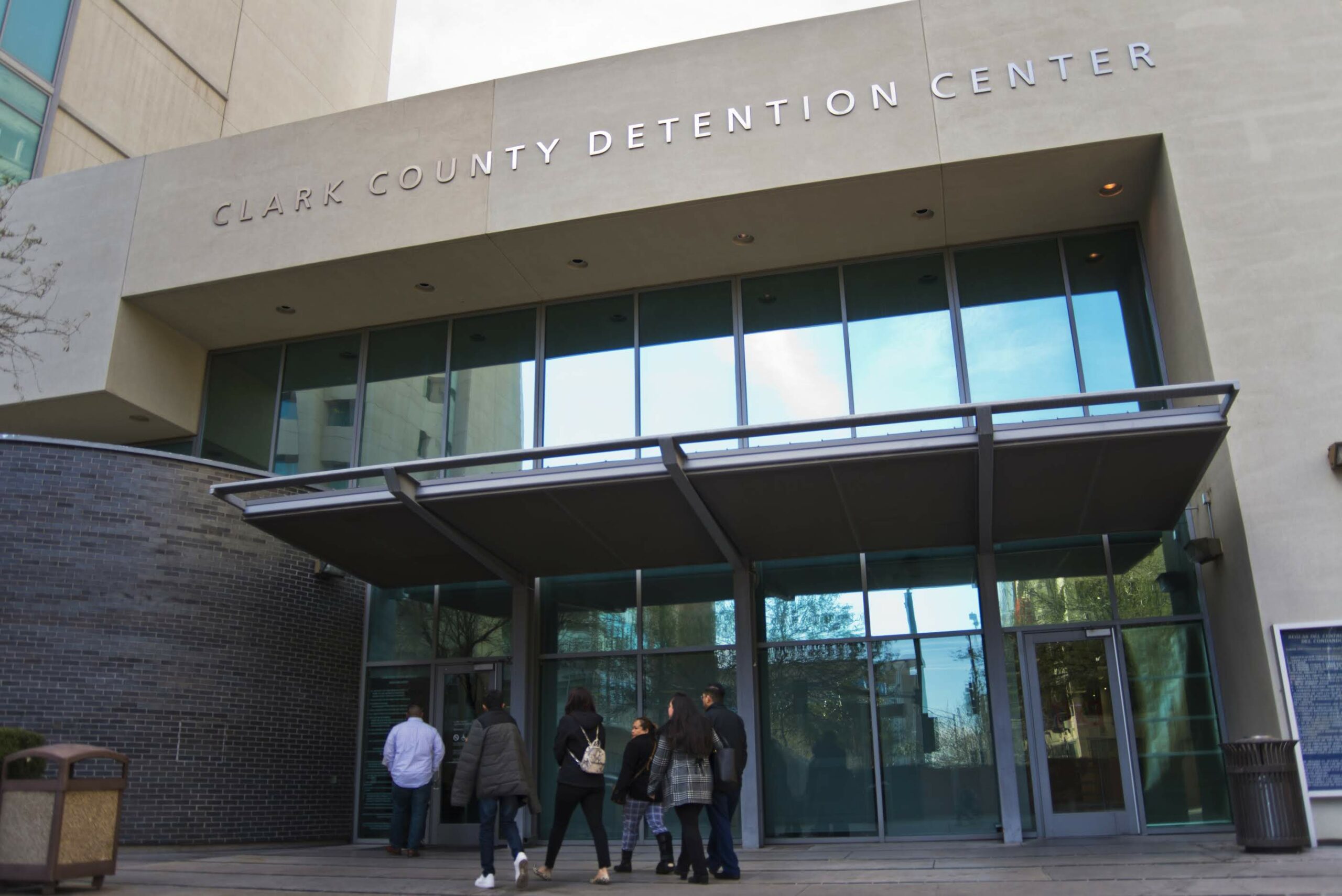 Democratic lawmakers and voting advocacy groups are supporting a bill to ensure eligible voters held in local jails as they await trial still have the ability to vote.
"These individuals still have a constitutional right to participate in the electoral process, and we need to make sure they have sufficient access," Assemblywoman Brittney Miller (D-Las Vegas), who sponsored the bill (AB286), said during a Tuesday hearing, adding that it is meant to protect the "sentiment of innocent until proven guilty."
Under an amendment presented Tuesday, the bill would allow those held in jails, a majority of whom are pretrial detainees, to vote using absentee ballots or through Nevada's Effective Absentee System for Elections (EASE) — a system that allows Nevada military members, residents living overseas and voters with disabilities to mark their ballots electronically.
The initial version of the bill aligned with another bill, SB162 from Sen. Melanie Scheible (D-Las Vegas), proposing the establishment of polling places at each county and city jail on every Election Day. The measure had come under fire from some conservative groups, including Better Nevada PAC (a group that supports Republican Gov. Joe Lombardo), that have erroneously claimed it would provide for polling locations in prisons and allow those convicted of a felony to vote.
Miller said the intention of her bill was not to make county and city jails polling locations.
State law bars those convicted of a felony who are serving time in prison from voting, though the right to vote is automatically restored upon release from prison. Those convicted of a misdemeanor who are serving time in a local jail are not stripped of their right to vote. The majority of people residing in Nevada jails are held in Clark County Detention Center, which can hold more than 4,100 people and averaged about 3,000 detainees daily in 2021, according to the detention center's annual report.
Miller explained the difference between jail and prison during the hearing, noting jails are for more temporary holds and prisons are for those incarcerated for a felony. She added that the bill does not affect qualifications for voting or registering to vote.
For those using absentee ballots at a jail, it would require they be given a "reasonable amount of privacy" to fill out their ballot. Under the amendment, use of the EASE system would be "based on the technological ability of the county or local jail." The bill would also allow for same-day voter registration for those detained in jails.
Supporters of the bill noted that voting was already taking place in some jails — including Clark County Detention Center, where Mass Liberation Project Nevada has helped detained voters request and obtain absentee ballots since 2018 — and the measure is intended to codify that practice.
Alongside representatives of voter advocacy groups, the bill also received support from the Las Vegas Metropolitan Police Department, Democratic Secretary of State Cisco Aguilar and the Nevada State AFL-CIO.
Other states have made a similar push to provide for voting in jails. That includes Cook County Jail in Illinois, where more than 2,000 people cast ballots during the 2020 general election.
Updated 4/5/2023 at 8:20 a.m.: This story was updated to clarify support from Secretary of State Cisco Aguilar.