Freshman Orientation: State Senator Yvanna Cancela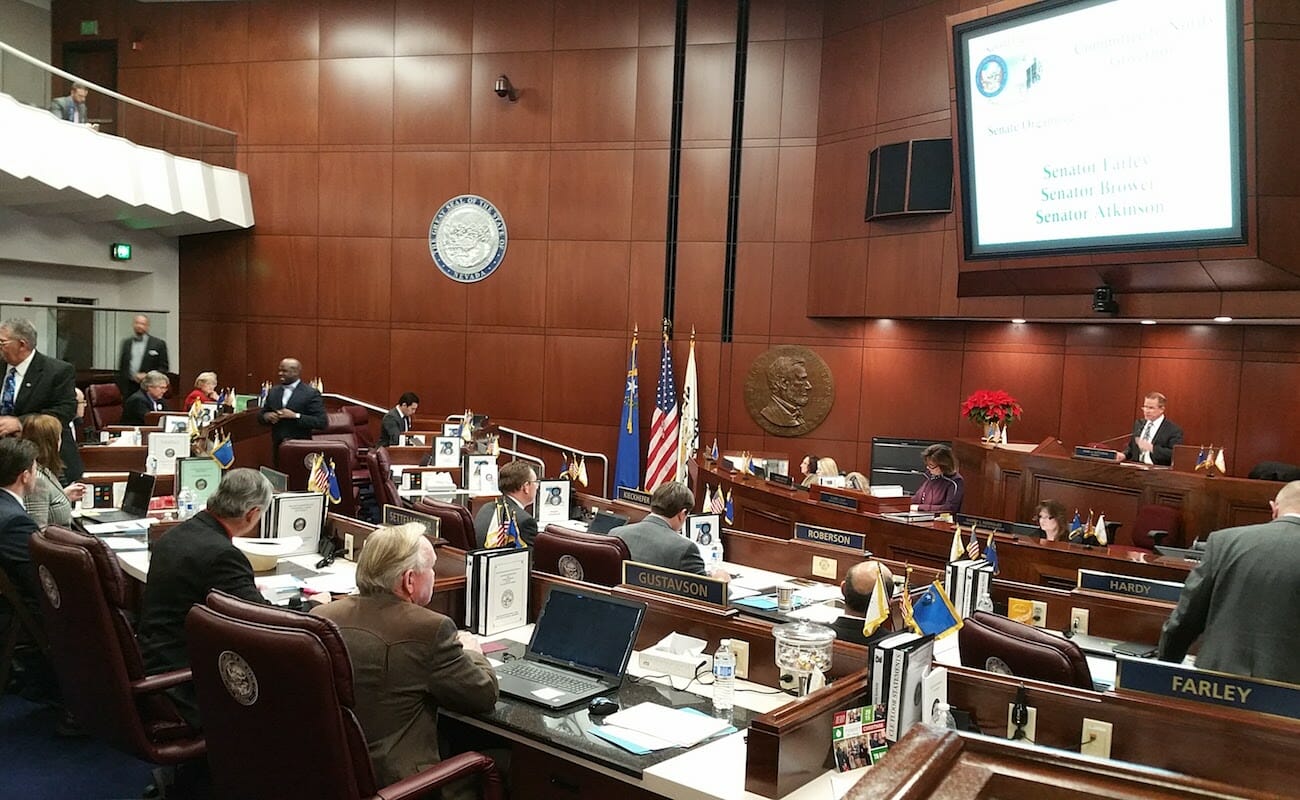 Freshman Democrat, appointed to fill Senate District 10 after former state Sen. Ruben Kihuen was elected to Congress.

Former political director at the Culinary Union 226, currently executive director of nonprofit Immigrant Workers Citizenship Project.

Represents the heart of Las Vegas, including most of the Strip and McCarran Airport.

Appointed unanimously by the Clark County Commission in December 2016. First Latina in the Nevada state Senate.

Has not filed any campaign finance reports yet.

Chairing the Natural Resources committee and serving on

Commerce, Labor and Energy in the 2017 session.
FAMILY AND EDUCATION:
Cancela, the child of Cuban immigrants, was born in Phoenix, Arizona in 1987 and grew up in the Miami area. She attended Northwestern University and graduated with a degree in Communications Studies, then moved to Las Vegas in 2010 to work as an organizer for Nevada Sen. Harry Reid's re-election campaign. Hired that November by the powerful Culinary Worker's Union as a political director, Cancela spent six years leading the union's political operations and three sessions lobbying the state Legislature. She left her position with the union in November 2016.
"I'm an organizer at heart," she said. " I believe in increasing access to the Legislature and want to do my best to make sure the public has a voice in the decision-making process. I plan on using social media, phone calls, and door-knocking to hear from my constituents throughout session."
ON NEVADA AND THE ISSUES:
What about Nevada are you most proud of? What about Nevada embarrasses you most?
As someone who is not a native, I am proud to call Nevada my home. We are a state of hard-working people who have pioneered decades of making our state a great place to live and work. I truly believe Nevada is one of the few places in the country where a big dream and good work ethic can make for success.

That's not to say there isn't room for improvement. Of course, there is. We need our education system to catch up with the population growth of the last fifty years. We need to secure a health care system that ensures more people get the care they need. We need to get creative in how we manage and protect our natural resources. To deny Nevada is behind in the investment needed to meet its potential would be a mistake. I believe we can criticize and agree on areas for growth and change without ignoring everything that makes Nevada a beautiful and incredible place.
Please list your top three priorities for the 2017 Legislative Session and explain. (Feel free to reference specific BDRs or group BDRs together by general policy area.)
As a first session legislator from a diverse and working-class district, my priorities align with my constituents.

I'm working on legislation that protects immigrants from unnecessary and egregious deportation measures. No individual should have to live in fear when they're just working hard to provide for their families. Similarly, our law enforcement shouldn't be over-burdened with federal mandates that ultimately drain resources and prevent them from doing their work.

Senator (Joyce) Woodhouse and I are working on a bill that would potentially eliminate what has come to be called the "pink tax" or the sales tax on feminine hygiene products.

The majority of my BDRs are related to health care. I'm interested in looking at ways to secure more transparency in cost and increasing the quality of care.
Under what circumstances should Nevada raise taxes? Would you support a tax increase this session?
Taxes should be increased when the need to do so is well-documented and debated. I think the 2015 legislative session was a prime example of this. I'd welcome a discussion about broadening the tax base and increasing funding for education.
What programs/parts of the state would be best to cut? What programs/areas need more funding in 2017?
Having been appointed to the Legislature a little over a month ago, I don't know enough about our state's programs to answer this. I'm looking forward to budget hearings, learning more, and making informed votes.
Nearly all legislators list diversifying Nevada's economy and creating new, permanent jobs for Nevadans among their highest priorities. What specifically do you personally plan to do to help accomplish that?
In my opinion, new jobs are valuable if they're good jobs. I want to work on making sure discussions about the economy are focused on building and sustaining our middle class. Attracting new industries should not happen at the expense of the standard of living many have fought for decades to protect. Our economy will continue to grow and change and people at all levels of the workforce should have the opportunity to grow with it.
What should be Nevada's next move on solar policy?
Solar policy will be one of the most debated and discussed areas of law this session. We will undoubtedly hear from supporters of several different proposals. I'm interested in making sure consumers are protected from bad actors that may take advantage of lax regulations. I'm interested in making sure regulations protect jobs and set high standards for future markets. I'm hopeful these issues and more will be discussed in depth during session.

In September, the Nevada Supreme Court blocked funding for the state's school choice program. What legislative changes do you think should be made to the program this session?
Any program that diverts funding from our public schools is problematic in my book.
Should Nevada change its minimum wage? If yes, at what level should it be set?
At least $15
Are there any particular issues on which you see yourself working across party lines? If so, which ones? If not, why not?
I'm hopeful that I can work across party lines on good health care policy. When Nevadans aren't able to see a doctor, or when they're surprised by a bill that could bankrupt them, partisan politics shouldn't get in the way of a solution.
This interview has been edited and condensed for clarity and length.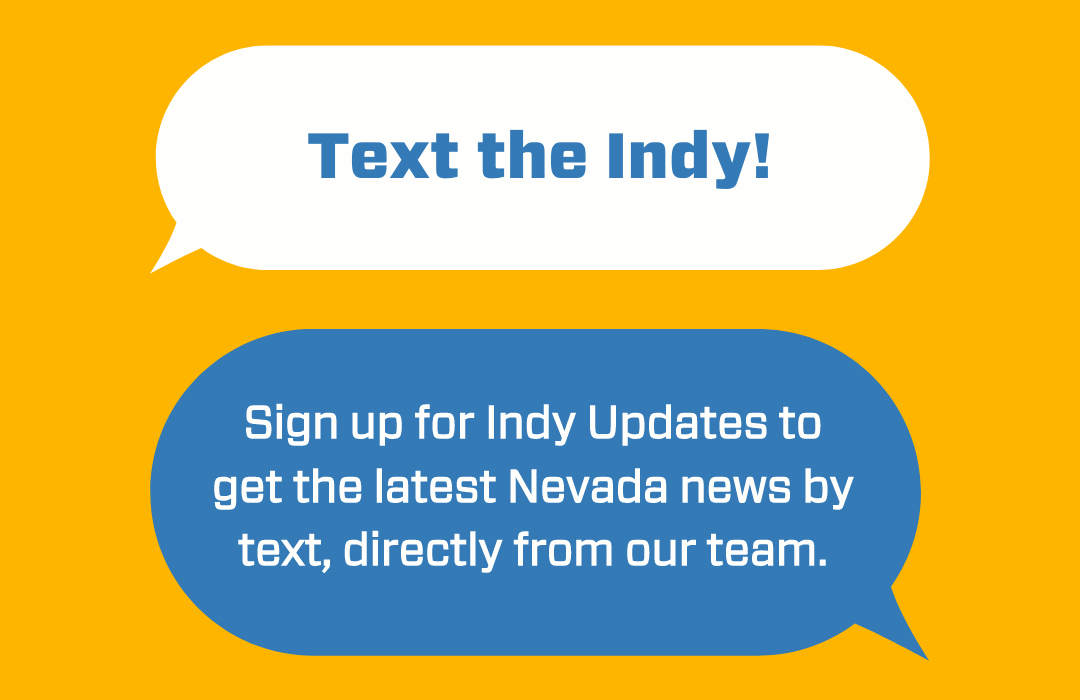 Featured Videos
Comment Policy (updated 4/20/2021): Please keep your comments civil. We reserve the right to delete comments or ban users who engage in personal attacks, use an excess of profanity, make verifiably false statements or are otherwise nasty. Comments that contain links must be approved by admin.