Lawmakers push bill requiring school districts to offer distance learning plans, identify technology needs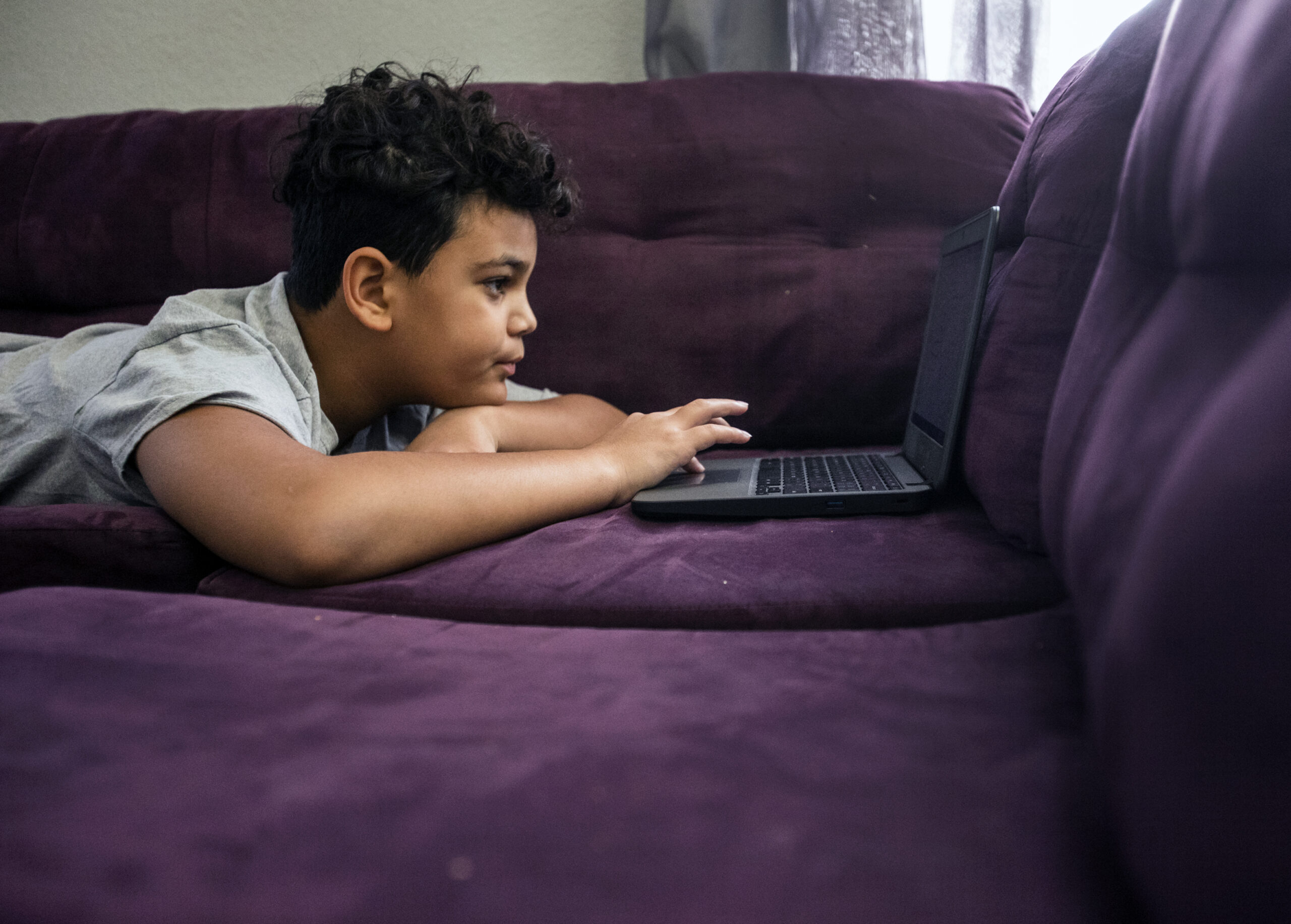 For many parents over the past year, the experience of watching their children sit through hours and hours of online distance learning hasn't been the most pleasant experience.
But even as school districts across the state and country begin rolling out more in-person instruction, Nevada education officials say that lessons learned from the COVID-related school closures can translate into an improved education system for the state.
That's the impetus behind SB215, a bill sponsored by Sen. Mo Denis (D-Las Vegas) that would require schools to develop formal plans for distance education, while also identifying solutions for teachers and students who don't have access to the necessary technology for distance learning.
"We need to ensure that Nevada's laws create the flexibility needed to ensure student success no matter where their classrooms or their style of learning," Denis said during a Tuesday virtual press conference on the bill.
The bill itself is the product of several recommendations made by the "Blue Ribbon Commission for a Globally Prepared Nevada," a group of lawmakers, education experts, teachers and parents that was convened by state Superintendent Jhone Ebert last year to focus on issues of competency-based education, distance learning and instructional time.
Ebert said during the press conference that the recommendations initially focused on ways to add "updates and flexibility" in state law to reflect the ways that school districts adapted to the COVID-19 pandemic. But she said as the work progressed, "we moved toward a more visionary goal of future-proofing Nevada's education system."
"We know that the academic recovery, reclaiming our education system during COVID-19, is one that we need to take on without looking back but driving everything forward," she said.
As written, SB215 would require school districts (including charter schools) to develop a plan for distance education, present the plan to members of the public at a meeting and provide a copy of the plan to the "school community," including parents and employees of the school district.
It would also require each school district to identify students, teachers and other school employees on or before Oct. 1 of every year who do not have access to "technology necessary to participate in a program of distance education," such a computer or Internet access.
The bill would then require those school districts to develop a plan to make technology available to those students or school employees, including estimated cost. It would have to be finished before Dec. 31 and posted publicly on the district's website.
Denis acknowledged that "some of the pieces" of the bill would cost money to implement, but said the bill did not have a direct funding mechanism — noting that the bill sets up a "framework" but doesn't explicitly require districts to actually make the purchases needed to close the technology gap.
Ebert added that many of the potential costs associated with the bill could be addressed through expected funds coming into the state through the late December and March federal stimulus and COVID recovery bills.
Students enrolled in a distance education program who demonstrate "sufficient progress" toward completion of the program would also be eligible to complete their program in a shorter period of time than normal — a nod to competency-based education, where students progress on their own pace as opposed to a more regimented system.
The bill would also remove restrictions on the ability of school districts to set up alternative schedules for instruction, specifically taking out sections of state law limiting those programs to rural areas of populous counties, or requiring the state superintendent to determine issues with overcrowding before approving an alternative schedule.
Denis said he anticipates the bill will come up for a hearing sometime in the next two weeks, and he said that lawmakers this session have an opportunity to use the lessons learned from the COVID-19 pandemic to improve the state's education framework.
The push to expand or create permanent distance learning programs isn't a surprise. School district leaders, including Clark County Superintendent Jesus Jara, have indicated a desire to make distance learning a more robust fixture in their districts given what educators learned over the last year. While some students massively struggled with online learning, others thrived — heightening calls for it to be another choice for families.
"We're at a moment in time where everything has come together to allow us to now move forward in education to really work on innovative ways in doing things a different way than we've done in the past, to help our kids learn even better," he said.
Jackie Valley contributed to this report.
Comment Policy (updated 4/20/2021): Please keep your comments civil. We reserve the right to delete comments or ban users who engage in personal attacks, use an excess of profanity, make verifiably false statements or are otherwise nasty. Comments that contain links must be approved by admin.