Lombardo, bucking party, signs insurance coverage for gender-affirming care bill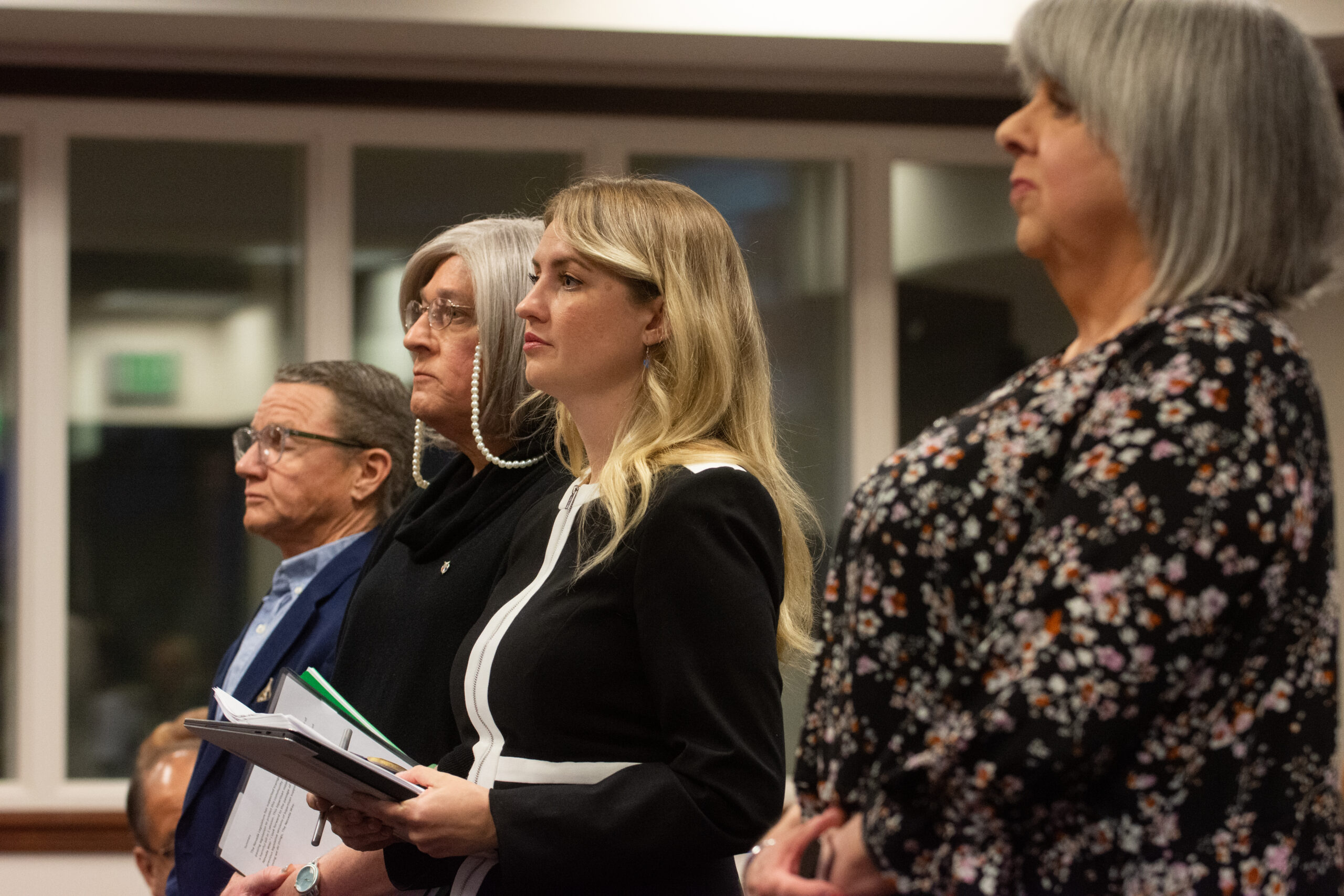 Republican Gov. Joe Lombardo has signed a bill requiring health insurers cover gender-affirming care for transgender minors and adults, bucking expectations as other GOP-led states across the country advance anti-LGBTQ legislation.
The bill Lombardo signed into law Monday, SB163, mandates health insurers including Medicaid cover all medically necessary gender-affirming treatments and eliminate exclusions that have historically been used to avoid paying for treatments classified as "cosmetic." The bill had passed on party-line votes out of the Legislature, with Republicans opposed.
"I think it's a powerful symbol, actually, to have a Republican governor sign a bill like that," Sen. Dallas Harris (D-Las Vegas), one of the co-sponsors of the bill, told The Nevada Independent Monday night. "I'm thrilled."
A spokesperson for the governor did not immediately respond to a text message or email requesting comment about his decision to sign the bill.
Advocates for the legislation say the law will ensure transgender adults' and minors' access to health care by requiring insurance to cover medically necessary health care treatments. Nevada law defines "medically necessary" as "health care services or products that a prudent provider of health care would provide a patient to prevent, diagnose or treat an illness, injury or disease, or any symptoms thereof that are necessary."
Several studies have found that gender-affirming care leads to lower risk of depression and suicidality in transgender adults and even more so among transgender youth. Other studies also confirm that LGBTQ youth and adults are far more likely to experience depression, suicidality and other adverse mental health outcomes than cisgender youth and adults. Cisgender refers to people whose gender identity corresponds with the sex registered to them at birth.
"This bill goes a long ways toward clarifying access to medically necessary treatments for transgender people," said transgender rights advocate Brooke Maylath in a phone call Tuesday.
Sigal Chattah, the state's Republican National Committeewoman and candidate for attorney general in 2022, criticized Lombardo's signing of the bill in a series of messages posted on Twitter, including calling him a "laughingstock." The Nevada Republican Party also opposed the bill ahead of its first hearing in the Legislature.
Asked by KRNV about his decision to sign the bill, Lombardo said Tuesday, "I implore people to read the bill … It's not as draconian or detrimental or immoral as people are portraying it to be."
Sen. Melanie Scheible (D-Las Vegas), the bill's sponsor, said in a statement to The Nevada Independent that SB163 is especially important because it comes as other legislatures are passing bills restricting access to gender-affirming services. In 2023, at least 18 Republican-led states have signed such bills into law.
"At a time when states across the country are passing Draconian laws to restrict trans and nonbinary people's rights to exist, Nevada is doing the opposite," Scheible said. "Home can mean Nevada for people of all genders as a direct result of the hard work of transgender and civil rights organizers."
SB163 is one of three major bills introduced during the 82nd legislative session aimed at increasing protections for LGBTQ residents. Lombardo already signed one, SB153, which requires the Nevada Department of Corrections to adopt standards for the protection of transgender, gender nonconforming and nonbinary inmates.
Lombardo vetoed the third LGBTQ protection bill, SB302. It would have protected health care providers giving gender-affirming care from losing their medical license and prohibited the state's executive branch from helping another state investigate a Nevada provider for offering gender-affirming care.
In his veto message, Lombardo cited concerns over providing gender-affirming care to minors. Supporters said SB302 would not remove existing parental consent laws and would not change the law surrounding minors consenting to medical treatment — meaning minors would still need parental consent for treatment. They emphasized that without the protections proposed under SB302, providers could leave Nevada leading to decreased access to gender-affirming care and potentially exacerbating the state's provider shortage.
Though SB163 was successful in 2023, a similar measure faced a rockier path during the 2021 session. Scheible brought forward a bill during that session to ensure access to insurance for gender-affirming care, but it was never voted on.
"One of the things about the 'Nevada Way' is being particularly persistent when it comes to things that are difficult and hard and meaningful," Harris said. "It often takes multiple sessions to get it done."
The American Psychiatric Association reports that while 2.3 percent of heterosexual, cisgender adults contemplate suicide, 4.4 percent of gay or lesbian adults and 30.8 percent of transgender adults experience suicidal thoughts.
These rates are higher among transgender youth. A 2022 survey found that 45 percent of LGBTQ youth considered suicide and one in five transgender and nonbinary youth attempted suicide.
Gender incongruence refers to a condition in which an individual experiences a mismatch between gender identity and physical sex characteristics. Medical providers describe gender dysphoria as a condition in which an individual experiences discomfort or distress because of a mismatch between gender identity and assigned gender at birth.
During the bill's first hearing, nurse practitioner Rob Phoenix and the owner of Las Vegas-based Huntridge Family Clinic, the largest provider of LGBTQ-affirming care in Nevada, said gender-affirming care is essential.
"This is a medical condition that someone is born with and we need to help them match inside and outside. And that's why this is important," Phoenix said in an interview with The Nevada Independent ahead of the hearing. "I look at this from a harm reduction perspective. So we're trying to improve healthy behaviors."

This story was updated on Tuesday, June 13, 2023, at 2:53 p.m. to include a statement Lombardo gave to KRNV.
The Nevada Independent is raising $200,000 by Dec. 31 to support coverage of the 2024 election.
Tax-deductible donations from readers like you fund this critical work.
If you give today,your donation will be matched dollar-for-dollar.
Give + Get Matched
Featured Videos