Minimum wage hike, cage-free chicken rules, short-term rental law take effect July 1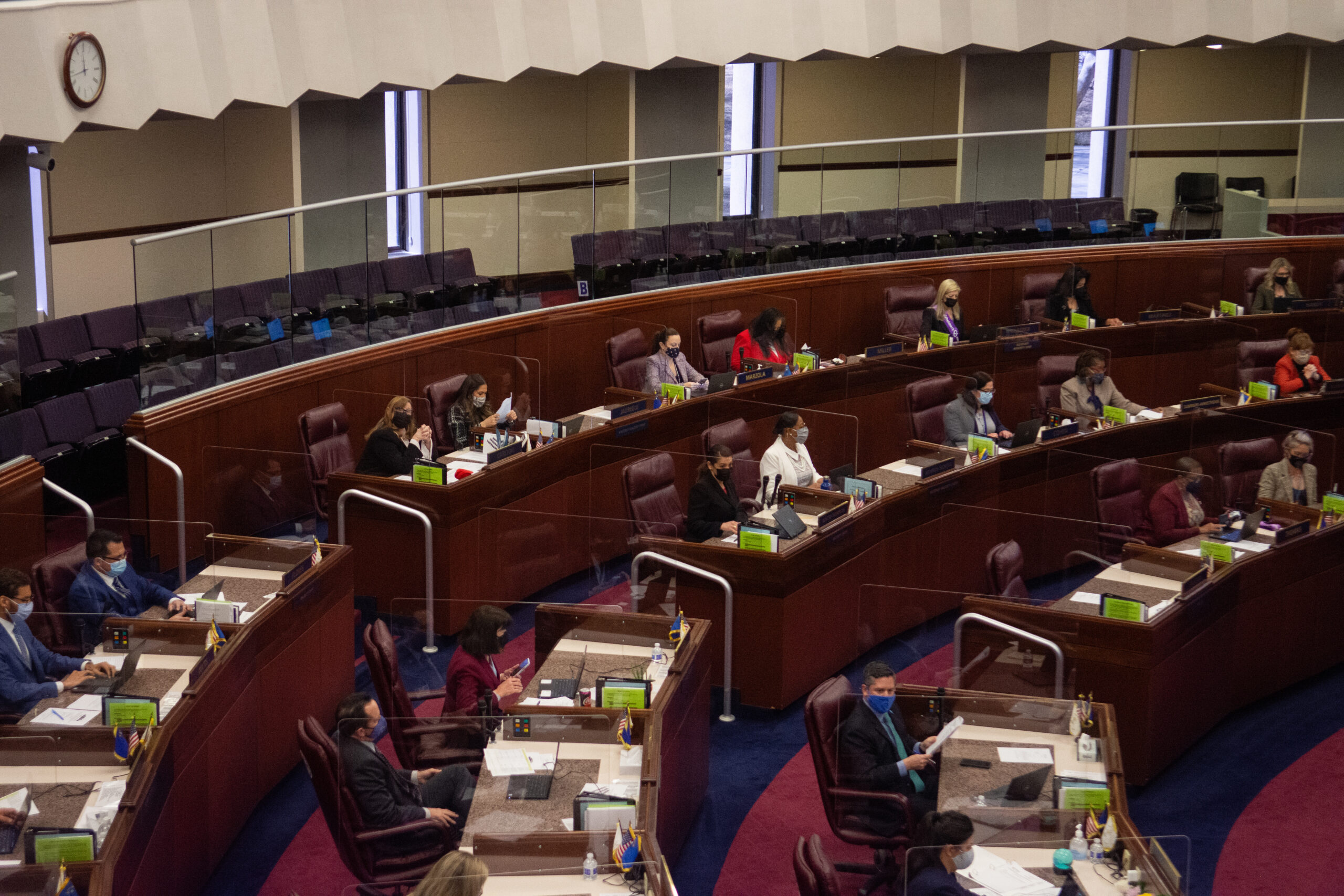 More than 400 bills passed during the 2021 Legislative session, but not all become enforceable at the same time, with 19 of those laws coming into effect on July 1, from changes to K-12 education to updated guidelines for cage-free chickens.
There are also six bills passed during the 2021 session that will go into effect on Jan. 1, 2023, just before lawmakers gather once again in Carson City.
In the meantime, here's a look at some of Nevada's newest laws.
AB456 (2019): Minimum wage increases to $10.50 an hour
As it has each year since 2019, the minimum wage in Nevada will be going up 75 cents at the start of the month to $10.50 an hour for workers who are not offered qualifying health insurance, and to $9.50 an hour for those who are offered health benefits.
The minimum wage will increase for two more years until it reaches $12 an hour for those not offered insurance, and $11 for those who are. The regular increases were codified in 2019 legislation that created the gradual minimum wage increases through 2024.
The federal minimum wage is $7.25 an hour.
AB376: Creates the 'Keep Nevada Working' Task Force
AB376, also called the "Keep Nevada Working Act,'' creates a task force consisting of the lieutenant governor and eight appointed members from immigrant advocacy groups, business and labor organizations, faith-based and nonprofit organizations, and immigration and criminal justice advocacy groups.
The task force aims to foster trust between immigrant communities, the state and local law enforcement agencies. It can also develop strategies with private-sector businesses, labor organizations and immigrant advocacy groups to support current and future industries, conduct research on methods to strengthen career pathways for immigrants, and recommend approaches to improve retention of immigrant business owners.
The bill also requires the attorney general's office to publish "model policies" that provide recommendations to limit immigration enforcement at schools, health care facilities, court houses and other government agencies. It requires local law enforcement agencies to either adopt the policies, or notify the attorney general's office if they do not adopt the policies.
AB261: Teaching students the history of underrepresented groups
Ahead of the start of the new school year, a new law will take effect that requires the school boards in each district to ensure K-12 instruction includes the history and contributions made to science, the arts and humanities by underrepresented groups.
The bill outlines that material should include Native Americans, people in the LGBT+ community, people with disabilities, people from various racial and ethnic backgrounds, immigrants and refugees, and people of various religious backgrounds, among others.
The content should be age-appropriate, the bill states. The board of trustees of a school district can also choose to include any other underrepresented group they deem appropriate.
AB177: Prescription information in different languages
Nevada law will now require pharmacies offer directions on prescription bottles in several languages — at a patient's request.
The State Board of Pharmacy will hold a public hearing on July 14 for community input on the languages it is suggesting be required — Spanish, Tagalog, Chinese (traditional and simplified), Amharic, Somali, Vietnamese and Korean.
The board will then review the state's demographic trends and projections and determine whether the languages suggested should be applied or updated. The regulation can be adopted within 120 days, according to the board.
Pharmacies are also required to post a notice of the patient's right to request information in a language other than English and list out the languages available.
SB102: Starting school age
Ahead of the new school year starting, Nevada law requiring children be a certain age by Sept. 30 to be admitted into kindergarten is being changed to the first day of school.
Now, children should be 5 years old by the first day of school to be admitted. The same applies for first and second grade, where children must turn 6 and 7 years old, respectively, on or by the first day of school.
AB363: Short-term rental regulations
This bill set some parameters for short-term rentals such as AirBnB, and gave the green light for Clark County and several municipalities to create their own policies.
The bill requires counties set the maximum occupancy at 16 people per residential unit, requires there be at least 660 feet between transient lodging units, and requires 2,500 feet between short-term rental units and a resort hotel. County ordinances must prohibit parties, weddings, events or other large gatherings.
Counties can establish the amount of the annual fees and the maximum number of rentals a person may hold (without exceeding five per state business license). But county commissioners cannot completely prohibit short-term rentals.
Clark County commissioners approved an ordinance this week with requirements, a license application process and expectations for managing the short-term rentals. The ordinance calls for at least 1,000 feet between lodging units, an occupancy limit of two people per bedroom and no more than 10 people per unit. It also specifies that no more than 1 percent of housing in the county can operate as short-term rentals.
AB399: Cage-free eggs
Nevada now prohibits large farm owners or operators from confining egg-laying hens in enclosures smaller than 1 square foot and suggests implementing a "cage-free housing system."
By 2024, additional provisions of the bill will take effect, and a cage-free housing system will be a requirement, not just a suggestion.
A cage-free housing system is an enclosure where egg-laying hens are unrestricted and free to roam, which aims to provide hens with enrichment and allow them to exhibit natural behaviors.
The bill requirements do not apply to farmers with fewer than 3,000 hens. It also does not apply when confining the hen during an examination, testing or treatment, transportation, breeding or during state and county fair exhibitions.
The Nevada Independent is raising $200,000 by Dec. 31 to support coverage of the 2024 election.
Tax-deductible donations from readers like you fund this critical work.
If you give today,your donation will be matched dollar-for-dollar.
Give + Get Matched
Featured Videos