Nevada could set path for near zero emissions, significant carbon reduction under proposed bill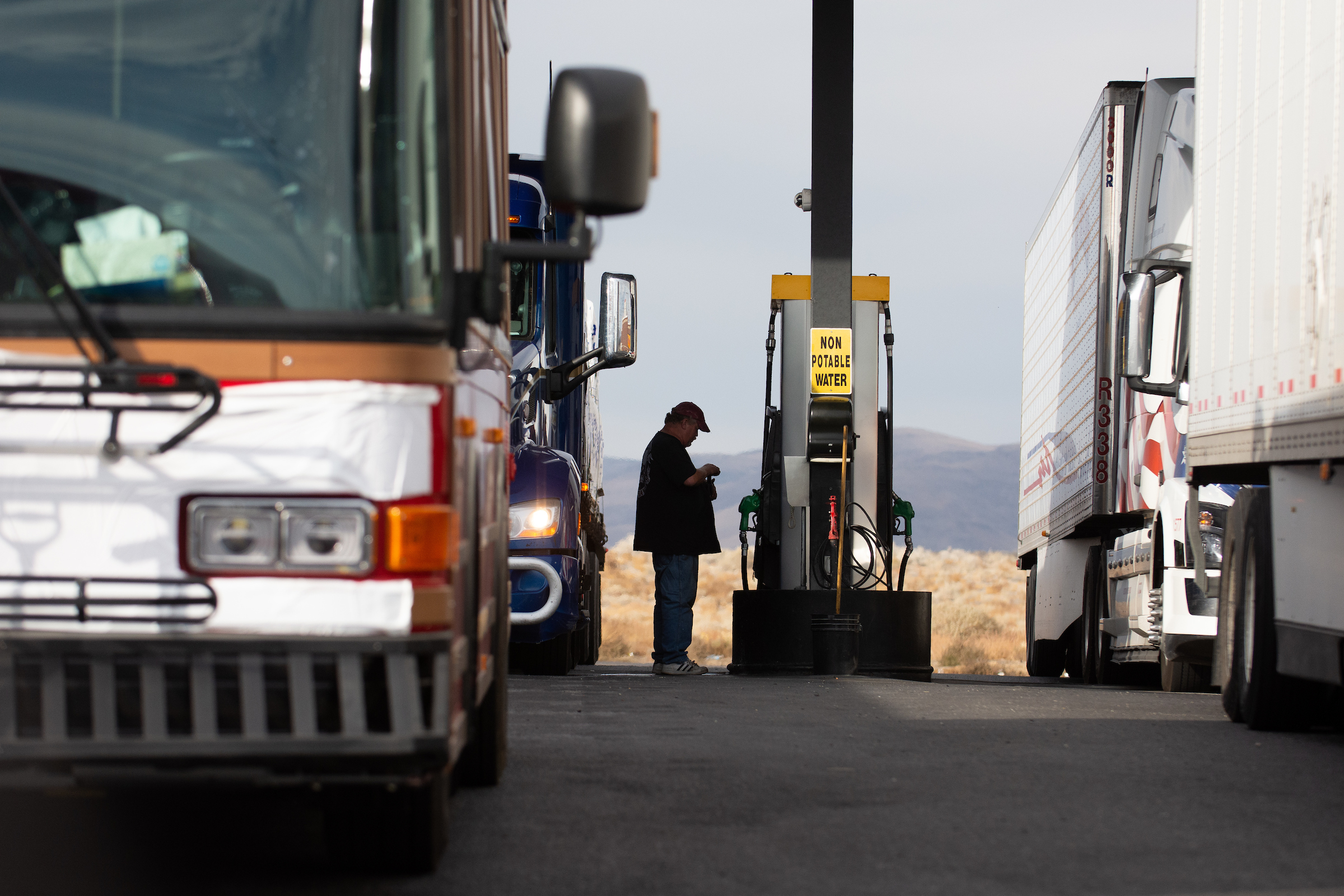 Democratic Sen. Chris Brooks has introduced a bill that would lay out a pathway for Nevada to significantly reduce its carbon footprint, with a goal of near-zero greenhouse gas emissions by 2050.
Introduced Tuesday as SB254, Brooks's bill would require the state's Department of Conservation and Natural Resources to more frequently issue reports on the state's total greenhouse emissions, as well as identify policies and possible regulations that would help lower greenhouse gas emissions in the state.
It's the latest salvo by Democratic lawmakers to combat the effects of man-made climate change by introducing and pushing for legislation aimed at upping renewable energy production, including an in-the-works measure to raise the state's Renewable Portfolio Standard to at least 50 percent by 2030.
The measure is likely to line up Nevada with at least some of the standards set forth in the international 2015 Paris Climate Agreement, the multinational accord aimed at cutting carbon emissions to avoid rising global average temperatures. President Donald Trump pledged to leave the agreement in 2017, but the accord's rules mark the first possible withdrawal date the day after the 2020 presidential election.
During his gubernatorial campaign, Gov. Steve Sisolak's campaign said he would "sign a pledge to keep Nevada on track to meet" standards laid out in the international agreement. Sisolak has not addressed the issue publicly since taking office in January.
Brooks's bill requires the state to issue a statewide emissions report yearly, as opposed to the current requirement that it be published every four years. It also requires the report to identify ways to reduce emissions and to track the state's progress on emission reductions compared to 2005, the highest year on record for emissions in Nevada.
It also requires the report to make a "qualitative assessment" as to whether the emission-reduction policies identified by the state support a long-term goal of zero or near zero greenhouse gas emissions by 2050. The bill requires the department to work with the Public Utilities Commission, Office of Energy, Department of Transportation and state DMV.
The division's last report, released in 2016 and detailing 2013 emission levels, projected statewide greenhouse gas emissions to remain "relatively flat" through 2030 with a "very slow but constant" increase in emissions due to population and economic growth.
In 2013, Nevada's emissions were estimated at a little more than 44 million metric tons of carbon dioxide equivalent (the standard measurement for greenhouse gas emissions testing). State emissions peaked in 2005 at 60.3 metric tons of emissions, but declined because of the retirement of the coal-firing Mohave generating plant and the economic recession, which caused business activity and transportation (including air travel) to decrease.
Nevada's emissions only make up a small percentage of total U.S. emissions — about 0.65 percent, while the state accounts for about 0.88 percent of the national population. Cut another way, the nationwide average is 21.5 metric tons of carbon dioxide equivalents per person, while Nevadans average 15.7 metric tons per person.
The Nevada Independent is raising $200,000 by Dec. 31 to support coverage of the 2024 election.
Tax-deductible donations from readers like you fund this critical work.
If you give today,your donation will be matched dollar-for-dollar.
Give + Get Matched
Featured Videos