Nevada to ramp up contact tracing efforts and hire 250 people to track COVID-19 outbreaks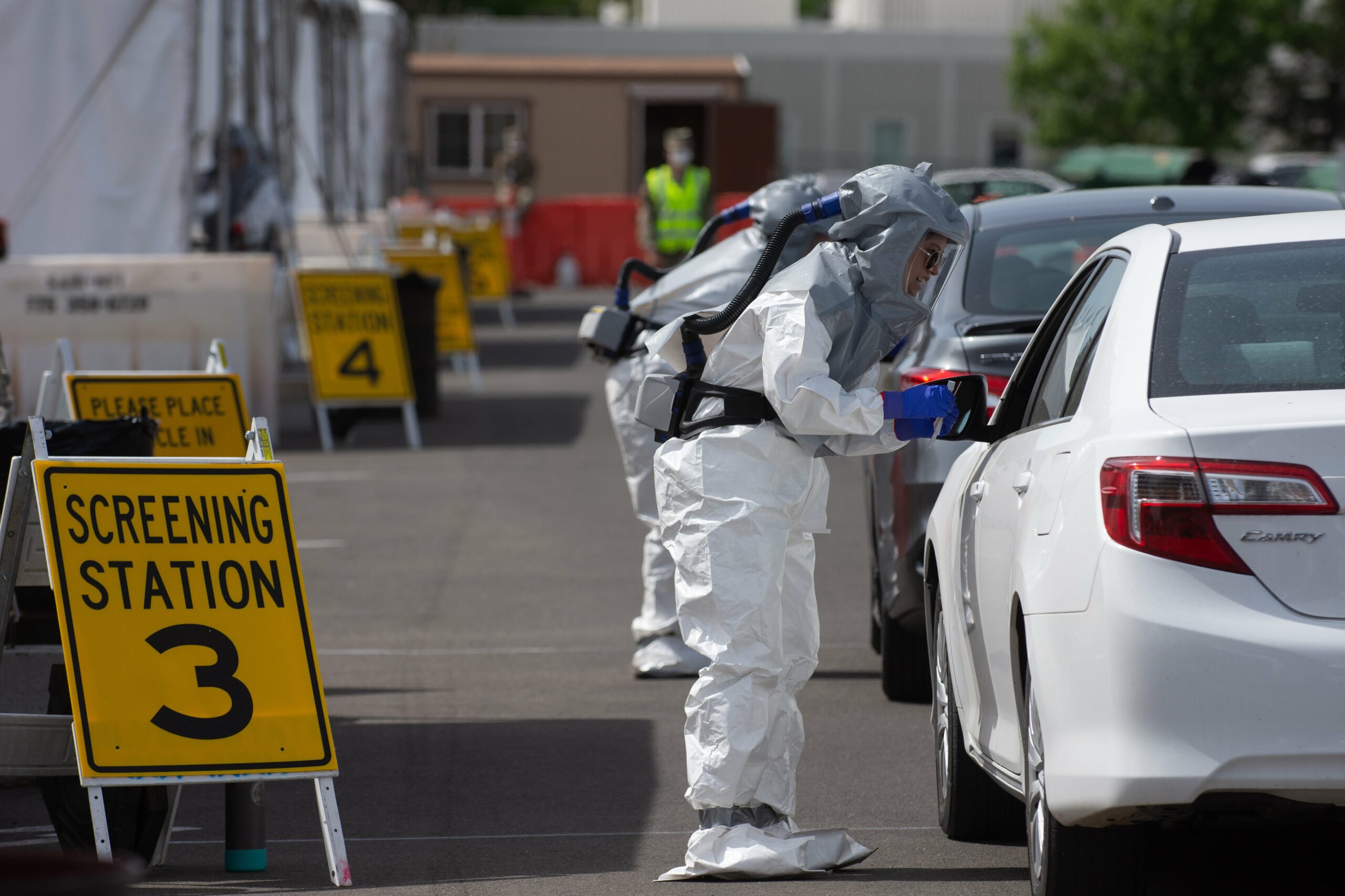 Nevada is preparing to significantly ramp up its COVID-19 contact tracing efforts, including hiring 250 workers, after state lawmakers approved accepting millions in federal funds dedicated to COVID-19 response.
Members of the Interim Finance Committee — a group of lawmakers that oversees spending and grants between legislative sessions — met on Monday to officially approve more than $118.5 million dollars in federal grants to help fund the response to COVID-19, including a sizable $96 million for contact tracing and expanded laboratory testing.
In a news release sent after the vote, Gov. Steve Sisolak announced the formation of a statewide COVID-19 community testing and outbreak management strategy funded through the federal grant dollars. The state will also hire 250 workers and contract with two vendors — Deloitte and Salesforce — which will work to "modernize and streamline case investigation and contact tracing with increased staffing to quickly identify and notify individuals who may have been close contacts to a person with COVID-19."
"This plan marks a major milestone for the State of Nevada, formalizing and expanding our existing efforts to battle COVID-19 as we embrace our new normal," Sisolak said in a statement.
Contact tracing generally refers to a process undertaken by health officials to isolate an individual diagnosed with COVID-19, and follow up with any individuals they have recently interacted with to warn them of potential exposure. A tally by NPR found states and Washington D.C. plan to hire more than 66,000 workers nationwide to help with contact tracing efforts.
The funds for the state's contact tracing program come from the federal Coronavirus Aid, Relief, and Economic Security Act (CARES Act), as well as grants from the federal Center for Disease Control and Prevention and the Federal Emergency Management Agency. In addition to contact tracing efforts, they'll help support local and tribal communities pay for sample collection kits, Personal Protective Equipment (PPE), and increasing resources for antibody collection.
The governor also announced approval of a standing order allowing any medical provider or trained personnel at a COVID-19 testing unit to collect test samples, which will "assist with streamlining the administrative aspects of Gov. Sisolak's comprehensive community-based testing strategy."
Sisolak also appointed Nevada State Public Health Laboratory Director Dr. Mark Pandori as the state's Chief of Testing, where he will "help direct and coordinate Nevada's immediate and long-term testing strategy."
Sisolak previously touted a much-expanded contact tracing effort as a requisite step as the state moves into a "Phase 2" of business and societal reopenings, which began last week. Nevada's casino industry is set to finally reopen for the first time in several months on Thursday, June 4.
Caleb Cage, the newly appointed COVID-19 Response Director, told legislators during the meeting that the expected influx of out-of-state or international travelers to casino resorts after June 4 highlighted the need to expand contact tracing.
"And as we continue to attract people back to our state and get our economy going again, this contact tracing is going to be absolutely essential," he said during the meeting.
But some Republicans balked at the size of the federal grant and questioned how useful it would be given the declining numbers of COVID-19 cases and deaths.
"It seems to me that this is an incredibly large amount of funds for a sole purpose that has gone differently than we've ever used in the past," Republican Assemblywoman Robin Titus said.
Department of Health and Human Services Administrator Julia Peek said the funds would not only help with immediate response to the pandemic, but also help fund much-needed technological upgrades in the state's public health system. She said the system overload caused by the sheer number of tests was leading to situations like National Guard members faxing in test results to applicable jurisdictions, highlighting the need for better technology.
Ultimately, only two Republicans — Assembly members Al Kramer and Jim Wheeler — voted against accepting the federal grant funds.
Other federal grants related to COVID-19 approved by the committee on Monday include:
$4.6 million in federal Department of Education funds to provide charter schools with emergency relief.
$450,000 in federal Aging and Disability Resources Centers funds to support "outreach and public education, person-centered counseling and streamlined eligibility  determinations to best fit individual needs during the COVID-19 pandemic."
$8.8 million across three categories of federal subgrants to support services for the elderly, including supportive services, nutrition and family caregivers.
$8.1 million in funds to help make supplemental payments to low-income households to assist with increased home energy use during the pandemic.
$606,000 in two grants to child and family services in Southern and Northern Nevada, which includes "crisis intervention services, mental and substance use disorder treatment and other related recovery supports for children impacted by the COVID-19 pandemic."
The Nevada Independent is raising $200,000 by Dec. 31 to support coverage of the 2024 election.
Tax-deductible donations from readers like you fund this critical work.
If you give today,your donation will be matched dollar-for-dollar.
Give + Get Matched
Featured Videos