Nevada's new motorcycle safety law driven by UNLV med school student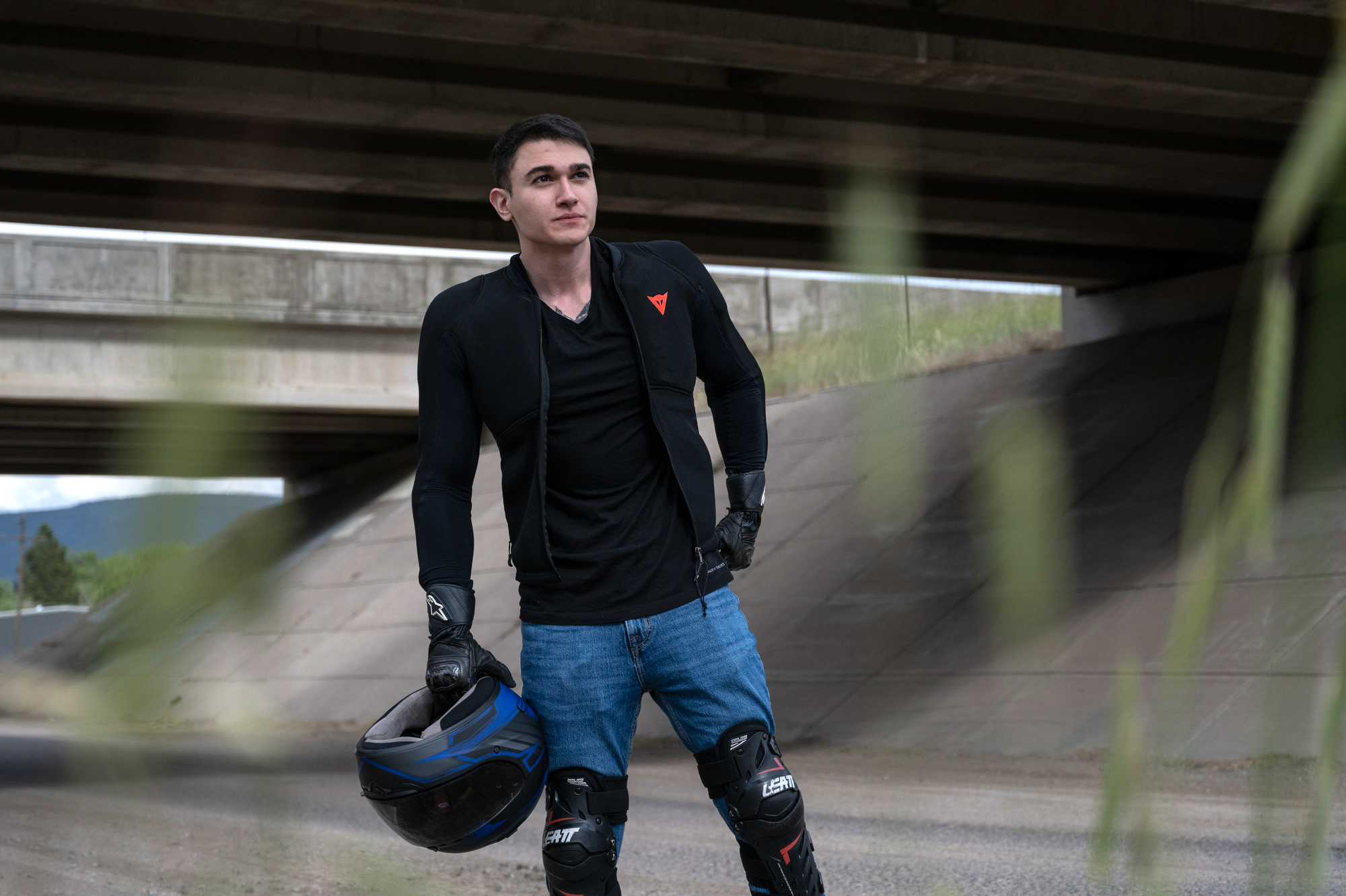 For David Bandbaz, riding motorcycles is an almost meditative experience.
Rushing air and high speeds trigger dopamine release, creating a sense of focused euphoria.
"It's like … you're floating through the air. And this kind of front part of your brain almost feels like it dies," he said. "For once, you can just be."
Bandbaz, 25, began riding motorcycles somewhat impulsively — he thought they looked cool. It was his first year at UNLV's Kirk Kerkorian School of Medicine and he had recently joined the U.S. Air Force's scholarship program. He bought a motorcycle using part of his signing bonus, got a permit and eventually headed to the Nevada Department of Motor Vehicles to take his licensure test.
But Bandbaz failed the test. He then took an alternative weekend rider course offered by community colleges through the Motorcycle Safety Foundation that, if passed, would give him a "completion card" accepted by the DMV to get the needed specialized Class M motorcycle license. In the course, riders rode a smaller-than-average-sized bike and learned the basics of motorcycle safety — but could not go faster than 30 mph.
Bandbaz passed that course and got his motorcycle license, but six months later, he fell off his bike and broke his hand.
He said it underscored some of the dangers associated with motorcycle crashes and made him wonder about the safety of his friends who ride motorcycles without licenses. They told him most motorcycle licensure courses were consistently booked, and that getting caught without a license usually resulted in a wrist slap. Unlicensed riders would still need to illegally ride to the nearest DMV to take the test.
Though 2.6 percent of all vehicle registrations in Nevada are motorcycles, officials from the Nevada Office of Traffic Safety in the Department of Public Safety testified during the 2023 legislative session that motorcycles accounted for 21 percent of the 395 roadway fatalities in the state in 2022, though the data is not finalized until early 2024.
Nevada ranked as the worst state in the country for "motorcyclist deaths as a percent of total motor vehicle deaths," with a nearly 23 percent death rate in 2016. Another 2022 report indicated that Nevada ranks 15th among states with the highest rates of motorcycle facilities.
All of that made Bandbaz wonder if the alternative course he took to get his license effectively reduced the danger of operating a motorcycle. Was a better, safer licensing process possible?
The question led to three years of research and dozens of conversations with politicians, peers, the DMV and other experts about motorcycle safety in Nevada. It eventually culminated in the form of SB423, a bill passed this legislative session aimed at improving Nevada's motorcycle licensure rate by waiving repercussions for riders who get pulled over without licenses if they attend a motorcycle course and get a license within nine months.
In its final form, the measure — germinated from Bandbaz's crash and a required medical school research project — passed out of the Assembly unanimously.
Broadly, Bandbaz knew that in 2022, 44 percent of motorcycle riders involved in fatal crashes in Nevada rode without a valid motorcycle license.
But he could not find enough DMV data to answer his question about how many fatal motorcycle crashes in Clark County involved riders with (or without) a specialized motorcycle license — nor how they obtained a license.
Since he couldn't study the issue, Bandbaz decided to address it from a policy angle. With the help of a professor, he reached out to academic experts and people involved in vehicle regulations. Eventually, he found an ally in Sen. Dallas Harris (D-Las Vegas), who also owns and rides motorcycles (Harris said she started riding motorcycles because it was cheaper than driving a car).
The image of Bandbaz's friends recklessly riding without licenses resonated with Harris. When she first got her motorcycle, she said she rode it to the DMV to take her test because there were no other options.
The senator tasked Bandbaz with figuring out what a proposed bill should include — and taking the necessary steps to pass it.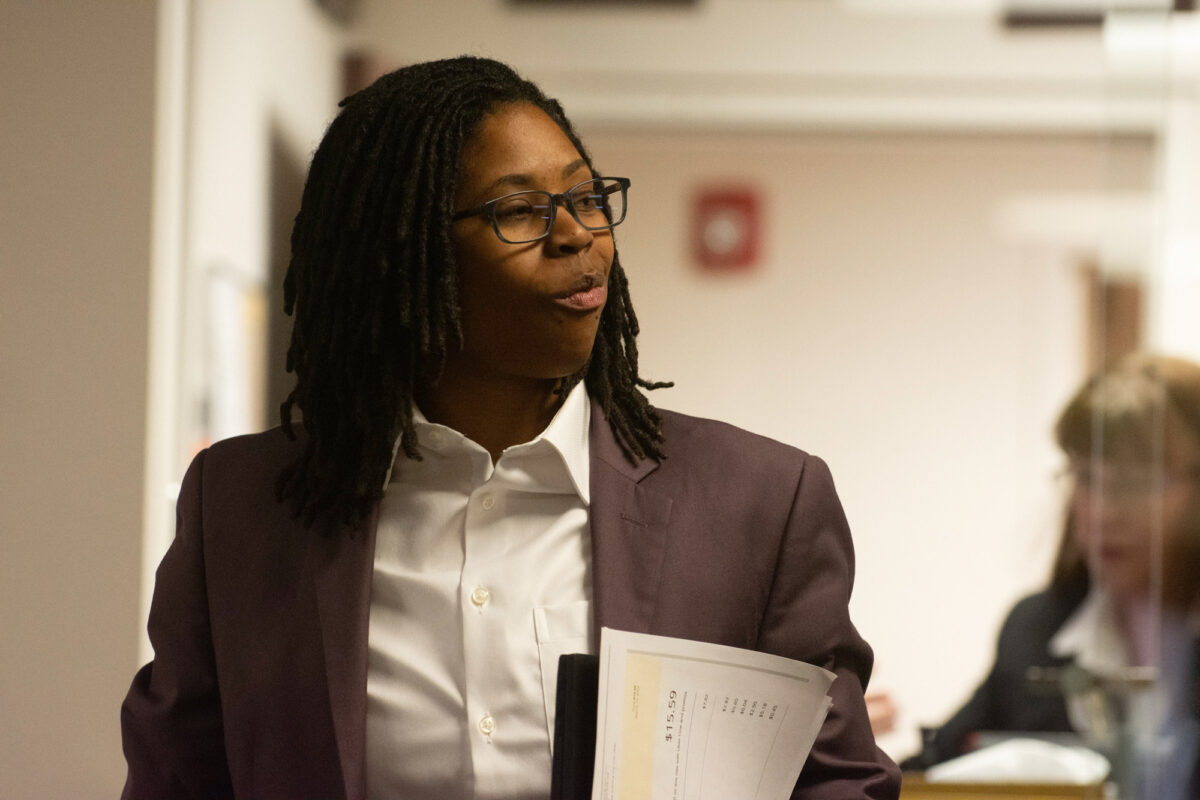 Trial and error
Constituents had brought ideas for legislation to Harris in the past, but this was the first time she trusted someone else to craft and carry a bill.
"I had a very light touch on this one," Harris said. "I intentionally wanted to give him a committee bill (a bill sponsored by a committee rather than an individual legislator, often on behalf of a state agency or entity) so that it didn't have my name on it, and he could kind of take ownership over it."
As Bandbaz worked to develop and pass a bill he hoped would reduce fatalities by motivating motorcycle riders to get licensed, he watched as the legislative process slowly whittled his far-reaching proposal to a more limited measure.
It was like the Schoolhouse Rock song, Bandbaz said, except that the music video doesn't show a bill getting its provisions chipped away.
"My original bill, it was large and it kind of got small. But it was still alive and that got passed unanimously," Bandbaz said. "I ended up learning through trial and error how it worked."
While digging through research and analyses of traffic accidents, Bandbaz spoke with the Office of Traffic Safety, the DMV and the Nevada State Police Highway Patrol, among others. He revised his bill proposal numerous times, as he figured out what kinds of changes would be palatable to lawmakers.
Though academics he spoke with wanted a way to generate more data related to motorcycle fatalities, Bandbaz said he realized it would require a significant fiscal note, likely leading to the bill's death in a budget committee. So he cut it out.
There were many instances like that, Bandbaz said. Though the process was frustrating, he said he took notes from Harris, who helped guide him through the various steps of the legislative process.
"I learned a lot about how I should act from her," Bandbaz said. "She's very friendly, very polite, but when she was going to get things done … there was a directness there."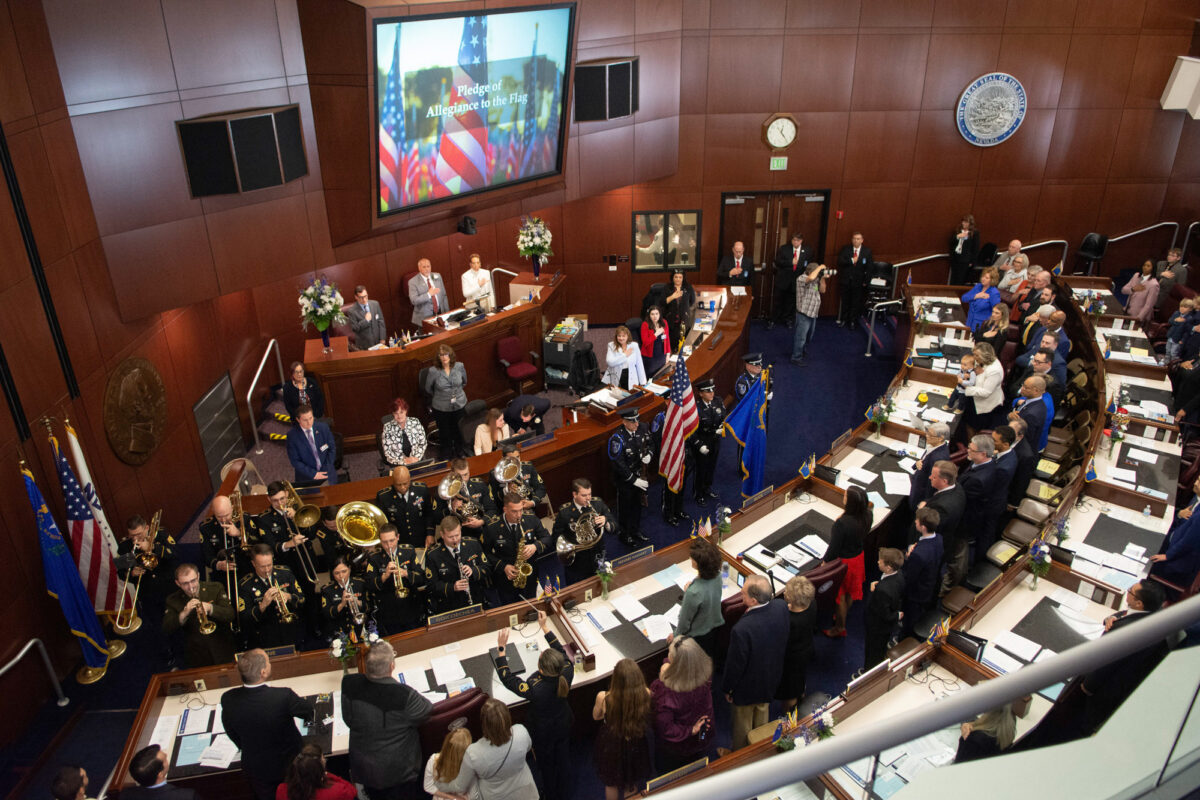 Making the legislation palatable
As introduced, Bandbaz's bill had two components: the first being that if a motorcyclist were cited for riding without an "M" endorsement or a motorcycle license, they would have nine months to take the proper course and receive the endorsement. Once that happened, any demerit points for punishment would be removed.
Bandbaz described it as a "carrot" and said a draconian measure such as impounding the bike wouldn't necessarily solve the problem of motorcyclists driving without licenses.
"If we just make it easier for them, instead of just paying the fine … Maybe this will increase the licensing amount, especially by younger people," Bandbaz said during his bill presentation to members of the Assembly's Committee on Growth and Infrastructure in mid-May.
The second component of the original legislation focused on curbing accidents stemming from older people who hadn't ridden bikes in decades, but were now retired and wanted to resume riding.
Under the proposal, motorcycle riders would need to retest for their motorcycle endorsement every eight years, aligning with the expiration of driver's licenses — motorcycle licenses do not expire under existing law.
"People like to think that with motorcycle riders, it must be somebody else's fault. It must have been the weather. But nobody ever looks at the rider's skill level," Bandbaz said during the May bill hearing. "Ninety-seven percent of motorcycle fatalities happened in clear, not cloudy weather. One-quarter of motorcyclists died hitting something, hit a fixed object. This kind of pointed to me that maybe these riders are losing their skills."
But following concerns about government overreach of authority given the limited data on the effects of motorcycle licenses not expiring, Bandbaz and Harris agreed to remove the retesting requirement. The bill passed the Senate on a party-line 13-8 vote with Republicans in opposition, but it moved out of the Assembly in its revised form with a unanimous vote.
Gov. Joe Lombardo signed the legislation on June 1.
During the Assembly hearing, Harris said she would come back in the future to revisit addressing motorcycle endorsements never expiring. Harris noted that Bandbaz's proposed bill started with what he thought would be best based on research and discussions with community members and then ended up with something that a majority of 63 lawmakers approved and a Republican governor signed.
She intends to work with the Department of Public Safety and the DMV to see if it's possible to expand opportunities to take the Motorcycle Safety Foundation courses in Nevada and perhaps develop a refresher course.
"There's really no way to measure [what] I think the impact that this legislation will have, but I think it will be huge," Harris said.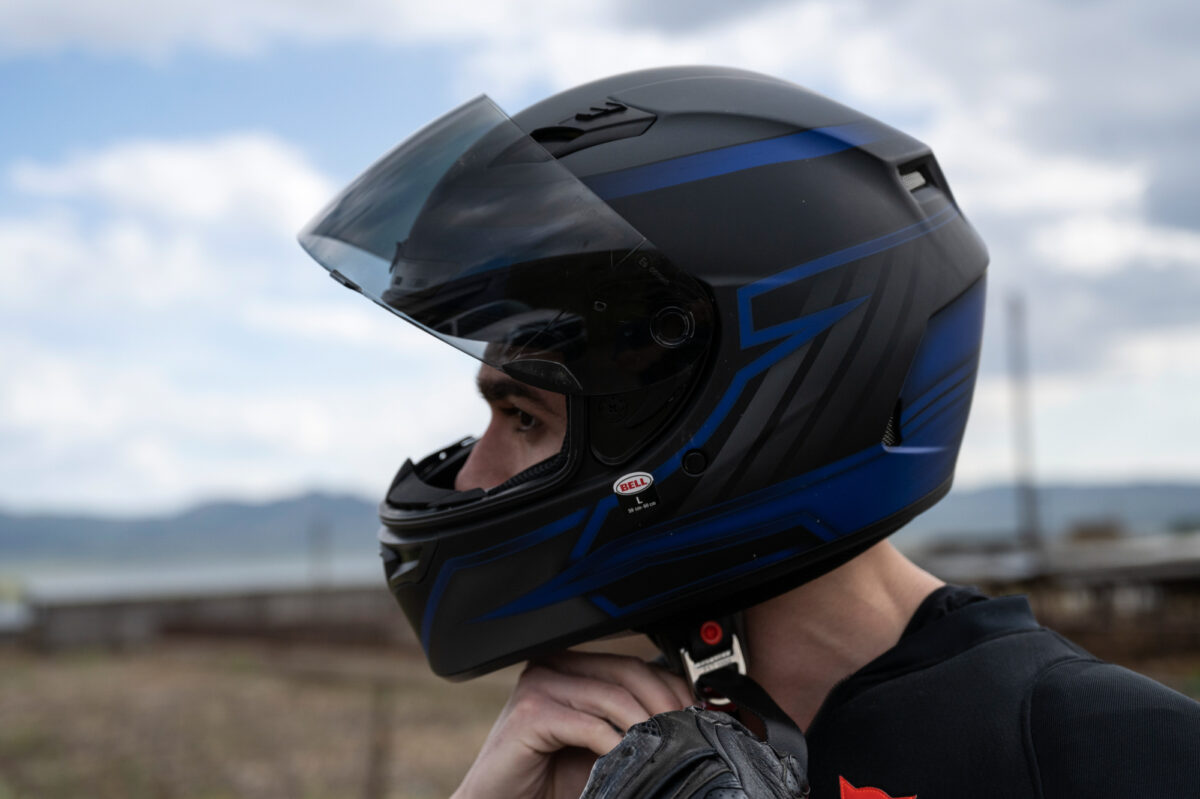 On the path to a medical career
Growing up, Bandbaz said he wouldn't have predicted that he would draft and help pass a law addressing motorcycle safety, let alone pursue a career as a surgeon.
His parents fled Iran during the revolution in the late 1970s, eventually meeting in Las Vegas, working at Circus Circus where his father was an acrobat. His father had a second-grade education, and his mother had a high school diploma, and Bandbaz said his parents' main goal was for him to be an honest, productive member of society.
After graduating from medical school, Bandbaz began a general surgery residency in Utah. Reflecting on the experience, he said it helped him realize a passion for focusing on the intersection of health care and politics.
"I learned I'm a policy person," Bandbaz said. "What I really want to do now is take all of this stuff I learned and get better at it, try to make some changes in health care."
Harris said one of the great things about Nevada is that the state legislators are probably some of the most accessible across the country. Anyone who is motivated can do what Bandbaz did, she said.
"Talk to your city council members," Harris said. "Talk to your friends, talk to other folks about your ideas and what interests you and what problems you feel need to be solved. Nothing to it, but to do it."
The Nevada Independent is raising $200,000 by Dec. 31 to support coverage of the 2024 election.
Tax-deductible donations from readers like you fund this critical work.
If you give today,your donation will be matched dollar-for-dollar.
Give + Get Matched
Featured Videos