Openly gay lawmaker questions funding private schools after getting anti-LGBT valentine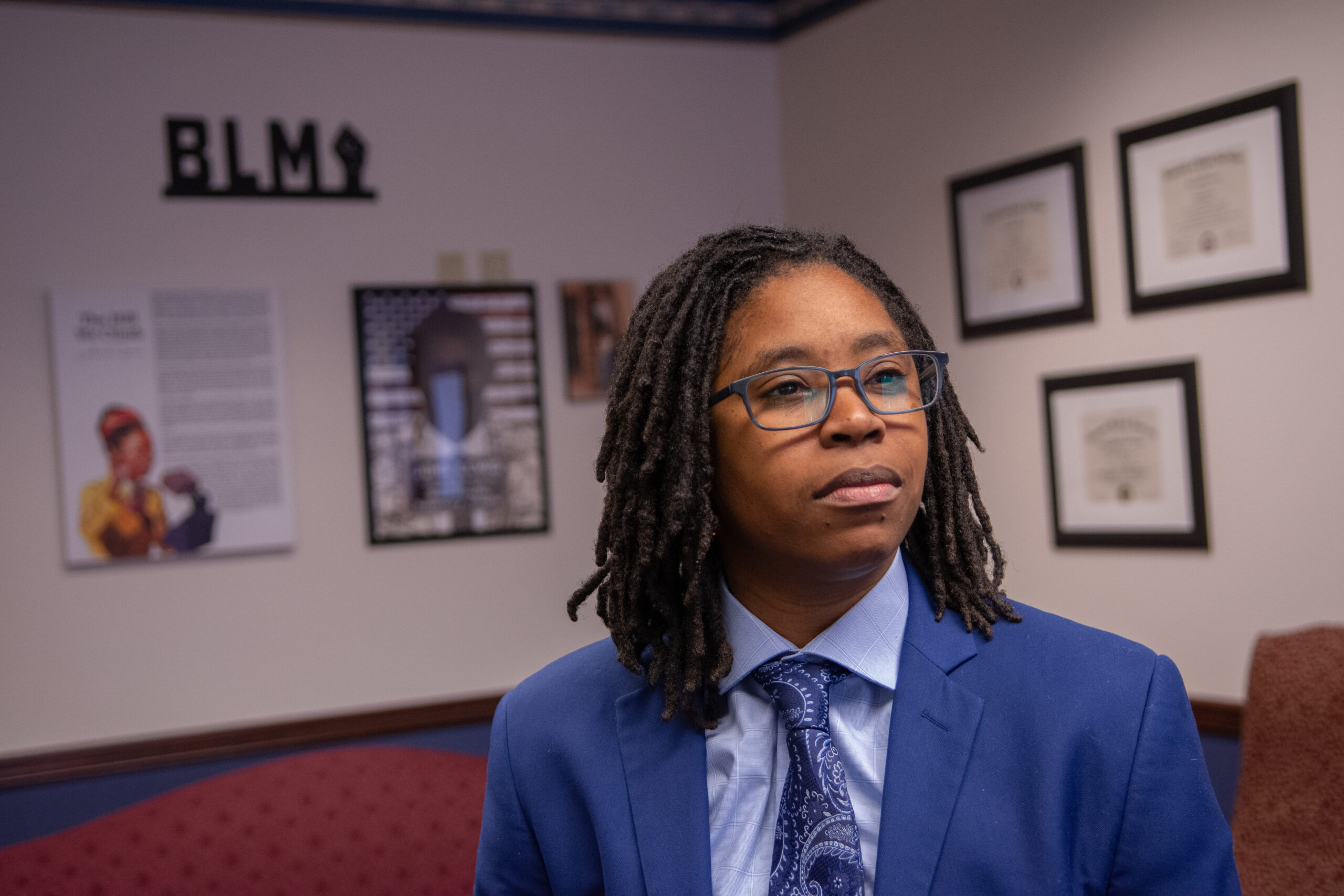 On Valentine's Day, Sen. Dallas Harris (D-Las Vegas) received a string of red and white paper hearts with handwritten messages from school choice advocates, who had earlier gathered to rally outside the Legislative Building in Carson City.
The first few messages contained standard handwritten messages from students: "Nevada's children deserve the best," and "Be a sweetheart and support school choice."
But one contained a different message: "No more CRT [Critical Race Theory] or LGBTQIA+ in our schools."
As a Black, openly gay woman serving in the Legislature, the 37-year-old Harris said she felt sadness and surprise when she read the note.
"I'm fairly comfortable, I'd like to think, in my skin and in knowing who I am, and it bothered me," Harris said in an interview. "I want people to think about the children in these environments who may be gay or just not sure. Or maybe African American, and how that message will resonate with them in their learning environment."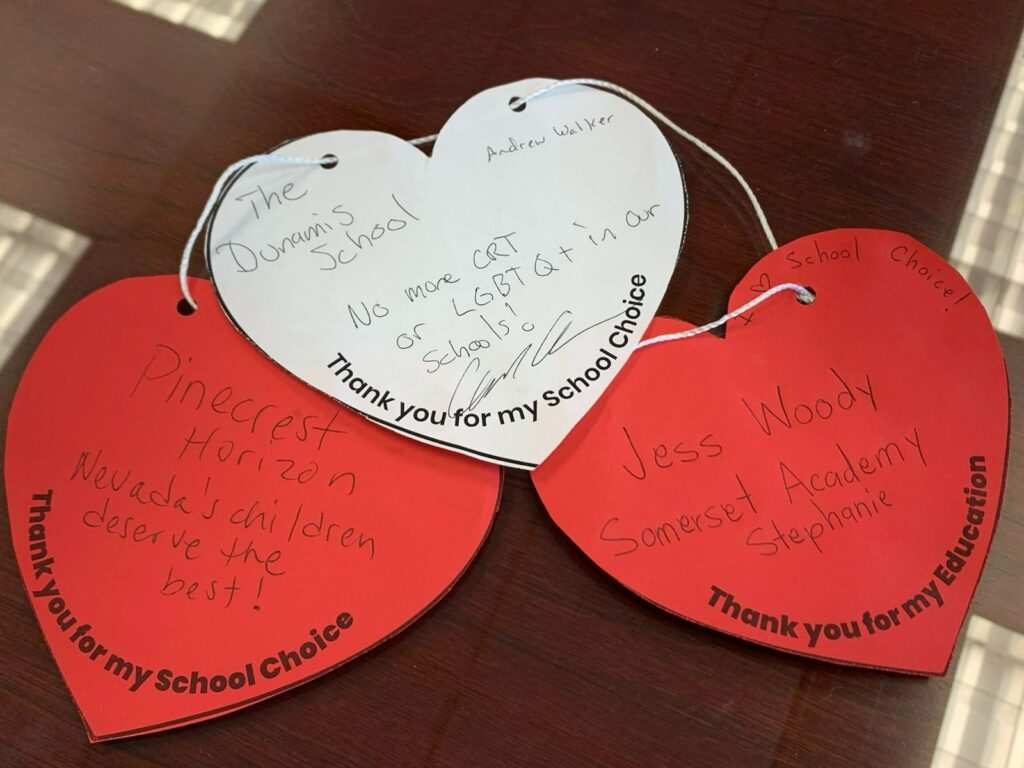 Calls, Facebook messages and emails to a Las Vegas man with the same name as was written on the valentine were not returned as of Monday evening.
In a statement released Tuesday after this story was published, Senate Majority Leader Nicole Cannizzaro (D-Las Vegas) condemned the message and called on the event organizers to apologize.
"Political rhetoric that intentionally stokes racial tensions or suggests that LGBTQ+ students, parents, teachers, or staff should not be welcome in our schools is vile," Cannizzaro said.
Senate Republicans also responded to the message sent to Harris in a press release Tuesday, calling it "discriminatory" and "inappropriate." Though Republican members of leadership did not organize the Valentine's Day event, leaders said they spoke in support of school choice and the event's goal was to be a positive demonstration in support of education options for students, not to stoke fear or hate against any group of people.
"I strongly condemn the message Senator Dallas Harris received," Senate Minority Leader Heidi Seevers Gansert (R-Reno) said. "I am offended by the note and I don't believe this matter reflects the values of all students and families who want more school choice in Nevada."
During the public comment period of a budget hearing Wednesday morning, Nevada Charter School Association Executive Director Gil Lopez called the message to Sen. Dallas Harris "inappropriate and offensive," and said the association regrets participating with any organization that holds the views expressed in the valentine message.
"These types of hateful thoughts, words and actions have no place in Nevada," Lopez said. "We will fight against any words and actions that attempt to make the state, schools and communities less safe and welcoming."
Harris linked the message on the valentine with the movement by states across the country banning gender-affirming care for transgender minors and adults, making it illegal to perform drag in public spaces and rejecting Black history courses.
"This is a backlash against some of that progress that we've made over the last few years," she said. "It's an attack on an idea that people who are different deserve rights and should be treated equally, too."
Harris said the message she received makes her hesitant to agree to publicly fund schools that may have fewer guardrails against anti-LGBT instruction than public schools.
During his State of the State address, Gov. Joe Lombardo pledged a record $50 million in funding for the state's Opportunity Scholarship program, a tax credit-funded program that grants scholarships to low-income students for private school tuition.
Sen. Scott Hammond (R-Las Vegas) is also sponsoring SB200, which would revive and allocate $58.3 million toward Education Savings Accounts, a program that would allow parents to use state money to pay for private school tuition or other qualifying expenses.
In a response to Lombardo's speech, Democrats pushed back against the funding of Opportunity Scholarships, saying more investment is needed in public schools.
Harris said messages like the one she received present lawmakers with an "impossible choice": give public dollars to private schools but allow them to maintain autonomy and teach children what they'd like.
"Every parent, if they want to send their child to private school, should do so," Harris said. "I'm not going to tell you what school your child has to go to. But this is a question about what are we funding out of our tax dollars."
Public funding comes with strings attached, she said.
Nevada is widely considered an LGBTQ+-friendly state. As someone born and raised in the state, Harris said she felt more welcomed in Nevada than her peers in other states. But that doesn't mean hateful sentiments don't exist.
"I worry that there are children who are hiding parts of themselves because they don't feel like they can be open and honest and would be accepted and loved for who they are," Harris said. "As uncomfortable as it made me in that one small moment, I can only imagine what other students who are likely hiding in the shadows might feel."
This story was updated Tuesday, March 7, 2023, at 9 am to include a statement from Nevada Senate Democrats responding to the article and at 11:27 am to include a statement from Nevada Senate Republicans. It was also updated on Wednesday, March 8, 2023, at 2:39 p.m. to include a statement from the executive director of the charter school association.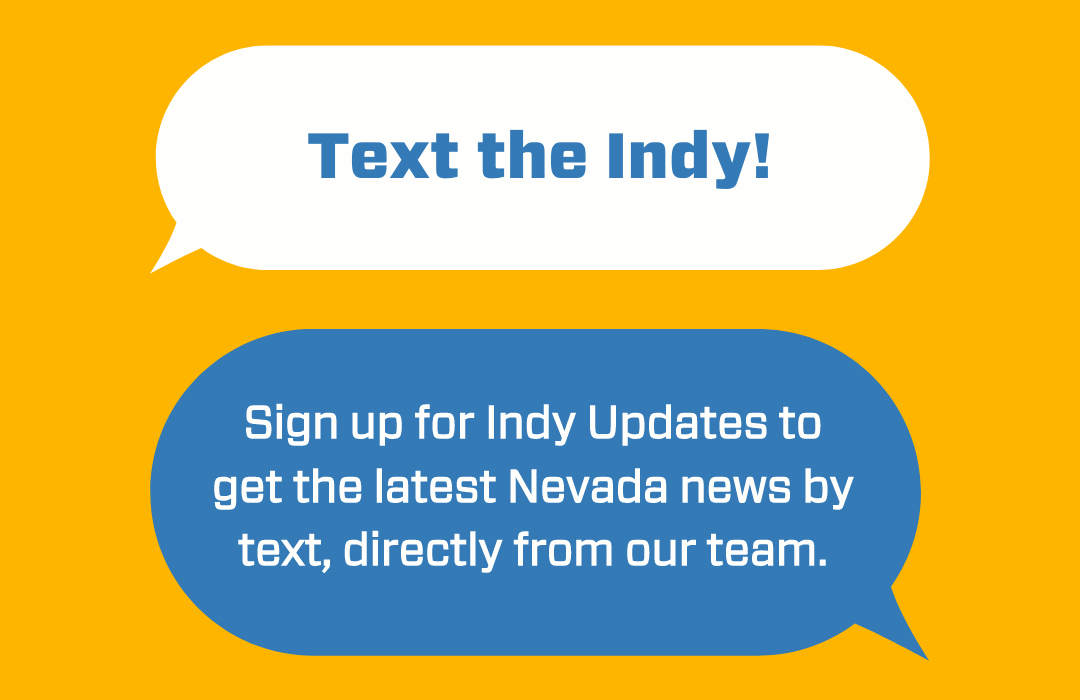 Featured Videos