Parents, lawmakers praise $200 million investment in public and mental health funding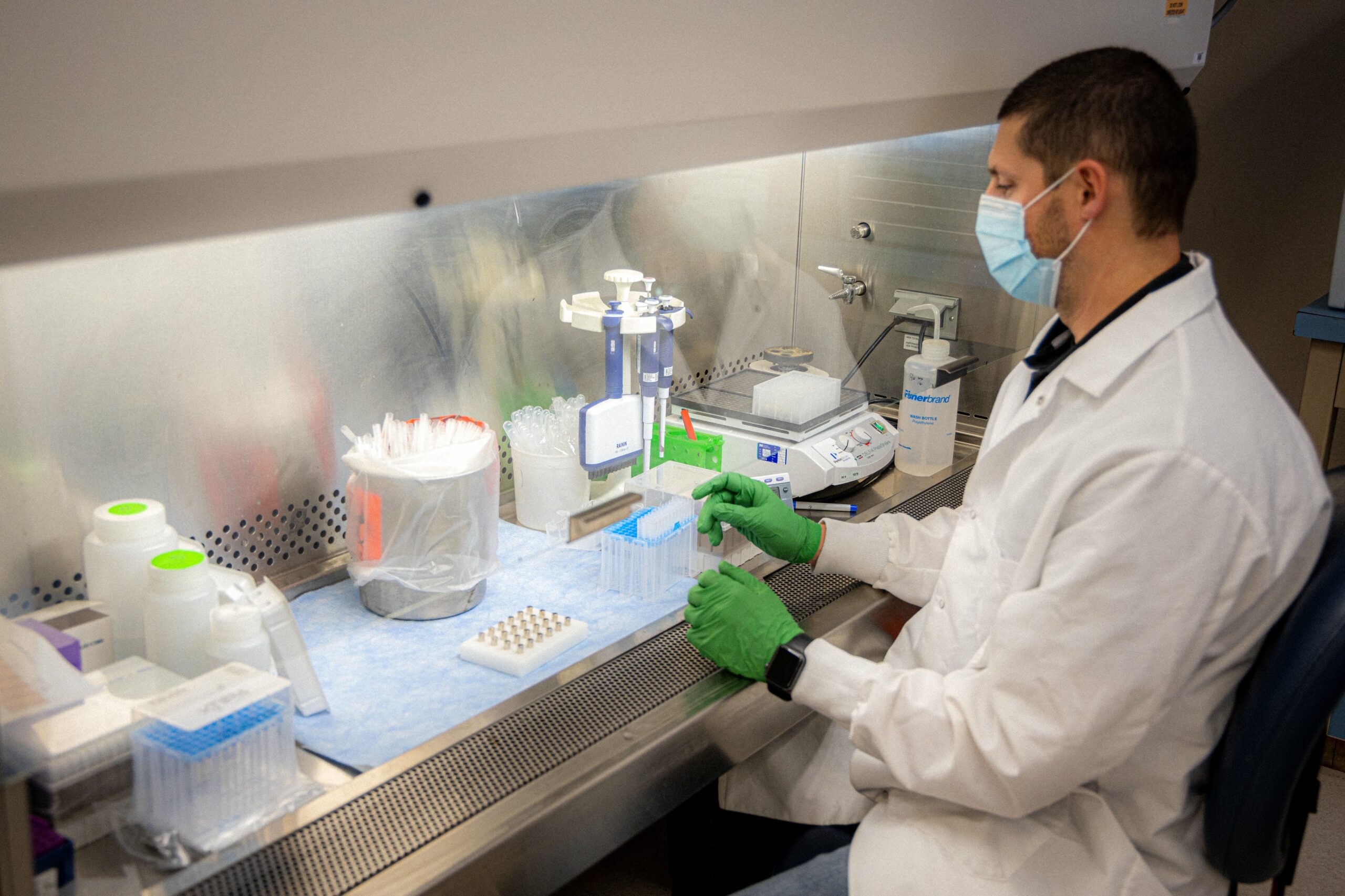 Dozens of concerned parents, educators and community members pleaded with lawmakers Wednesday about the critical need for improved mental and public health care across the state.
Krista Cielo joined other guardians in nearly two hours of public comment to highlight her own experiences caring for a child with mental health needs while facing a lack of adequate help.
"We recently went through 18 years of trying to navigate the Las Vegas children's mental health care services … It was always a fiasco and a full-time job," Cielo said during a meeting of the state's Interim Finance Committee. "Please dedicate as much [funding] as possible to the children's mental health care services and to autism services, so that the children that are coming up today will not have to go through what my son and I had to go through."
Impassioned pleas for help preceded the committee's approval of a massive investment in health care resources and services across the state — including $171 million for public health and more than $45 million for an array of mental health services, including funding for mobile crisis response teams, a new children's behavioral health authority and in-home services for youth with intensive needs.
Those dollars came from the American Rescue Plan, which brought Nevada $2.7 billion in flexible state aid after its passage in March 2021. On Wednesday, lawmakers approved nearly $250 million in allocations from that multi-billion dollar bucket, leaving approximately $600 million remaining in unobligated funds when accounting for past approved spending and plans for specific allocations in the future.
Gov. Steve Sisolak described the approved allocations as "significant and historic," and lawmakers praised the package of support for children's mental health services.
"We, in the course of one session, might get to do one or two of these things … but never in this way," Assemblywoman Teresa Benitez-Thompson (D-Reno) said. "It's something that is a gift in a way, because we've never been able to tackle it like this before."
Mental health
Cindy Pitlock, who heads the state's Division of Child and Family Services, echoed the concerns expressed by parents and guardians. She told lawmakers about heightened mental health issues among Nevada children amid the COVID-19 pandemic and the urgent need to establish more services to provide those children with help.
"Since the onset of the pandemic, many children have developed symptoms of depression, anxiety, behavioral health disorders, and those already suffering have experienced severe exacerbation of symptoms," Pitlock said.
The package of allocations for youth mental health services includes:
Nearly $1.6 million to support mobile crisis response teams in Clark and Washoe counties
$7.3 million to provide wraparound and intensive care coordination for youth with serious needs, including children at risk for out-of-home placement in a psychiatric setting
$2.4 million to provide intensive family in-home services
$2 million to establish an ongoing children's behavioral health authority, which will assist Nevada's behavioral health workforce and provide oversight of children's mental health services in the state.
Pitlock said that spending would help "further build out and strengthen a currently very insufficient children's system of care."
Several parents also called for additional help for children on the autism spectrum, and lawmakers approved $8.5 million to support diagnostic and therapeutic providers through the Grant a Gift Autism Foundation Ackerman Center.
In a statement following passage of the allocations, Barbara Buckley, executive director of the Legal Aid Center of Southern Nevada, called them a "transformational package of funding for children's mental health services." Buckley said the legal aid center worked with Clark County, Sisolak and others to develop the package and noted that final recommendations to improve youth mental health care will come before the finance committee in October.
Pitlock described the package as a way to create an "interwoven system of services and supports" that will provide families with more options to access help.
Lawmakers on the committee similarly expressed urgency to invest money into these programs and services, noting a historical lack of support for such mental health resources.
"Children's mental health is in crisis in this state. It has been for a while," Assemblywoman Maggie Cartlon (D-Las Vegas) said. "We can't wait a year to start, we need to start now. We have an opportunity. These folks have gotten together for over a year to come up with a plan to move forward on children's mental health. We will not delay, we need to take action now."
Still, some members of the finance committee raised questions about how the programs would come together. Assemblywoman Robin Titus (R-Wellington) brought up high vacancy rates across the child and family services division — upward of 20 percent and as high as 50 percent depending on the section of the division — and expressed concern about filling new positions.
Stephanie Woodard, the state mental health authority, said the expansion of positions broadens the size of the eligible workforce to provide critical health care services, while also lightening the load for currently employed clinicians or licensed providers.
State officials also signaled a willingness to continue the new programs and services, despite several of them being set up initially with one-time federal funding. If they are successfully implemented, they would likely be sustained through permanent funding allocated during the normal state budget process.
Public health
The major allocations for public health largely cover the construction and renovation of new and existing laboratories and health centers in Northern and Southern Nevada.
The largest part of that spending directs $75 million to the Nevada State Public Health Laboratory at UNR and will be used to construct a new 55,000-square-foot facility adjacent to the existing facility.
Mark Pandori, who heads the state laboratory, spoke about the need for having an up-to-date laboratory, highlighting such a facility's ability to detect the spread of infectious diseases. He also said Nevada is the only state without a state-level toxicological laboratory capable of conducting opioid and drug testing.
UNR President Brian Sandoval hailed the allocation as a "historically significant investment in the public health future of Nevada."
"Nevada's scientific and public health community will work together in this new, modern and needed facility that will provide our state with a trusted public health resource for generations to come," Sandoval said in a statement.
As part of a $151 million item for public health facilities, lawmakers approved $30 million to build a public health laboratory in Southern Nevada operated by University Medical Center, $40 million to build an academic health center at UNLV's School of Medicine and $3 million each for the UNR School of Public Health and UNLV School of Public Health.
"[The academic health center] will provide services targeted to meet the needs of residents with a focus on eliminating health disparities and access challenges, including critical mental and behavioral health needs," said Bailey Bortolin, deputy chief of staff for the governor.
The committee also approved a $20.8 million allocation to the Division of Public and Behavioral Health to provide targeted grants to local public health agencies.
Those funds will be used in part to create a new Central Nevada Health District, which will serve residents in Pershing, Eureka, Mineral and Churchill counties. With that district created, lawmakers also approved an exemption for those counties to no longer have to pay assessment fees for public health services provided by the Department of Health and Human Services.
The Nevada Independent is raising $200,000 by Dec. 31 to support coverage of the 2024 election.
Tax-deductible donations from readers like you fund this critical work.
If you give today,your donation will be matched dollar-for-dollar.
Give + Get Matched
Featured Videos