Payday lending opponents, industry clash in charged hearing over loan database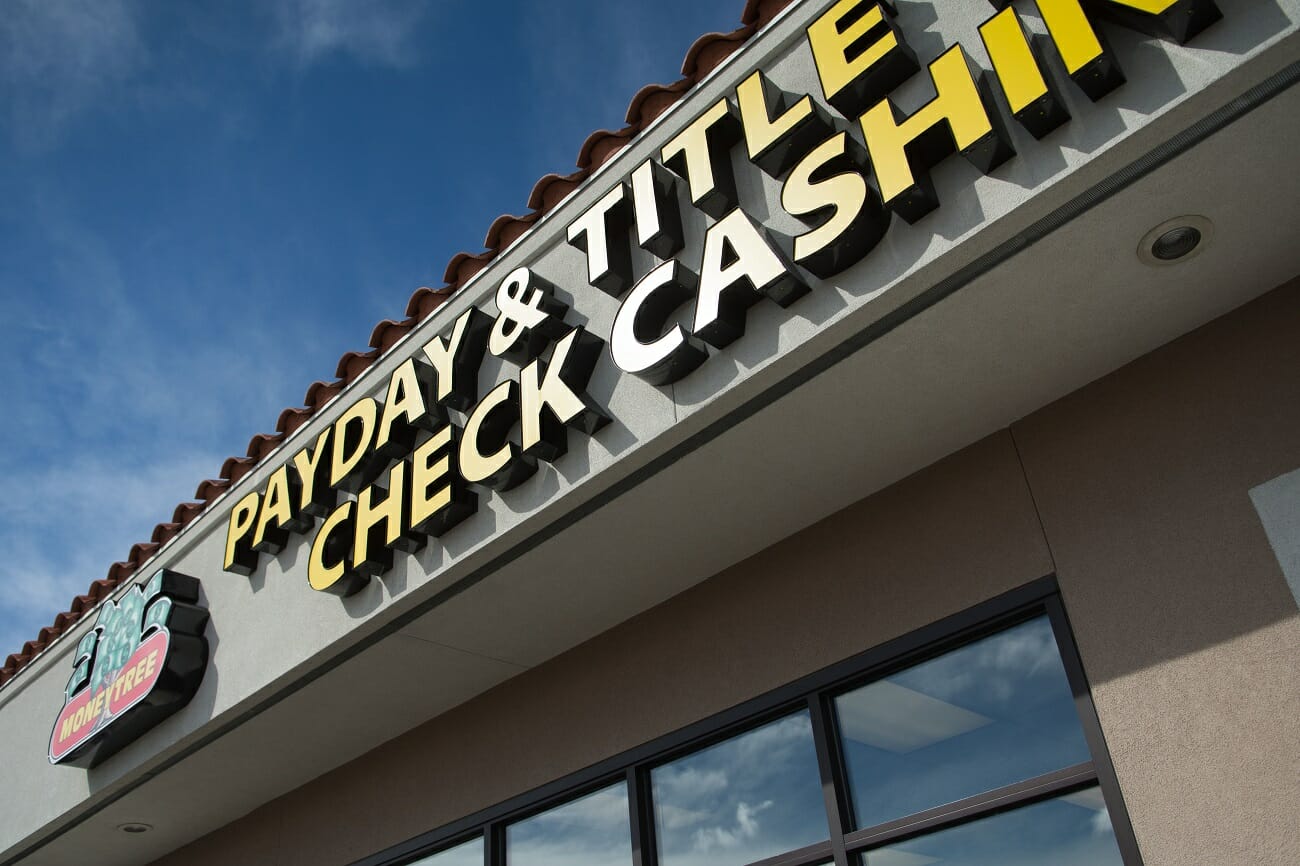 Hours of impassioned testimony dominated discussion during a hearing on a bill that would create a statewide database for tracking payday loans, a seemingly innocuous concept met with fierce resistance and dire rhetoric from the industry and its supporters.
Lobbyists, pastors, a little league coach and dozens of employees of payday lending companies packed hearing rooms Wednesday for a hearing on SB201, which would create a database to track information on high-interest (more than 40 percent) short-term loans that includes amounts, fees assessed on borrowers, default rates and all interest charged on loans.
The bill also codifies portions of the federal Military Lending Act — which prohibits lenders from charging active-duty military members more than 36 percent interest — and authorizes lenders to provide information on food stamps and other safety net programs offered by the state.
But the bulk of testimony, questions and opposition throughout the nearly three-hour hearing dealt with the payday loan database concept; something supporters said would ensure all lenders are following state laws and curb abusive loans but which opponents (who include top legislative donors and lobbyists) said would unnecessarily burden and possibly damage the industry.
The concept of a payday loan database isn't new; at least 14 other states have passed laws to operate with a similar database with charges between $0.43 to $1.24 per loan to operate the system. Databases in other states are run by a private contractor, Veritec Solutions.
Nevada has approximately 95 businesses licensed as high-interest lenders, with about 300 branches statewide. In 2016, those businesses made approximately 836,000 deferred deposit loans, nearly 516,000 title loans and up to 439,000 high-interest loans.
The bill's sponsor, Democratic Sen. Yvanna Cancela, said the bill arose out of a 2018 audit of the state's Division of Financial Institutions — the agency that oversees and regulates payday lenders — that found nearly a third of lenders had a less-than-satisfactory rating over the last five years. The audit suggested that a loan tracking database would have "significant value to the Division, its licensees, and Legislators."
Cancela called the audit "striking" and said the bill was an attempt to improve regulation of the industry by giving regulators a real-time ability to check loans, as opposed to their current model of yearly audits or responding to complaints from the public.
"This is going to be a tool for the state to more efficiently enforce our existing consumer protections, and won't be accessible to anyone but state regulators who currently have a right to this information," she said.
The bill requires the Division of Financial Institutions to contract with a vendor to create the database, which includes:
Information from individuals with loans outstanding from more than one lender

Any outstanding loan taken in the 30 days preceding another loan

Any case where a borrower has taken three or more loans from a single lender within a six month period
George Burns, who heads the division, told lawmakers that a database would be a useful regulatory tool.
"The ability to enforce (these laws) of course, is a question of what is the adequacy of the resources and the tools that FID has to enforce all of this," he said. "What we're looking at here on this particular bill is improving those tools and augmenting the resources in order to do so."
Gov. Steve Sisolak said during his campaign for governor that he was supportive of a payday lending database.
Although states charge a variety of fees to implement their databases, Burns said the division expected the fee to be less than a dollar and that the actual amount would need to be approved through the regulatory process.
Tennille Pereira, an attorney with the Legal Aid Center of Southern Nevada, told lawmakers that creation of a database would solve two problems: borrowers who take out loans from multiple lenders to get around the state's limit on extending loans beyond 25 percent of a person's income, and lenders who allow borrowers to pay off an existing loan by taking out another high-interest loan, which is not allowed under state law.
Supporters included a variety of progressive and social service groups, as well as state Treasurer Zach Conine. Pastor Sandy Johnson with United Methodist Church in Boulder City, representing the interfaith group Nevadans for the Common Good, said she had a personal friend who experienced great financial difficulties brought on by payday loans
"If existing state laws were enforced, consumers like her would be protected from being trapped in a debt cycle for more than two decades," she said. "The long term economic stability of families should not be undermined if they take out a short-term loan."
But lobbyists for the lending industry staunchly opposed the proposed law, saying that even a small fee tacked onto the loans to create a database could have a significant effect on interest rates. In a memorandum submitted by payday lending companies Moneytree, Check City, USA Cash and others, the industry claimed that adding even a minimum $1 fee to loans would increase interest rates by as much as 52 percent on certain loans.
Alisa Nave-Worth, a lobbyist for that group of lenders, said the industry strongly disputed the methodology of the audit but that the database would have only prevented about 5 percent of the complaints or issues raised in the audit. She brushed away suggestions that the industry was not looking out for the best interest of consumers, saying that saddling borrowers with debt wasn't good business.
"It does not make sense to give a loan to someone who can't pay back," she said. "It's not good business."
Also testifying in opposition was former Clark County Commissioner Susan Brager, who said she initially opposed Dollar Loan Center and other high-interest lenders, but came around to them after touring their facilities and seeing the service they provided to consumers in need of short-term credit, and that passing the bill would drive the industry model away.
"It will be underground, and it will be detrimental to those who need a stopgap solution," she said.
But the largest presence by far was by Dollar Loan Center, the short-term lender with 42 Nevada branches. Around 50 to 60 employees attended the hearing in Las Vegas, as well as a radio station manager and Little League organizer who both testified to the company's business ethics.
Sean Higgins, a lobbyist for the company, said it did its own analysis of loans given to borrowers in 2018 and found its average actual interest rate was below 30 percent. He said that the company also uses its own database with other lenders to ensure that borrowers weren't taking out more loans than they should.
"There is no quote unquote debt treadmill that these people get stuck in," he said.
But Cancela told members of the committee that much opposition testimony made overreaching conclusions about the bill, and that creation of the database would not affect lenders who followed the law and didn't extend loans in violation of the law.
"What I think is most important in considering your support or opposition to this bill, is how better enforcing current laws would in any way change the industry's ability to operate," she said.
The industry has an established position in Carson City, contributing more than $172,000 to state lawmakers over the last two years, with top recipients including Assembly Speaker Jason Frierson ($23,500) and Senate Majority Leader Nicole Cannizzaro ($11,000). At least eight high-interest lenders are represented by 22 different lobbyists in Carson City, including former Democratic legislators John Oceguera, Marcus Conklin and William Horne.
Similar concepts were proposed by the 2017 Legislature but fell short. A measure proposed by Democratic Assemblywoman Heidi Swank creating a database failed to make it out of committee, and an emergency measure introduced by Assembly Speaker Jason Frierson in the waning days of the legislative session passed the Assembly on a 30-11 vote but flamed out in a Senate committee.
It's unclear what will happen to other measures affecting high-interest, short-term loans. Democratic Assemblywoman Heidi Swank said Tuesday that her bill AB118 setting a 36 percent rate cap on high-interest, short-term loans has not yet been scheduled for a hearing.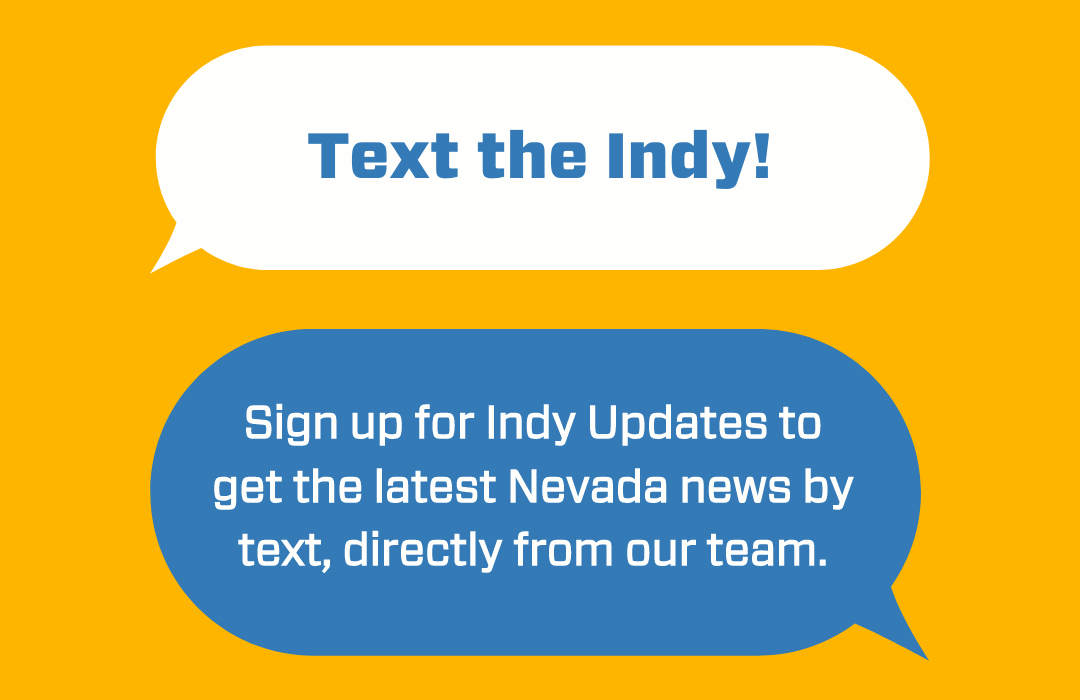 Featured Videos