Proposed $25 million cut to colleges would result in layoffs, reduced student services, higher education system says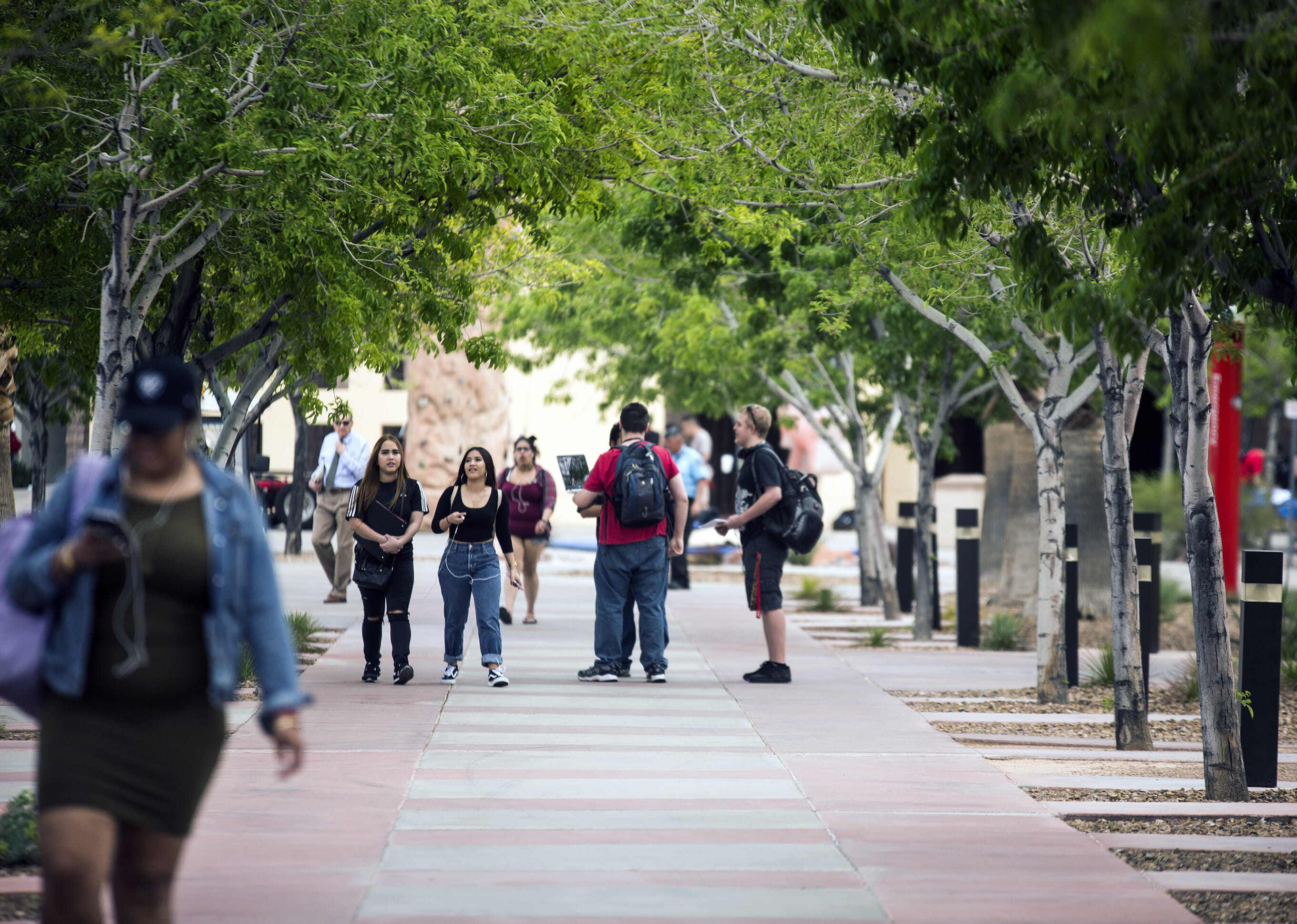 Legislative Republicans and Democrats released two competing plans late Thursday outlining their priorities for restoring health care, K-12 education and other line items out of Gov. Steve's Sisolak's proposed $1.2 billion in budget cuts.
Though the plans differ in what categories and how many dollars can be restored, both rely on a major source of new funding to meet their goal — an additional $25 million cut to the Nevada System of Higher Education (NSHE).
The state's higher education system was already on track for $110 million in budget cuts in the governor's initial plan to balance the state budget, out of the legislatively approved $694 million budget. But members of both parties have proposed balancing that restored spending through additional cuts to the higher education system.
A background document created by NSHE and obtained by The Nevada Independent outlines how the enhanced cuts will likely lead to reduced student services, layoffs, and, for some community colleges, call into question "their ability to adequately deliver basic instruction."
In previous budget presentations, NSHE said it planned to deal with the initial $109.6 million in cuts, about 16 percent of their legislatively approved budget, through a combination of federal CARES Act dollars, a temporary per-credit surcharge for students, about $50 million from a "market fluctuation account" that provides regular payments to higher education institutions and about $34.2 million in "vacancy savings, operating and travel reductions, transfers, and redistribution of student fees."
The system is also anticipating an extra $120.9 million in lost revenue and increased costs associated with the COVID-19 pandemic for this fiscal year.
But the additional $25 million cut being proposed by lawmakers will have a more direct impact on the state's public colleges and universities.
Higher education officials plan to take $15 million out of the system's operating reserve account, which is essentially an ending fund balance, used for investments and regular payments to the schools. The rest will come from a 3.6 percent decrease in funding to the state's seven colleges and universities.
If the additional cuts are approved, almost every higher education institution will see its legislatively approved budgets reduced by 18 to 20 percent. That includes substantial cuts to UNR and UNLV, with combined budget reductions totaling $25.7 million and $35.7 million, respectively, between the governor's proposed cuts and the additional $25 million being considered by lawmakers.
In comments included in the budget overview document, UNLV said that the additional proposed cuts would cost the university around $3.7 million and lead to more limited course offerings, increased class sizes, and reduced peer mentoring services, student support and co-curricular activities.
"These additional reductions are likely to disproportionately impact our first-generation students, students of color, students from low income backgrounds, and other underrepresented students," the budget document stated.
The proposed cuts at UNR would cost the state's flagship university about $2.87 million on top of all other cuts and increased costs, which it said it would address through postponing $1.2 million in deferred maintenance and implementing $1.67 million in staff reductions.
UNR wrote in the document that most of the staff cuts would be focused on adjunct faculty and classified staff, because of the shorter contract periods for those groups of employees. Should the reductions "linger or become permanent," the university said it would subsequently eliminate 30 academic and administrative faculty vacancies — which it said would hurt the school's research and academic success.
"The reputations of these programs will be significantly compromised immediately through losses of faculty and it will take many years at best to restore reputations and credibility," they wrote.
Community colleges would also likely face significant cuts to services under the new round of reductions.
The College of Southern Nevada wrote that the proposed $25 million extra cut to NSHE would translate into about a $1.6 million cut for the community college, on top of an already proposed $17.5 million in budget reductions. Their plan to address the cuts includes:
Freezing 24 positions, on top of 26 positions previously frozen
Reducing operating costs by 50 percent for travel, hosting and other supplies
Limiting or reducing classes or programs, including possibly closing the CSN Hi-Tech and Community Centers, such as those at Nellis Air Force Base, Summerlin, Green Valley and Mesquite
Limit the number of "accelerated short-term workforce training programs in Health Professions, Information Technology, Logistics and Manufacturing, and Skill Trades (automotive, diesel tech, dental hygiene and dental assisting, veterinary nursing) being designed for long-term unemployed and displaced."
Truckee Meadows Community College in Reno would see a cut of about $557,000, which it said would also lead to reduced student services, deferred maintenance and a reduction in part-time faculty.
Great Basin College, which is based in Elko, said it still hasn't recovered from cuts during the 2008 recession and because of a new college funding formula. The college said it has only recovered about 15 positions out of 80 total that were lost.
The additional $25 million in cuts to NSHE would translate to about a $204,000 cut for the community college, which it said would require layoffs of about five classified positions.
"Eliminating 5 classified positions at a time when this workforce at GBC is already vastly diminished, is not in the best interest of the students, therefore, GBC would still need to look at instructor positions which would lead to closing or reducing academic programs that are critical to the economy and workforce of the State," the college wrote in the budget document.
Western Nevada College, based in Carson City, would see an additional $217,000 cut from the enhanced NSHE cut, which it said would require further reductions in already "severely limited areas, including academic advisement and class offerings."
Nevada State College, in Clark County, expects a $316,000 additional cut from the proposed increased NSHE cut, which it said would require three to five additional staff freezes, in addition to 14 already frozen staff positions.
NSHE Budget Reduction outline by Riley Snyder on Scribd
NSHE Budget Reduction outline by Riley Snyder on Scribd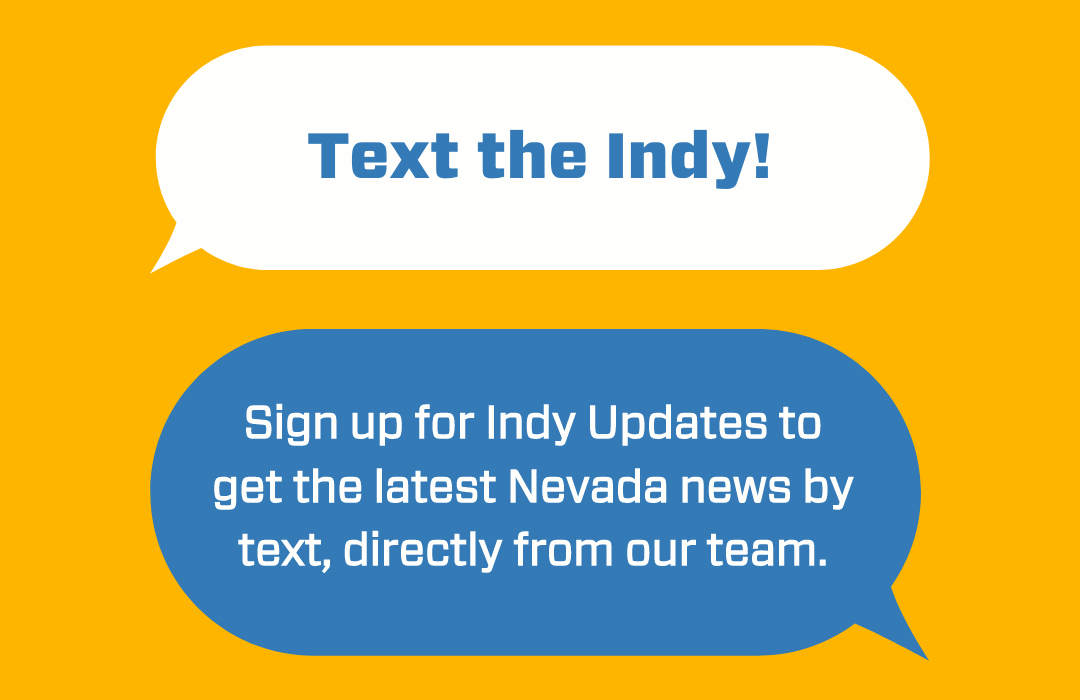 Featured Videos
Comment Policy (updated 4/20/2021): Please keep your comments civil. We reserve the right to delete comments or ban users who engage in personal attacks, use an excess of profanity, make verifiably false statements or are otherwise nasty. Comments that contain links must be approved by admin.