Street food vendor bill looking for 'uniformity' faces pushback from local governments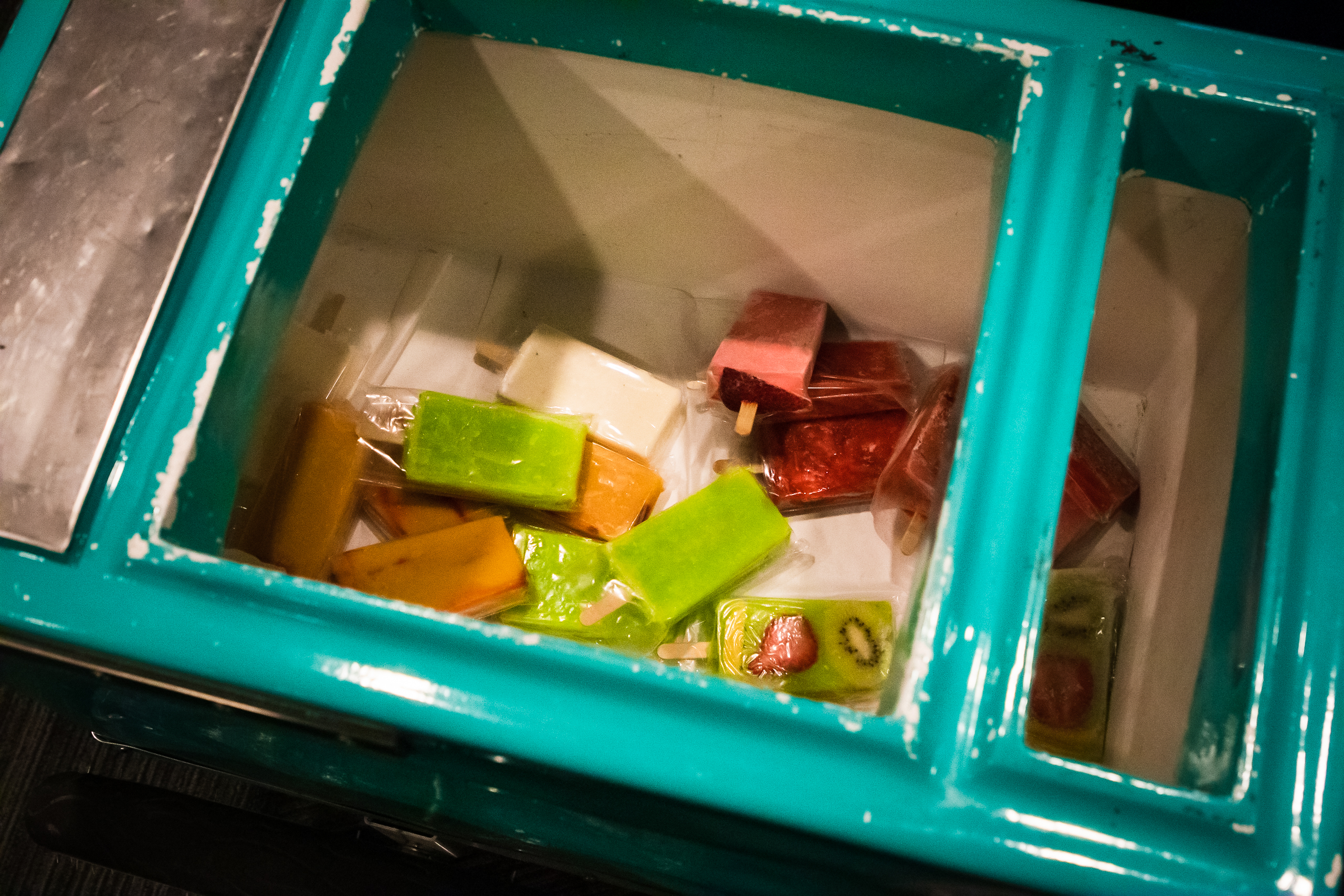 After seeing the Southern Nevada Health District (SNHD) take down a street vendor's stand during a ride-along, state Sen. Fabian Doñate took on the task of creating a framework to "legitimize street food vendors" and help them operate as small businesses.
Doñate presented SB92 at a Wednesday afternoon meeting of the Senate Committee on Growth and Infrastructure, where he faced pushback from some local governments as well as an outpouring of public support. During his presentation, he recalled a recent encounter where he said a street vendor begged health officials to not take corn and other food items he was selling and asked Doñate to do something about it.
"He promised he'd do better to not repeat the encounter. He looked at me and asked if I was a state senator, why couldn't I do anything to stop them? Why was the system broken to not allow folks like him to be protected?" Doñate told the committee. "It was a traumatizing and frustrating experience for the both of us … We have a long way to go to repair the broken relationship that we have caused through our government."
Doñate added that he hopes the bill will "put an end to the brutal harassment" that street food vendors experience, restore equity and economic opportunity for small businesses and ensure that experiences like that "never happen ever again."
The bill refers to sidewalk vendors who sell food in a pushcart, stand, pedal-driven cart or wagon.
Mauricio Garcia Lopez, a canvasser with Make The Road Nevada, a community organizing nonprofit, shared his experience growing up watching his parents sell oranges on the side of the road. One day, as a 7-year-old, Garcia Lopez looked on as police officers approached their fruit stand and threw away the produce they were trying to sell, he said.
"I have seen firsthand the unfair treatment towards street vendors … I witnessed how my parents faced some horrific experiences and humiliations," Garcia Lopez said. "All people, regardless of immigration status, deserve to live with dignity and respect. Our hope is that SB92 passes so that street vendors are not treated like criminals the way my parents were treated for trying to make a living."
SB92 would establish regulations at the state level for sidewalk vendors, including requiring certain licenses and permits. The bill also would require a local health entity to adopt regulations for sidewalk vendors who sell food and create the Task Force on Safe Sidewalk Vending.
An amendment to the bill adds that health districts have authority to inspect street vendors, set standards and requirements, and create an educational certificate program.
During the hearing, state Sen. Lisa Krasner (R-Reno) shared concerns about food handling safety and sanitary conditions.
"How would someone like me who's walking on the street and wants to stop and buy food from one of these roaming vendors know if they're certified or not?" she asked. "How would I know if the food from these roaming street vendors is safe and clean … How do I know it's the type of meat they say it is?"
If health districts choose to establish a certificate program for sidewalk vending, the amendment outlines three levels of classification for the types of vendors based on "risk of harm." Level one would be vendors selling prepackaged foods that don't require temperature control for safety. Level two would include vendors with food that requires limited handling and preparation, and level three would include vendors who prepare, cook and serve food.
Bradley Mayer, a lobbyist with SNHD, testified as neutral and said that the agency would continue to work with Doñate on the health district's role in the bill.
"SNHD does not criminalize the act of street food vending. And that will continue to be the case," Mayer said. "When encountering an unlicensed vendor, food regulations are enforced and information is given to how vendors can come into compliance. Nothing in this bill restricts us from enforcing our existing food regulations."
The Washoe County Health District joined SNHD in neutral, while representatives from Clark County, the City of Las Vegas, the City of Henderson, the City of North Las Vegas, the City of Reno, the Vegas Chamber and the Las Vegas Metropolitan Police Department argued in opposition of the bill. Some said they were open to working with Doñate and amending the bill.
One cause of concern for the opposition was contradicting language in the bill regarding whether county or city governments could or could not restrict or prohibit vendors from public sidewalks or require them to only operate in designated areas.
Another focus for opponents was the makeup of the task force. It would consist of nine members appointed by the secretary of state, including representatives from the secretary of state's office, a health district, a county or city employee, a small business owner, a rural Nevada resident, and four other members chosen by the secretary of state.
"We continue to have concerns with the ability for street vendors to be in parity with similar small businesses such as brick and mortar businesses or food trucks and mobile vendors. We also share some of the concerns on the local jurisdiction representation within the task force," said Kelly Crompton, a lobbyist representing the City of Las Vegas. "Southern Nevada is very different than Northern Nevada. Cities are very different than counties."
An amendment to the bill clarifies that county commissioners may restrict or prohibit sidewalk vendors from operating within a set distance of a food establishment, a child care facility, election polling place, recreational facility, convention center or designated entertainment district, among others. The amendment also states that county or city law enforcement officials may confiscate items only after giving the sidewalk vendor a verbal warning (in the vendor's preferred language) and a "reasonable amount of time" to relocate.
Doñate added that the goal of the task force is to have uniformity across the state.
"If you were a street food vendor, I can guarantee that there are parts of town in Las Vegas where you could cross the street and you might find yourself in unincorporated Clark County," Doñate said. "And that becomes very confusing as to which license applies to you … I think it's the uniformity and making sure that we're reducing the barriers to apply for the license so that they can be in compliance."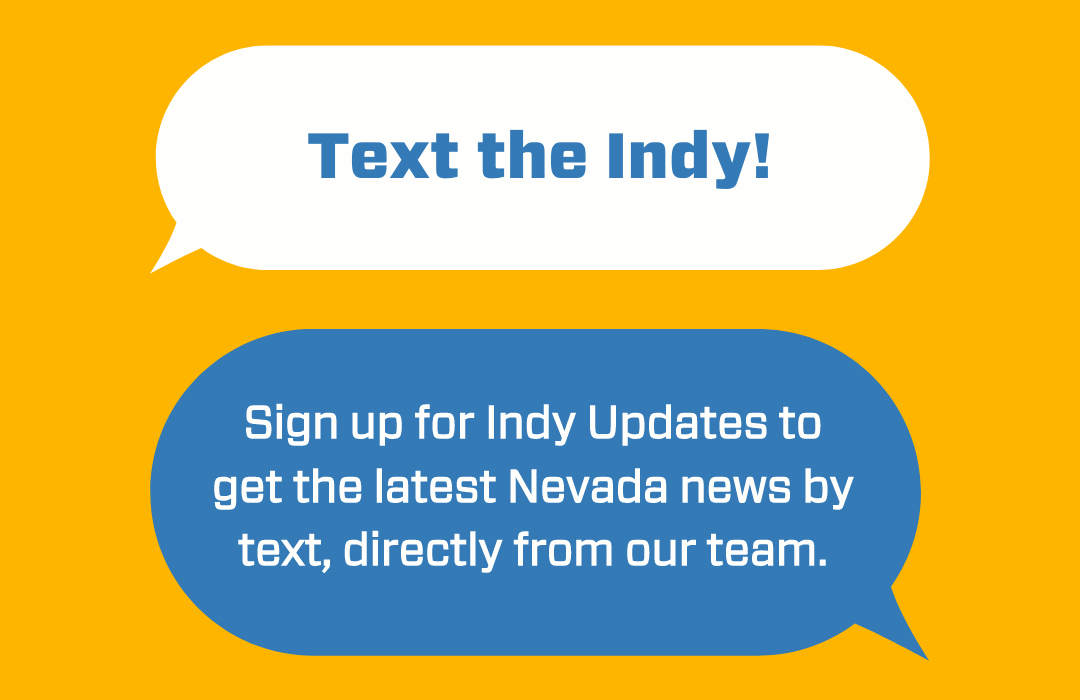 Featured Videos