Gov. Sisolak signing a bill into law that would make neon the official state element. (Joey Lovato/The Nevada Independent)
Students succeed in making neon the state element
April 24th, 2019 - 10:02am
It's official: Neon is now the State Element.
Gov. Steve Sisolak signed AB 182 into law in his office Tuesday afternoon, surrounded by smiling students from Carson Montessori School who helped make it happen. Assisted by Will Durham, the director of the Nevada Neon Project, the students helped write the bill language and even lobbied lawmakers.
The measure passed both houses unanimously with only one minor hiccup when it was suggested that gold should also be considered as a candidate. But the students had an answer for that: Gold is also a mineral, while neon is solely an element.
Neon joins 22 other official state emblems including:
State Colors – Silver and Blue
State Song – Home Means Nevada
State March – Silver State Fanfare
State Trees – Single-Leaf Piñon and Bristlecone Pine
State Flower – Sagebrush
State Grass – Indian Ricegrass
State Bird – Mountain Bluebird
State Insect – Vivid Dancer Damselfly
State Reptile – Desert Tortoise
State Animal – Big Horned Sheep
State Fish – Lahontan Cutthroat Trout
State Fossil – Ichthyosaur
State Artifact – Tule Duck Decoy
State Metal – Silver
State Precious Gemstone – Virgin Valley Black Fire Opal
State Semiprecious Gemstone – Nevada Turquoise
State Soil – Orovada Soil
State Rock – Sandstone
State Locomotive – Engine No. 40
State Tartan –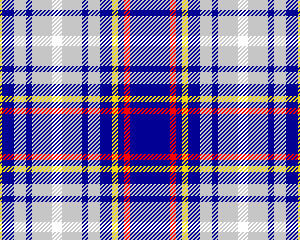 State Seal – The Great Seal of the State of Nevada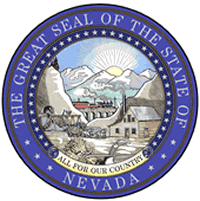 State Flag –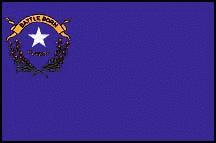 Here's our video of Tuesday's bill signing, starring some very happy students:
Comment Policy (updated 3/21/19): We welcome reader comments on our stories. However, in keeping with our general policy of transparency, accuracy and accountability, we do not accept comments from anonymous accounts. Anonymous accounts are those without a valid first and last name. Any such comments will be deleted, and anonymous users will be blocked from commenting further. We also will block commenters who use offensive language, engage in personal attacks or state things that are verifiably false.
get our morning newsletter,
The Daily Indy
INDYMATTERS PODCAST
CAFECITO CON LUZ Y MICHELLE
@TheNVIndy ON TWITTER