Tech industry pushes back against bill making phones easier to repair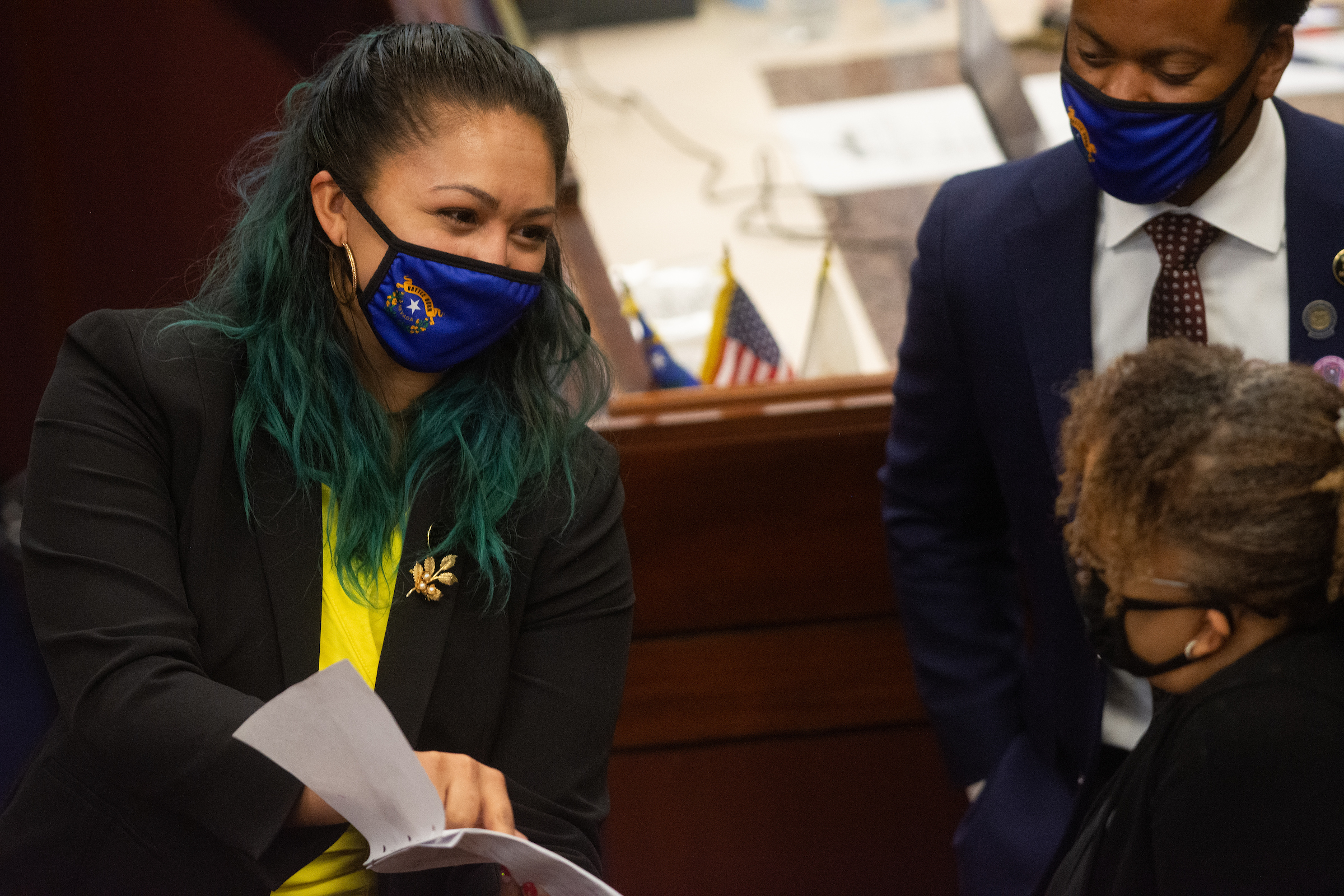 Environmentalists and electronic repair shops on Monday hailed a bill making it easier for consumers to repair their electronic devices as a way to reduce toxic waste. But technology firms criticized the legislation for potential cybersecurity risks and unintended consequences.
The clash came during a hearing for AB221, a bill introduced by Assemblywoman Selena Torres (D-Las Vegas) that would require manufacturers of digital electronic equipment to produce documentation and the parts and tools necessary to diagnose, maintain and repair electronic devices valued from $100 to $5,000.
"Quite simply, this bill allows for you to just fix your cell," Torres said.
Torres described working at a repair shop throughout college and watching as electronic devices became harder to repair, forcing consumers to purchase new phones rather than repair ones they had. The bill will allow small businesses to perform repairs that manufacturers will not and expand access to certified technology programs that give consumers more affordable and environmentally friendly options, she said.
Passage of the bill would also address a shortage of educational technology, said Torres, who is a teacher, noting that the right to repair will give schools and other institutions the information needed to maintain equipment and access more affordable refurbished electronics and help bridge a digital divide.
Nevada is among 25 states considering "right to repair" legislation that followed from a 2012 Massachusetts state law requiring automobile manufacturers to make information and parts needed to repair cars available to consumers.
Under AB221, electronic device manufacturers would have to provide repair manuals, diagrams, relevant software patches, parts, tools and supporting information — with no extra profit for the manufacturer. The legislation holds that companies would not have to divulge any trade secrets or alter any arrangements between a repair provider and manufacturer.
E-waste accounts for up to 70 percent of landfills' toxic waste, and research from the United State Public Interest Research Group indicates that Americans purchase 161 million new smartphones each year, which takes 37.7 million tons of raw material to satisfy, or the equivalent to an Empire State Building in materials every six days, Torres said.
"Making it easier to repair these devices will mitigate climate change by reducing the energy consumed in the manufacturing phase of production," Torres said.
The bill excludes automobile and agricultural equipment manufacturers, but there was some confusion surrounding the definition of electronic devices, and Torres said lawmakers were still working on how to best legally define a term that encompasses cell phones, computers, laptops, printers and other smaller electronic devices.
Violation of the law would be considered a deceptive trade practice, and companies would be open to civil and criminal penalties that would initially consist of a civil penalty of $5,000 and jail time with escalating penalties for continued infractions.
The bill raises "myriad" concerns, said Cameron Demetre, a representative for TechNet, a national bipartisan network of technology CEOs and senior executives. He cited the potential for unintended consequences, including privacy and safety risks.
"It is essential each repair person is properly trained in how not only to repair the device but also establishes a relationship with manufacturing in order to create a critical accountability link," Demetre said.
He added that as far as environmental concerns, electronic product manufacturers have substantial environmental accountability programs.
"Our companies take tremendous pride in eliminating their environmental impact," Demetre said.
Nine Nevada-based advocacy groups, including the Nevada Conservation League and Great Basin Water Network, submitted a letter supporting the bill and lauding it as a necessary step to lowering affordable electronics barriers. The letter emphasized that the bill would also reduce the wasteful practice of throwing away electronics that use materials mined from Nevada's lands.
"Toxic heavy metals from e-waste make their way into our water sources through the runoff cycle and impose another unmitigated externality to consumers," the letter said. "Right to Repair would extend the lifetime of devices, create a viable market for used electronics, and reduce the need for constantly buying the newer, more expensive models."
The legislation would weaken existing relationships between manufacturers and authorized repair facilities, said Lisa McCabe, a lobbyist for CITA, a trade association for the wireless communications industry. She added that the legislation would provide no protection or quality assurance for consumers.
"The marketplace already provides a wide range of consumer choice for electronic repair without the mandates imposed by this legislation," McCabe said. "Even if an independent repair is provided the technical information required under this bill, without specific training on reassembling his device, they could unintentionally cause any kind of performance problem."
Curtis Jones, president of the Technology Center Inc., an electronics repair shop in Sparks, said that without the legislation, electronics will increasingly end up in landfills and businesses such as his will be forced to close.
"My customers come to me pleading with me to fix their printers and their computers. I have to tell him I can't, I can't get parts. I can't get any help from the manufacturer to do it," Jones said. "They don't want to have to go buy a new printer because it's just too expensive. We have to send truckloads of computers and printers to the dump every year because the recycling option is now disappearing."
When a consumer purchases a product, they should have the right to repair it, Torres said.
"This will create some competition for tech companies, but I think that this is what's best for Nevada consumers and Nevada small businesses," Torres said. "Independent repair providers throughout Nevada are small businesses. Expanding access to repair shops will help Nevadans find gainful employment, and will help Nevada consumers repair their devices."
Comment Policy (updated 4/20/2021): Please keep your comments civil. We reserve the right to delete comments or ban users who engage in personal attacks, use an excess of profanity, make verifiably false statements or are otherwise nasty. Comments that contain links must be approved by admin.