$2 million price tag divides correctional officials and lawmakers over bill enrolling released prisoners in Medicaid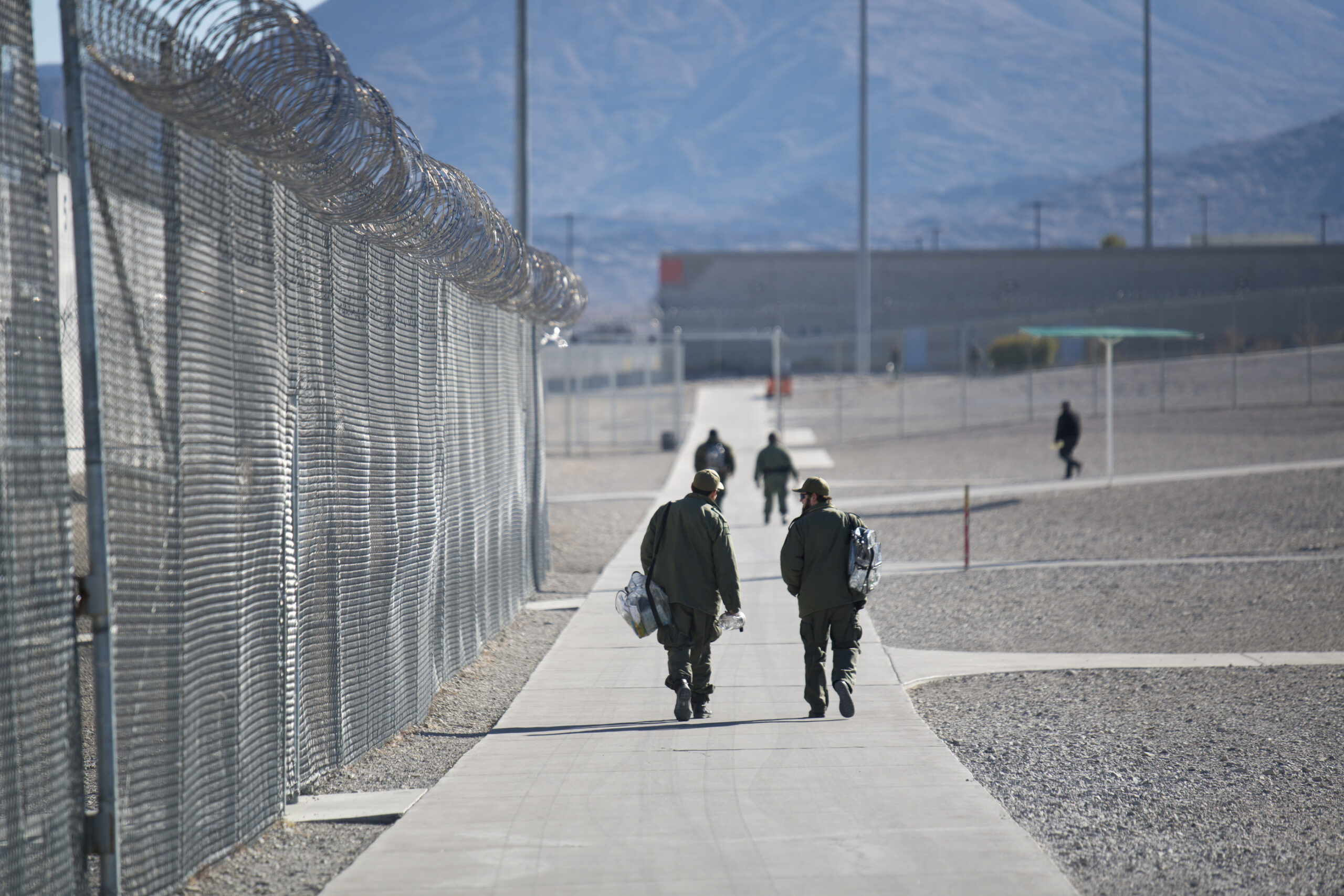 Lawmakers and correctional officials ended up at odds last week over a fiscal note attached to a measure aimed at enrolling soon-to-be released prisoners in the state Medicaid program.
AB358, sponsored by Assembly Speaker Jason Frierson (D-Las Vegas), would in theory help alleviate medical expenses that the Nevada Department of Corrections currently covers with general fund dollars by signing up eligible members for Medicaid before release, Assemblywoman Rochelle Nguyen said as she presented the bill Tuesday during an Assembly Ways and Means Committee meeting.
"Instead of us paying for 30 days cash of people's medical [expenses], they would be covered under Medicaid," Nguyen said. "It would also help with the continuity of care because they would be set up, they would have providers that we would be able to work with ... and have that kind of continuity of care that is required for them to be successful once they are released."
But a fiscal note submitted by the Department of Corrections that estimated the program's cost as close to $2 million over the next two years ground the discussion to a halt.
NDOC Statewide Reentry Administrator Elizabeth Dixon-Coleman said that the state releases about 6,000 prison inmates annually, and that the state prison system needed the money to pay for increased personnel, operating systems and equipment expenses necessary to establish a program that will process roughly 460 Medicaid applications a month.
"We do not have an electronic processing component to this. We don't have the infrastructure nor the supporting abilities to do this," Dixon-Coleman said.
Budget committee Chair Maggie Carlton (D-Las Vegas) pushed back against the addition of the fiscal note, saying the state's existing Medicaid program should be able to address any cost concerns.
"Medicaid does eligibility. That is their life. That is what they do. It seems to me as though we're recreating the wheel here in creating program officers to do eligibility when Medicaid currently does eligibility," Carlton said. "Is there a way within the Medicaid regime to allow these inmates to access that in a safe and secure way ... and take NDOC out of the middle for a portion of this and have Medicaid do the thing that they do so well?"
The NDOC and Division of Welfare and Supportive Services have created a pilot project to test out the eligibility process, division chief of programs operations Joe Garcia told the committee. Though the division has considered shortening the roughly 20-page paper application and has a call center that can take applications over the phone, there could be security issues with inmates applying for Medicaid over the phone, he said.
Frierson said similar programs without attached costs exist, including at the Clark County Detention Center. He added that inmates have to speak with their attorneys via phones, and that does not violate confidentiality laws.
"There are phones. It's not like they're sending homing pigeons out. They have to be able to talk to their attorneys, and they have to be able to do it in private," Frierson said. "This would seem to me to be an opportunity to defray costs of medical expenses as folks are transitioning out. And I'm just a little surprised at the reluctance, especially recognizing that there have been efforts to address this for some time now."
Though Dixon-Coleman cited concerns about HIPPA and security issues, Carlton said that she would have more worries around paper documentation and security than a phone call. Officials with the NDOC need to investigate other options and take Frierson's comment about a secure line and confidentiality to heart, she added.
"There's a little bit more work to be done on this. We'll follow up with the appropriate folks and see where we can go. And I'm sure you'll follow up with them also," Carlton said.
Editor's Note: This story first appeared in Behind the Bar, The Nevada Independent's newsletter dedicated to comprehensive coverage of the 2021 Legislature. Sign up for the newsletter here.
The Nevada Independent is raising $200,000 by Dec. 31 to support coverage of the 2024 election.
Tax-deductible donations from readers like you fund this critical work.
If you give today,your donation will be matched dollar-for-dollar.
Give + Get Matched
Featured Videos