2-Minute Preview: Criminal justice overhaul, school volunteer background checks and electric scooters all on deck for Legislature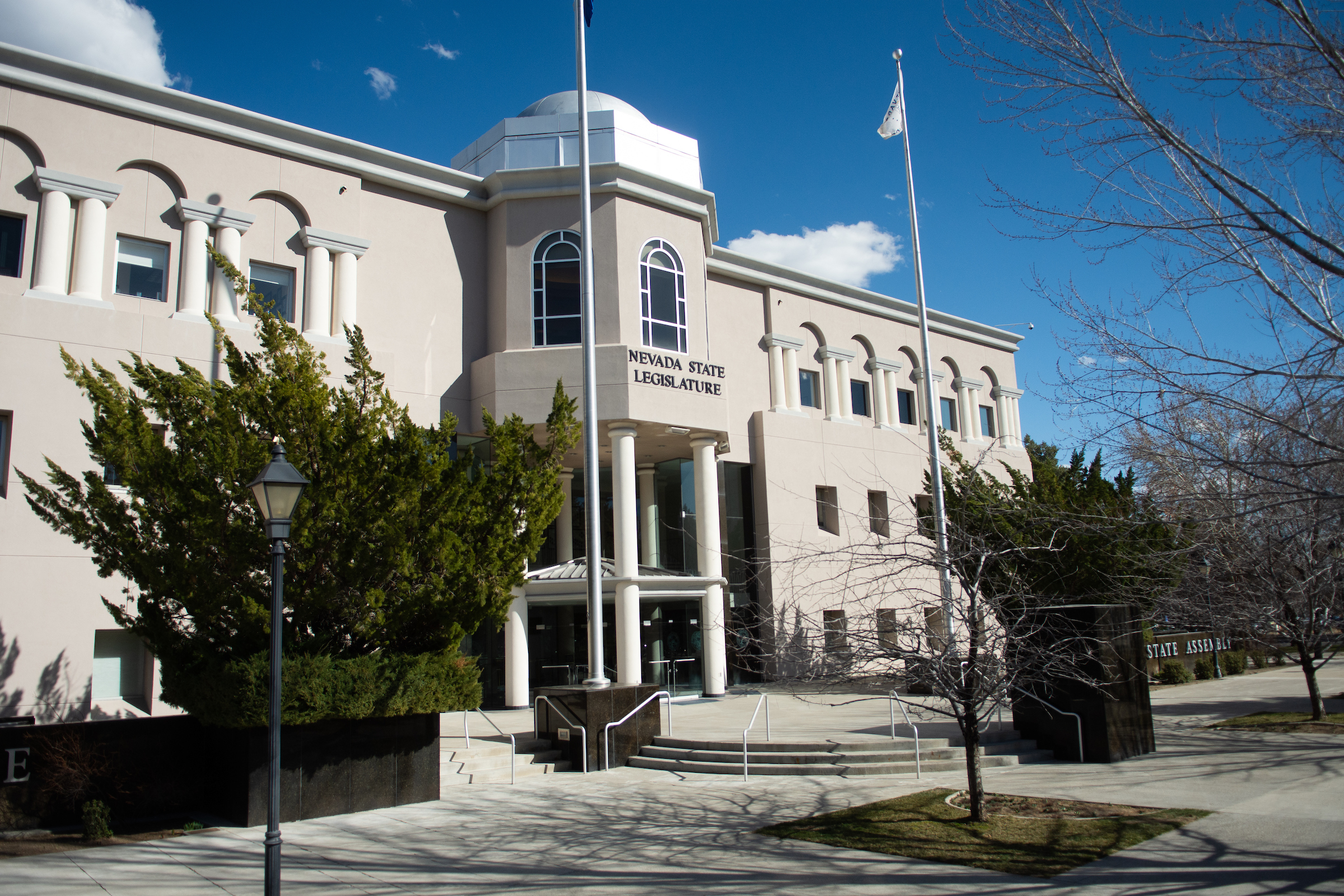 Votes on a major criminal justice overhaul bill, legislation authorizing electric scooter companies such as Bird and Lime to operate in the state and a proposal to allow for free driver's license tests for homeless youth are up on lawmakers' Thursday agenda.
They'll also hear bills that would allow people to have their records sealed for decriminalized offenses, make changes to background checks for school volunteers and increase the number of driving hours required before a minor can obtain a driver's license.
For more information on the status of bills working their way through the Legislature, check out The Nevada Independent's bill tracker. And for the bills in committee today, check out the Legislature's website for committee times and links to watch live committee meetings and floor sessions.
Here's what to watch for on Thursday at the Legislature:
Budget closings
Members of joint Assembly and Senate budget committees will grant initial approval to the budgets of the Department of Conservation and Natural Resources and portions of the Department of Education.
AB192 + AB315: Record sealing of decriminalized offenses, for wrongfully arrested
Proposed by Democratic Assemblyman Will McCurdy, this bill would allow any person convicted of a crime that is later decriminalized to request a court seal all records of criminal history related to that crime.
The measure would not apply to traffic offenses, and would apply to any offenses decriminalized on, before and after July 1, 2019. It passed the Assembly on a 37-3 vote on April 23.
Also up for a hearing is AB315, a bill by Democratic Assemblyman Alexander Assefa allowing any individual found to be wrongfully arrested to petition a court to expunge all records relating to their arrest within 30 days. It passed the Assembly unanimously on April 23.
Both bills are scheduled for a hearing in the Senate Judiciary Committee at 8 a.m.
AB301: Reporting deaths in county jails
Proposed by Democratic Assemblywoman Teresa Benitez-Thompson, AB301 would require more reporting and information on inmates who die in county or city jails.
The bill requires sheriffs who operate county jails to report each death of a prisoner, submit to the County Commission a biannual report of all deceased inmates over the past six months.
The measure also requires each County Commission or local government to schedule an agenda item at least twice a year to review information on the deaths of prisoners. It comes amid a Reno Gazette-Journal investigation that found inmate deaths spiked more than 600 percent since 2015.
It's scheduled for a hearing in the Senate Judiciary Committee at 8 a.m.
AB236: Omnibus criminal justice reform bill
After a substantial amendment, members of the Assembly Judiciary Committee are preparing to vote out a massive criminal justice reform bill reducing penalties for some lower-level crimes and increasing access to "diversion" programs that give offenders treatment instead of jail time.
The bill comes from a set of recommendations developed before the legislative session by criminal justice leaders and the Crime and Justice Institute, amending the punishments for crimes such as burglary, theft and defining someone as a "habitual" criminal.
It's scheduled for a vote in the Assembly Judiciary Committee at 10 a.m.
SB185 + SB239: Background checks for school volunteers, bullying and cyberbullying
Sponsored by Republican state Sen. Heidi Gansert, SB185 would ease requirements that school volunteers receive background checks, in the wake of the creation of a requirement in 2017 that all school volunteers be screened for criminal history that caused bottlenecks, financial hardships and had a chilling effect on some volunteers.
Another bill sponsored by Gansert, SB239, makes changes to existing law requiring investigations into reports of bullying or cyberbullying by a school administrator to be completed no less than two school days after the administrator receives a report or within three days if there are extenuating circumstances. The legislation allows that time period to be extended to no more than five school days after the report is received with the consent of the victim or his or her parents.
The bills will be heard by the Assembly Education Committee at 1:30 p.m.
SB300: Alternative electric rate-making
Approval of this bill, sponsored by Democratic Sen. Chris Brooks, would substantially overhaul how electric rates charged by NV Energy are set and regulated.
The bill, SB300, would authorize the Public Utilities Commission to adopt regulations allowing for "alternative ratemaking," which could include automatic triggers raising or lowering electric rates depending on several performance metrics and other factors, while possibly removing the regularly-scheduled general rate case that occurs every three years.
The bill passed unanimously out of the Senate on April 23, and was initially scheduled for a hearing on Tuesday but pushed back to Thursday.
The bill will be heard in the Assembly Growth and Infrastructure Committee at 1:30 p.m.
SB474: Older teens need learner's permit, more supervised driving experience
If approved, this bill would increase the number of driving hours required before a person under the age of 18 can obtain a driver's license.
As written, it would raise the number of required driving hours from 50 to 75 and require at least 15 of the hours be done during darkness. The bill would not apply to anyone between 16 and 17 currently eligible for a driver's license prior to the bill's effective date if passed.
It passed on a party-line 13-8 vote in the Senate on April 23.
The bill will be heard in the Assembly Growth and Infrastructure Committee at 1:30 p.m.
AB363 + AB485: Free driver's license tests for homeless youth, electric scooters
Sponsored by the late Assemblyman Tyrone Thompson, AB363 would require the Department of Motor Vehicles to waive fees if a homeless person requests a replacement license, allow homeless individuals to receive free birth certificate copies and waive fees for driver's license tests if the applicant is homeless. The bill will be heard at 1:30 p.m. in the Senate Growth and Infrastructure Committee.
Senate Majority Leader Nicole Cannizzaro announced on the Senate floor on Wednesday that all senators' names would be added to the bill unless they chose to opt out in honor of Thompson, who passed away suddenly over the weekend.
The committee will also hear AB485, which would set up a regulatory structure to allow for the operation of electric scooter companies such as Bird and Lime to operate in Nevada. Scooter operators would be required to be at least 16 years old.
SB410: Work session to repeal tax credits used by Faraday Future
SB410, sponsored by Republican state Sen. Ben Kieckehfer, proposes to repeal tax credits that were approved during a special session of the Legislature in 2015 to bring electric car manufacturer Faraday Future to Nevada. The company later abandoned its Nevada plans amid ongoing financial trouble.
This bill would repeal language allowing the Governor's Office of Economic Development to offer $38 million in initial transferable tax credits and $7.6 million in recurring transferable tax credits to any company or business that spends at least $1 billion on capital expenditures or construction on a business in the state.
The legislation is up for a vote in the Assembly Taxation Committee at 4 p.m.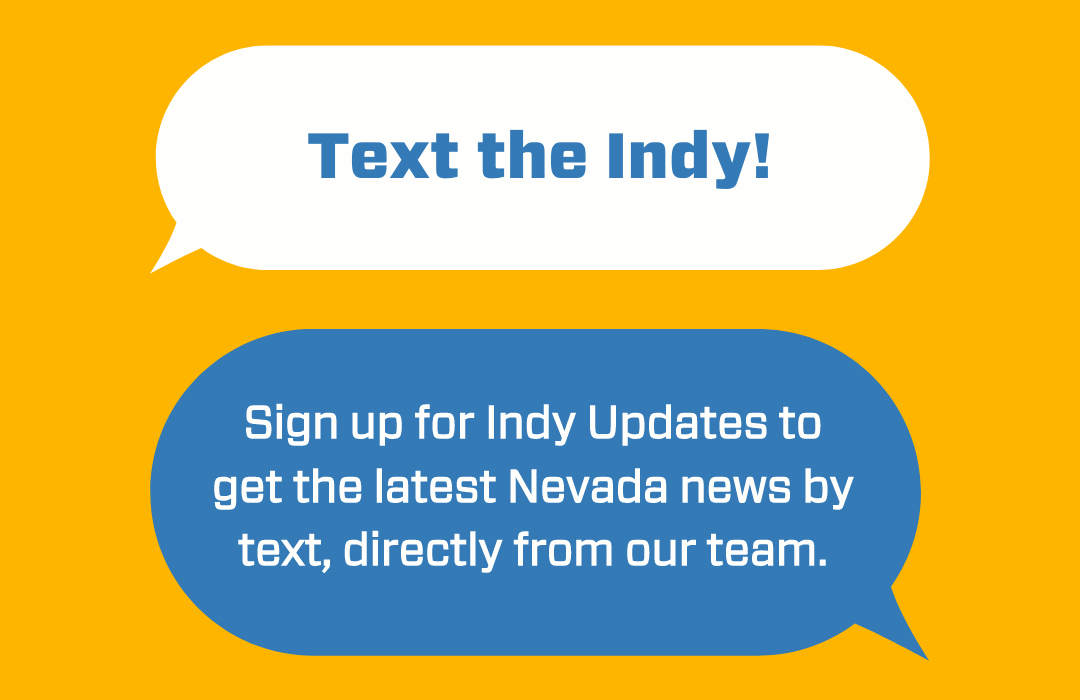 Featured Videos
Comment Policy (updated 4/20/2021): Please keep your comments civil. We reserve the right to delete comments or ban users who engage in personal attacks, use an excess of profanity, make verifiably false statements or are otherwise nasty. Comments that contain links must be approved by admin.