The Nevada Legislature on Feb. 4, 2019. Photo by David Calvert.
2-Minute Preview: Legislature discussing ramped-up penalties for gun crimes, anti-pet HOAs, state-based savings accounts for needy
February 27th, 2019 - 2:15am
Lawmakers on Wednesday will consider bills that would substantially increase the amount of prison time someone gets for using a gun in a crime, would increase the number of judges in the state and would bar HOAs from certain anti-pet policies.
They will also review legislation that would ease barriers to becoming a cosmetologist, create state savings accounts for low-income people, and change Nevada water law.
For more information on the status of bills working their way through the Legislature, check out The Nevada Independent's bill tracker. And for the bills in committee today, check out the Legislature's website for committee times and links to watch live committee meetings and floor sessions.
Here's what to watch for on Wednesday at the Legislature:
SB144: Extending punishment for using a firearm in a crime
The Senate Judiciary Committee will consider SB144, which would change the way someone is sentenced for using a gun or tear gas in the commission of a crime. Existing law specifies that the "enhancement" for using such a weapon is between 1 and 20 years, and a judge must consider the circumstances of the case and defendant in determining the length of the additional sentence.
SB144, sponsored by Republican Sen. Ben Kieckhefer, would remove the judge's discretion on the length of the additional prison time. Instead, a "weapons enhancement" would call for an additional prison term that is the same length as the sentence for the underlying charge and served in addition to the other prison term — not concurrently.
For example, if someone was sentenced to 10 years in prison for burglary, but committed it with a gun, they would receive another 10 years in prison for using a gun, for a total of 20 years.
The committee meets at 8 a.m.
AB43: More judges
The Assembly Judiciary Committee will hear presentations about District Court operations in Reno and Las Vegas, as well as review AB43, which increases the number of judges in Nevada. The additional judges would be elected in 2020 and take office in 2021.
The bill would raise the number of family judges in the 2nd District — based in Reno — from six to seven. It would boost the number in the Elko-based 4th District from two to three.
For the Las Vegas-based 8th District, the bill would boost the number of district judges from 32 to 38 and the number of family court judges from 20 to 29. Funding for the new judges is not included in the bill; it would cost the 8th District alone nearly $7 million over the next two years, for example.
The committee meets at 8 a.m.
Nevada System of Higher Education budgets
Members of a joint Senate / Assembly money subcommittee will discuss the budget of the Nevada System of Higher Education, including all of the colleges, dental and medical schools, prison education programs and the Silver State Opportunity Grant.
The subcommittee meets at 8 a.m.
A second subcommittee, which meets at the same time, will review the Department of Motor Vehicles' budget.
AB161: Freedom of pet ownership in HOAs
The Assembly Government Affairs committee will discuss AB161, a bill designed to enshrine the right to keep a pet in a residence that's part of a homeowners association.
The measure, sponsored by Republican Assemblywoman Alexis Hansen and a bipartisan list of other Assembly members, would prevent HOAs from banning residents from keeping at least one dog, cat, bird, or aquarium-based animal in their home or yard.
The bill would also prevent any pet restrictions from applying retroactively. In other words, an HOA could not tell a pet owner to get rid of one of their three dogs if a two-dog limit is imposed.
The committee meets at 8:30 a.m.
SB214: Charter schools and professor pay system
The Senate Education Committee will hear presentations from leaders at Nevada charter schools.
Then, members will hear SB214, a bill that urges the Nevada Board of Regents to adopt a comprehensive system for determining pay raises for teaching staff. The Nevada Faculty Association has advocated for such a system.
The committee meets at 1 p.m.
AB76: Regional behavioral health boards
Members of the Assembly Health and Human Services committee are considering AB76, which calls for paid staff to assist Nevada's four regional behavioral health boards complete their duties.
The bill would add more specific duties for the boards, including establishing an electronic database of behavioral health information and tracking how many people are involuntarily admitted for mental health care in their region. The bill calls for more than $600,000 in the next two years to add the staff.
The committee meets after the Assembly floor session — no earlier than 1:30 p.m.
SB208: Reducing barriers to a cosmetology license
Members of the Senate Commerce and Labor committee will discuss SB208, which would reduce the barriers to becoming a licensed cosmetologist.
Among other things, it would reduce the requirements for taking the esthetician's exam from 900 hours in a licensed cosmetology school to 600, and would reduce the requirement for being a hair designer from 1,200 to 1,000 hours in a cosmetology school.
The bill is backed by Democratic Sen. Mo Denis and Republican Assemblywoman Jill Tolles. The committee meets at 1:30 p.m.
SB33: Child support payment enforcement
Members of the Senate Committee on Health and Human Services will hear a bill that would require most insurers check whether a person has child support payments due before awarding workman's compensation to an individual.
SB33, which is sponsored on behalf of the state's Division of Welfare and Supportive Services, would require insurance companies to exchange information with the state department overseeing child support payments to see if any person owed more than $500 for claims related to bodily injury, wrongful death, workers' compensation or life insurance.
Any insurer who discovers a person owed an award that has outstanding child support payments to withhold payments from the claim to the division for child support payments, after making payments for any attorney's fees, medical expenses or property damage.
The committee is scheduled to meet at 4 p.m.
SB194: Low-income savings accounts
Proposed by Democratic Sen. Pat Spearman, SB194 would copy an Oregon program creating state-backed savings accounts for low-income people to which businesses can contribute matching funds in exchange for a tax credit.
The bill creates a program within the state Health and Human Services department that would only be available to state residents over the age of 12 who live in a low-income housing project, receive Medicaid or are in foster care.
The bill creates a savings account with fiduciary organizations and allows for matching deposits made by account holders between $1 and $5 for each dollar placed in the account, with an annual limit of $3,000 in matching funds for any account holder.
The measure also prohibits the state health department or housing authorities from counting the income gained through the program as income, which could threaten the ability to qualify for entitlement programs.
The bill authorizes $5 million in tax credits for businesses that contribute to the program in the 2019-2020 fiscal year, with another $5.5 million authorized in the following fiscal year. It also requires the amount of tax credits to increase by 110 percent of the tax credits authorized in the preceding year.
The Senate Health and Human Services Committee meets at 4 p.m.
AB30, AB51, AB62: State water legislation
Lawmakers on the Assembly Committee on Natural Resources, Agriculture and Mining will take up three bills sponsored by Nevada's top water regulator, the state engineer.
The most controversial bill, AB 30, would allow the state engineer to approve complex mitigation plans to resolve conflicts water users might have with other water users. Under Nevada water law, the state engineer is not allowed to approve new claims or applications for using water if doing so would interfere with the rights of existing water users with priority rights.
Opponents argue that the legislation would codify the use of monitoring, management and mitigation plans (3M plans), which could be used in several conflicts from Kobeh Valley to Coyote Springs. The most vocal criticism has come from the Great Basin Water Network, which argues that the bill would benefit the Southern Nevada Water Authority, which has proposed a 3M Plan in its application to pump and pipe groundwater from Eastern Nevada to Las Vegas.
A second bill, AB 51, would give the state engineer the authority to adopt regulations to manage surface water and groundwater as a "conjunctive" resource since the best science shows that diversions from one source affects the other. The proposed bill could also give the state's top water regulator the ability to impose levies for a conjunctive management program.
The final bill being proposed by the state engineer, AB 62, aims to close a loophole in Nevada water law and could anger many water users who benefit from it. The legislation, as written, would place a limit on how many extensions water users could get before constructing a project to develop water. Water users must meet certain criteria for extensions but there is currently no limit on how many they can receive.
The committee meets at 4 p.m.
Please join us for
IndieTalks: The rise of nonpartisans in Nevada
Tuesday | May 25, 2021 | 5:00 p.m.
Thank you to our sponsors and host venue: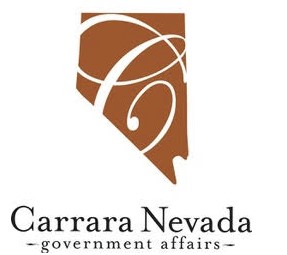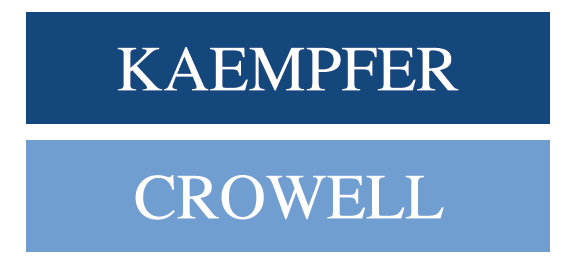 Comment Policy (updated 4/20/2021): Please keep your comments civil. We reserve the right to delete comments or ban users who engage in personal attacks, use an excess of profanity, make verifiably false statements or are otherwise nasty. Comments that contain links must be approved by admin.