Lawmakers advance mining tax deal; Republicans who voted in favor explain why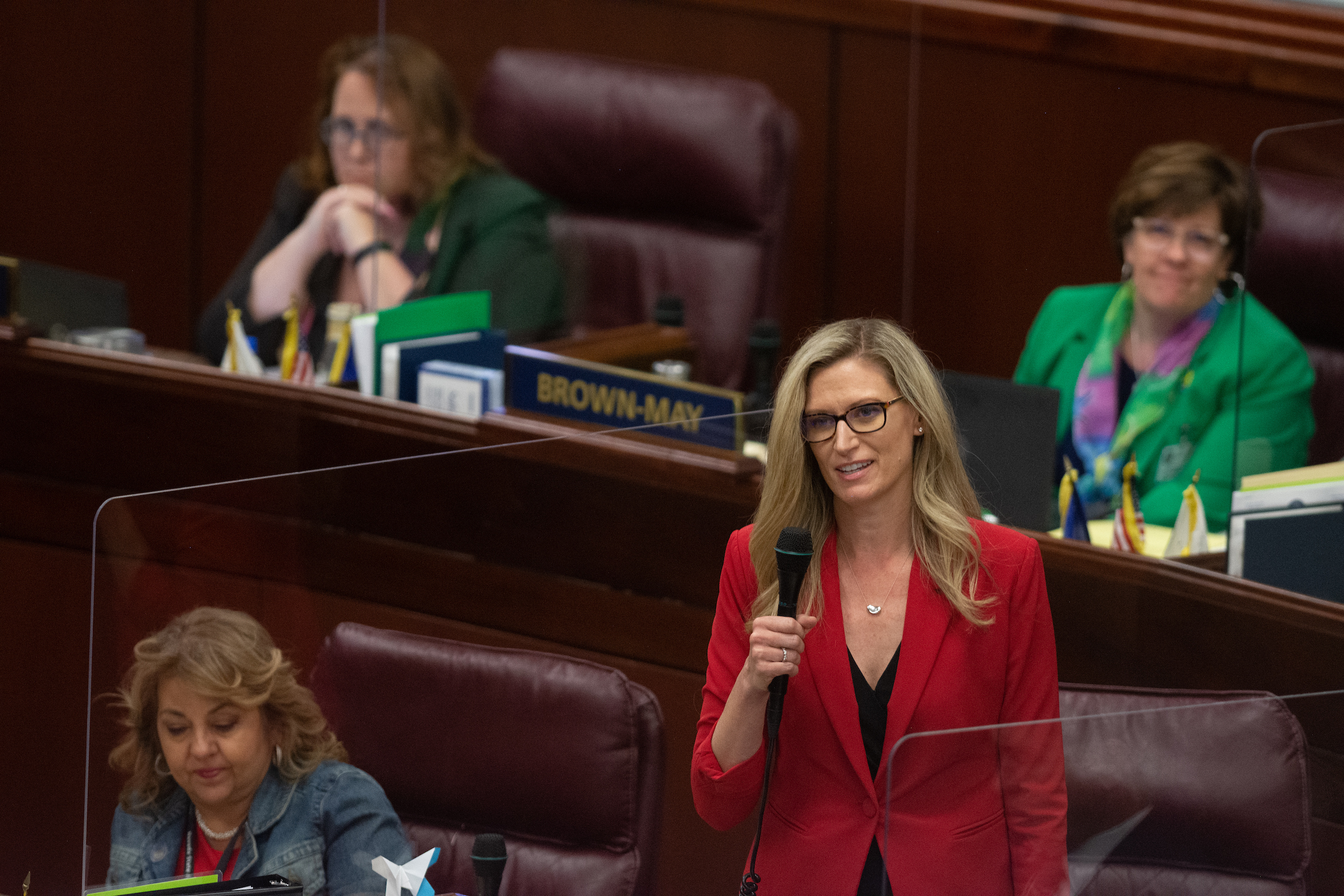 State lawmakers voted Monday to advance a major mining tax package that will allocate a combined $500 million to public education through new and extended mining taxes and federal COVID relief dollars — pushing the compromise package through the legislative process quickly on the final day of session.
The Assembly vote on AB495 was 28-14, with all Assembly Democrats and two Assembly Republicans — Jill Tolles and Tom Roberts — in support. In the Senate, four Republicans — Ben Kieckhefer, Heidi Seevers Gansert, Scott Hammond and Keith Pickard — joined Democrats to pass the bill in a 16-5 vote, sending the bill to Gov. Steve Sisolak for approval.
The bill, introduced late Saturday and heard for the first time on Sunday, involved a complicated trade of bills — including commitments to kill certain bills and pass others — and some challenges reining in the multiplying requests of lawmakers being courted for votes. An amendment to Democrat-sponsored SB292 that eliminates provisions allowing for straight-ticket voting was one of the Republican-favored elements of the deal.
The bill, which creates a new excise tax on annual gold and silver mine gross revenue above $20 million, is expected to eventually direct up to $500 million to education — including $200 million in federal COVID relief dollars and the rest through new and redirected taxes on the mining industry. It also restores funding to Opportunity Scholarships, a private school scholarship program supported by private donations made in exchange for tax credits.
An amendment adopted shortly before the floor vote in the Assembly allocated an additional $15 million in federal funding for learning loss at charter schools; charters were previously set to be excluded from the pot of money. Groups such as the Nevada State Education Association teacher's union have opposed more allocations for charter schools, which they say are exempted from too many accountability rules.
But Republicans have advocated for those schools, including in a bill, SB463, that will apply $3.8 million to hold a dozen charter schools harmless from funding drops they otherwise would have experienced in the transition to a new funding formula. Tolles also said some charters experienced similar closures of in-person learning during the pandemic.
"There was significant learning loss. They could utilize that help as well," she said in an interview.
Passage of the bill out of both chambers was lauded by Nevada Mining Association President Tyre Gray, who said in a statement that the legislation "encapsulates what is possible when we stop worrying about north or south, urban or rural, teacher or miner, and remember our commonalities." The Clark County Education Association — a key booster — tweeted that a "bipartisan relationship made this possible."
And in a joint statement with Assembly Speaker Jason Frierson and Senate Majority Leader Nicole Cannizzaro, Sisolak called the legislation "one of the most significant steps our State could take on our road to recovery."
"Today's historic vote was only made possible thanks to the partnership of education leaders, business and industry, a bipartisan group of legislators, stakeholders and community members," Sisolak said in a statement. "Our comeback will be strengthened by the continued collaboration and efforts of all Nevadans committed to working together for our families and a brighter future."
Assembly vote
Prior to the vote, Tolles and Roberts spoke with The Nevada Independent about their rationale for the votes, stressing that they had not only gained concessions in exchange for their pledge to support the tax, but also had an opportunity to improve education funding without overly burdening one single industry.
"For the mining industry, the caveat was everybody that is impacted agrees to it. There are no loss of jobs, there's … no loss of revenue to counties. And so the industry says we want this, that's a condition for us," Roberts said.
The Nevada Mining Association on Sunday night made it clear in a tweet that they were in support of the bill, and association President Tyre Gray sat at the presenter's table with Assembly Speaker Jason Frierson during the hearing for the bill.
Through the session, both lawmakers have struck a more moderate tone than others in the Assembly Republican caucus. Roberts, a former assistant sheriff with the Las Vegas Metropolitan Police Department, is planning to leave legislative service and run for Clark County sheriff in 2022.
For her part, Tolles said her entire rationale for getting involved in politics was to advocate for education — saying the combination of industry buy-in for the bill and the fact that proceeds would go to education checked all of her boxes.
"I'm not going to be in politics forever, but I'm always going to be a human being and a wife and a mom and a professional and a member of my community," she said. "And so every decision that I have to make can't be about whatever is going to happen in the future, it has to be about whether or not I feel good about what's right in front of me and how I feel about it when I'm looking back at my life."
Both lawmakers said that bill language adding back funding authorization to the Opportunity Scholarship program — a tax credit program offering private school tuition grants for low-income families — was a key element of negotiations, and said future discussions on the scholarship program have been promised.
Tolles wanted the scholarship program, which now counts only a little more than 1,000 enrollees and is at less than half its original size, not to be so restrictive and to ensure continuity of funding through budget cycles, so that parents with children enrolled in the program have more certainty year-over-year rather than having to face fears every two years about being dropped from the program.
"The way that the system, as I understand it works right now, is that every two years, it's a fight just to maintain," she said. "And so that's very traumatic for those kids, and those families, to feel like it's essentially their version of an eviction moratorium like every two years."
The bill does not guarantee that the scholarship lasts beyond the coming biennium, but does lift provisions from 2019 that did not allow new students to enroll.
Assemblyman Andy Matthews (R-Las Vegas) said in a speech on the Assembly floor that his Republican colleagues' decision to support a tax hike "in exchange for concessions so modest as to be insulting is simply astonishing to me."
"Spending more money without enacting any structural reforms or accountability measures has never solved our educational problems," he said.
Assemblywoman Teresa Benitez-Thompson (D-Reno) said when evaluating good tax policy, one question she asks is "are the people who are going to be taxed understanding of that tax, and ... do they share those principles enough that they come in support?"
"We have that in Assembly Bill 495," she said. "In this building, it is a rare thing to get consensus. It is even more rare when we get it around policies such as this. This is long overdue."
Senate
Four Senate Republicans crossed party lines to support the bill on Sunday evening, easily clearing the required two-thirds majority just a few hours after the Assembly passed the bill.
Kieckhefer, who is termed out of office after this session, said in a floor speech that the bill represented the "art of legislating in a single bill," representing a compromise of things he strongly supported and strongly opposed.
"While there are plenty of reasons that I could point to to vote against this bill, I think the benefits far outweigh the drawbacks," he said. "And when you get to this place, I think it's important to try to find a way to say yes to help people, and that's what this bill does."
Seevers Gansert also pointed to the enhanced education funding in the bill, touching not only public education but also charter schools and Opportunity Scholarships, as the reason for her support. Pickard said he was troubled by "special interests" using the initiative petition process to "put pressure on us," but said he would support the bill because of the additional funding for education.
Hammond said the process of getting to the vote "was a rocky one," but said he ignored pressure from "outside interest groups and disaffected third parties" and voted to advance the policy because he agreed with the merits of the bill.
"While I don't expect the ... naysayers who don't even bother to read the legislation to keep their opinions to themselves, I will be voting yes, for all of our state's students," Hammond said. "I urge my colleagues to join me, because even if it's only one student, it'll change their life without ever even knowing it and that's worth it."
But five Republican senators voted against the bill, with several raising concerns with the rushed process that brought the legislation forward. Sen. Pete Goicoechea (R-Eureka) said he had wanted to see a credit offsetting any increased collection of the existing net proceeds tax on minerals against the new excise tax, and said it was "unfair to ask any one industry to come to the plate."
"Education needs to be borne by all of us, not one single industry," he said. "I think they were forced to be here, and forced to support this bill."
Sen. Ira Hansen (R-Sparks) also raised similar concerns about the industry-specific tax, saying that the state's gaming industry had long skated by without paying its fair share to education, saying it would "allow the very people that have not paid enough consistently to get away with it once again."
"(For) all but a handful of us in this room, the people that are going to pay this tax, they are not our constituents. They are mine. It's very easy to tax people that actually are not even in your district."
Reporter Tabitha Mueller contributed to this report. Updated at 4:34 p.m. on 5/31/21 to add comments from floor speeches. Updated again at 7:30 p.m. to include details from the Senate vote.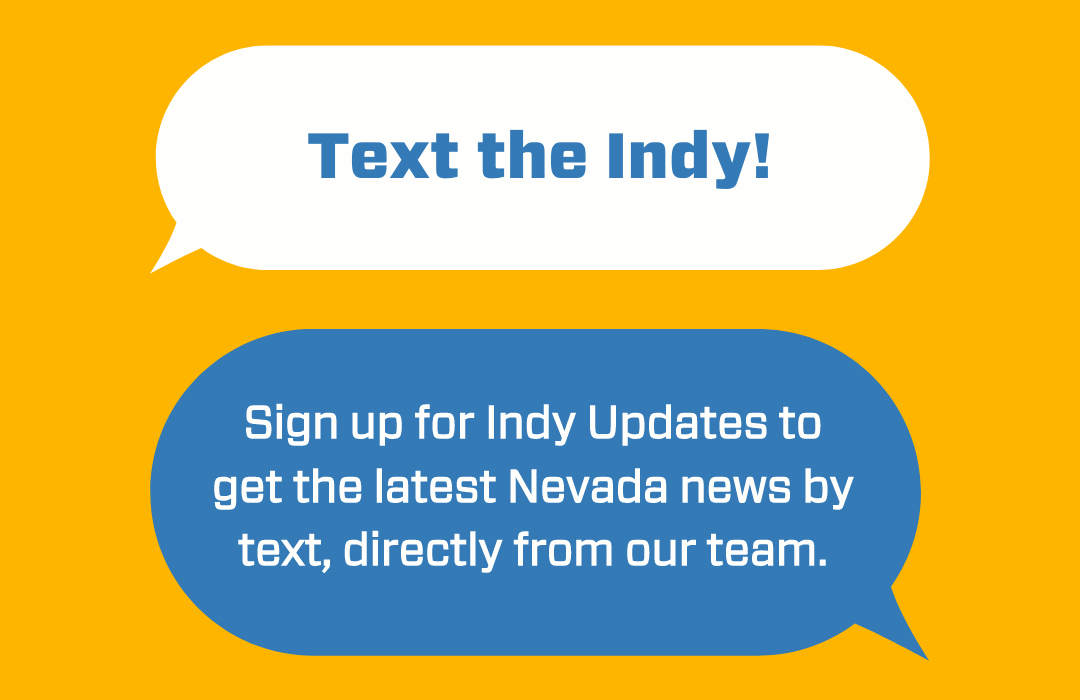 Featured Videos