Assembly Speaker Jason Frierson undergoing treatment for prostate cancer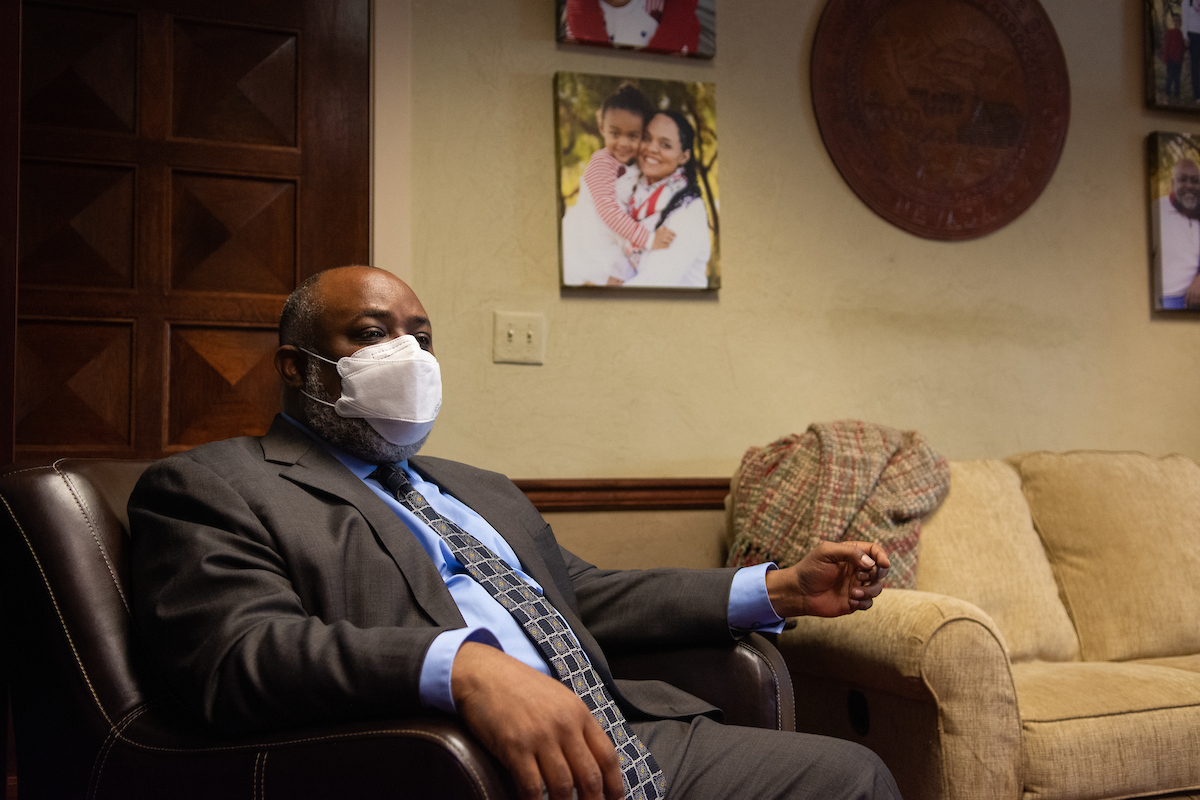 Assembly Speaker Jason Frierson (D-Las Vegas) has been diagnosed with prostate cancer and received cutting-edge outpatient treatment at UCLA this week as the condition has escalated in recent months.
Frierson said he chose to go public about his condition, which was first diagnosed in 2018, in an effort to encourage other men to take seriously the common and treatable but sometimes deadly cancer. The top-ranking Assembly leader has been absent from the Legislature for two days this week but plans to participate remotely in committee hearings as soon as Thursday.
"I just felt compelled to make sure that if there was one person ... that will go get tested when they turn 50, or one person that will follow up after they get a ... PSA (prostate-specific antigen test) that's higher than it should be for the age, then it's well worth it," he told The Nevada Independent in an interview on Monday. "Just one."
Frierson, 51, said cancer runs in his family and he is at a higher risk because he's African American, but he also credits the attentiveness of his Nevada-based doctor for catching the condition in a blood test. He's been monitoring his PSA levels, the primary screening metric for prostate cancer, and said that in recent months the numbers "got significantly worse."
His doctors are pursuing a cryotherapy treatment to essentially freeze the tumor. He has not pursued chemotherapy or radiation, which he said would be riskier at his age than the cryotherapy.
"I have a great doctor here in Nevada, and the folks over at UCLA have been outstanding. And so I feel like I'm in good hands," he said.
Frierson on Wednesday said the procedure was successful, but "monitoring for the next 18 months for any residual cancer will be the true measure of success."
He also plans to present a bill on Monday that will designate September as Ovarian and Prostate Cancer Awareness Month. That would bring Nevada in line with the national awareness month.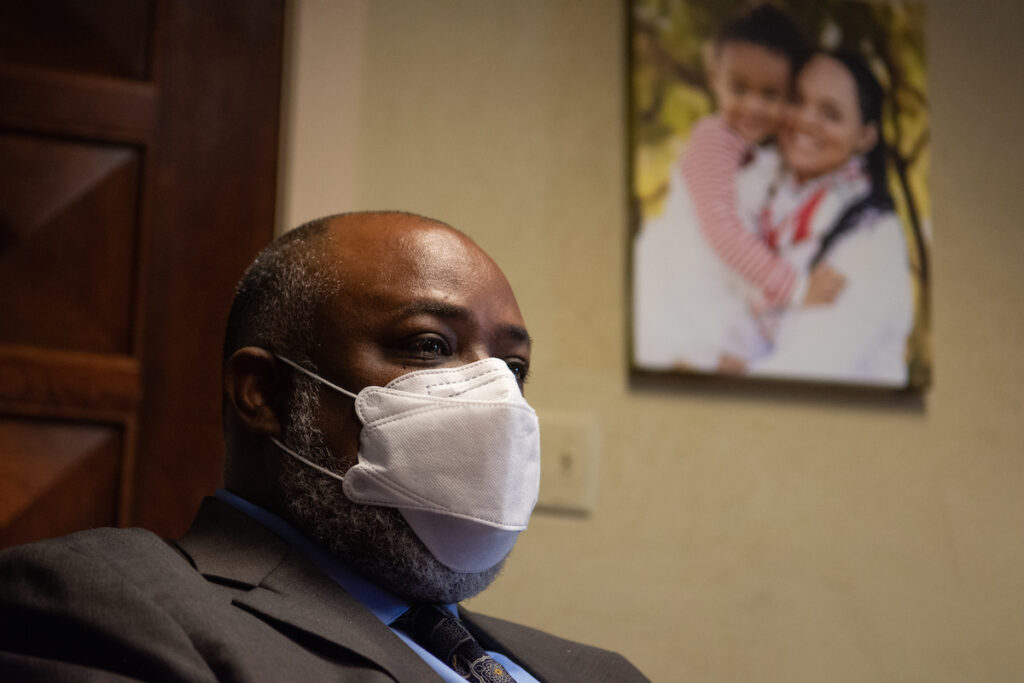 Prostate cancer facts
Prostate cancer is the second most common cancer among American men behind skin cancer, according to the American Cancer Society. About 1 in 8 men will be diagnosed with it during their lifetime, and 1 in 41 men will die of it. Men who are Black, older than 50 and have a family history are at greater risk.
In February, professional boxer Leon Spinks died at age 67 after prostate cancer had spread to his bones. Frierson said he's also learned of more people who have had it since he started discussing his condition with people close to him.
"No one should die from prostate cancer," Frierson said. "It's just too treatable."
According to the Nevada Cancer Coalition, prostate cancer is the second most commonly diagnosed cancer among male Nevadans, with an estimated 1,180 new cases and 290 deaths from the disease in 2019.
Frierson said that he wasn't nervous about the procedure itself, but had some anxiety about whether the procedure would leave him cancer-free or whether additional complications would arise months down the line. He said the initial diagnosis was "jarring" but he had done his research on the treatment and wanted to be there to watch his two children, ages 6 and 8, grow up.
"At the end of the day, I want to be around," he said. "The rest of it doesn't matter that much."
Frierson said the members of his caucus have been worried about him and are praying for him, and are supportive of his decision to use his diagnosis as an opportunity to educate the public about prostate cancer.
"I think that I have grown into this role by watching some of my members running around like their hair is on fire. And if I'm doing the same thing, then ... there's no sense of calm, there's no ability to reel it back in," he said. "So when it comes to something as serious as cancer, I absolutely think that I need to be a leader and be an example."
He encourages men not to forego regular checkups and to take their health seriously. He's known men who have had years added to their life expectancy because they opted to get the condition treated.
What puts the momentary unpleasantness of a prostate exam into perspective is knowing his wife gave birth to two children.
"I just think we need to get over it," he said. "If there was ever a modified or modern expression or definition of man up, this is it. Man up."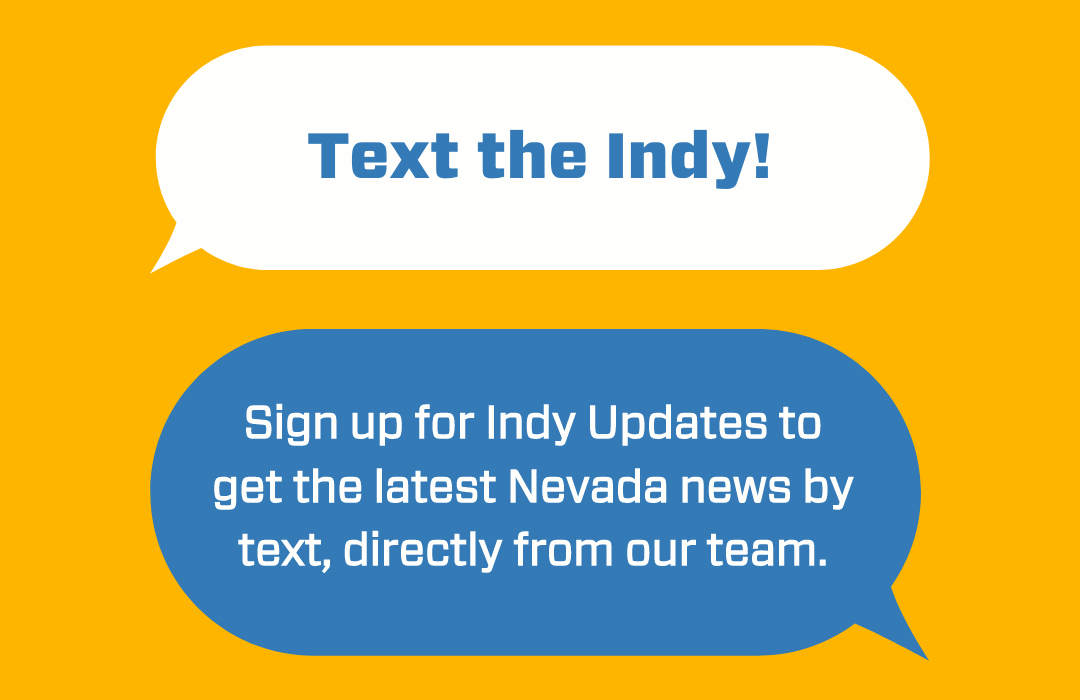 Featured Videos
Comment Policy (updated 4/20/2021): Please keep your comments civil. We reserve the right to delete comments or ban users who engage in personal attacks, use an excess of profanity, make verifiably false statements or are otherwise nasty. Comments that contain links must be approved by admin.