Bill expanding Medicaid to undocumented immigrants scaled back; advocates push for action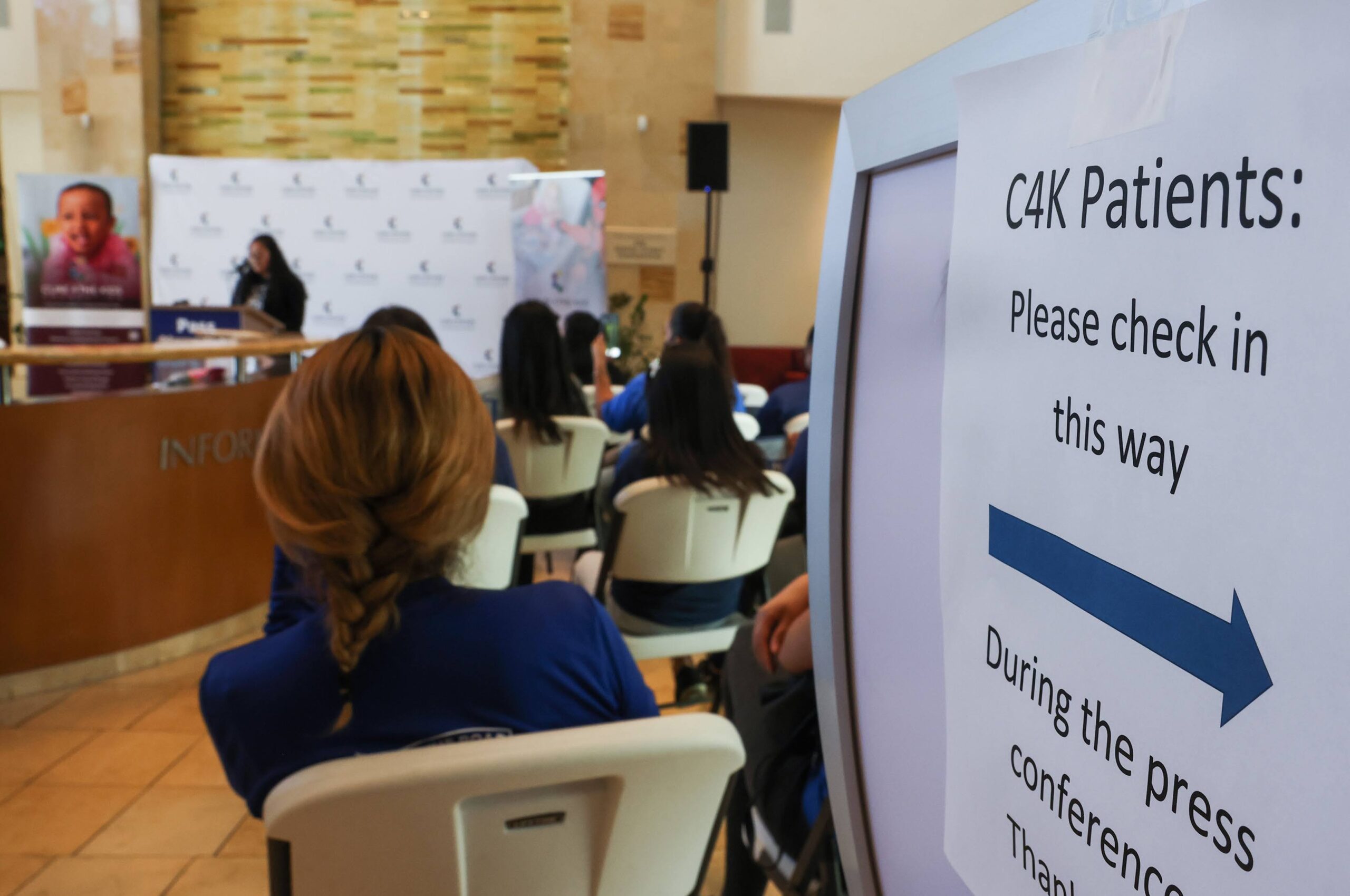 A bill initially designed to expand Medicaid to undocumented people in Nevada is being scaled back, but advocates are still asking lawmakers to move forward with the bill.
Members of the immigrant advocacy group Make the Road Nevada, Clark County Commissioner Tick Segerblom and representatives of Cure 4 the Kids Foundation gathered Thursday at the organization's childhood cancer treatment center in Las Vegas to share their patients' experiences navigating the health care system without health insurance.
Annette Logan-Parker, founder and CEO of Cure 4 the Kids Foundation, said while the clinic does provide treatment to undocumented and uninsured children with cancer, oftentimes patients require additional therapies and medications that the center does not provide — which would be covered under Medicaid if their immigration status did not make them ineligible.
Under proposed amendments provided to The Nevada Independent provided to The Nevada Independent, the new version of SB419 would focus on providing state-funded health care coverage to pregnant people and children under 17 who don't qualify for Medicaid because of their immigration status. Before being amended, the measure, also known as the Nevada Health Opportunities, Planning, and Expansion (HOPE) Act, intended to expand Medicaid to all income-eligible Nevadans regardless of immigration status, potentially adding tens of thousands of people to the state's state's Medicaid rolls.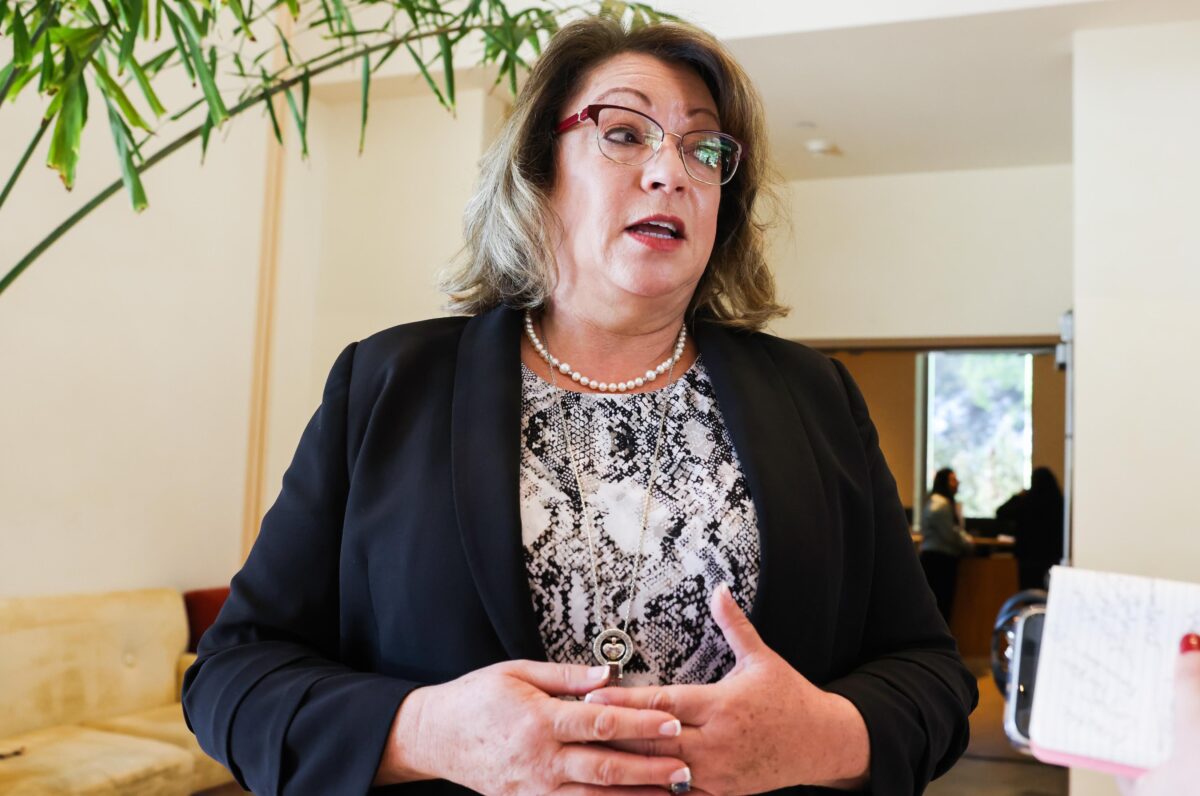 "Childhood cancer does not care about immigration status, it does not select its victims based on health care coverage. Nor does it retreat or give up simply because a child's family has no way to fight back," Logan-Parker said at the press conference.
She added that the 1982 Supreme Court ruling in Plyler v. Doe prohibits states from preventing undocumented immigrant children from attending public schools, and said similar logic should be used in providing health insurance to undocumented children.
"This ruling was based on the reasoning that undocumented children are illegally in the United States through no fault of their own. Shouldn't the same reasoning be applied to children with cancer?" Logan-Parker said. "We provide them with an education based on this logic. It would also make sense to apply the same principle when they are diagnosed with cancer. After all, they also have cancer through no fault of their own."
The ambitious bill, which is being shepherded through the Legislature by Sen. Fabian Donate (D-Las Vegas), was heavily criticized by Republicans for its costs and expected new demand it would present to the state and health care system, but it still passed a first committee vote. It now awaits a hearing in a Senate budget committee.
In the past, Gov. Joe Lombardo has declined to say whether he would sign or veto the proposal. His office didn't immediately return a request for comment Thursday on the scaled-back bill.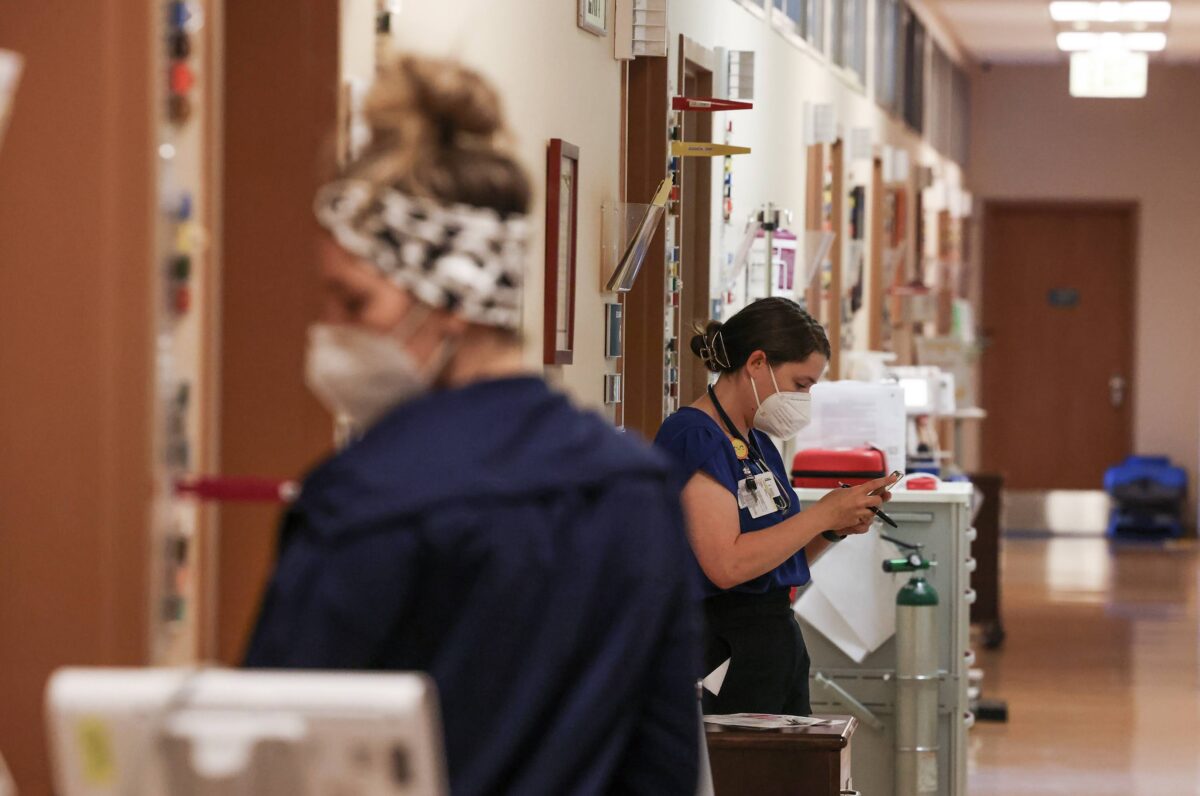 The newest version of the bill proposes to establish a state-funded coverage program similar to Medicaid, which would cost $13.5 million from Nevada Medicaid and about $732,000 from the Division of Welfare and Supportive Services over the two years of the budget cycle to cover children under 17 years old regardless of immigration or citizenship status.
At the press conference, Kat Salkanovic, director of patient experience for Cure 4 the Kids Foundation, shared the story of a recent patient: an 11 year-old boy who is undocumented and whose childhood was interrupted by a growing mass in his leg. At first the mass was diagnosed as benign and removed at an emergency room visit, but the pain in his leg persisted, Salkanovic said.
After months of dealing with the pain and going undiagnosed, another emergency pediatrician referred the family to Cure 4 the Kids, where they found an "aggressive bone cancer" in the child's leg. Salkanovic said the boy's leg had to be amputated from the hip down.
"As an undocumented young boy, he already understands the impact and the burden of health care disparities in our state. He knows his mother cannot afford the very expensive medications prescribed for pain management. So he's left to suffer," Salkanovic said. "He knows that without Cure 4 the Kids Foundation, he would not be receiving the lifesaving chemotherapy he needs to live."
Tabitha Mueller contributed to this report.
Updated on May 18, 2023 at 2:00 p.m. to include details from press conference held.
The Nevada Independent is raising $200,000 by Dec. 31 to support coverage of the 2024 election.
Tax-deductible donations from readers like you fund this critical work.
If you give today,your donation will be matched dollar-for-dollar.
Give + Get Matched
Featured Videos