Bill seeks to shine a light on cheating in online poker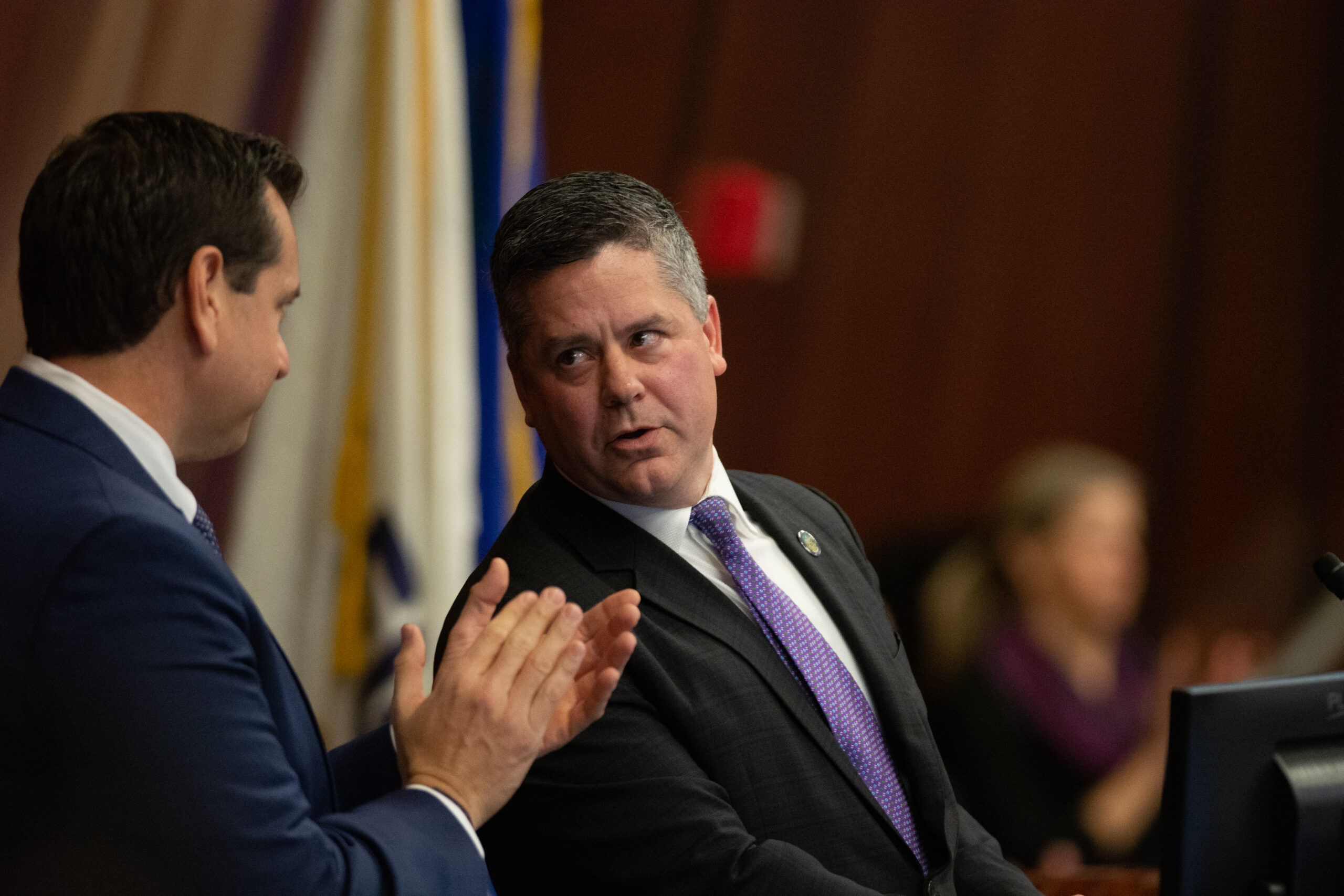 When AB380 was introduced last week, the language wasn't exactly what proponents anticipated.
As drafted, the bill calls for the Nevada Gaming Commission to create a list of people with interactive gaming accounts who have been suspended or banned for cheating.
Sara Cholhagian Ralston, the former executive director of the state's Patient Protection Commission, said she's working on the bill alongside Assembly Speaker Steve Yeager (D-Las Vegas) in her personal capacity as a professional poker player. She said the bill was meant to provide transparency for Nevada's online poker community.
But the measure wasn't supposed to create an internet gaming version of Nevada's List of Excluded Persons who are banned from casinos, which is commonly referred to as the Black Book. The Gaming Control Board and Nevada Gaming Commission nominate and approve Black Book members. This list would seemingly require online poker operators to provide the names of the individuals.
"The intent is to protect players," Ralston said. "A lot of these online players hide behind a screen name. We have no idea who they are. The idea is to provide more information to the player."
Ralston said she is drafting an amendment to clarify the language.
"This was never intended to be an overburden on the operator, because cheating is so hard to define, especially in the online space," Ralston said. "How do you prove it and how do you not interfere with a criminal investigation? That's not the intent."
Nevada legalized online poker in 2013, but there is just one site, World Series of Poker, which Caesars Entertainment runs. Because there is just one online poker site, the state doesn't disclose revenue from the activity.
Nevada is part of the Multi-State Internet Gaming Agreement that was created in 2014 with Delaware to build the player pool for two of the nation's smallest states in terms of population.
New Jersey joined in 2017 and Michigan was added a year ago. Since 2012, six states – Connecticut, Delaware, Michigan, New Jersey, Pennsylvania and West Virginia – have legalized online casino gaming.
It's unclear how the legislation would affect Caesars, which sees a spike in online activity when the annual World Series of Poker takes place in Las Vegas between the end of May and the middle of July.
A lobbyist for Caesars declined to comment on the bill.
Yeager (D-Las Vegas), who is a part-time poker player, said AB380, which was referred to the Assembly Judiciary Committee, was drafted with more expansive language than what had been intended.
"I think it should be more narrow and limited," he said. "There needs to be some kind of transparency and some kind of accountability. When the WSOP or somebody decides that something is egregious enough that they're going to ban a player, I think the poker community ought to know that."
(Disclosure: Sara Cholhagian Ralston is the wife of Nevada Independent CEO Jon Ralston. He was not involved in the editing of this story)
Editor's Note: This story appears in Behind the Bar, The Nevada Independent's newsletter dedicated to comprehensive coverage of the 2023 legislative session. Sign up for the newsletter here.
The Nevada Independent is raising $200,000 by Dec. 31 to support coverage of the 2024 election.
Tax-deductible donations from readers like you fund this critical work.
If you give today,your donation will be matched dollar-for-dollar.
Give + Get Matched
Featured Videos