Bill would mandate teacher raises every year, applies pressure as Democratic governor's budget poses more modest pay boost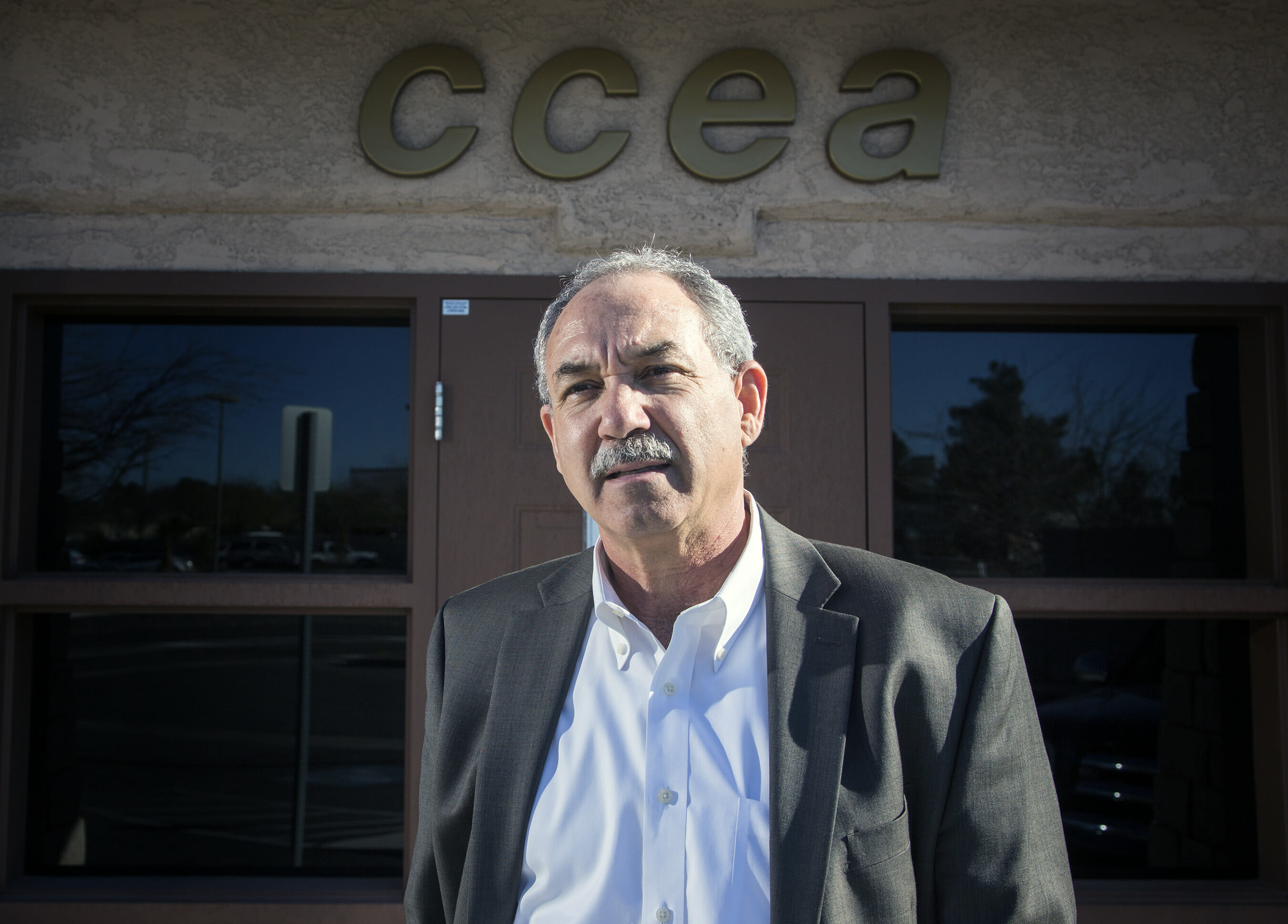 Gov. Steve Sisolak has proposed offering teachers a one-time raise of 3 percent in the coming fiscal year, but the Clark County Education Association is getting behind a bill that would up the ante, requiring an annual raise for teachers and support staff that would align with the Consumer Price Index.
AB277, sponsored by Assemblyman Ozzie Fumo and other Democrats, initially called for school districts to set aside enough money that they would raise salaries by 3 percent each year. CCEA Executive Director John Vellardita says an amendment would instead tie to the rate that the overall cost of living is rising.
"This is a piece of legislation that essentially tries to capture a commitment by not just the governor but the leadership," Vellardita said. "This is one of those moments where the expectation of delivering what's been promised is pretty high."
To carry out the raises, the bill would require districts to set aside the money needed for the increases at the beginning of the year and account for it separately. They would not be allowed to revert it to the general fund and must instead roll it over to the next year to support teacher raises.
The teachers union has rallied its members to push for the increase, asking them to contact their legislators specifically to support the measure. Raising salaries was a key tenet in Sisolak's campaign and a key priority for voters, Vellardita said. The Nevada State Education Association also supports the bill.
So far, legislative leaders have been noncommittal on a bill that would conflict with the governor's budget and, if brought up for a vote, could force some Democrats into the bad optics of voting against a teacher raise. Sisolak's one-time bump would cost about $181 million over the next two years — about half of that to raise the teachers' salaries and half to maintain that raise in the second year of the biennium.
Tying raises to the CPI is a strategy to compensate for potential downturns, Vellardita said, but the bill's specifications that a raise happen each year could put decisionmakers on the hook for more than Sisolak's budget specifies. In the last decade, the annual rate of inflation has fluctuated from -0.4 percent during the recession to 3.8 percent.
The Clark County School District said it wouldn't support the bill without the major funding it might need to execute the plan. So far, nobody has proposed a dramatic tax increase that could back it.
"Per our legislative platform approved by the Trustees, CCSD does not support unfunded mandates," the district said in a statement. "We will monitor this bill to see if it is fully funded."
Assembly Speaker Jason Frierson said the raises need to be discussed with the governor, the Senate, and stakeholders — including school districts and not just the teachers.
"The governor has proposed to give teachers a raise of 3 percent and we're committed to making sure we do our job in facilitating that," said Assembly Speaker Jason Frierson. "There are some challenges with the draft of that particular bill as it stands right now but I also think that typically we fund in our money committees and not in a bill. So I think we need to go through that process to have a better idea of where we are in funding education and whether or not there's money to be set aside for teacher raises."
Democratic Assemblywoman Maggie Carlton, who chairs the Ways and Means Committee, said bills like AB277 will not come into play until after her panel finalizes budgets and are also contingent on the projections of the Economic Forum. That group meets in early May to update its forecast of state tax revenues and determine whether the Legislature has more or less money to play with than in Sisolak's budget.
Vellardita said the teachers' concern is that school districts often "freeze" merit pay increases that teachers expect to earn based on seniority and completing advanced degrees. Even when the Legislature allocates more money for salaries, it cannot tie the hands of the district and the money is not guaranteed to end up entirely in the pockets of teachers.
"Even though the Legislature has put into its budget and passed what's called a 2 percent rollup ... we have never gotten it," Vellardita said. "We want assurances that that money gets in the hands of licensed professionals."
The bill is also the union's attempt to address a chronic shortage of teachers. The severity of the problem has lessened in recent years as the state has allocated more money to teacher pay and bonuses, but hundreds of positions are still filled by substitutes rather than permanent teachers.
"I think what has happened is a recognition on the part of electeds that there has to be a much more concerted effort to invest in compensation of these professionals," Vellardita said. "It's really about making good on not just what has been promised but what is needed and what's supported in the public."
Updated at 12:30 p.m. on March 28, 2019 to reflect John Vellardita is executive director of CCEA.
Comment Policy (updated 4/20/2021): Please keep your comments civil. We reserve the right to delete comments or ban users who engage in personal attacks, use an excess of profanity, make verifiably false statements or are otherwise nasty. Comments that contain links must be approved by admin.