Bill would require that eggs sold in Nevada come from cage-free hens by 2024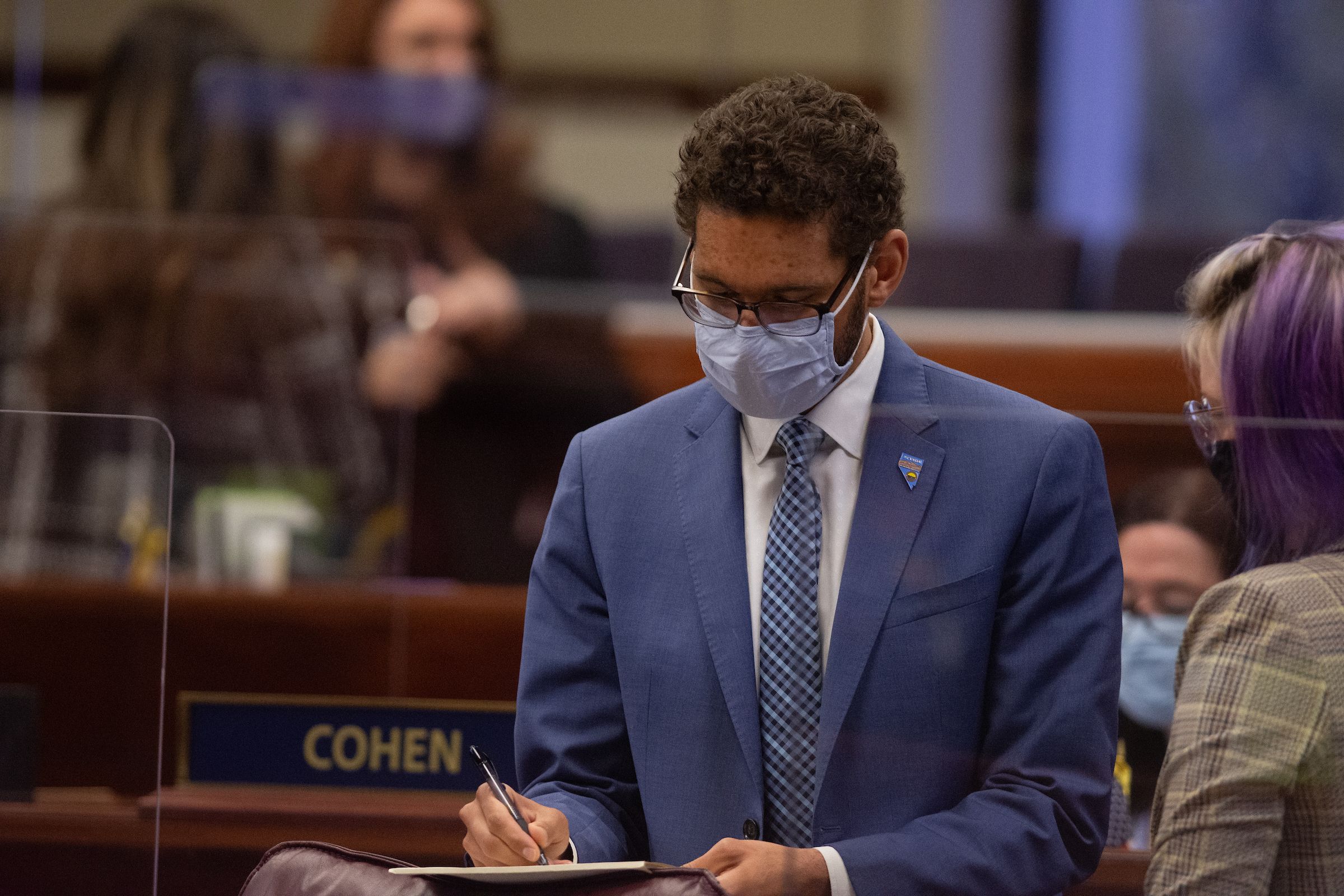 Many chickens in the U.S. live their entire lives in cages with a footprint smaller than an 8 ½ by 11-inch piece of paper.
But Assemblyman Howard Watts (D-Las Vegas) knows from his own experience tending to a flock of six hens that the birds need the space to do bird things — places to nest, scratch, perch and bathe in the dust. That's why he's backing a bill, AB399, to require all eggs sold within Nevada come from hens kept in cage-free housing.
"Unfortunately, over recent decades, as we went in the direction of industrialization, we saw the emergence of a model that in the name of efficiency resulted in some pretty horrific conditions," Watts told the Assembly Natural Resources Committee on Wednesday. "For anyone who's seen a chicken, imagine when confined to a space that small, it's pretty difficult."
The bill was heard on Thursday, and passed out of committee on Friday along party lines.
The bill doesn't require "free range" setups, but does call for something more generous than the 67-square-inch "battery cages" that are standard in the industry. It requires farmers to provide at least 144 square inches of floor space if the hens have unrestricted access to elevated platforms in a multi-tiered aviary or partially slatted housing system, and at least 324 square inches if using a flat, single-level layout with litter covering the floor.
While the bill has backing from the Humane Society of the United States, much of the testimony came from members of the egg industry who said their companies are evolving as consumers — including large corporations from Walmart to Taco Bell — increasingly demand higher animal welfare standards. Jerry Wilkins, sales and marketing director at Colorado's Morning Fresh Farms, said cage free production made up 6 percent of eggs five years ago and now accounts for nearly 30 percent of eggs produced in the U.S.
"Nevada consumers are demanding cage-free," he said. "Although our family farm believes in free markets, there are multiple reasons why AB399 is necessary as cage free becomes the norm."
Nevada does not have any commercial egg producers, but sources eggs from farms in other states in the region. Many of those states have cage-free egg laws; California, Oregon, Washington, Colorado, Michigan, Massachusetts and Rhode Island have passed such rules.
The law would ensure a region-wide standard and an even playing field, proponents said, even absent a federal requirement for cage-free housing.
"We're looking for consistency on a regional basis. That consistency will allow us to be more efficient and will allow us to get the funding we need to continue the expansion," said Jim Van Gorkom of California-based NuCal Foods. "So rather than deal with the USDA, we want to get Nevada aligned with what's going on in your neighboring states."
Producers argued that the costs of going cage-free have gone down and production is just cents more per egg than conventional methods. As cage-free eggs become more mainstream, they'll become the commodity and the "value" eggs that conventionally produced eggs are now.
The bill faced opposition from the Nevada Cattleman's Association and the Nevada Farm Bureau. Both groups argued that the measure represented government overreach on a policy that should be guided by voluntary corporate decisions, and executive director Martin Paris of the cattlemen's group said he feared the next step would be "extending authority on how we produce pork, dairy, beef, etc. in Nevada."
Business groups said they worry about the timeline of the bill, which initially called for standards to be in place by mid-2022 (later amended to start in 2024).
"The restaurant industry has been greatly devastated by the pandemic, and will need time to recover as we continue to operate at half capacity," said Alexandria Dazlich of the Nevada Restaurant Association. "Instituting this level of change in the distribution and supply of a staple food on such a short timeline will likely have negative effects on many of our operators."
Watts said he was willing to work to address issues, but called the bill a win-win.
"It's something that we can accomplish without increasing prices, but we can improve ... the health of the animals, the quality of the product, the reputation of the producers," he said.
Editor's Note: This story first appeared in Behind the Bar, The Nevada Independent's newsletter dedicated to comprehensive coverage of the 2021 Legislature. Sign up for the newsletter here.
Headline updated on July 7, 2021 to reflect effective date of bill.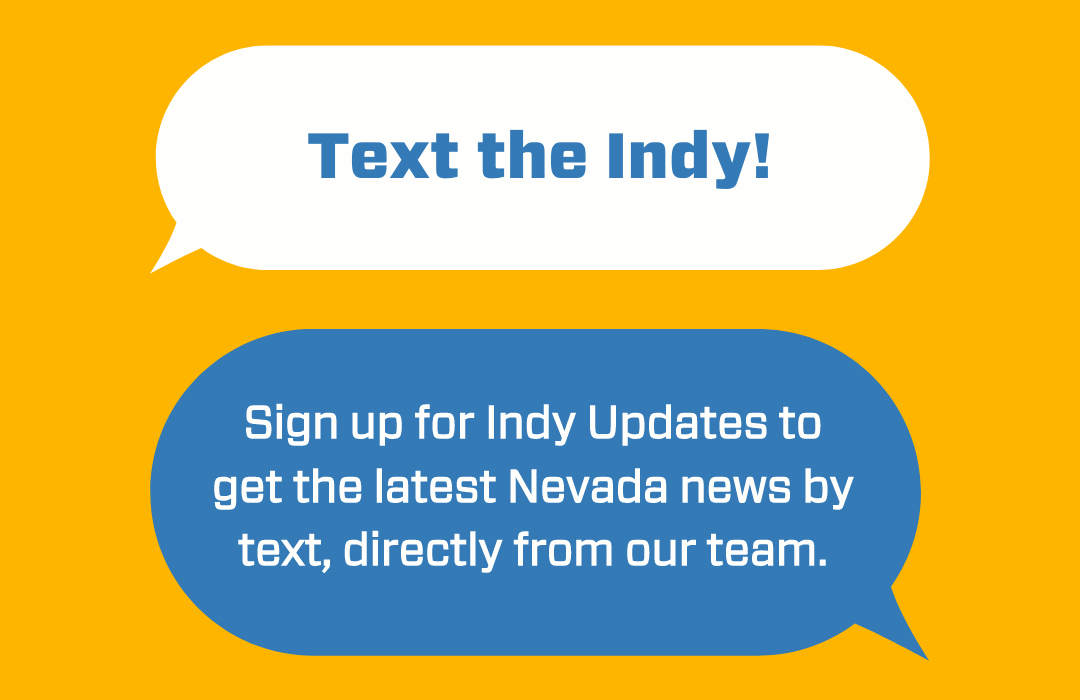 Featured Videos
Comment Policy (updated 4/20/2021): Please keep your comments civil. We reserve the right to delete comments or ban users who engage in personal attacks, use an excess of profanity, make verifiably false statements or are otherwise nasty. Comments that contain links must be approved by admin.