Cancela to introduce bill to decriminalize abortion, change informed consent law in upcoming legislative session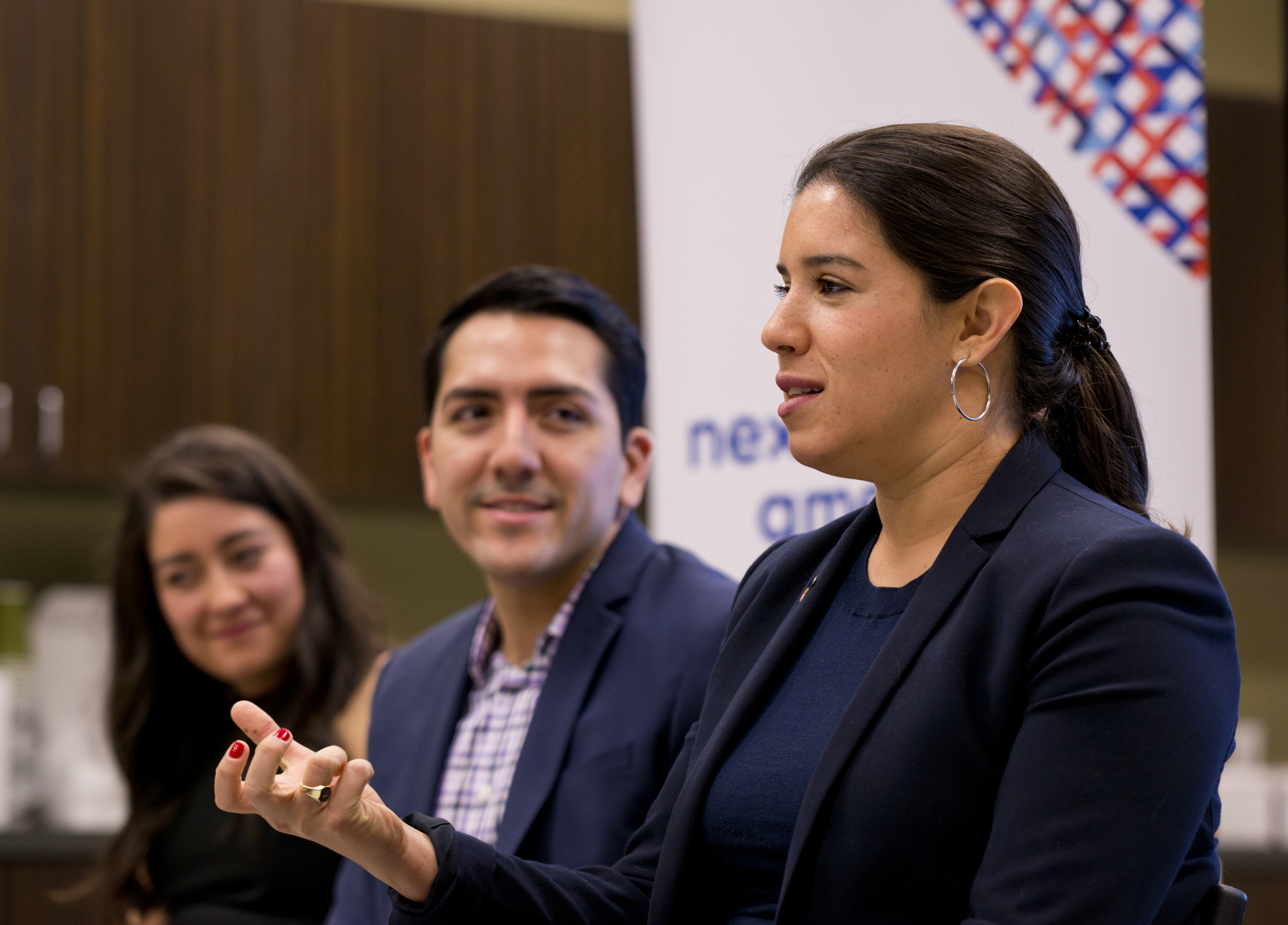 State Sen. Yvanna Cancela is planning to introduce a bill in the upcoming legislative session to decriminalize abortion in Nevada nearly half a century after the state enacted a law allowing it in the wake of the U.S. Supreme Court's decision in Roe v. Wade.
The legislation, nicknamed the "Trust Nevada Women Act" and backed by the national abortion rights group NARAL, would remove criminal penalties for abortions, make changes to the state's abortion informed consent law, and repeal the state's parental notification statue, which was found unconstitutional in 1991. The proposal comes amid fears from supporters of abortion rights that a newly conservative-leaning Supreme Court might overturn the landmark Roe v. Wade decision that created a nationwide right to abortion.
Cancela, in a statement to The Nevada Independent, described the bill as an effort to "clean up" the state's "antiquated statutes" on abortion.
"There is no reason Nevada should still have laws on the books that criminally penalize a woman who receives an abortion. Last week, voters sent a clear message when they overwhelmingly elected pro-choice candidates to represent their interests in Carson City," Cancela said. "… Our state has a history of protecting a woman's right to choose and we will continue to protect reproductive freedoms for Nevada's women in the upcoming legislative session."
Caroline Mello Roberson, NARAL Pro-Choice Nevada's state director, called Cancela "really the best person to lead" the conversation on abortion. The Democratic state senator, who was appointed to the post in 2016, took on a number of hot-button issues during the 2017 legislative session, including pharmaceutical pricing transparency and immigration.
"We know that this is the time to have the first positive proactive conversation around abortion access in Nevada history," Mello Roberson said. "[Cancela] showed during the last session that she is willing to take on a fight."
But Nevada Right to Life President Melissa Clement said the legislation would remove protections in place for those women who seek out an abortion. Clement suggested that legislation ensuring that gurnies can get into abortion clinics if a woman experiences cardiac arrest would be more helpful for women's rights than the bill being proposed.
"All I can say is they are every bit the extremists that I thought they would be. It's always a little bit shocking," Clement said. "... This shouldn't be called the Trust Women Act. It should be called the Abortionist Protection Act because what I'm reading is they want to eliminate every safeguard that we have currently in law."
If the law passes, Nevada would join a number of states across the country that are trying to change their abortion laws. Massachusetts passed a bill in July repealing a 173-year-old law banning abortion, and New Mexico has has been trying to remove its criminal penalties for abortion from its books.
Mello Roberson said she believes that the Legislature — with a Democratic supermajority in the Assembly and a near supermajority in the Senate — is "well situated" to pass the bill in 2019 and thinks that it will have the support of incoming Gov. Steve Sisolak, who has said that he does not support restrictions on abortion, as well. She added that she is hopeful that "even a couple of moderate Republicans" might back the bill.
"What we really want is for Nevadans to be held up as the end of session as a beacon of hope," Mello Roberson said. "We think even though it's not been seen as historically blue, I think historically the state has been very pro-choice."
Clement suggested the bill was only being introduced to pay back Democratic campaign donors. (NARAL donated $500 to Cancela's campaign this year, out of a total of $39,000 donated to Democrats and pro-Democratic groups.)
"I don't see how a person can read this as anything other than paying back the big abortion lobby," Clement said.
Nevada's abortion statute, which was first enacted in 1973 and upheld by voters in a 1990 referendum, allows a woman to have an abortion performed by a physician in the first 24 weeks of pregnancy. A physician may only perform an abortion after 24 weeks if the mother's life or health is in danger.
The legislation will seek to repeal criminal penalties for abortions performed outside the scope of Nevada's abortion statute, including self-induced abortions. Anyone who performs such an abortion is guilty of a category B felony punishable by a minimum one-year and maximum 10-year prison sentence and a fine of up to $10,000 under state law.
"We don't believe abortion is a crime and women should not be prosecuted as such," Mello Roberson said.
Mello Roberson said that the change would protect women who try to self-abort, like a highly-publicized case in Indiana, from criminal penalties.
"We're of the opinion that shouldn't happen there, and it's something we want to proactively protect Nevadans against," Mello Roberson said.
Clement said her organization does not support criminalizing women who seek out abortions, but argued that the proposal would essentially allow abortion providers to skirt state regulations. She suggested that Nevada passing this bill could pave the way for another Dr. Kermit Gosnell, the West Philadelphia abortion provider who was found by a grand jury to have performed abortions past the point that a fetus was likely to be viable outside the womb and whose clinic was found to be littered with cat feces during an FBI raid.
"It sounds like they are trying to decriminalize abortionists that don't want to have to deal with commonsense regulations like health and safety," said Clement, who suggested that Cancela watch the movie about Gosnell "just to see what she is protecting."
The legislation will also make changes to the state's abortion informed-consent statute, which, among other provisions, requires a physician performing an abortion to certify in writing a woman's age and marital status and explain to a woman the physical and emotional implications of the procedure.
Mello Roberson called those provisions "antiquated" and "not in line with 2018 standards," while Clement defended them, saying that "a woman has a right to know" about the possible impact of the procedure on her psychological welfare.
"Why would they keep that information secret?" Clement said.
The bill instead will prescribe that to obtain informed consent a counselor must answer any questions about the procedure, provide a copy of the informed consent form, explain possible discomforts and risks associated with the procedure and assure the patient that an interpreter will be provided to assist if needed. The legislation will note that "informed consent shall only exist when a consent form is completed voluntarily" and in line with those procedures.
It will also require that the consent form spell out in a language the patient can understand the details of the procedure that will be used and be signed and dated by the patient, counselor, physician and interpreter, if one is needed. (Existing law requires that the consent form be given in a language the patient understands or that the physician certify on the form that the information has been presented in a way that is understandable to the patient.)
The bill will also entirely remove the state's parental notification statute, which was found unconstitutional in a 1991 decision by the 9th U.S. Circuit Court of Appeals but remains on the books. Republicans tried to pass a new parental notification bill during the 2015 legislative session; the bill passed 24-17 in the Assembly, but never received a vote in the Senate.
"Most people think that a 12-year-old girl should have the benefit of her mother's help when facing what is the most serious and life-changing choice she's going to make," Clement said.
But Mello Roberson said in her experience previously working at Planned Parenthood that teens who come into an abortion clinic without a parent or other trusted adult "had a pretty dang good reason to do it."
"The first thing (Republicans in 2015) tried to do was mess with that law to put it into place," Mello Roberson said. "I see this as protecting us for who knows what's going to happen in the future."
Updated 11-19-18 at 4:31 p.m. to include details from an interview with Nevada Right to Life President Melissa Clement.
The Nevada Independent is raising $200,000 by Dec. 31 to support coverage of the 2024 election.
Tax-deductible donations from readers like you fund this critical work.
If you give today,your donation will be matched dollar-for-dollar.
Give + Get Matched
Featured Videos