Carole Vilardo, widely respected taxpayer advocate, dies at 80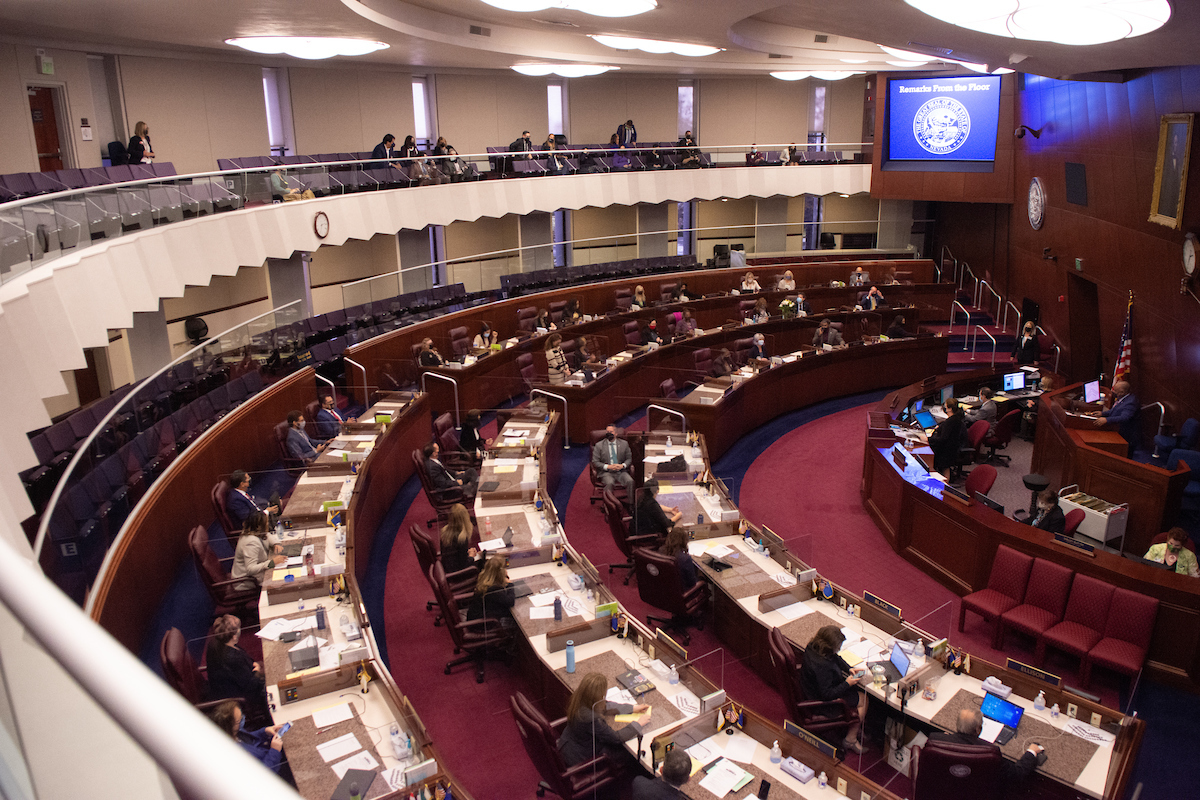 Carole Vilardo, the longtime head of the Nevada Taxpayers Association known for her incisive critiques of tax proposals and eye-catching hat collection, died in Las Vegas on Sunday. She was 80.
Vilardo served the organization beginning in 1986, and was president from 1989 until her retirement in 2016. The group, established in 1922, is a 501(c)4 entity focused on researching tax measures and lobbying the Legislature with the goal of "sound fiscal policies that aid in the economic well-being of Nevadans."
"She was a careful, creative, and critical thinker who read broadly and thought deeply. With Carole's passing, she leaves behind a legacy that will long-serve as a benchmark for all Nevadans," NTA President Cindy Creighton said in a statement.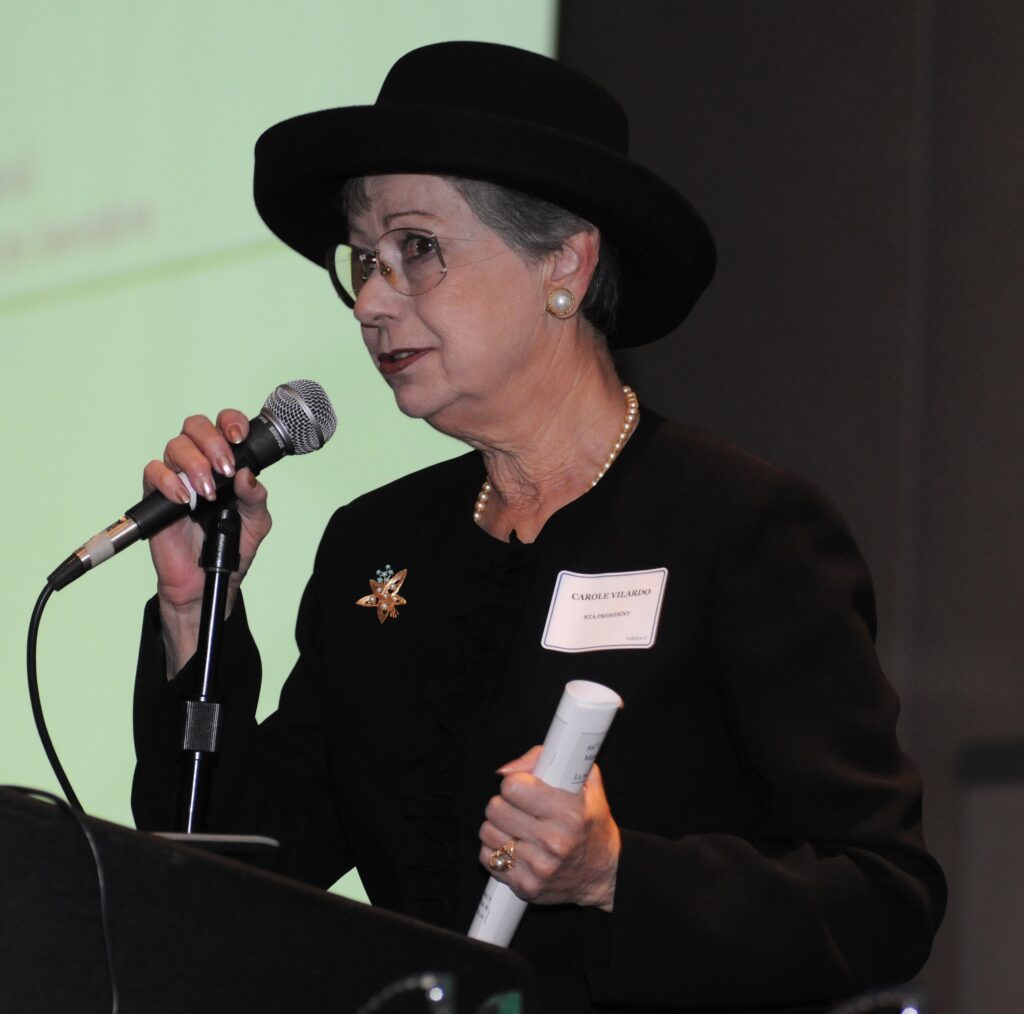 Tributes to Vilardo poured in across the political spectrum. Gov. Steve Sisolak (D) tweeted that her "impact on Nevada will be felt for generations," while Republican lawmakers including Assembly Minority Leader Robin Titus (R-Wellington) on Twitter called her an "amazing woman" and "taxpayer advocate icon."
In a 2016 Las Vegas Review-Journal column, former columnist Jane Ann Morrison wrote that it was a "rite of passage" for lawmakers of all parties to connect with Vilardo for a rundown on the "intricacies of the state's ever-shifting tax laws." Morrison wrote that Vilardo's greatest skill was her ability to explain complex issues in direct terms with a laser focus on tax fairness.
"She wasn't there to protect the gaming industry, or big business or small business or working stiffs or union bosses," Morrison wrote in 2016. "She was there to improve Nevada's tax laws and watch the state's spending."
Lorne Malkiewich, the former longtime director of the Legislative Counsel Bureau, described Vilardo as "the consummate professional working with legislative staff, always looking to improve the legislative product and providing helpful and technically sound recommendations to do just that."
Legislative Counsel Bureau Director Brenda Erdoes, who has worked for the agency for more than four decades, recalled Vilardo as "ever the lady - always in control."
"Carole preferred to see things in the same way with most of us but was always pleasant when we would have to give up and agree to disagree," she said in an email. "She had a way of working with Legislators from all walks of life that was clearly respectful but she always spoke her truth, no matter how unpopular."
Clark County Commission Chairwoman Marilyn Kirkpatrick, who previously chaired the Assembly Taxation Committee, called Vilardo "a special person who left us too soon."
"Carole was a great Nevadan whose understanding of our history and laws, and her willingness to work with others made her indispensable to many legislators," she said. "She may not have agreed with you, but she would always work with you."
Joe Bishop-Henchman, a tax policy attorney who studied and testified on the state's taxation system ahead of the 2015 legislative session, said Vilardo "easily saved Nevada taxpayers millions of dollars and spotted errors before they became problems."
"She was that right combination of optimistic and cynical, fatalistic but funny," he wrote on Twitter. "Universally respected even by the people she was accusing of screwing things up."
Vilardo's experience in front of state lawmakers started in 1973, when she testified on measures repealing the state's inventory tax in the state constitution and beefing up shoplifting laws. In a 2015 oral history interview with UNLV's Boyer Early Las Vegas Oral History Project, she said she started lobbying full time in 1977 as a way to provide a real life perspective on the effect of new regulations and taxes on actual business owners.
"I hired someone to run my store so I could lobby, because I enjoyed being able to present the perspective of business before the Legislature with some actual experience," she said at the time.
In the Legislature's debate over the imposition of a new Commerce Tax in 2015, for example, Vilardo raised questions about the effective date of the tax and how it differed from the typical fiscal year for businesses. She anticipated the technical hurdles that businesses might face because the tax has differing rates based on business type and a company's scope of work might evolve over time.
She also raised questions about the process, critical of the Legislature's tendency to introduce major policy at the end of the session with little opportunity for vetting.
"We always have unintended consequences," she said in a 2015 interview on Nevada Newsmakers. "Particularly with the Commerce Tax, that's a full employment bill for accountants and attorneys."
In her 2015 oral history, Vilardo lamented the constant political fights around tax policy — noting that during legislative sessions, "the word policy is spelled p-o-l-i-t-i-c-s" — were ultimately a drag on Nevada's efforts to build a business-friendly climate.
"At some point, we've got to take enough time to realize that if we want a good economy, you not only need the diversification … but you need tax policy that [doesn't] change every session or every other session, because it presents no permanence to a business who wants to locate here," she said.
"Is there a perfect tax? Hell no. If there was, every state would have that tax in place exactly the same way," she added.
Vilardo served two terms as chairwoman of the National Taxpayers Conference. She was a member of a variety of state and local government committees, worked on two interim studies of Nevada's tax system, and participated in the SAGE (Spending and Government Efficiency) Commission. Her interest in taxes stemmed from her history as a small business owner prior to working for the association.
"As a small retailer, I wanted to know whose hand was in my pocket besides mine," she told Nevada Newsmakers. "And it was usually government ... and so I became very interested in the what and whys of the money that I was paying in fees and taxes and reporting, which was costing me money."
As for the hats? In the oral history interview, Vilardo said wearing a hat was mandatory at her high school and then at work, a fashion choice she stuck with for the rest of her life.
"When I went into retail, as my vocation, [it was] mandatory that you look like you were in retail, so that meant a hat, it meant gloves, it meant high heels, it meant hosiery, you could not go bare legged," she said. "When you have that many years, you kind of just continue with it. So yeah, I alternately get called the 'hat lady' or the 'tax lady'."
Updated at 8:42 a.m. on Dec. 7, 2021 to add comments from Legislative Counsel Bureau Director Brenda Erdoes and at 12:07 p.m. to add comments from Clark County Commission Chairwoman Marilyn Kirkpatrick.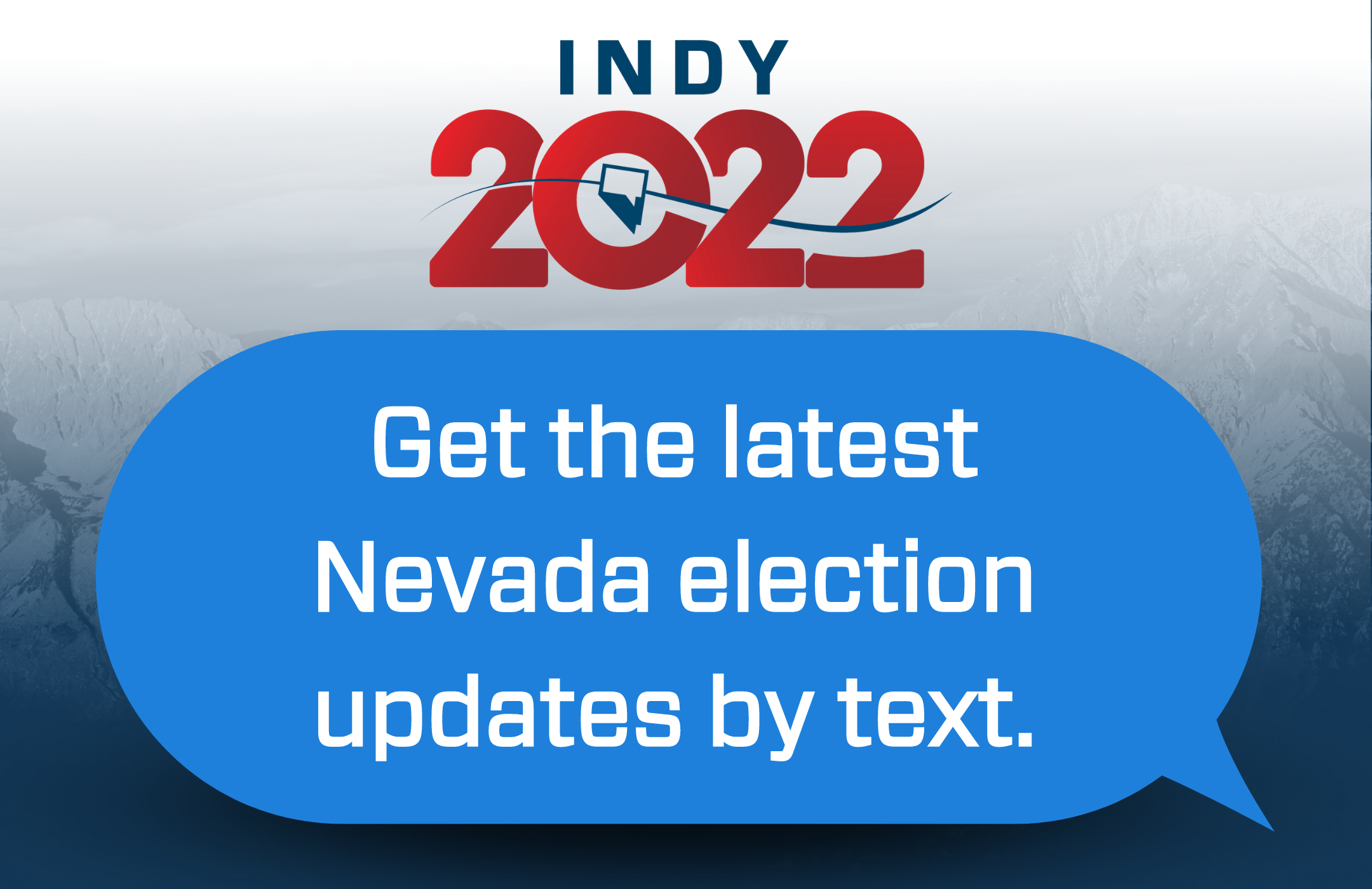 Featured Videos
Comment Policy (updated 4/20/2021): Please keep your comments civil. We reserve the right to delete comments or ban users who engage in personal attacks, use an excess of profanity, make verifiably false statements or are otherwise nasty. Comments that contain links must be approved by admin.