Compromise paid sick leave bill draws support from business interests, left-leaning groups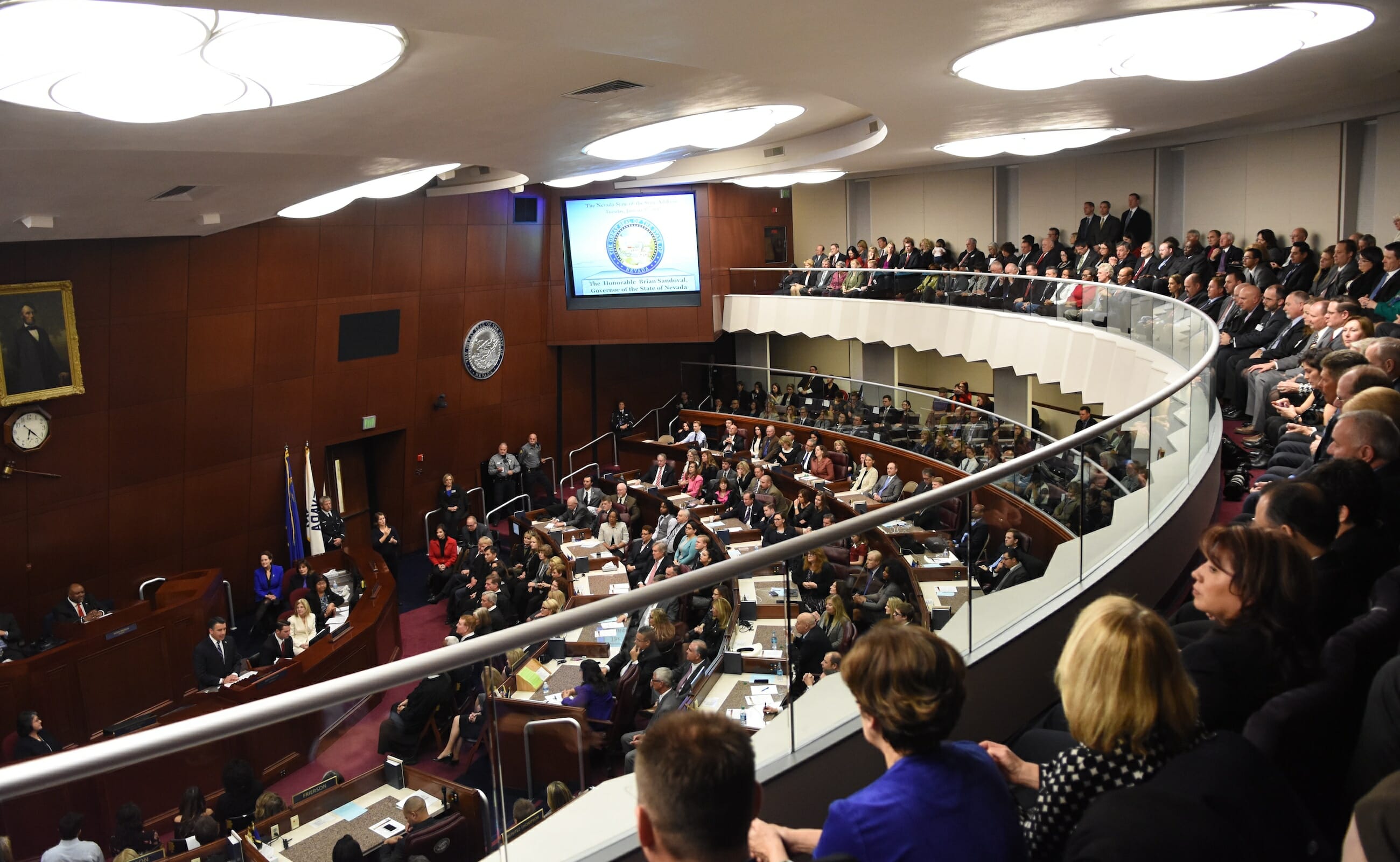 A broad amendment requiring private employers to offer paid leave for their workers is winning guarded support from business interest and progressive groups.
In a quickly-arranged hearing on SB312 on Thursday evening in the Senate Commerce and Labor Committee, bill sponsor Democratic Sen. Joyce Woodhouse was joined by both left-leaning and business groups in support of the bill, which saw no opposition and was voted out of committee unanimously.
Although some progressive advocates chafed at a 40-hour per year limit of paid time off offered under the bill, Woodhouse and other supporters lauded the measure as a hard-won compromise that would result in a necessary benefit for private workers.
"Across the board, policies that give workers paid time off have not been job killers," she said.
As amended, the bill would allow employees to earn up to 40 hours of paid leave per year, with the amount of compensation equivalent to either an individual's hourly rate or at the amount a salaried employee would earn if they worked 40 hours a week, not including any discretionary bonuses or overtime. It also changes "paid sick leave" in the original bill to just paid time off, meaning employees do not have to give a reason for the time off.
The bill allows employers to choose whether to offer the paid leave upfront or accrued over time throughout the year and requires employees to take the paid time off in 4-hour chunks. It also allows employers to decide whether or not unused paid leave carries over to subsequent years, while setting a 40-hour cap per year on any hours of paid time off carried over from a previous year.
Employees can start using paid time off within 90 days of being hired, and the bill requires any employee fired and rehired within 90 days have their accrued time off reinstated. The bill also prohibits employers from denying the use of accrued paid leave, requiring an employee to find a replacement or retaliating against them for using leave.
But the bill would only apply to employers with more than 50 employees, and exempts any newly formed small business from following the provisions until 2022. It also exempts all temporary or seasonal workers, or workers who have 40 hours of paid leave from a collective bargaining agreement or if that amount of paid leave is offered by the employer.
Those limits drew some complaints from advocates from Time to Care Nevada, a collective of 23 progressive organizations pushing for a paid sick leave bill in the Legislature. Natalie Hernandez, the group's campaign manager, told lawmakers that moving the employee limit from 25 to 50 would exclude an estimated 192,000 workers from the provisions in the bill.
"Although this is a very big step in the right direction for Nevadans and working families, we ask that this committee reduce the number of employees from 50 to 25," she said. "Families should not be forced to make the choice of taking care of themselves or their families to provide for their households."
But the bill drew support and guarded neutral testimony from some of the state's most prominent business organizations, who thanked Woodhouse and Senate Majority Leader Nicole Cannizzaro for amending the bill to a place they could support. Ann Silver, the CEO of the Reno-Sparks Chamber of Commerce, said 75 percent of her members had 50 or fewer employees and said the change from paid sick leave to paid time off provided flexibility and avoided the difficulty of having to document paid sick time off.
"Our chamber understands the needs for employees to have paid time off, whether it is to care for an ill family member or to have time off to personally recharge," she said.
Bob Ostrovsky, a longtime lobbyist for the Nevada Resort Association, said the casino industry group was neutral and wanted to see the actual language of the bill prior to publicly supporting it but that it was largely content with the bill.
"None of those things are insurmountable," he said. "As recently as this afternoon, I've had an opportunity to speak with the sponsors, and I believe we'll get there very shortly."
In 2017, Democratic lawmakers approved a similar paid sick leave bill with amendments designed to garner support from the business community — but the bill passed on party-lines and was vetoed by Gov. Brian Sandoval. At least eleven states and Washington D.C. have a mandated paid sick time off for private employers, and four states — Rhode Island, Maryland, New Jersey and Michigan — have adopted their policies since 2017, according to the National Conference of State Legislatures.
Gov. Steve Sisolak signaled support for the policy in his January State of the State address, calling on lawmakers to "find a consensus on paid leave for Nevada's workers."
Comment Policy (updated 4/20/2021): Please keep your comments civil. We reserve the right to delete comments or ban users who engage in personal attacks, use an excess of profanity, make verifiably false statements or are otherwise nasty. Comments that contain links must be approved by admin.