Connecting the Dots: Lobbyists line up clients as 2017 session tees off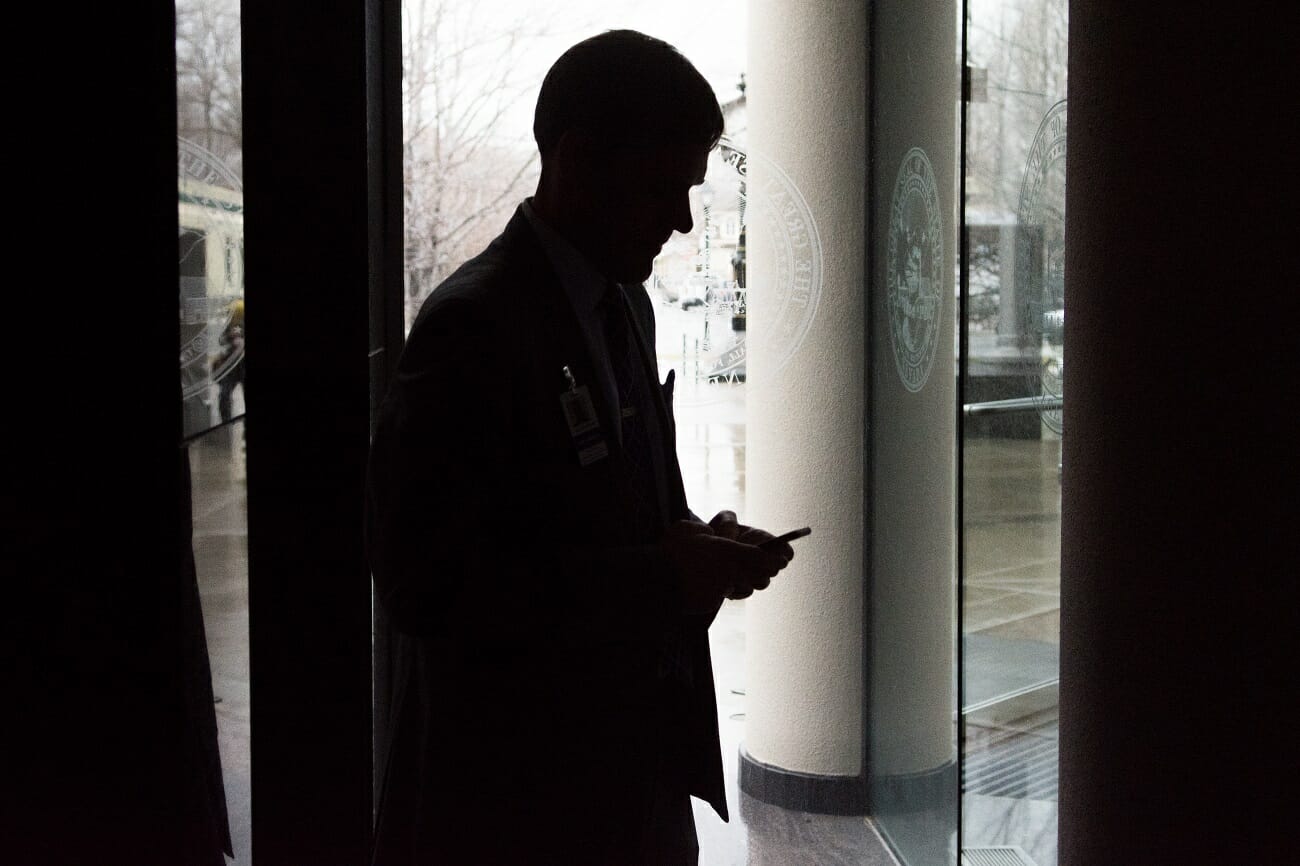 By Megan Messerly and Riley Snyder
Nevada lawmakers come and go, but one thing remains the same year after year in Carson City — the hordes of mostly well-dressed, well-spoken lobbyists who do their best to influence legislative outcomes.
So far, more than 350 lobbyists have officially registered to lobby the 79th session of the Nevada Legislature, and many more are likely to show up in the following weeks and months ahead.
Lobbyists play an outsize role in the lawmaking process, amplified by Nevada's part-time Legislature and the effect of term limits, which means there's a cadre of fresh faces each legislative session.
But there are no term limits for lobbyists, which means powerful groups and law firms like McDonald Carano Wilson, The Ferraro Group and Fennemore Craig are able to leverage long-standing relations and institutional knowledge to wield considerable influence for their many clients.
The Nevada Independent tracked and listed major lobbyist groups and who they're representing this legislative cycle, as well as former lawmakers-turned-lobbyists and any others that caught our eye. Because lobbyists are still registering and the online database is still being added to, there are some notable firms missing from our analysis —Griffin Rowe LLP, R&R Partners and Lewis Roca Rothgerber Christie to name a few — but listed below are some of the state's biggest lobbying forces and the various interests they represent.
And, for more perspective, take a look at the below chart to see the connections between lobbyists, their clients and the lawmakers lobbyists donated to ahead of the 2016 election.
MAJOR LOBBYING FIRMS:
McDonald Carano Wilson: A law firm with offices in Las Vegas and Reno, McDonald Carano Wilson also has a government affairs division that will be representing more than two dozen clients this session, including the Oakland Raiders. Their lobbyists include Christiana Cabrera, Susan Fisher, Gov. Jim Gibbons' former chief of staff Joshua Hicks, Kathleen Conaboy, Tyson Falk, Gov. Brian Sandoval's former general counsel and policy director Lucas Foletta and Lauren Brooks.
The Ferraro Group: The prolific public affairs and lobbying group founded by longtime lobbyist and adviser to Gov. Brian Sandoval, Greg Ferraro, is representing more than two dozen clients in the upcoming session, including several large businesses, taxi companies and even a baseball team. They're employing the following lobbyists this session: Misty Grimmer, Gabriele McGregor,  Bob Ostrovsky, Michael Sullivan and Nicole Willis-Grimes.
Kolesar & Leatham: A major law firm in Las Vegas that employs Republican Senate Minority Leader Michael Roberson as one of its attorneys. The firm's government affairs practice lists five attorney-lobbyists — former Gov. Bob List, Joseph Brown, Matthew Saltzman, Matthew Dushoff and Zev Kaplan — on its website, though Brown is the only registered lobbyist listed in the state's portal.
Capitol Partners: A lobbying firm with offices in Carson City and Reno, Capitol Partners is representing a variety of mining and municipal interests this session. Nick Vander Poel and William Adler are both lobbying for the company this session.
Argentum Partners: A public relations and lobbying firm whose clients this session include the pro-school voucher organization EdChoice, Uber and Las Vegas Sands Corp. Their lobbyists this session include Erik Jimenez, Paul Klein, John Sande and Chase Whittemore.
Fennemore Craig: A regional law firm in the Mountain West, Fennemore Craig has offices in Las Vegas and Reno in Nevada. Lobbyists working for Fennemore Craig this session include Harris Armstrong, Tyre Gray, Jesse Wadhams, James Wadhams and former U.S. Sen. and Nevada Gov. Richard Bryan.
j3 Strategies: Robert Uithoven's public affairs and lobbying firm, j3 Strategies lists Uithoven and Tessa Laxalt, sister of Attorney General Adam Laxalt as its lobbyists this session. (Uithoven also is a campaign consultant for Adam Laxalt.)
LEGISLATORS TURNED LOBBYISTS:
John Oceguera: Former Democratic Assembly Speaker and congressional candidate John Oceguera hasn't shied away from taking on lobbying clients as a member of Strategies 360  — he's listed as a lobbyist for more than two dozen groups, including:
Danny Thompson: The longtime labor leader and former Assemblyman officially retired from leading the state's AFL-CIO last year, but he's back in Carson City as a paid lobbyist for a handful of Las-Vegas based unions:
Ernie Adler: The former state senator is up at the Legislature lobbying on behalf of his law firm. His son, Benjamin, is also lobbying on behalf of the firm. His other son, William, is a lobbyist at Capitol Partners.
Warren Hardy: The former Republican state senator who stepped down in 2009 to lobby for a construction trade group is back again this session, with his current client list including the City of Mesquite and SA Recycling.
OTHER NOTABLE LOBBYISTS

Mitch Fox: The former host of Nevada Week in Review and City of North Las Vegas public information officer is listed as a lobbyist for the Porter Group, a Washington D.C. based lobbying firm founded by former Nevada Congressman Jon Porter.
Allen Biaggi: Biaggi, who spent 30 years in government and retired in 2010 as administrator of the state's Division of Environmental Protection, is back lobbying for the Nevada Mining Association. He was hired by the group in 2010.
Dan Musgrove: The former vice president of government affairs for McDonald Carano Wilson, Musgrove started his own firm in 2010.
Kit Carson: Carson, named for the legendary frontiersman and explorer, is a full-time lobbyist for the law offices of Law Offices of Joseph Guild.
Photo: Nevada Mining Association lobbyist Dylan Shaver checks his phone during the opening day of the Nevada Legislature. Photo by David Calvert.
Disclosure: Several Indy donors are mentioned in this story. You can see a full list of donors here.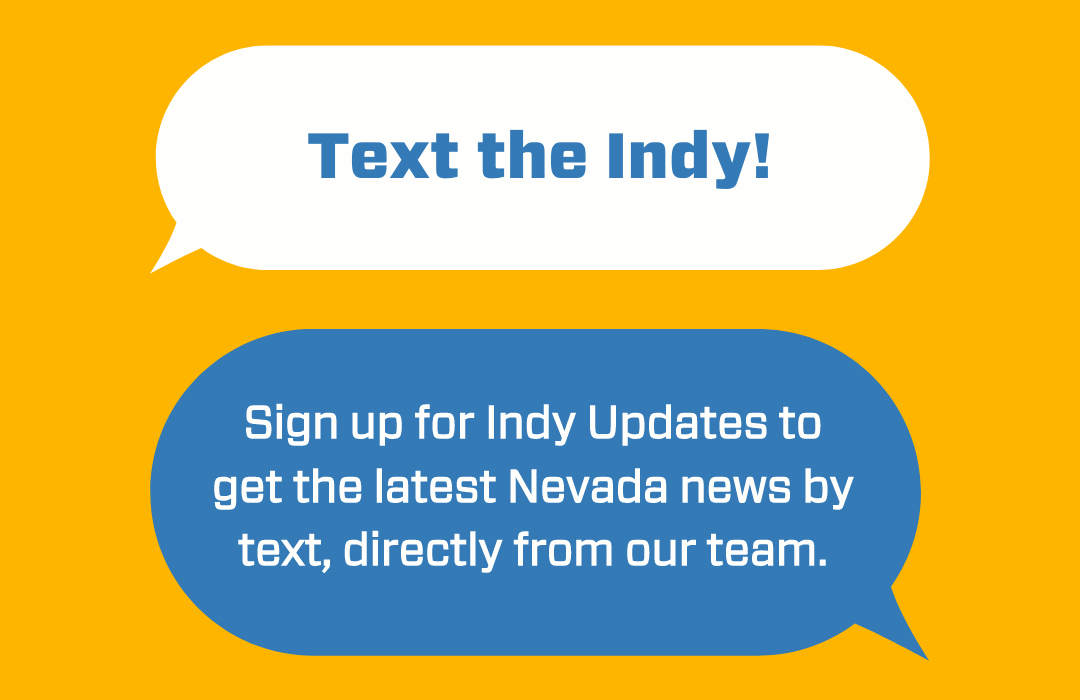 Featured Videos
Comment Policy (updated 4/20/2021): Please keep your comments civil. We reserve the right to delete comments or ban users who engage in personal attacks, use an excess of profanity, make verifiably false statements or are otherwise nasty. Comments that contain links must be approved by admin.