Democrats introduce bill to implement long-stalled gun background check initiative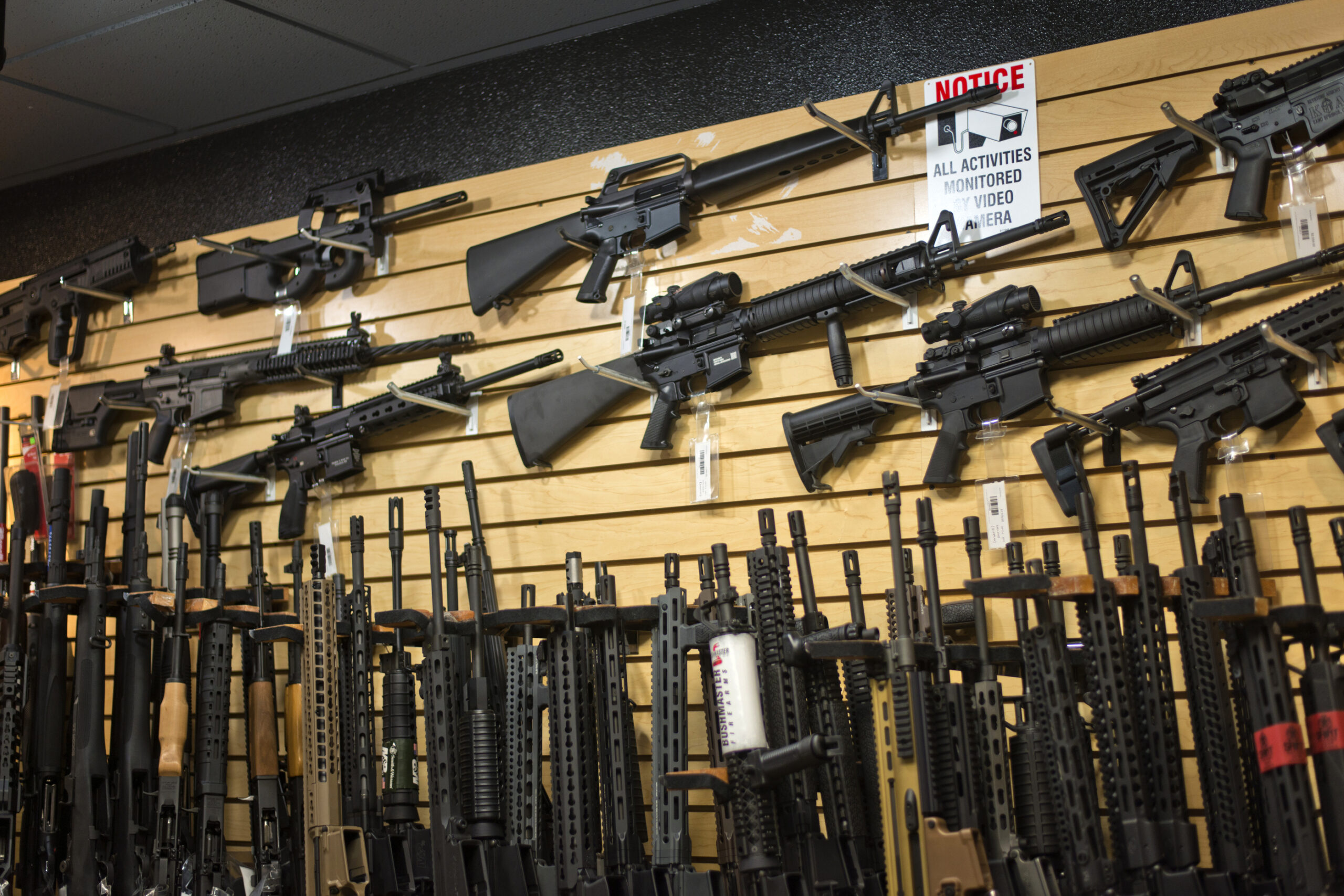 More than two years after voters approved a ballot question requiring background checks for the bulk of private gun sales and transfers, Democratic lawmakers introduced a bill on Monday that would require the state of Nevada to finally implement the measure while shouldering the financial burden of providing the background checks.
The legislation, which was introduced during a Senate floor session as SB143, is likely to be rapidly moved through the Democrat-controlled Legislature, with a joint meeting of the Assembly and Senate Judiciary Committees scheduled to hear it on Tuesday at 8 a.m. Democrats have long hinted that the bill would be processed quickly; Assembly Speaker Jason Frierson promised that a background check measure would be one of the first votes of the legislative session, and Senate Majority Leader Kelvin Atkinson has hinted passage of the bill could coincide with the anniversary of the mass shooting in Parkland, Florida on Feb. 14, 2018.
In an interview after the floor session, Atkinson said no rules would be suspended to pass the bill, but acknowledged multiple floor sessions could occur on Tuesday and that the bill could move quickly through the legislative process given the proximity to the mass shooting anniversary.
"There just was a desire this week to kind of honor them by having the hearings and discuss their pains this week," he said.
Senate Judiciary Committee Chair Nicole Cannizzaro said the Tuesday hearing on the bill — sponsored by at least 36 Democrats including Atkinson and Frierson —  could last a significant part of the day.
The bill proposes to repeal the background check measure passed by voters in 2016 and replace it with a nearly identical one that deletes the requirement that firearms dealers contact the FBI's National Instant Criminal Background Check System database and instead mandates that they "contact the same agency as though the licensed dealer were selling or transferring the firearm from his or her own inventory to the buyer or transferee" — effectively meaning the state will process all of the background checks, as state law already requires federally licensed firearm dealers to initiate a background check on gun sales.
Implementation of the 2016 measure, approved by 50.5 percent of voters, stalled after the FBI refused to provide the background checks as required by the ballot initiative despite several requests by former Republican Gov. Brian Sandoval. Because of that, former Attorney General Adam Laxalt, a Republican, declared the measure effectively unenforceable, leaving it in limbo as lawmakers are barred from amending or changing voter-approved initiatives within three years of passage.
To avoid that prohibition, the effective date of the measure is set for Jan. 2, 2020.
The bill contains similar provisions to the ballot initiative on allowable temporary gun transfers, including sale or transfer between family members, antique gun transfers, temporary transfers to prevent "immediate death or great bodily harm," at a shooting range, firearm competition or while hunting or trapping.
The measure creates a gross misdemeanor for a first time violation of the law and a category C felony for additional violations. It also allows licensed dealers to charge a "reasonable fee" to conduct the background checks.
Atkinson said lawmakers were still reviewing the cost of implementing the bill, but that it was "significantly" less than what he had initially thought. He said that passing the measure would not require a two-thirds supermajority, as it would not create a fee or other tax.
Pro-Second Amendment groups including the National Rifle Association — which funded the opposition campaign to the ballot measure in 2016 — have already signaled their distaste for the measure, last week sending out warnings of a "secret gun control" hearing. 
Assembly Republicans, led by Minority Leader Jim Wheeler, held a press conference Monday afternoon to urge Democrats to work with the minority party in crafting the legislation, saying the bill was being rushed through and that more effective solutions for addressing gun violence — such as improved mental illness screenings — were being proposed by his caucus.
"We have six bills already introduced to support these efforts, and are open to any respectful dialogue on these bills," he said. "But we're playing games here with the hearts of victims. Anything passed today can't even be enacted for over a year to change the initiative petition approved by voters. So we're simply asking, 'What's the rush?'"
Freshman Republican Assemblyman Tom Roberts, a former Las Vegas Metropolitan Police Department assistant sheriff, questioned if the bill would be effective given that most guns recovered by police in Southern Nevada were originally stolen.
"Nine times out of ten, they were either stolen or procured from some other crime," he said. "Very seldom do you find straw purchases. It doesn't mean that they don't exist, but even under the current background system, those can be caught through e-traces, point of origins, so there's mechanisms in place for that."
Republican Senate Minority Leader James Settelmeyer said he still had "grave" concerns with the bill and the possibility of requiring a sales tax to be paid for a temporary transfer but that he didn't think Democrats would be open to suggestions on the bill and wanted to get it to Gov. Steve Sisolak's desk by Thursday.
"I have issues and concerns, we all do," he said. "And we'll see if they're open to those issues and concerns. I'll be pleasantly surprised if they're willing to entertain amendments to actually fix the problems that we see in those areas."
Updated at 4:04 p.m. to add comments from an Assembly Republican press conference.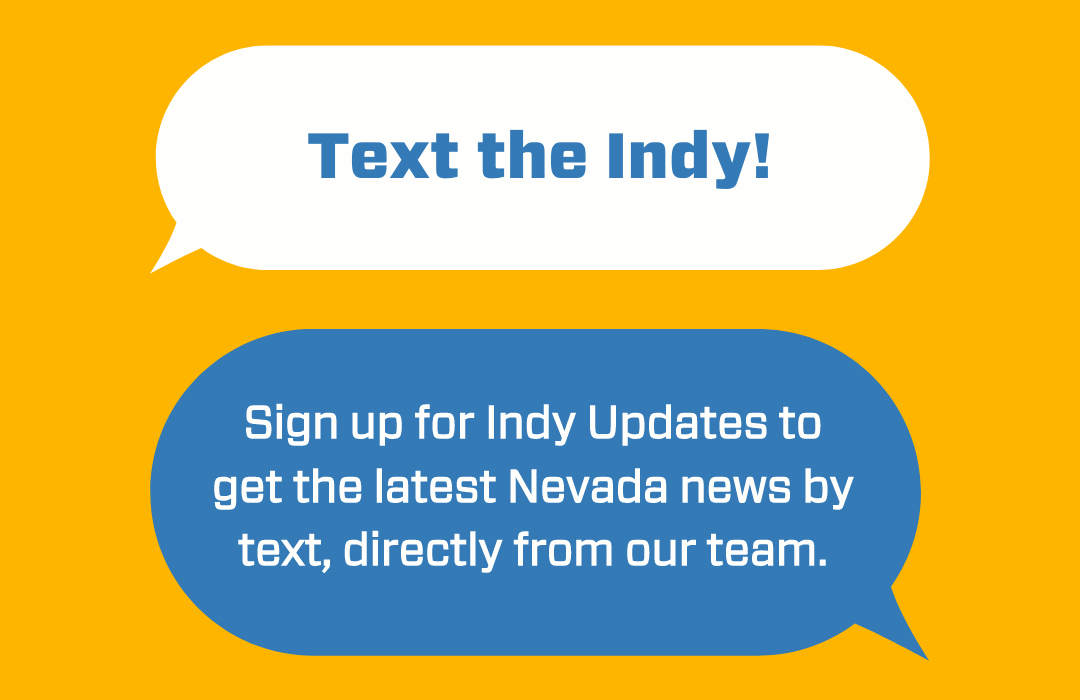 Featured Videos
Comment Policy (updated 4/20/2021): Please keep your comments civil. We reserve the right to delete comments or ban users who engage in personal attacks, use an excess of profanity, make verifiably false statements or are otherwise nasty. Comments that contain links must be approved by admin.