Democrats jab Republicans by appointing non-partisan, not Republican, to powerful committee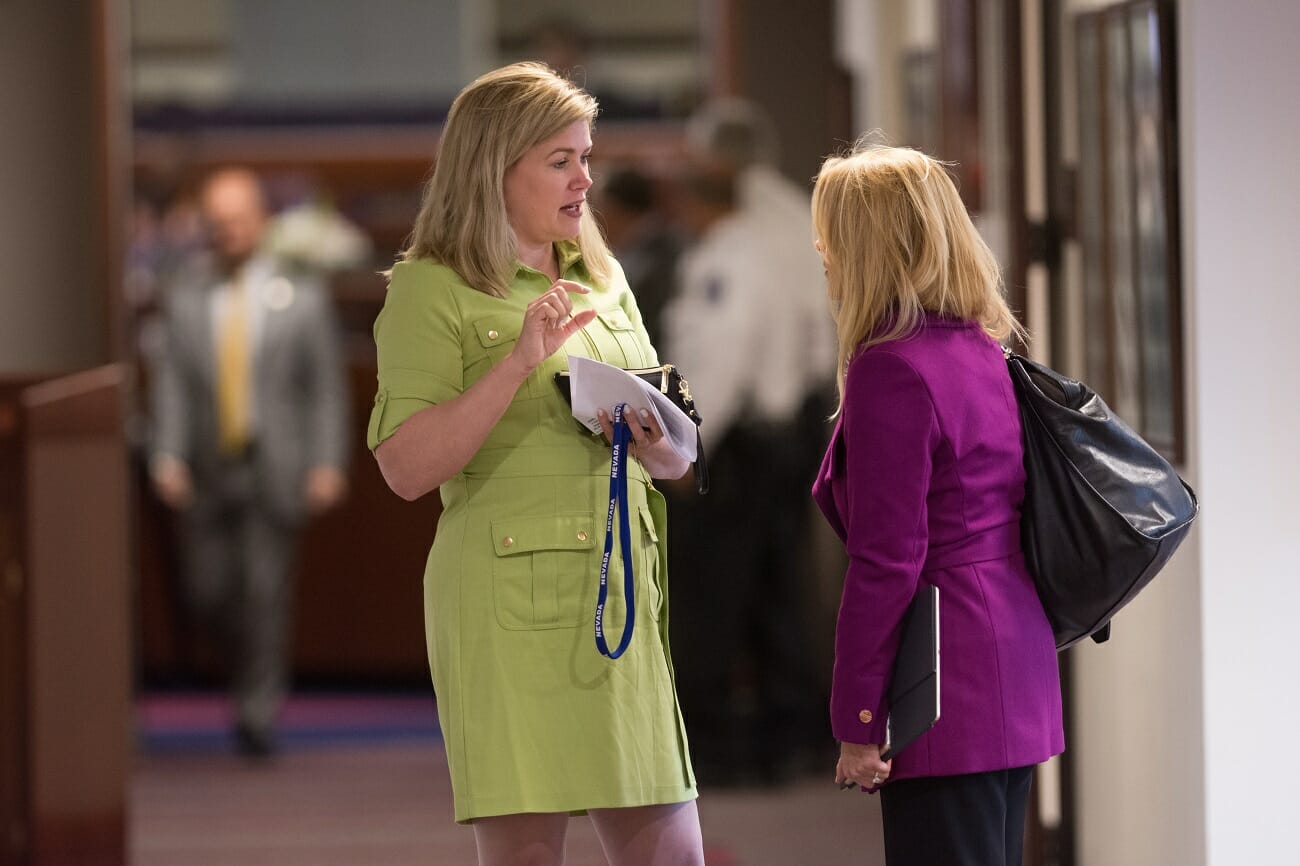 Democrats struck a blow against their political adversary on Tuesday, appointing a nonpartisan senator who has generally voted with Democrats this session to an important interim committee that approves influential regulations and ensuring that Republicans are squarely in the minority.
The Democrat-controlled Senate appointed Sen. Patricia Farley as a member of the Legislative Commission, whose 12-person membership is typically split evenly between Democrats and Republicans. Farley was elected as a Republican in 2014 but switched to nonpartisan before the 2017 session began after a falling out with Republican Senate Minority Leader Michael Roberson.
Republicans opposed the resolution appointing Farley, saying it would throw off the partisan balance of the commission and create a climate more like the one in Washington, D.C. than the one in Carson City. With six Assembly appointees split evenly along party lines, the total membership will be six Democrats, five Republicans and one nonpartisan.
"Historically, the Legislative Commission has functioned in a non-partisan manner as the sort of voice of this body in the interim," said Republican Sen. Ben Kieckhefer. "It required compromise, it required parties to work together to achieve our shared goals of continuing to manage our obligations during the interim. And converting it into a partisan body is, I think, a significant step in the wrong direction."
The commission, comprised of Assembly and Senate members, meets during the interim to approve regulations that are based on laws passed during the session. Regulations can be controversial — those surrounding the lucrative recreational marijuana industry are a prime example — and make or break businesses.
In the last interim, the commission reviewed 262 separate sets of regulations, according to the Legislative Counsel Bureau.
Joint standing rules that govern procedure in the Assembly and Senate specify that parties that encompass at least one-third of the chamber's members get three representatives on the commission. Parties that comprise less than one-fifth get one member, so appointing Farley could be both right and wrong depending on which part of the rules someone looks at.
"I'm looking at the members, it appears to me that it actually is tripartisan," Democratic Assistant Majority Leader Kelvin Atkinson said while defending the appointments on the Senate floor on Tuesday. "I think that adding a member to the Legislative Commission from a third party that we have not had -- I think shall serve us well."
Republicans say the resolution was brought up without warning, and they were not consulted about who they wanted to represent their party. In a notable omission, Senate Majority Leader Ford opted to exclude Roberson, the current chair, from the commission going forward. The two have a publicly strained relationship.
"You've never had the minority leader not on the Legislative Commission, and I find that offensive," said Republican Sen. James Settelmeyer, who was also not re-appointed.
In an interview with The Nevada Independent, Farley said she was happy to be appointed to the commission. Democrats have welcomed her into their caucus and haven't pressured her to vote for something she doesn't believe in, she said.
"Even though I'm technically a different party, [Ford] has made sure I've had opportunities just like every other member of his caucus," she said. "And so I've been very appreciative. Obviously he has a great deal of comfort with me and my decision-making, which I appreciate."
While she often votes with Democrats on bills that split on party lines, she pointed out that votes are usually unanimous anyway and sometimes she sides with Republicans.
"I also think it's very representative of what's going on in the world," she said, pointing out that a growing number of voters don't identify with either major party.
Farley said she plans to remain non-partisan throughout the interim, when she'll be doing Legislative Commission duties, but will caucus with Democrats. She said she has "every intention" of running for re-election in her Las Vegas district when her four-year term ends in 2018, but declined to say which party she would align with for a campaign.
"I'd like to get out of the session, because I was elected as a Republican. I think I'm being very true to me and my constituents by being a non-partisan and staying that and waiting until I make an announcement," she said.
Republicans never mentioned Farley's name as they argued against the resolution, but suggested Democratic leaders' move was underhanded.
"Having one member of this body be a non-partisan member is a red herring at best when that member caucuses with the majority party and votes with the majority party in almost every vote," Kieckhefer said. "So to suggest that this is necessary, I think is a ruse and to not even request that the minority party have the discretion to appoint their own members is certainly disrespectful."
Feature photo: Nonpartisan Sen. Patricia Farley at the Legislature. By David Calvert.
This story was updated at 2:15 p.m. on May 17, 2017 to add information about the number of regulations approved in the 2015 interim.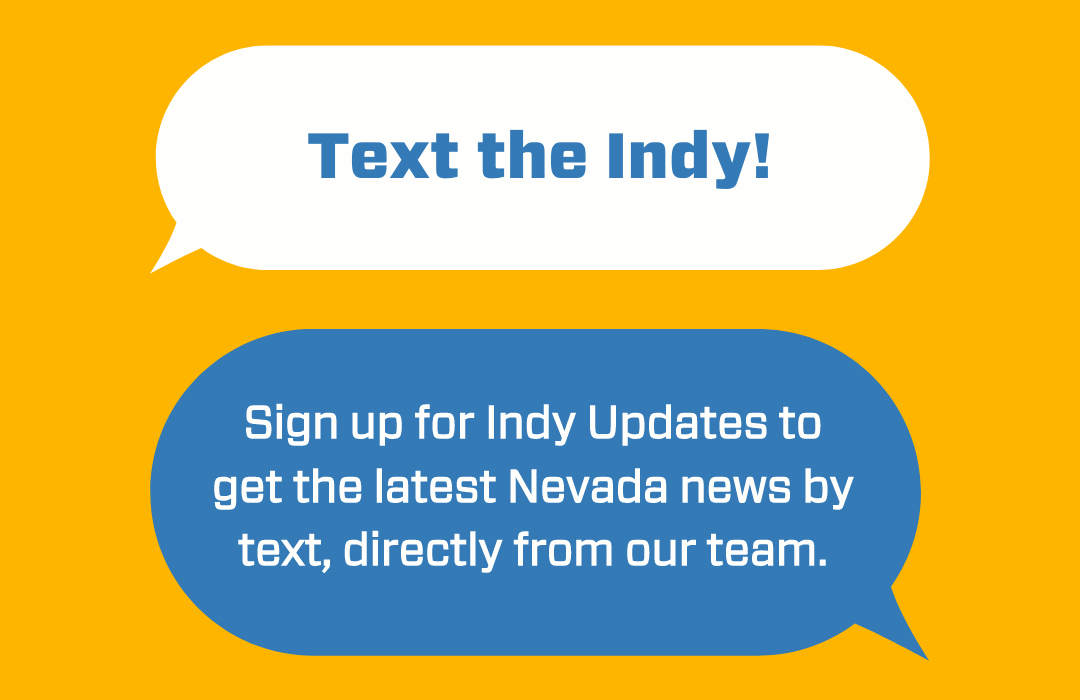 Featured Videos
Comment Policy (updated 4/20/2021): Please keep your comments civil. We reserve the right to delete comments or ban users who engage in personal attacks, use an excess of profanity, make verifiably false statements or are otherwise nasty. Comments that contain links must be approved by admin.