DETR provides more details on $54 million unemployment system modernization, but timeline of implementation remains unclear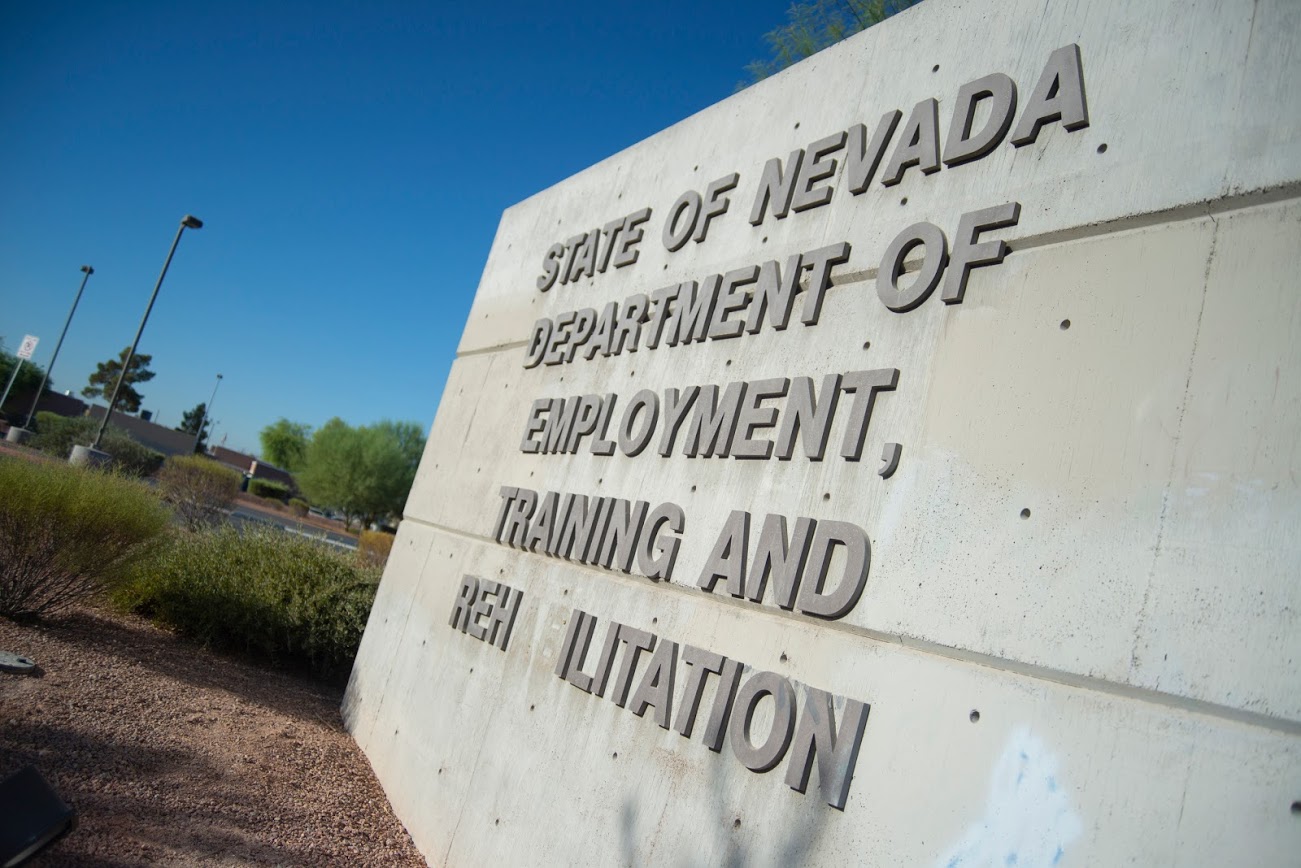 Lawmakers learned more details about a plan from the Department of Employment, Training and Rehabilitation (DETR) to modernize the state's outdated unemployment insurance system during a hearing on Monday, but some legislators were left with questions about how long the project will take and what effect it will have on Nevadans.
Elisa Cafferata, the department's director, outlined the various ideas for system improvements — primarily deriving from a National Association of State Workforce Agencies (NASWA) assessment of the unemployment system — using $54 million in federal American Rescue Plan funds. They included:
Vendor development costs ranging from $20 to $30 million
Support for programming staff and consultants ranging from $10 to $12.5 million
Annual operating costs ranging from $3 to $5 million
A 10 to 15 percent project management fee ranging from $3.3 to $7.1 million
Cafferata noted during the hearing that the combination of those costs puts the estimated total for the modernization project between $36.3 million and $54.6 million. Along with Cafferata, Assembly Speaker Jason Frierson (D-Las Vegas) joined the hearing to present AB484 — the bill authorizing the department to use $54 million in federal funds for the modernization project after that money is received.
Frierson emphasized the need for upgrading the state's unemployment system, as Nevada dealt with record-setting unemployment in April 2020 amidst the pandemic.
"We're all aware that our technology is significantly dated," Frierson said. "We hired additional staff, called upon our retirees and used every available resource to help Nevadans through this crisis. However, the reality is that despite the extra help, our outdated technology systems left us fighting a fight without equipment that can keep up with our needs."
Sen. Julia Ratti (D-Sparks) additionally called the proposed fixes to the unemployment system the "number one priority" for the Legislature this session.
Cafferata noted that although the department would use some of the federal funds immediately on short-term upgrades, the complete modernization of DETR's unemployment system would not begin until the department completes the request for proposal (RFP) process to solicit a business partner for creating the new cloud-based unemployment system.
After multiple lawmakers questioned how long it would take until those in the unemployment system begin to notice changes, the department provided little clarity on a timeline but did note that upgrades could come in different phases.
"The timeline is fluid because we need to develop the RFP for the modernization, and that will, based on the business requirements, really sort of flesh out what the timeline would be," Cafferata said. "We will work with our IT governance team to sort of add some details around the phased implementation."
Cafferata added that NASWA's estimated timeline for the project is two and a half to three and a half years. However, that project would be undertaken after the RFP process that Cafferata said is designed to flesh out the business requirements of the project, which could include anywhere from 400 to 1,000 different requirements.
Though some legislators expressed displeasure with the vague timeline provided and continued to press the department about when modernization would be completed, Assemblywoman Maggie Carlton (D-Las Vegas), who chairs the Assembly's budget committee, came to the department's defense.
"We don't have the money yet, so it's really hard to tell how long it's going to take," Carlton said. "We don't know when those dollars will actually come across the state borders for us to be able to spend."
She and other lawmakers also highlighted the significant amount of work the department accomplished during the pandemic.
Despite still having an outdated system, Cafferata announced on Monday that DETR no longer has a backlog of Pandemic Unemployment Assistance (PUA) claims, and she said the department is current in its handling of all new PUA claims in accordance with the federal guidelines to process initial claims within 21 days. She also said that the backlog of regular unemployment claims is down from the hundreds of thousands from when she had started as director to now in the tens of thousands.
Both the department and lawmakers spent time highlighting the need for and benefits of an upgraded system.
The department is working with NASWA, a national organization representing all 50 state workforce agencies, as it plans its system upgrades and works on short term goals to improve the current system. Marilyn Delmont, an administrator at the department, said that NASWA has partnered with 20 states to help them with unemployment system modernization projects, including 13 states that upgraded to cloud-based systems, similar to the one DETR will change to.
Delmont and Cafferata emphasized that the new system would be more capable of scaling up and down, which would make it better equipped to handle a crisis similar to the spike in unemployment claims seen during the COVID-19 pandemic. The new system would also better allow DETR to implement new federal programs, such as the PUA program.
Frierson said it was important to have a better unemployment system in place to help Nevadans for when the next financial crisis occurs.
"I think that we would have been in a much better place had we been able to have the foresight to modernize our system 10 years ago," he said. "I am not remotely hesitant in investing dollars and trying to modernize our system, and I wish that we had had the vision to be able to see that this could happen and have done this a long time ago."
The Nevada Independent is raising $200,000 by Dec. 31 to support coverage of the 2024 election.
Tax-deductible donations from readers like you fund this critical work.
If you give today,your donation will be matched dollar-for-dollar.
Give + Get Matched
Featured Videos