Nevada posts 28.2 percent unemployment rate, highest in nation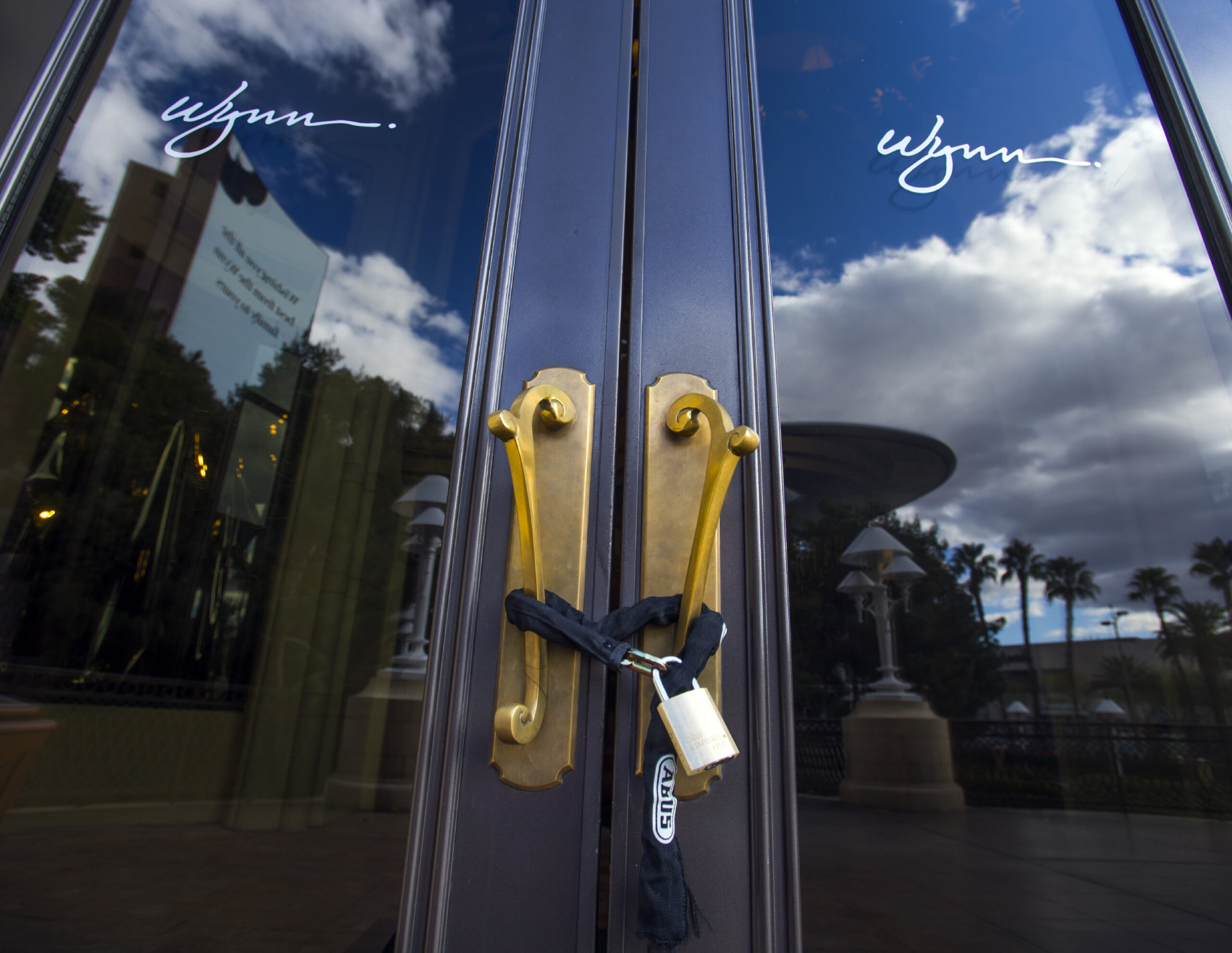 Nevada's unemployment rate skyrocketed to 28.2 percent in April, the worst-ever unemployment rate in state history and the highest mark in the country.
State employment officials said on Friday the state also lost nearly 244,800 jobs through the month of April, which helped drive the massive 21.3 percent spike in the unemployment rate, the largest one-month jump in state history. The previous record state unemployment rate was 13.7 percent in late 2010.
Overall state employment levels dropped to numbers last seen in 2013, and more jobs have been lost in one month than throughout the entire 2008 recession.
Nationally, all 50 states reported spikes in their unemployment rates owing largely to COVID-19-related emergency shutdown orders.
"There is no precedent for data like this, neither the magnitude of the shift nor the speed with which it has happened," state Department of Employment Training and Rehabilitation (DETR) Chief Economist David Schmidt said in a press release. "Because this is largely driven by policy response designed to prevent the spread of COVID-19, as businesses in the state are allowed to reopen we should expect to see a corresponding decline in the number of people unemployed as Nevadans return to work."
The report gives a staggering, yet not unexpected, view into how Nevada's economy has suffered through the COVID-19 pandemic and related emergency shutdown orders made by Gov. Steve Sisolak in mid-March to slow the spread of the novel coronavirus. Sisolak eased up on many restrictions in early May when the state transitioned into a "Phase 1" reopening, but many businesses including casino resorts remain closed.
The hospitality industry has been pummeled. More than 122,200 individuals employed in the state's leisure and hospitality industry lost their jobs in April, or about 36.1 percent of the sector labor force. That drop brought employment levels in the industry to numbers last seen nearly three decades ago in 1993.
All industries reported employment declines in April, with many reporting employment levels dropping to their lowest percentages in a decade.
A labor market report released by state employment officials also indicates that the rate of unemployment and job losses numbers are much worse than the last economic recession from 2007 to 2010.
Already, the one-month job loss numbers between March and April 2020 eclipse the entirety of jobs lost during the three-year recession by about 60,100, with many industries facing larger percentage declines in April than they did during the entire period of the recession.
Initial claims for unemployment are leveling off, but still continuing at a pace that would be considered dramatic in normal time. For the week ending May 16, there were 17,837 initial claims, meaning that the state, for the first time during the pandemic period, had fewer than 20,000 claims in a week.
But there have still been 458,581 initial claims in the last 10 weeks, and 480,233 initial claims in 2020 to date. The number of claims so far this year is equivalent to 31 percent of the state's workforce.
Continued claims jumped noticeably to a new high of 369,041. That figure represents people who were not deemed ineligible for unemployment payments and instead are filing week after week to continue their benefits.
The state's "insured unemployment" rate — meaning workers whose former jobs make them eligible for benefits and are now without work — climbed again to 26.8 percent, the second highest in the nation behind Washington State, which has a rate of 30.6 percent.
The unemployment insurance trust fund held about $1.5 billion as of May 16, or enough to pay out about 14 weeks of benefits before running out. In situations where the trust fund is depleted, such as during the Great Recession, the state has borrowed from the federal government to continue paying benefits.
Data released on Friday only reflects the first day that Nevada started accepting applications for Pandemic Unemployment Assistance (PUA), a federally funded program that pays independent contractors, self-employed people and others not covered by traditional unemployment insurance.
On May 16 alone, the state had received 27,399 claims for PUA, and DETR Director Heather Korbulic said more recently that Nevada had accepted more than 38,000 PUA claims in the first 48 hours of the program.
The Nevada Independent is raising $200,000 by Dec. 31 to support coverage of the 2024 election.
Tax-deductible donations from readers like you fund this critical work.
If you give today,your donation will be matched dollar-for-dollar.
Give + Get Matched
Featured Videos