April 24, 2018 at Myron's Cabaret at the Smith Center in Las Vegas
Click here to secure your tickets!
We're hiring pollster Mark Mellman to run a statewide poll for us in April. We'll roll out the results and discuss them with Mr. Mellman at our next IndyTalks event on the evening of Tues., April 24. Mark your calendars; it's going to be a fun night.
As always, members of The Indy got first crack at securing seats so if all the best seats are gone, that's why. If you're a political junkie who loves attending these kinds of events, you may want to consider Indy membership for priority ticketing and seating.
Event Details
Cocktail Hour 6:00 to 7:00 p.m.
Myron's Cabaret
Cash bar. Light appetizers will also be available for purchase.
Invitations and tickets are non-transferable. Limit two tickets per household.
An event & ticket service fee of $7.50 will apply in addition to a $4.00 order charge.
Sponsored by: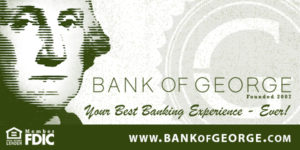 ---
Past Events
March 26, 2018 at the UNLV Student Union Ballroom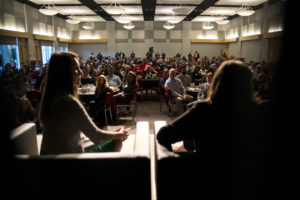 We kicked off with a cocktail hour, followed by a policy overview with Indy Editor Jon Ralston, Indy Reporter Michelle Rindels and Riana Durrett, the head of the pot dispensary association and who broke news at the event, followed by two great discussion panels with more experts!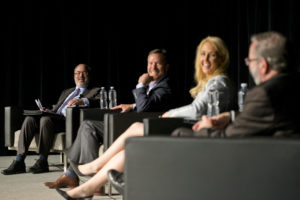 Panel 1 Discussion – Rules, Regulations, Compliance and Law Enforcement
Richard Pocker, former U.S. Attorney, who spoke to the fed vs. state issues and more
Melissa Kuipers Blake, who has worked in CO and knows those laws well
Will Moschella, former Principal Associate Deputy Attorney General, U.S. Department of Justice, who has worked in the Justice Department and knows how Jeff Sessions thinks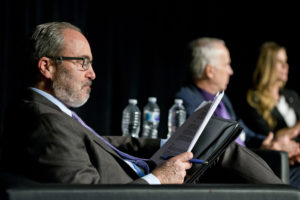 Panel 2 Discussion – Trends and troubles in a fast-growing industry
John Ritter, a respected Nevada businessman who is in the pot industry
Neal Tomlinson, an experienced advocate who gets the cannabis industry and its issues
Amanda Connor, who knows the Nevada laws and business inside out