As unemployment benefits stop for close to 150,000 Nevadans, observers fear tough road ahead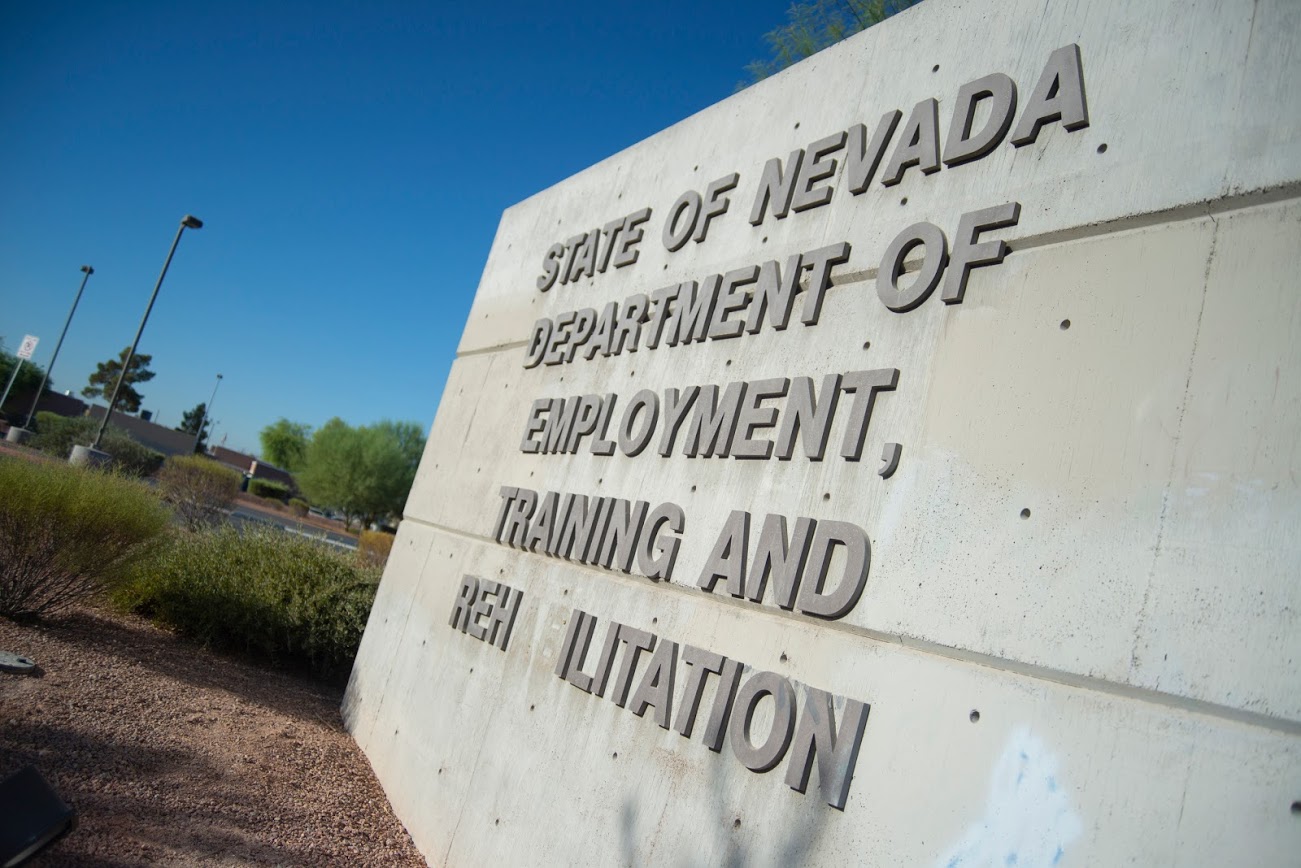 Benefit programs that have buoyed hundreds of thousands of unemployed Nevadans for more than a year came to a hard stop over the weekend, raising concerns of a trying transition for those who have yet to find a job.
Department of Employment, Training and Rehabilitation (DETR) Director Elisa Cafferata said that while the Department of Labor has authorized states to use American Rescue Plan funds to continue benefits past Saturday's deadline, her agency had no plans to do so. An extension would require a special legislative session, such a program would not come with federal money for administrative expenses and it would take that federal aid away from other possible uses, she said.
"We've certainly taken a look at it," Cafferata told The Nevada Independent. "But I think … we really just, for the long-term health of the economy, need to help folks get back to work."
Programs that ended over the weekend include Pandemic Unemployment Assistance (PUA) for gig workers and the self-employed (nearly 40,000 were filing claims to Nevada's program in the most recent week), Pandemic Emergency Unemployment Compensation (nearly 76,000 enrolled), and a $300-per-week Federal Pandemic Unemployment Compensation add-on that applies to all of those claimants, as well as nearly 33,000 people on regular benefits.
A small State Extended Benefits program serving fewer than 100 people ends this coming Saturday, leaving only the regular unemployment benefit program running, and even then only offering beneficiaries a maximum of 26 weeks of assistance.
The cutoff comes as Nevada's economy has improved — the number of people on the unemployment rolls is fewer than half of the well over 300,000 it was during peak weeks earlier this year — but the state continues to have the worst jobless rate in the nation at 7.7 percent in July. About one-third of the jobs the state lost when the pandemic hit have not come back, according to DETR.
Voices on all points of the spectrum acknowledged that the benefits cliff could be difficult for the more than 148,000 people who were claiming benefits as of Aug. 21. Amber Hansen, an administrator of a large Facebook group that supports PUA claimants, said there's pervasive fear among members of her collective.
"They don't know what they're going to do. And they're scared out of their wits because they feel like there's just, there's nothing else for them to do," she said.
DETR officials said they had been warning beneficiaries for months that the programs, which have paid out nearly $13 billion since last March, would be coming to an end, and urged claimants to look for jobs. The agency has been communicating with claimants through their online portals, posting information about job opportunities on social media and sharing an evolving list of retraining opportunities.
"There are a lot of supports out there for them. And probably the best thing to do is just … start making this transition back to work, while you have all of these resources available to help you," Cafferata said.
But Hansen said the reality on the ground is much harsher than DETR portrays. The handout DETR provides lists resources that many claimants already know about, such as welfare programs and rental assistance, but may have been unable to tap into.
"I have worked single handedly over the last year with thousands of Nevadans … thousands of people that have applied for those programs and have either hit a wall have been told that they can't get help, have been told that they don't meet the criteria," she said.
The CHAP rental assistance program in Clark County, for example, has helped 9,000 households since the pandemic began, but has 8,500 applications for aid still pending and has denied about 5,200 applications. Meanwhile, about 61,000 households in Nevada are projected to be behind on rent — mostly in Clark County.
If people in need are unable to successfully secure enough help, they could be part of an eviction wave. Even among those who have received rental assistance, there are people who are headed back to square one because the support is for a limited time.
"They've already tapped out their 12 months of benefits, and they're still unemployed, and now their unemployment's going away. And so what do they do?" said Jim Berchtold of the Legal Aid Center of Southern Nevada, which offers free help to tenants facing eviction. "It just really seems like there needs to be a bigger picture solution about job retraining and about figuring out what the issues are that are leading to the eviction and trying to address them."
Lalo Montoya of progressive advocacy group Make the Road Nevada has seen firsthand how people can get lost in the system if they hit technology-related hurdles, language barriers, eligibility hang-ups or are otherwise confused by systems offering help. His organization helps those it can, but it doesn't have the funding to serve as formal navigators who would personally guide the tens of thousands of people who need help.
"It's a crisis that I can't even put my head around," he said. "Because at the end of the day, all we can do is help those that come to us directly or that we meet out on the streets or during tabling events. And I'm glad that when they do find us, they found that they find a voice, they found a place of advocacy, they find a place where they can go and be connected to navigate the systems. But we're doing it out of just survival."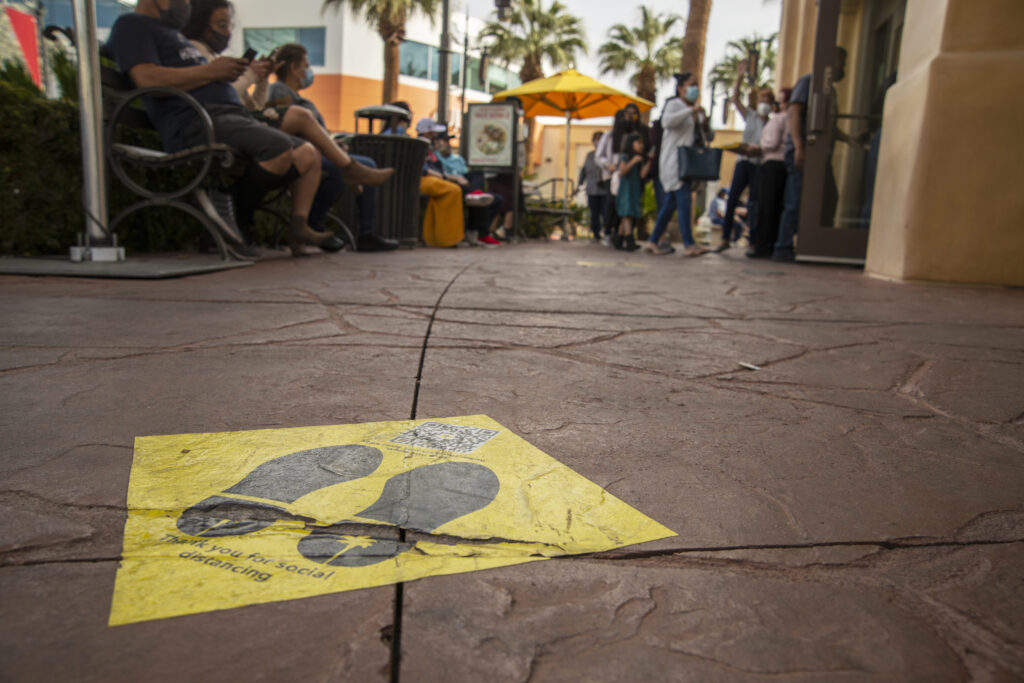 A disincentive effect?
Randi Thompson's organization, the Nevada Federation of Independent Businesses, has been vocal in urging Nevada to end benefits earlier than Sept. 4, blaming them for exacerbating a worker shortage.
"We hope that the governor will not extend those extra benefits, because our small businesses are dying, we have businesses, restaurants that are closing early. They're not taking a dinner shift, they're closing on Sundays," she said.
Gov. Steve Sisolak did not heed that call to curtail the benefits, but nor did he take the step of creating an additional state-level program to keep the benefits going into the fall.
Thompson said she's still concerned about workers in industries that have not rebounded, such as those supporting conventions, which brought half a million attendees to Las Vegas in 2019 but zeroed out for a long stretch during the pandemic.
"I'm optimistic that those who have chosen to stay home and not work will decide to go back to work," she said about the deadline. "My concern, still, is for those whose jobs are not there."
A debate over whether the more-generous-than-usual pandemic-era benefits were disincentivizing people from returning to work has raged in the political sphere, prompting about half of governors — all Republicans — to voluntarily disenroll their states in certain benefit programs as a way to nudge the jobless back to the workforce. But an early analysis from the firm UKG suggests that states that cut the safety net early actually saw slower growth in the number of shifts worked than states that kept the benefits.
Economists also largely believe that while benefits may serve as a minor disincentive to return to work, it is not a major factor, and a survey of the unemployed ranked benefits as the last on a list of reasons why they had not returned to work, behind reasons such as lack of child care, concerns about the spread of COVID, and having a spouse who is still in the workforce.
"People in other states are saying they thought they were going to stop the extended benefits and everyone would go right back to work and they're not seeing that either," Cafferata said. "So I think there's gonna be just sort of this continued thing, settling out and what the new workforce looks like."
Thompson said she believes "the mood of the workforce seems to be 'I'll come back, but you have to pay me more.' And employers are realizing that's going to be the case."
She said that might mean products and services go up in price, but she acknowledged that it's a shared responsibility with consumers to support jobs that offer workers enough to reach their American Dream.
"I hope you're gonna see a surge in employment," she said. "We have well over 22,000 job openings in Northern Nevada. We have 90,000 job openings in Vegas. So, we have enough jobs to absorb the people that are unemployed."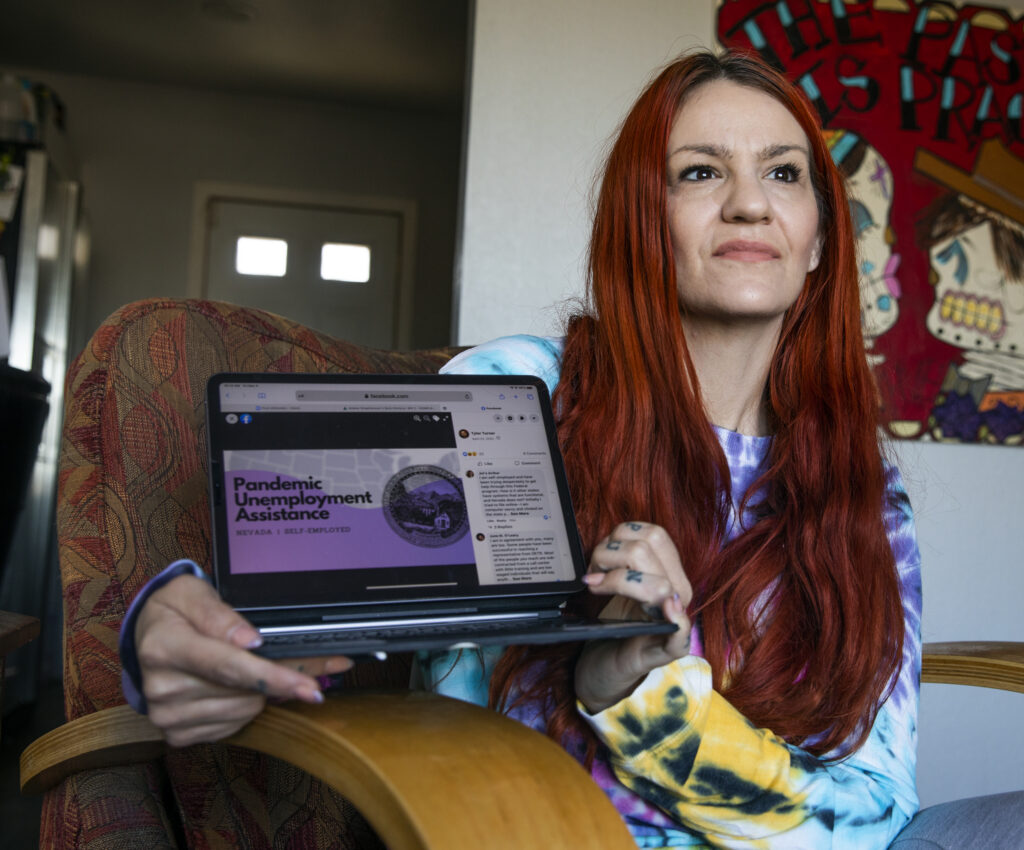 Do decisionmakers care?
Advocates for the unemployed are left wondering why elected officials didn't do more to extend the program when so many people are still using it and major industries such as entertainment are far from recovered.
They worry that the loss of the program could accelerate evictions, prompting households to uproot and double up and thereby further spread COVID. They worry that the cutoff will force people into survival jobs with low pay, little security, and exposure to the virus.
"Our governor needs to do more. Our elected officials here need to do more. They need to extend the benefits. They need to apply for all the money that's being offered," Montoya said. "I think they fell into the narrative that the chambers of commerce pushed on us. And they're listening to the corporations. They are not listening to workers."
The deadline for the federally funded benefits program was set six months ago when Congress passed the American Rescue Plan. In that time, COVID dipped and surged, and now remains at one of its highest points of the pandemic.
Asked whether the deadline is still appropriate while the health situation remains dire, Cafferata noted that "there's always going to be an argument to be made to extend benefits."
"It's going to be challenging for many individuals and their families," she said. "This is just one last difficult transition, we hope, but I suspect we're going to have some ups and downs with COVID for quite some time."
Thompson said it's time to adapt.
"We're gonna be living with COVID for the rest of our lives," she said. "And it's time we all learn to live with COVID."
From Hansen's perspective, those in power are not showing enough compassion for the unemployed or taking nearly enough action to help.
"This was something that was so important, and we feel like nobody cared," she said. "It seemed like people would … gain interest and gain momentum, and then when they felt like their back's against the wall by another party, they would just be like, 'OK, well, our hands are tied.'"
While lawmakers have often talked about the emails and calls they receive from desperate claimants, Hansen said she doesn't think they'll truly register the struggle as long as they are personally financially secure.
"I just think that everybody just thinks that everything's all right and … excuse my language, they haven't really gotten into the thick of the shit like I have with my collective, to really absorb the suffering that these people have gone to," she said.
Tabitha Mueller contributed to this report.
The Nevada Independent is raising $200,000 by Dec. 31 to support coverage of the 2024 election.
Tax-deductible donations from readers like you fund this critical work.
If you give today,your donation will be matched dollar-for-dollar.
Give + Get Matched
Featured Videos