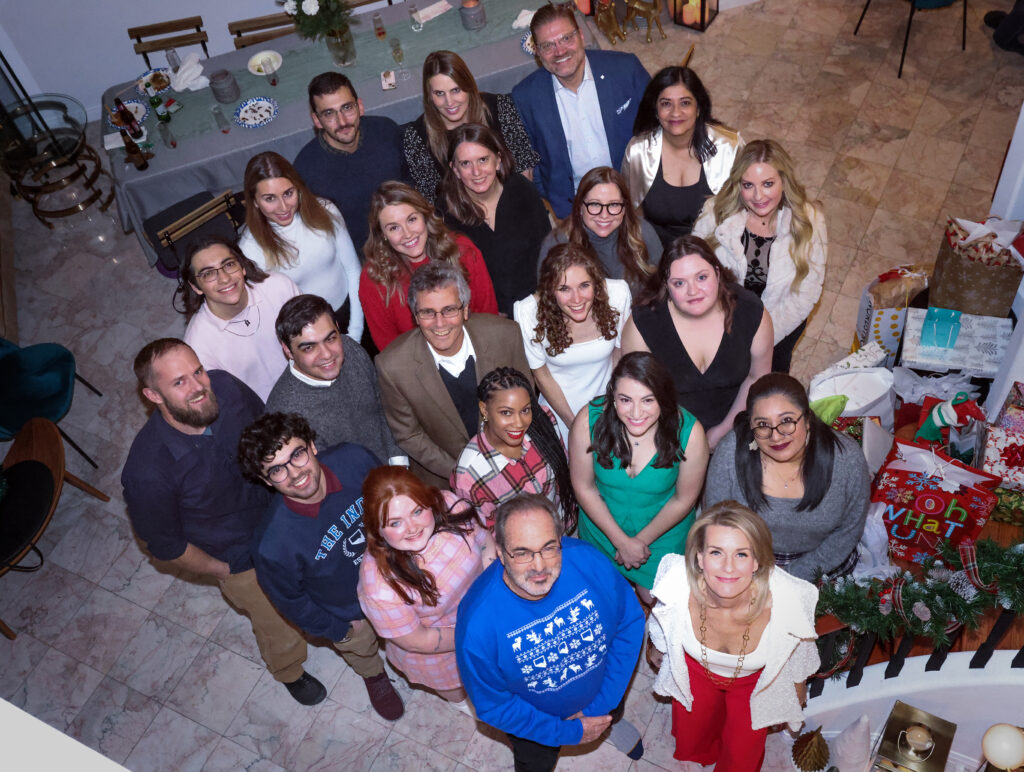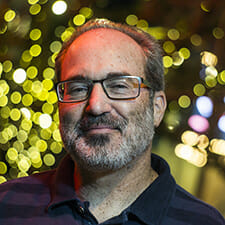 JON RALSTON, CEO
Jon is the founder and CEO of The Nevada Independent. He has been covering politics in Nevada for more than 30 years. His blog, Ralston Reports, launched in 2012 and now lives on The Nevada Independent website. Jon wrote for the Las Vegas Review-Journal for 15 years, the last seven as a freelance columnist. In 1999, Greenspun Media Group purchased his political newsletter, The Ralston Report, and hired him as a columnist for the Las Vegas Sun where his byline appeared until September 2012. He was also a columnist for the Reno Gazette-Journal from January 2015 until November 2016, when he left to start The Indy.
Over the years, Jon has hosted several TV programs, including "Ralston Live" on Vegas PBS and "Ralston Reports" on KSNV News 3. He also writes and publishes a Nevada-centric email newsletter called "Flash" that frames the political agenda for the day, breaks news and offers analysis and snark. In 2012, Politico named Jon one of the Top 50 "Politicos to Watch." He frequently appears on MSNBC, FOX News, and PBS, and he has also appeared on NBC's long-running "Meet the Press."
Jon's many press awards include:
Nevada Press Association - Best Local Column (2017 & 2018)
Nevada Press Association - Best Non-Staff Columnist (2000, 2001, 2003, 2005, 2007, 2009, 2010, 2011 & 2015)
Associated Press News Executive Council award for best local column (2009)
Best Columnist of the Year (1991 & 1992)
Nevada Press Association - Outstanding Young Journalist of the Year (1986)
Jon is originally from Buffalo, New York. He has a B.A. in English from Cornell University and a M.A. in journalism from University of Michigan. He came to Las Vegas in 1984 as the night police reporter for the Las Vegas Review-Journal, later covering general assignment and county government before becoming a political reporter in 1986. He has a son, Jake. Jon loves movies and movie trivia and aspires to one day be The Nevada Independent's film critic, if they'll let him.
Follow Jon on Twitter @ralstonreports.
---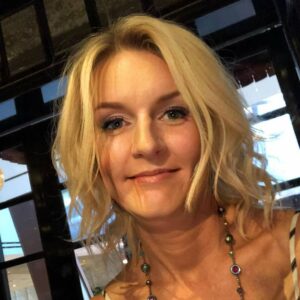 E. THOMPSON, EDITOR
Elizabeth (or just "E" to friends and media colleagues) has been covering Nevada government and politics since 2008. Her television work includes hosting Nevada Week in Review on VegasPBS in 2014, co-hosting the daily political talk show The Agenda on KSNV News 3 from 2012—2013 and working as the political analyst for KTNV News 13 from 2009—2011. E's also been published in the Wall Street Journal and National Review Online and has provided analysis and commentary for CNN, MSNBC, Fox News and numerous Nevada television and radio stations.
She is the founder and former publisher (and still sits on the executive board) of the Nevada News Bureau, a nonprofit that serves as the parent company of The Nevada Independent. The Bureau's primary initiative, a news website covering state government and politics, first went live in late 2009 as a media project of Citizen Outreach. E's Nevada media stint started in 2008 when she launched an indie political blog covering Nevada and national politics. The following year, she won the Sam Adams Alliance's Best New Political Blogger Award. In 2010, she co-founded RFC, an internet radio station featuring political talk plus classic rock, and also served as the Nevada correspondent for National Review Online's Battle '10 election blog.
She is also the founder of E Thompson Media, a small consulting firm specializing in copywriting, media management and digital marketing. Her firm's Nevada clients are:
Wealth management advisory firm HighTower Las Vegas
the Stat Pack & Fact Pack,

a website and weekly business and economic newsletter co-published by HighTower Las Vegas partner (and

 Nevada Independent

treasurer) Mike PeQueen and economist John Restrepo of

RCG Economics.
E grew up in rural Michigan where she had a horse, a dog, numerous cats, and more chores than she wanted. She was editor of both her high school and community college newspapers. In 1989, assisted by the Michigan chapter of the ACLU, she won a freedom of press case that made national news. She moved to Nevada in 1998 and has a B.A. in English Literature from UNLV. In her leisure time, E enjoys watching documentaries and films, dining out, checking out live music venues, nature walks, and traveling the globe. She loves good coffee, good champagne and good conversation enjoyed with either.
Follow E on Twitter @elizthompsn.
---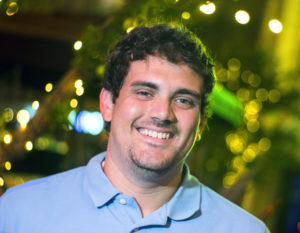 CJ KEENEY, CHIEF TECHNOLOGY OFFICER
CJ has been with The Nevada Independent since its launch in 2017. He has served in critical roles for a number of Las Vegas startup companies over the last decade. In 2009, he developed the first Clark County real estate foreclosure investment software while working at Griffin Group Holdings. In 2013, CJ co-founded Pigeonly and led a team of engineers to build a product that empowers users to find and communicate with their loved ones in prison. In 2015, he attended the Y Combinator startup incubator in San Francisco.
CJ joined The Nevada Independent because he was excited about the opportunity to get in on the ground floor and again help create something new.
In 2017, the website CJ built (in less than two months) for The Indy's big launch won Best Website from the Nevada Press Association. In 2018, CJ also led the team that won First place in Digital Innovation from the Nevada Press Association for The Indy's Presidential Candidate Tracker.
CJ is married and has three children, Emilia, Nathan and Cameron. He grew up near Pensacola, FL and obtained a B.S. degree in math from University of Florida in 2009. He enjoys scuba diving, hiking, and playing poker.
---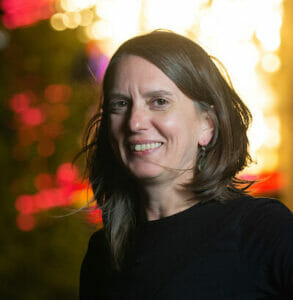 STEPHANIE LAUER, DIRECTOR OF OPERATIONS 
Stephanie joined the The Nevada Independent in August 2021. 
Prior to that, she worked for a law firm and also was the office and operations manager for Sundance Books and Music in Reno. She loves being behind the scenes making everything work.
She has B.A. in English Literature from Allegheny College, and holds the SHRM-SCP Senior Professional Certification in Human Resources. When not at work she is hiking, reading, or spending time with her husband Chris and two big rescue dogs Mabel and Inspector Bucket. 
---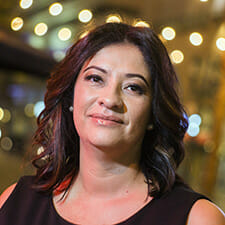 LUZ GRAY, ASSOCIATE EDITOR
Luz  has been with The Nevada Independent since its launch in 2017. She oversees The Nevada Independent en Español division. She edits Spanish-language stories, oversees the assembly of our Spanish newsletter, and produces and hosts our Cafecito Nevada podcast and radio show on Fiesta 98.1 FM in Las Vegas. 
Luz was the host and producer for Contacto con Luz, a weekly community affairs show on Univision Radio Las Vegas, from 2005 through 2016. Her show featured community leaders, politicians, nonprofit executives and others, providing a valuable connection between them and the Las Vegas Hispanic community.
In 2014, Luz served as president of the National Association of Hispanic Journalists Nevada chapter (NAHJ-NV). In 2010, Luz was awarded an Electronic Media Award by Nevada Broadcasters Association for "Radio Station Hispanic Public Service Program." In 2019, Luz was awarded a "Voice of Reason" award by Battle Born Progress, a Nevada nonprofit.
Before Univision Radio, Luz worked for a number of Spanish-language magazines and newspapers in Southern Nevada. In 2004, she was a Spanish translator for Vegas.com. She also served as editor of La Brujula de Las Vegas Magazine. From 2001 to 2003, she was a reporter and editor for Sucesos of Las Vegas newspaper. Luz also briefly worked as a freelance correspondent for Mexico's City Grupo Reforma, covering Las Vegas entertainment and events. She worked for a number of news organizations in Mexico City after college graduation.
Luz obtained a bachelor's degree in Journalism in 1998 from Universidad de Periodismo y Arte en Radio y Television in Mexico City. She was her class valedictorian.
Luz is passionate about helping inform her community and bridging the gap between policy and people. Luz enjoys spending time with her 8-year old rescue cat Chicago. She and her husband, Christopher, have shared one adventure after another for 19 years.
Follow Luz on Twitter @LuzGrayNV.
---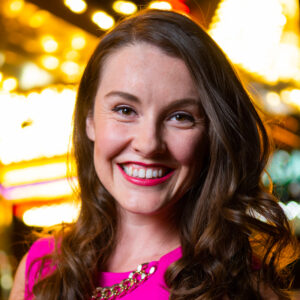 MICHELLE RINDELS, ASSISTANT EDITOR
Michelle has been with The Nevada Independent since January of 2017. She spent six years at The Associated Press (AP) before coming to The Nevada Independent. She alternated between Carson City and Las Vegas to cover the Legislature, campaigns, and Nevada and Utah breaking news for national and international audiences.
Prior to her tenure at the AP, Michelle was a staff writer for The Union Newspaper in Grass Valley, California, where she covered local government, education and religion beats. She had internships at the AP in Los Angeles, the Argus Leader in Sioux Falls, S.D., Religion News Service in Washington D.C., and The Manteca Bulletin in her hometown.
In 2020, Michelle won First place for Explanatory Journalism from the Nevada Press Association for The Cannabis Files, an in-depth look at the issues, problems and major players inside the Nevada marijuana industry.
Michelle has a B.A. in Journalism and Spanish from Biola University, where she was an honors student and editor of the student newspaper. She studied Economics and Political Journalism for a summer at Georgetown University. She currently serves as financial officer on the board of the National Association of Hispanic Journalists.
Originally from California's Central Valley, Michelle is always up for an evening at the Smith Center and is quite possibly Craig Ranch Regional Park's biggest fan. She enjoys traveling, trying out new restaurants with family and friends, and a good cat GIF. She's the proud owner of a Siamese named Macy.
Follow Michelle on Twitter @MichelleRindels.
---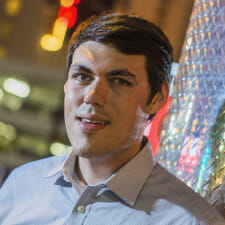 RILEY SNYDER, ASSISTANT EDITOR
Riley is an assistant editor and senior reporter with The Nevada Independent, covering legislative sessions, state government, elections and energy policy. He was the winner of the 2019 Journalist of Merit award from the Nevada Press Association, and has won numerous other journalism awards.
Prior to joining The Nevada Independent in 2017, he worked for Nevada PolitiFact during the 2016 campaign season and was a legislative reporter for the Associated Press in 2015. He also interned for the Los Angeles Times, the Las Vegas Sun and the Reno Gazette-Journal.
Riley graduated from the University of Nevada, Reno in 2014.
Follow him on Twitter @RileySnyder​.
---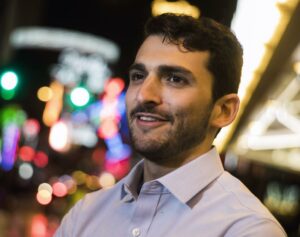 DANIEL ROTHBERG, SENIOR REPORTER
✉️ daniel@thenvindy.com
Daniel joined The Nevada Independent in 2018. He is based in Reno and covers the environment, water and energy. He reported on technology and energy for two years at the Las Vegas Sun, where his coverage was recognized with a Journalist of Merit award from the Nevada Press Association.
Daniel won third place in the 2021 Best in the West contest for Feature Writing for a story on bighorn sheep, and Daniel and Indy reporter Riley Snyder won first place in the Business Spot News category in 2018 for their story on NV Energy's plans for an ambitious renewable energy ramp up amid a push to deregulate the market.
As a freelancer, Daniel's reporting appeared in Bloomberg, Sierra Magazine, Water Deeply, Utility Dive and Ensia.
Daniel graduated magna cum laude from USC with a degree in political science and narrative studies.
Follow Daniel on Twitter @danielrothberg.
---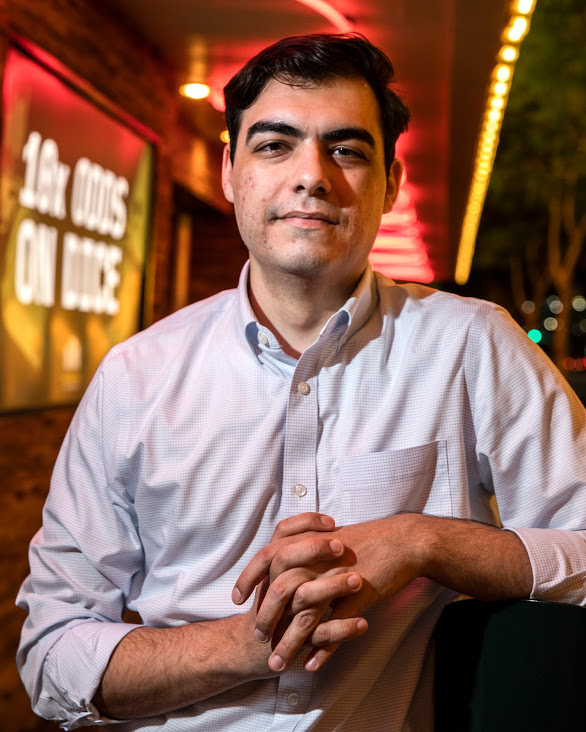 JACOB SOLIS, REPORTER
Before joining The Nevada Independent, Jacob interned for Nevada Public Radio, where he covered the 2017 legislative session, and Reno Public Radio, where he was on general assignment covering everything from immigration to traffic to the Northern Nevada housing crunch. During that time, he also worked for UNR's student paper, The Nevada Sagebrush, serving as Editor-in-Chief from 2016 to 2018.
Jacob graduated magna cum laude from UNR in May 2018 with a B.A. in Journalism and a minor in political science. He also received the Outstanding Electronic Media Student award from the Reynolds School of Journalism and was inducted into Kappa Tau Alpha, the national journalism honor society. Earlier in the year, he received a second place award from the Associated Press Television and Radio Association for his reporting on the reverberations of 1 October at UNR, where more than a third of students call Las Vegas home.  Jacob was also a member of the 2018 KUNR public radio team that won a regional Murrow award for "Priced Out," an investigative series on affordable housing.
Born and raised in Henderson, Nevada, Jacob spends his spare time watching sports, catching up on reading, or playing a video game or two.
Follow Jacob on Twitter @jacobsolisnv.
---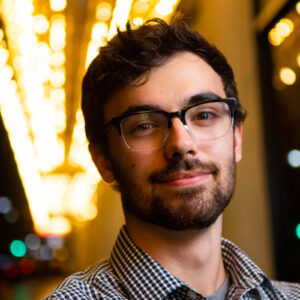 JOEY LOVATO, MULTIMEDIA EDITOR
Before taking over the production of multimedia content at The Nevada Independent in 2018, Joey was the Indy's first intern, serving during the 2017 legislative session, and helped launch the Indy's two podcasts, IndyMatters  and Cafecito con Luz.
His leadership and production skills spurred The Nevada Independent to a first place award for Best Podcast from the Nevada Press Association in 2019.
Prior to working at The Indy, Joey interned at KUNR Reno Public Radio where he helped launch the station's first podcast. He also has worked at KNPB (Reno Public Broadcasting) on the TV show Wild Nevada.
Joey produces two podcasts of his own called Niche and Residual Culture. He also was part of NPR's NextGeneration Radio program, producing a story that aired on NPR stations in Nevada. He also worked at Australian Radio station 4EB FM as a reporter and producer in 2016. Joey was a member of the 2018 KUNR public radio team that won a regional Murrow award for "Priced Out," an investigative series on affordable housing.
In 2018, Joey wrote a proposal and got the Territorial Enterprise, one of the first newspapers in Nevada, recognized as a historically significant landmark in journalism by the Society of Professional Journalists (SPJ).
Joey graduated from UNR with a bachelor's degree in journalism and a minor in economics. When he is not working on podcasts, he likes to hike, play board games, play his guitar, explore rural Nevada with his 35mm film cameras and pet dogs and cats — especially the two unofficial mascots of The Indy, Moby and Macy. He also loves to talk about all things multimedia. Feel free to send him any tech questions you have, from gear to the video and audio editing process.
Follow Joey on Twitter @joey_lovato_.
---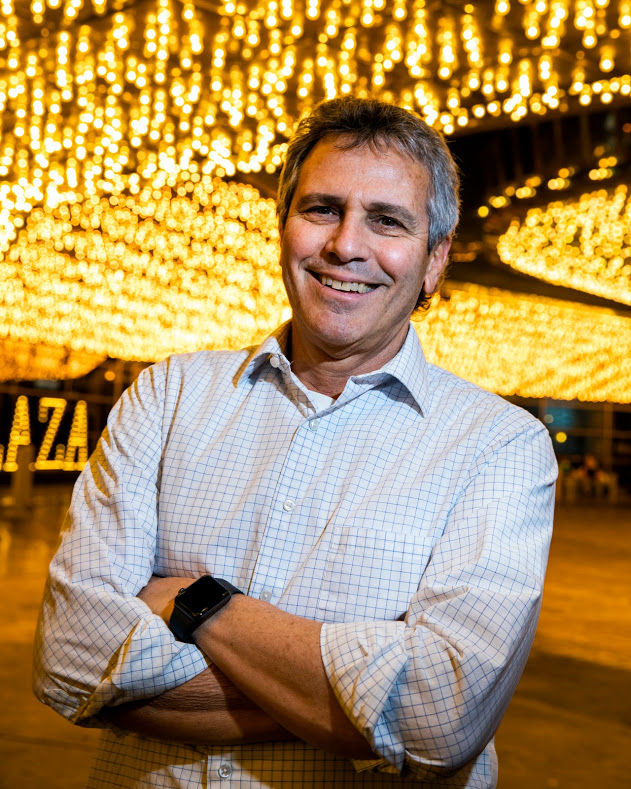 HOWARD STUTZ, SENIOR REPORTER
Howard Stutz, who has spent nearly four decades in Las Vegas and is an award-winning journalist, joined The Nevada Independent in May 2021 to cover the state's gaming and tourism industry. Prior to his hiring, Howard freelanced numerous gaming stories for The Independent.
During two stints with the Las Vegas Review-Journal, from 1987 to 1991 and from 2004 to 2016, Howard covered the gaming industry from a local, statewide, national and international perspective. He earned several awards for his coverage from the Nevada Press Association, including Best Local Column in 2016. Howard also spent three years as the executive editor of CDC Gaming Reports.
Howard's vast experience following gaming gives him a knowledge of the industry's history and a unique insight and perspective into Nevada and national gaming issues. He was part of the Review-Journal team that uncovered the Adelson family as the secret buyers of the newspaper that earned the journalists several ethics awards in 2015, including the James Foley Medill Medal for Courage in Journalism from Northwestern University and the Ancil Payne Award for Ethics in Journalism from the University of Oregon.
Howard is a native of Southern California and a loyal fan of the Los Angeles Dodgers, but he considers Nevada his home state. He and his wife Valorie have a daughter, Brianna. He enjoys attending live sporting events, including UNLV football, Las Vegas Aviators and the Vegas Golden Knights.
Follow Howard on Twitter @howardstutz.
---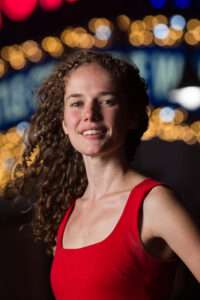 TABITHA MUELLER, REPORTER
Tabitha Mueller arrived at The Indy to work as an intern in 2019 after working as a freelance contributor for This is Reno. She is fascinated by storytelling, place, and the intersection of narrative and data analysis.
Tabitha holds a B.A. from Middlebury College where she majored in English and Geography with a Japanese minor. When she is not tracking down a story or listening to podcasts, you can find her hiking Nevada's gorgeous terrain, perusing local bookstores, playing Quidditch, and discovering Reno's hidden stories.
Follow Tabitha on Twitter @Tabitha_Mueller.
---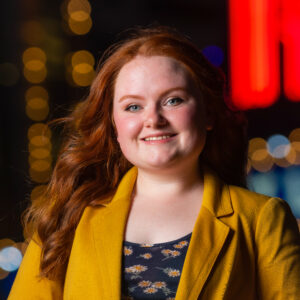 KRISTYN LEONARD, AUDIENCE ENGAGEMENT MANAGER
Kristyn grew up in Las Vegas before moving to Denton, TX for college. She currently resides in Reno. She runs The Indy's social media accounts and helps expand the reach of the work the staff does every day.
Kristyn graduated from the University of North Texas in May 2020 with a B.A. in English with a concentration in Writing and Rhetoric and a minor in Strategic Communication. She spent her Fall 2019 semester abroad in Scotland, studying creative and travel writing. While completing her undergraduate degree, she wrote and defended her Honors Thesis, a collection of writing about the city of Las Vegas. 
From January to December 2020, Kristyn interned for The Nevada Independent, covering food security, addiction and behavioral health resources and local government, among other things. Following her internship, she worked for Silver State Government Relations during the 81st session of the Legislature.
Kristyn enjoys live music, fantasy novels and traveling, and she's always looking for a good place to get pad thai.
Follow Kristyn on Twitter @KLeonardNV.
---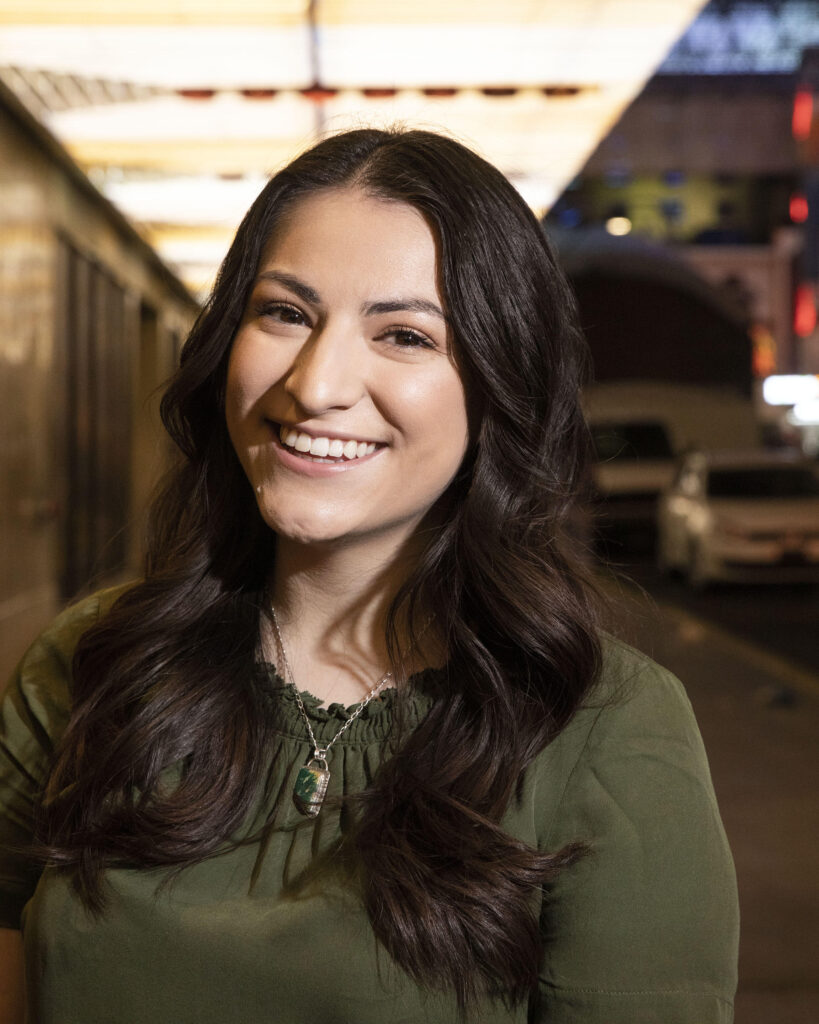 JANNELLE CALDERÓN, REPORTER
Before The Indy, Jannelle interned at the Las Vegas Review-Journal covering politics, breaking news, business and education. She graduated from UNLV with a bachelor's in journalism and media studies in spring 2020. During her time at UNLV she wrote and edited for the Scarlet and Gray Free Press. Jannelle moved to Las Vegas when she was nine years-old from Mexico City and is fluent in Spanish. When not on the job, you can find her crafting, baking or exploring and photographing the city and desert.
Follow Jannelle on Twitter @NewsyJan.
---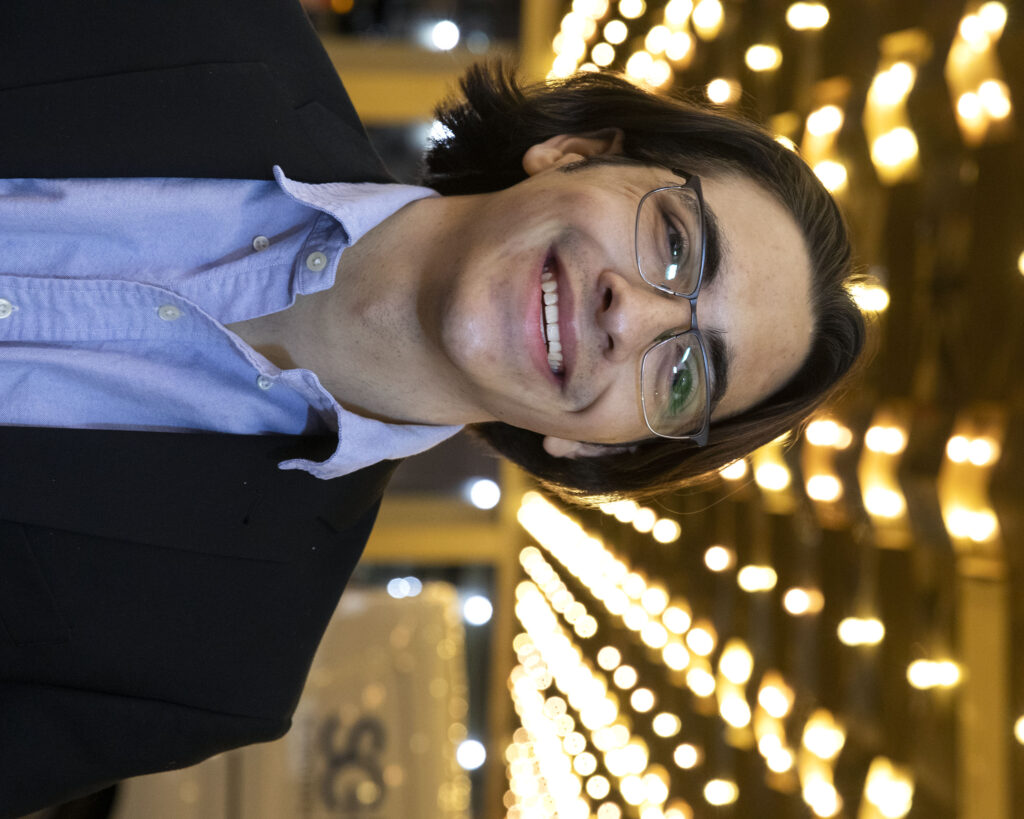 SEAN GOLONKA, REPORTER
Sean is a politics and data staff reporter. He first joined The Nevada Independent as an intern in January 2020 after working as a contributor for Boston University News Service, columnist for The Daily Free Press and producer for the BUTV10 show Offsides. He graduated from Boston University with a bachelor's degree in journalism and a minor in mathematical statistics.Sean covers state government, including the Legislature, elections, the economy and criminal justice, with a focus on data stories.When he's not combing through data for a story, you can find Sean watching NBA games, checking out new coffee shops and listening to hip-hop music.
Follow Sean on Twitter @s_golonka.
---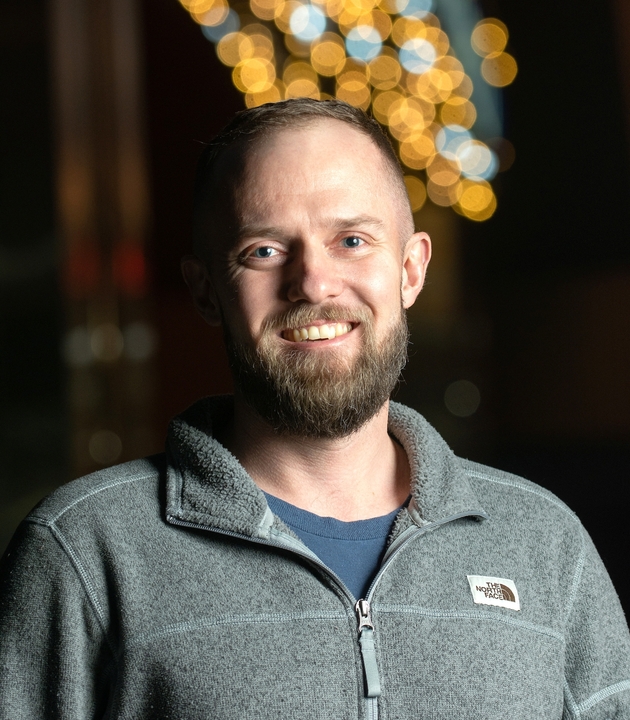 TIM LENARD, VISUAL CONTENT EDITOR
Tim is a video producer and visual content editor with The Nevada Independent based in Reno. Originally from Wisconsin, he moved to Nevada to study journalism at UNR after four years as a paratrooper based in Italy. His writing has been featured in Reno News and Review, he has produced audio and video stories for KUNR Public Radio News and he has worked on the TV show Wild Nevada for PBS Reno.
Tim joined The Nevada Independent as part of a fellowship with Military Veterans in Journalism, before being hired in January 2022. When he's not filming for The Indy, he enjoys taking his camera out hiking with his dog, Lancelot.
Follow Tim on Twitter @tim_lenard.
---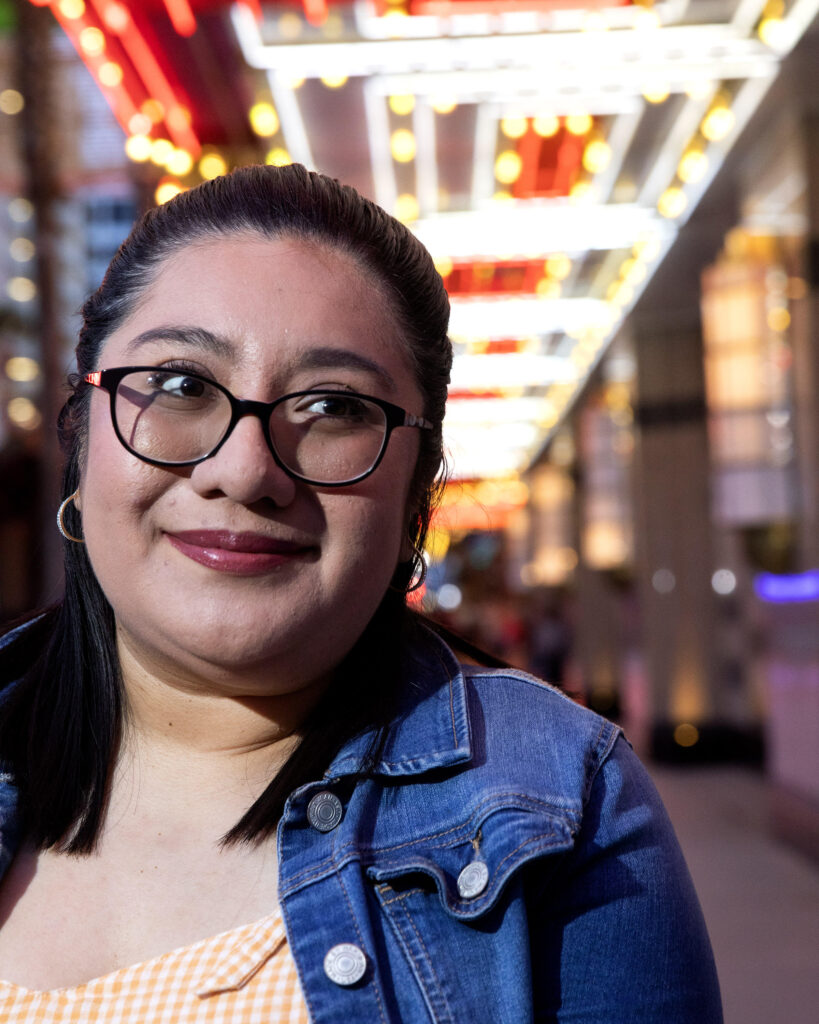 ROCÍO HERNÁNDEZ, REPORTER
Rocío Hernández joined The Nevada Independent in March 2022 to cover pre-K through 12 education.
Before joining The Indy, Rocío covered immigration and education for KUER and KJZZ, NPR member stations in Salt Lake City and Phoenix. She also has worked as a news associate at The Associated Press's western region office, as an intern at the Las Vegas Review-Journal, Reno Public Radio and the East Bay Times, and as a reporter and news editor for the Nevada Sagebrush.
Rocío was born in California but grew up in Las Vegas, and has lived in Nevada for most of her life. She attended Clark County School District schools and graduated from UNR with bachelor's degrees in journalism and Spanish.
Follow Rocío on Twitter @rociohzz.

---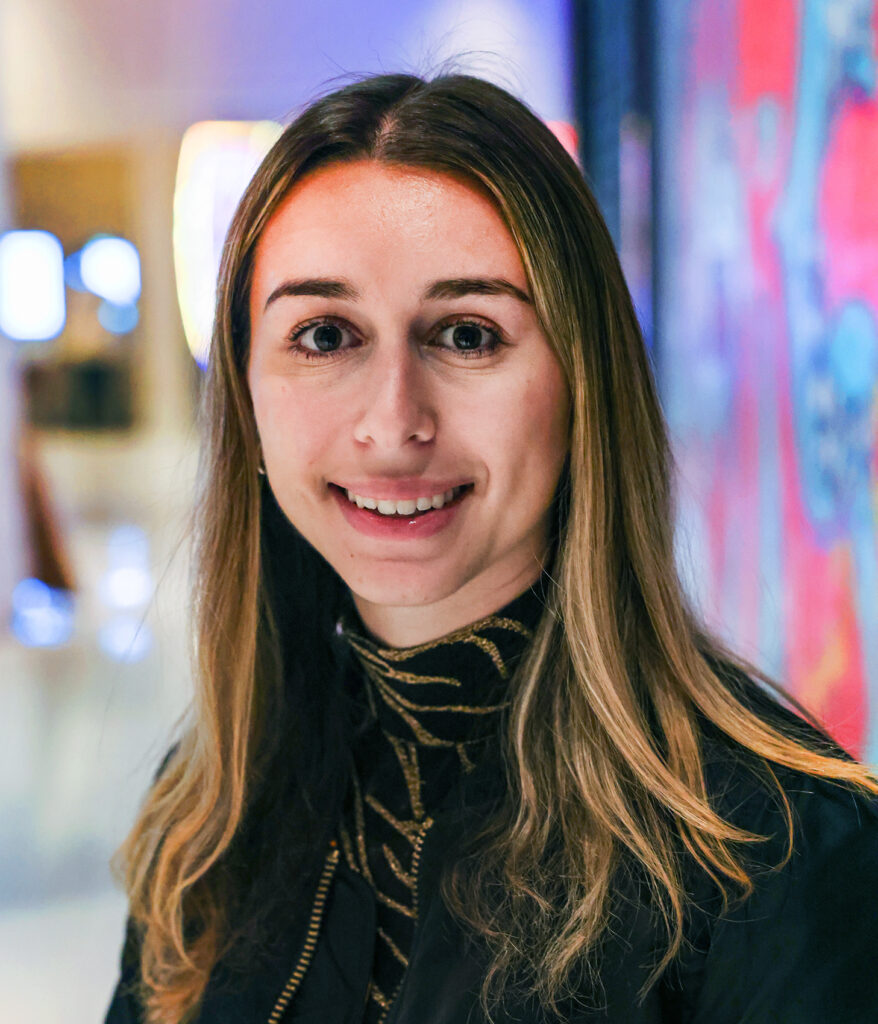 GABBY BIRENBAUM, D.C. CORRESPONDENT
✉️ gabby@thenvindy.com
Gabby Birenbaum, a Washington, D.C. native, joined The Indy as its beltway correspondent in late 2022. Prior to that, she worked as the digital editor at The Washington Monthly, writing and editing political features. She also served as a politics and policy intern at Vox, where she covered transportation and infrastructure. She's also written for The Hill and The Richmond Times-Dispatch.
Gabby holds a B.S. from Northwestern University, where she majored in journalism and political science. When she is not covering Nevada's congressional delegation, you can find her playing tennis, watching reality TV, reading about urbanism and rooting for her hometown Washington Wizards to end their nearly 45-year championship drought.
Follow Gabby on Twitter @birenbomb.
---
INTERNS
---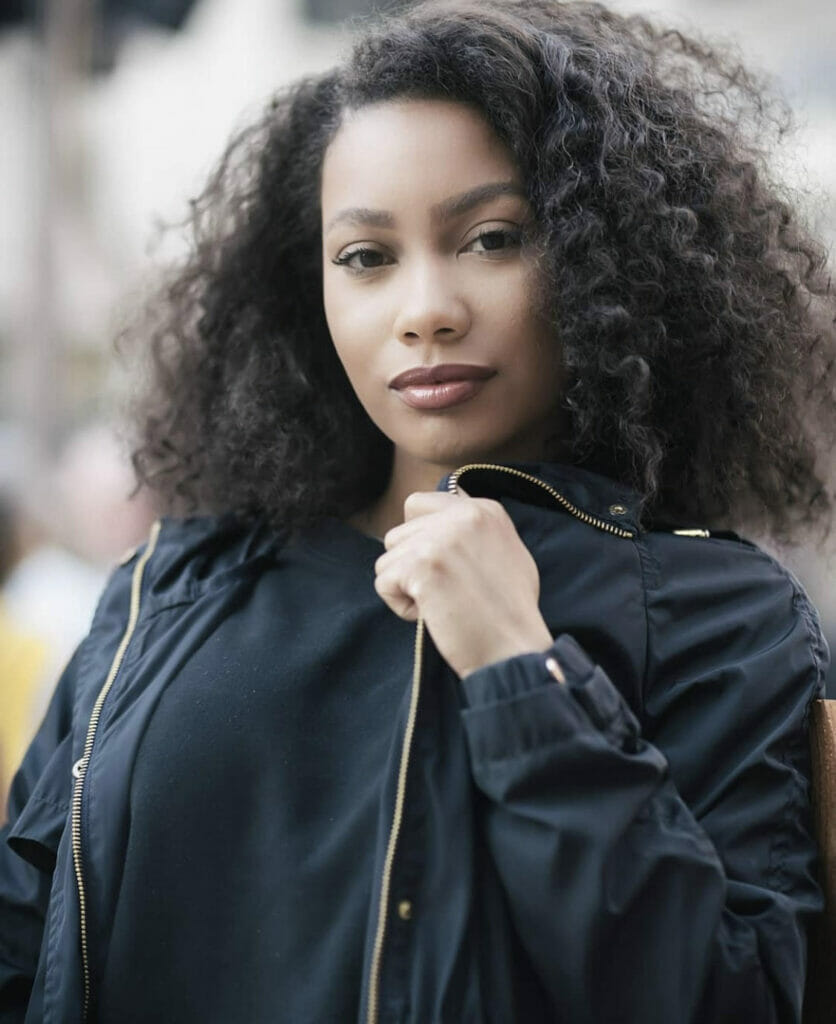 NAOKA FOREMAN, INTERN
Naoka Foreman is interning at The Indy after freelancing as a journalist since 2017, when she launched her pop-cultural newsletter series The Majority: The Official Newsletter From the Margin. In 2016, she decided to pursue journalism after producing two short documentaries while attending Nevada State College, where she earned a bachelor's degree in visual media with a concentration in digital cinema.
Naoka plans to graduate from UNLV's Journalism and Media Studies program with a master's degree. When she is not writing or researching, she is most likely with family, close ones or out in the community.
Follow Naoka on Twitter @naokadforeman.
---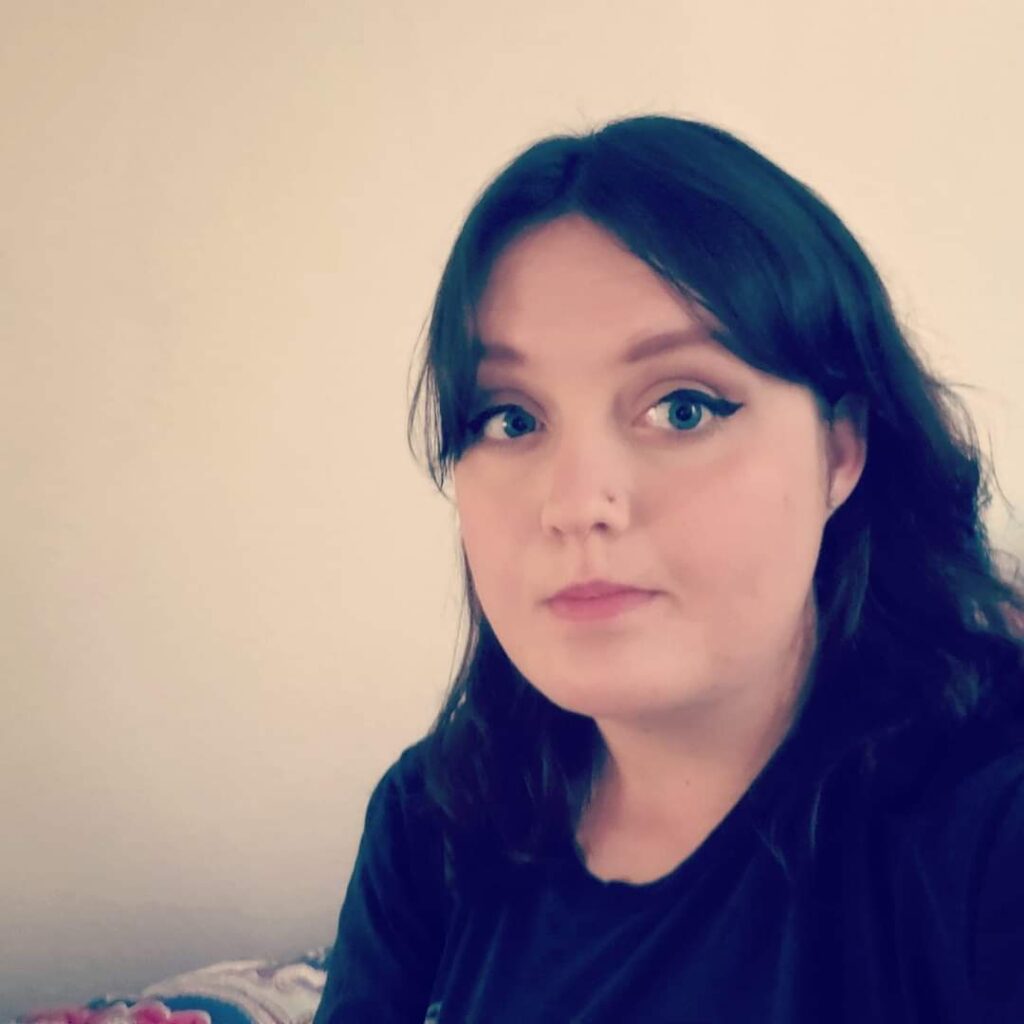 CARLY SAUVAGEAU, INTERN
Carly is an intern for The Nevada Independent. She lives and works in Reno but grew up in Tonopah. Because of her experience growing up in a rural community, she is passionate about the effects of local media coverage on rural communities as well as representation of communities not usually covered in the news.
Carly graduated from the Reynolds School of Journalism with her master's degree in December 2021 and has been working part-time as a freelance journalist since 2019. She has made documentaries on the Reno gay rodeo and news deserts in rural Nevada. She has also covered local government, education, arts, and culture in Washoe County for This is Reno and Theater Scoop, both based in Reno. She also occasionally covers local government for The Tonopah Times-Bonanza.
When Carly is not reporting, she is looking to improve her camera work and editing styles by watching movies and talking about cameras with her friends. She also likes video games, reading, writing and making art.
Follow Carly on Twitter @csauvageau_1998.
---
REVENUE TEAM
---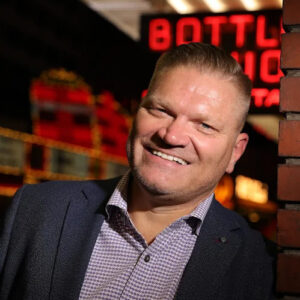 BRETT BURKE, CHIEF REVENUE OFFICER
Brett joined The Nevada Independent as chief revenue officer in October of 2021. Before The Indy, Brett spent seven years in senior leadership roles with Cox Media in Las Vegas as director of sales and market VP. Brett has more than 25 years experience in marketing, advertising sales and sales management working in Chicago, Washington, D.C. and Las Vegas. His career also has included working for major news organizations including Newscorp, Tribune Broadcasting and The Washington Post.
Brett has served on various community charity boards in Las Vegas including Foundation for an Independent Tomorrow and Friends of Metro. He also was the co-chair of the 2016 Cox Charities Golf Tournament.
Brett is originally from Christchurch, New Zealand but spent his formative years growing up in Washington, D.C. He holds an MBA from Arizona State University and moved to Las Vegas in 2012. He is the father of three, two boys and a girl and spends most of his free time chauffeuring them to hockey or cheerleading practices and games. Brett and his wife Roxanne enjoy traveling, dining out, live music and are avid Vegas Golden Knights fans.
Follow Brett on Twitter @BrettatINDY.
---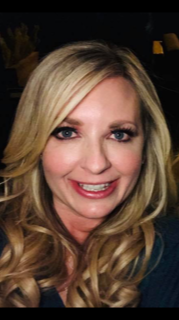 MEGAN RILEY, DIRECTOR OF STRATEGIC PARTNERSHIPS
Megan joined The Nevada Independent as director of strategic partnerships in May of 2022. Before The Indy, Megan served as the director of development for the UNLV William F. Harrah College of Hospitality where she led all the college's fundraising and advancement efforts. Her career has also included working for the Henderson Chamber of Commerce where she spent several years engaged with the Nevada business community to help grow the Chamber.
Megan has served on various community charity boards and has volunteered in Las Vegas for organizations including Big Brothers - Big Sisters, Nevada SPCA, Cavalier Rescue USA and the Henderson Libraries with her therapy dog for the Reading with Rover program.
Megan is a Las Vegas native and a graduate of UNLV with a B.A. in Communication Studies. In her spare time, Megan enjoys spending time with her Cavalier named Remy, family and friends, traveling, and going to Vegas Golden Knights games.
---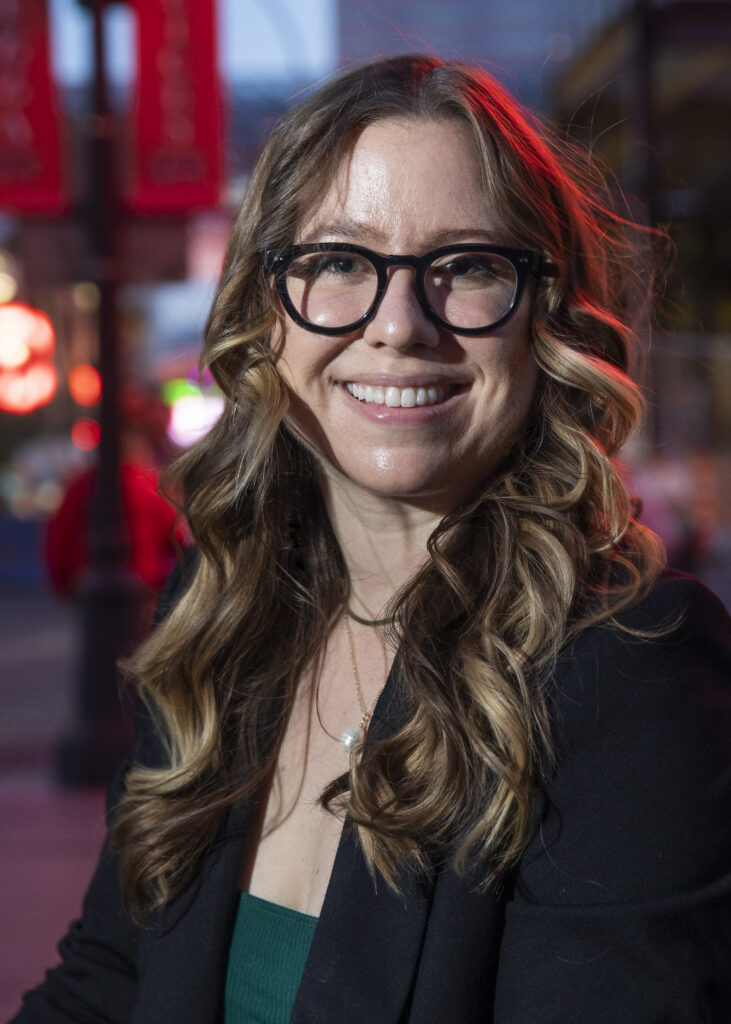 CATY FOLEY, ASSOCIATE DIRECTOR OF DEVELOPMENT
Before joining The Nevada Independent as associate director of development, Caty started her career in fundraising at Nevada Public Radio (KNPR). During her tenure at KNPR, she worked in development as a coordinator and was promoted to donor relations manager.
In 2021 Caty earned a certificate in Major Gift Fundraising with an emphasis in Public Media from Veritus Group Academy. This program helped instill in Caty some of the core attributes necessary for a successful nonprofit news organization to grow its donor base and build trust in the community while remaining true to its mission.
She is thrilled to be part of The Nevada Independent, where she can combine donors' passions and interests with support for independent journalism in Nevada.
Caty is a Las Vegas native and a graduate of UNLV with a B.A. in Philosophy. In her spare time, Caty can be found with her husband and two dogs. She also enjoys spending time with family and friends, traveling, reading fiction, and scrolling on TikTok.
Follow Caty on Twitter @CatyatNVINDY.
---
FREELANCE REPORTERS
---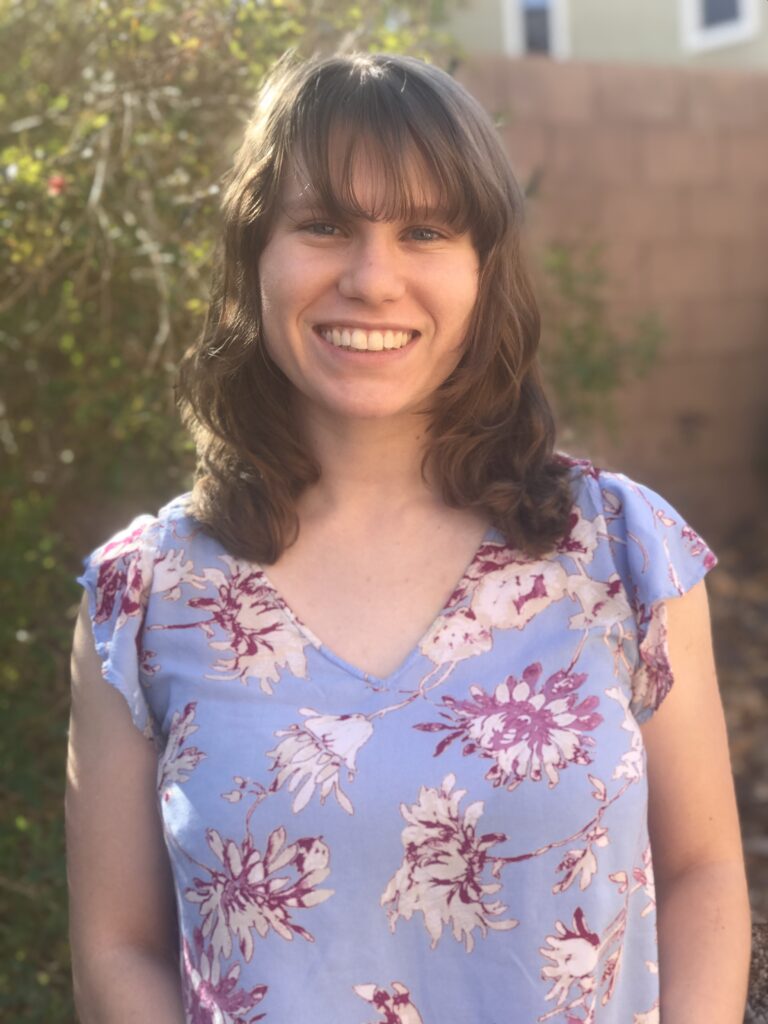 SAVANNA STROTT, FREELANCE REPORTER
Savanna became passionate about telling unheard stories during high school. She followed that passion from Henderson to Washington, D.C. to study at American University, where she'll be graduating (virtually) in May 2021 with a B.A. in journalism and minors in creative writing and Spanish. Savanna is currently an intern at the Investigative Reporting Workshop and has previously interned at The Indy, a tourism magazine in Madrid and Current, a trade publication for people in the media. In her free time, Savanna enjoys exploring the Las Vegas valley and reading everything from Jane Austen to Teen Titans comic books.
Follow Savanna on Twitter @SavannaStrott.
---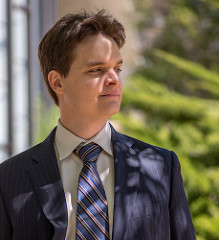 DAVID COLBORNE, CONTRIBUTING COLUMNIST
David
Colborne
has been an opinion columnist for
The Nevada Independent
since 2018 and is now a regular weekly contributor. Before he contributed columns, he ran as a Libertarian Party candidate for public office in 2010 and 2016.
Professionally, following nearly two decades of information technology (IT) experience, David now works as an IT Manager. He has provided IT services for a variety of entities through the years, including governments, non-profits, a for-profit college, and several small businesses in northern Nevada.
David finds listening to the IndyMatters podcast a refreshing way to get through his commute from Sparks to Carson City each day.
Follow David on Twitter @DavidColborne.
---
DR. BAYO CURRY-WINCHELL, CONTRIBUTING COLUMNIST
Dr. Curry-Winchell obtained her medical degree at Ross University and completed her residency in family medicine at UNR, graduating in 2015. Board-certified, she is a practicing physician, regional clinical director & interim co-director for DEIB for Carbon Health, and medical director for Saint Mary's Medical Group in Reno. She also is the medical director for the Washoe County Sexual Assault Response Team and volunteers as an assistant medical examiner for Washoe County Child Protective Services.
Before becoming a physician, Dr. Curry-Winchell received a master's degree in physician assistant studies. In addition to her clinical work, she is a member of the Nevada Academy of Family Physicians and American Academy of Family Physicians, and serves as a board member for the Washoe County Medical Society, Nevada State Medical Association, Centene Silver Summit, PBS and UNR Alumni.
Curry-Winchell received Nevada's Young Physician Award & Boundary Breaker from the American Academy of Family Physicians in 2021,and the PBS Reno Spotlight Extraordinary Neighbor award in 2020. She also is an active member of Nevada's Young Professionals Network and was named one of 2018's "Top 20 under 40 Brightest Leaders" in the Reno-Tahoe area.
She has frequently appeared on local and national television and writes for several publications, and was recently invited to join the Governor's Medical Advisory Board while serving on the Reno Mayor's COVID task force committee. She and her husband enjoy life in Reno-Tahoe with their two young daughters.
Follow Dr. Bayo Curry-Winchell on Twitter @DR_BCW.
---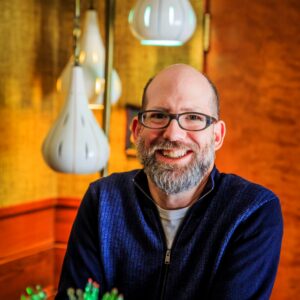 DAYVID FIGLER, CONTRIBUTING COLUMNIST
Dayvid Figler is a private criminal defense attorney based in Las Vegas. He previously served as an associate attorney representing indigent defendants charged with Murder for the Clark County Special Public Defender's office. During his legal tenure, he served a brief appointment as a Las Vegas Municipal Court Judge. Dayvid has been cited as a noted legal expert in many places including the New York Times, National Public Radio, Newsweek, USA Today, Court TV and the Los Angeles Times. His award-winning radio essays have appeared on KNPR as well as on NPR's All Things Considered Program. He is a Nevada Arts Council Fellow in Literature and has written extensively about Las Vegas culture. In 2019, he was awarded the Medal of Justice by the Nevada State Bar and was honored by the Nevada Press Association as a finalist for best non-staff column for his work with The Nevada Independent.
Follow Dayvid on Twitter @OyVegas.
---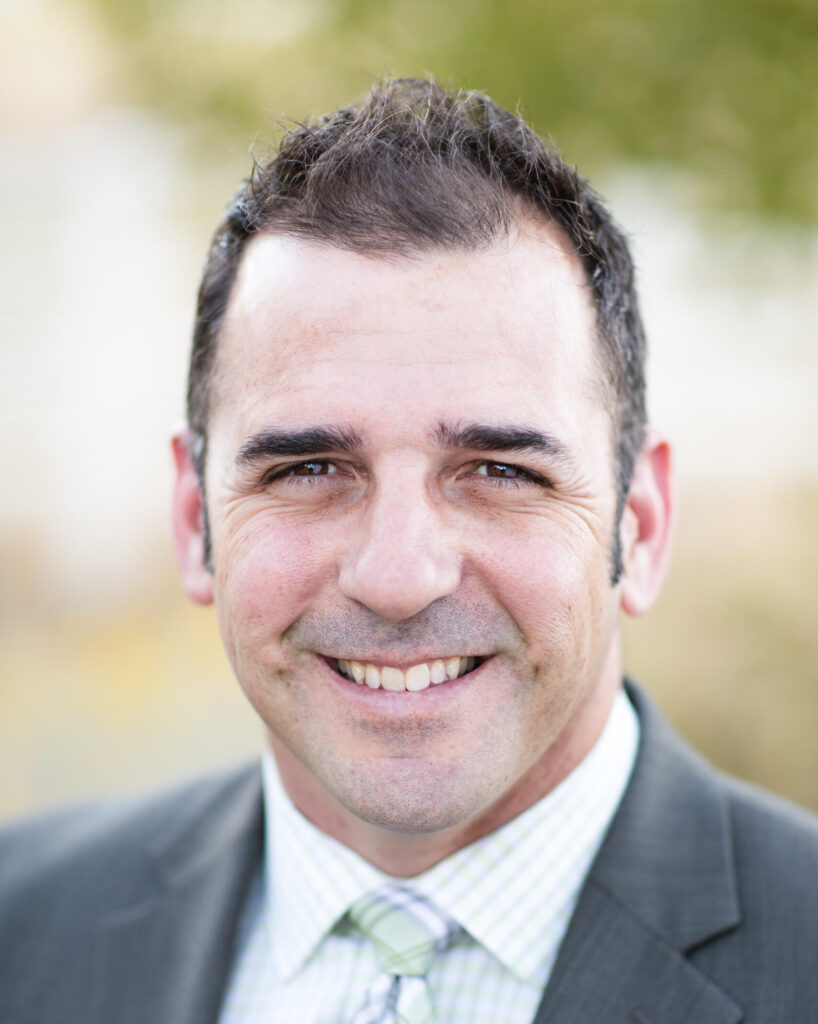 JASON D. GUINASSO, CONTRIBUTING COLUMNIST
Jason D. Guinasso is the managing partner of law firm Hutchison & Steffen's office in Reno. He is a litigator and trial attorney who also maintains a significant appellate practice, which includes petitions for judicial review of administrative decisions, extraordinary writs, and appeals to the Nevada Supreme Court. His specialties include employment and labor law, public entity law, education law, church law and matters of religious liberty. Jason also has represented police officer associations, labor unions, public employees, governing bodies, public boards, municipal entities, counties, non-profit organizations, special improvement districts, towns, and fire districts for over 10 years. Jason represents several private schools and public charter schools throughout the state. From 2016-2019, Jason served on the Nevada State Public Charter School Board after being appointed by Gov. Brian Sandoval. During his tenure, he served as Chair and provided more than 1,500 hours of service to Nevada's Charter Authority, resulting in greater accountability, higher performing schools, greater diversity in student population served.
In addition to the foregoing efforts, Jason has often worked within broad coalitions of people and organizations in Nevada to help strengthen laws, regulations, and policies on a wide variety of topics. Jason is a member of Hutchison & Steffen's Public Interest & Nonprofit Organizations practice group. He provides legal services to nonprofits, charitable organizations, and churches, believing that they are important to delivering education, serving the needy, and protecting the vulnerable in our communities. Jason has been an advocate for the dignity and sanctity of human life from conception to the grave for over 30 years. He is legal counsel for the Reno/Fernley Crisis Pregnancy Center. Jason is also an Associate Pastor at Ministerio Palabra de Vida where he serves a diverse multi-cultural church.
Follow Jason on Twitter @guinasso.
---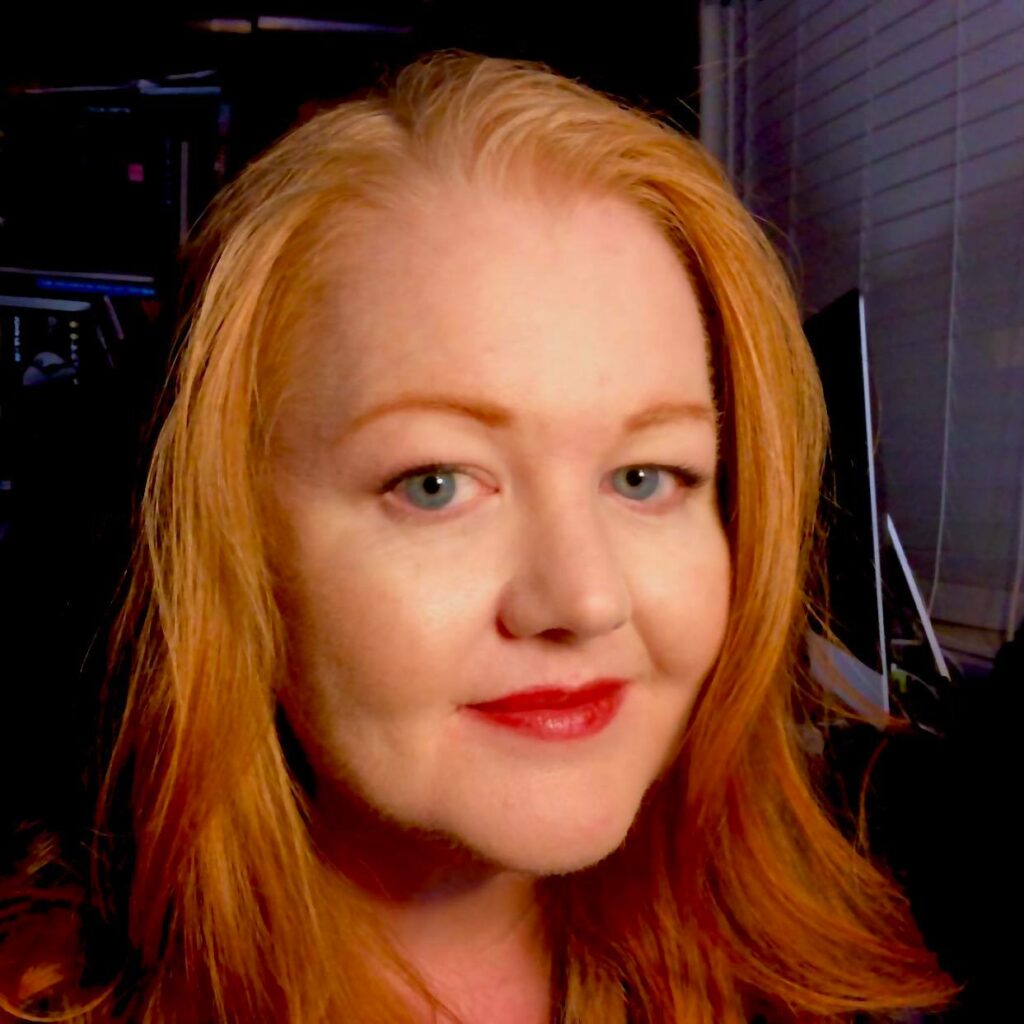 SARAH O'CONNELL, CONTRIBUTING COLUMNIST
Sarah O'Connell moved to Las Vegas in 2002 from the San Francisco Bay area where she served as the associate artistic director of Impact Theatre. A graduate of the Royal Conservatoire of Scotland, she holds a Master of Drama degree in Directing Theatre. Her work has been performed internationally and includes several regional and world premiere productions.
Sarah has worked at a variety of professional companies in addition to adjunct teaching at UNLV including American Conservatory Theatre, TheatreWorks Silicon Valley, the San Francisco Mime Troupe and Scotland's Theatre Cryptic. She is the artistic director of The Asylum Theatre in Las Vegas and co-owner of Axislights Inc, a theatrical lighting company that serves high-end music tours and corporate events. She founded EatMoreArtVegas.com in 2015, a website dedicated to the promotion of Southern Nevada's independent arts and culture sector. She assumed the role of executive director with the Henderson Symphony Orchestra (HSO) in May 2020.
In July 2020, she co-founded the Producers Alliance of Southern Nevada (PALSNV) with other independent commercial producers and nonprofit performing arts leaders to encourage strategic partnerships with the local creative economy. Sarah also sits on the Legislative Policy Committee for the annual Americans for the Arts National Arts Action Summit in Washington, D.C.
Follow Sarah on Twitter @eatmoreart.
---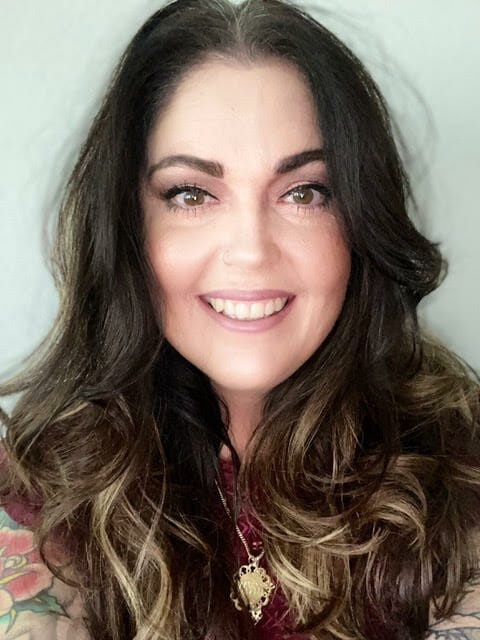 LAURA JEANNE PENROD, CONTRIBUTING COLUMNIST
Laura Jeanne "Jeannie" Penrod is a high school English teacher at Southwest Career and Technical Academy. She has a bachelor of Arts in Communication Studies from California State University, Bakersfield, and a Master of Education degree from UNLV. She also has an English Language Learners (ELL) certification and English endorsement from UNLV and Nevada State College.
Jeannie began her 16-year teaching and leadership career at El Dorado High School in special education. She was integral in opening Southwest Career and Technical Academy (SWCTA) as a magnet school in 2009, leading the special education department and coaching teachers on Project-Based Learning (PBL).
She has led her students in winning an Anti-Bullying Campaign for the state, advocates for community connections and partnerships, and has engaged her students in creating youth care packages for students experiencing housing insecurity in southern Nevada. During the past12 years as a student advocate and supporter,
Jeannie also has led and served as a student club advisor for Key Club, Student Council, and National Honor Society, and served on the national Teach Plus President's Advisory Cabinet and the Teach Plus National Teacher of Color Leadership Cabinet. She is also a Rogers Foundation Heart of Education nominee and recipient of the Student Activities Office Advisor Spotlight Award.
Follow Jeannie on Twitter @mrspencilstick.
---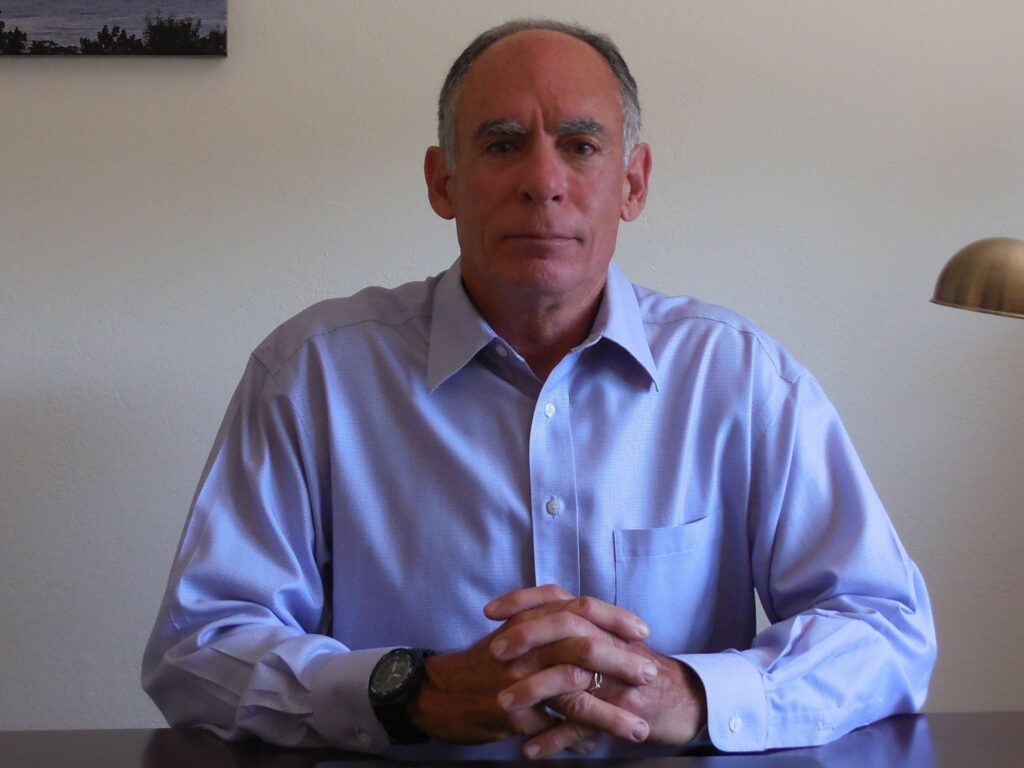 MICHAEL RAPONI, CONTRIBUTING COLUMNIST
Michael Raponi's career in education spanned 33 years as a teacher and administrator. From 2010 to 2016, he served as the state director for career, technical and adult education at the Nevada Department of Education. While in that role, he dedicated his efforts to expand student access to high quality career and technical education programs, most notably through the development of a comprehensive state system for standards, assessments, and credentials.
He earned a bachelor's degree in industrial education from the University of Wisconsin and a master's degree in adult education from Oregon State University, and he is a former Peace Corps Volunteer (Honduras, C.A.).
In addition to writing opinion articles, Michael volunteers as a technical writer for the Utah-Nevada Region of the American Red Cross.
Follow Michael on Twitter @MichaelJRaponi.
---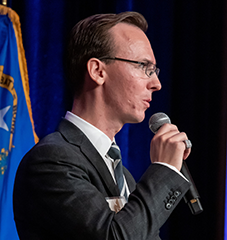 MICHAEL SCHAUS, CONTRIBUTING COLUMNIST
Michael Schaus began his professional career in the financial sector, where he became deeply interested in economic theory and the concept of free markets. That interest soon developed into a passion for thinking critically about complex economic and social issues—and how governments and individuals can best address the challenges facing the world while preserving, or even expanding, the freedoms necessary for widespread prosperity and opportunity.
When Michael left the finance sector over a decade ago to embark on a new career of public affairs commentary, he entered the world of media at a time when the industry was undergoing enormous change. Over the last decade, he has had the privilege of working in both conventional and new-media organizations as a news director, editor, columnist, political humorist and a radio talk show host for various local and national markets.
Today, Michael is director of communications for the Nevada Policy Research Institute, and lives with his wife and daughter in Las Vegas.
Follow Michael on Twitter @schausmichael.
---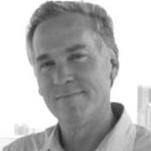 JOHN L. SMITH, CONTRIBUTING COLUMNIST
John L. Smith is a longtime Las Vegas journalist and the author of more than a dozen books. He was inducted into the Nevada Newspaper Hall of Fame in 2016, a year that also saw him share with former Las Vegas Review-Journal colleagues in the Foley-Medill Medal for Courage from Northwestern University, the Ancil Payne Award for Ethics from the University of Oregon, and the Ethics Award from the National Society of Professional Journalists.​
Other honors include the 2013 first place award and 2012 third place award for commentary from the Best of the West, as well as honors from:
The National Headliner Awards
National Society of Newspaper Columnists
Batten Medal Foundation.
John has received first place from the Nevada Press Association (NPA) for the best general interest column on a number of occasions (including Best Local Non-Staff Column in 2018 and 2019) and was named the NPA's Outstanding Journalist back in 1998. He also was a Nevada Writers Hall of Fame Silver Pen Award winner in 2010. He has championed Nevada writers for three decades. He received the first Crystal book award from the Las Vegas Book Festival in celebration of his contribution to the literary culture of Nevada, and he was a member of the Nevada Humanities Committee for six years.
Notably, John was included in a recent collection of some of the best columnists in American history—"Deadline Artists." A celebration of the American newspaper column, "Deadline Artists" features columns by numerous masters of the craft including H.L. Mencken, Ernie Pyle, Murray Kempton, Jimmy Breslin, and Mike Royko. It also includes columns by public figures such as Theodore Roosevelt, Orson Welles, Eleanor Roosevelt, Langston Hughes, and Hunter S. Thompson.
​John is also a regular contributor to Nevada Public Radio station, KNPR, the Daily Beast, and CDCgaming reports.com. He is the father of an adult daughter, Amelia. His family roots in Nevada date to 1881.​
Follow John on Twitter @jlnevadasmith.
---
CONTRIBUTING PHOTOGRAPHERS
---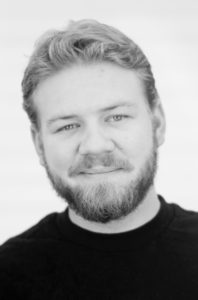 David Calvert
PHOTOGRAPHER
David is a visual storyteller based in Reno, specializing in editorial and corporate photojournalism. He is the team photographer for the Reno Aces and Reno 1868 FC. He is also a part-time instructor at the University of Nevada-Reno Reynolds School of Journalism and at Western Nevada College in Carson City.
He has been recognized by the Associated Press, Eddie Adams Workshop and Missouri Photo Workshop for his excellence. The Gannett Corporation awarded him a Pulliam Fellowship at The Arizona Republic. His clients include Getty Images, The New York Times, The Wall Street Journal, and many others. David is also the Western Regional Chair for the National Press Photographers Association. He has a cat named Bulette and two dogs, Kit and Teddy.
---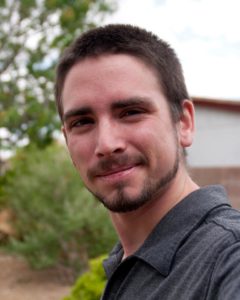 Daniel Clark
✉️ dclarkphoto@gmail.com
PHOTOGRAPHER
Daniel is a Nevada native who has been taking photographs since he was nine years old. His dive into journalism began at the student newspaper on the University of Nevada, Reno campus where he graduated with a degree in fine art and an emphasis in photography.
His subjects have included political events, intimate profiles, breaking news, sporting events, and pretty much anything with a story to be told. When he isn't working, he is likely exploring the Silver State with his wife and son.
---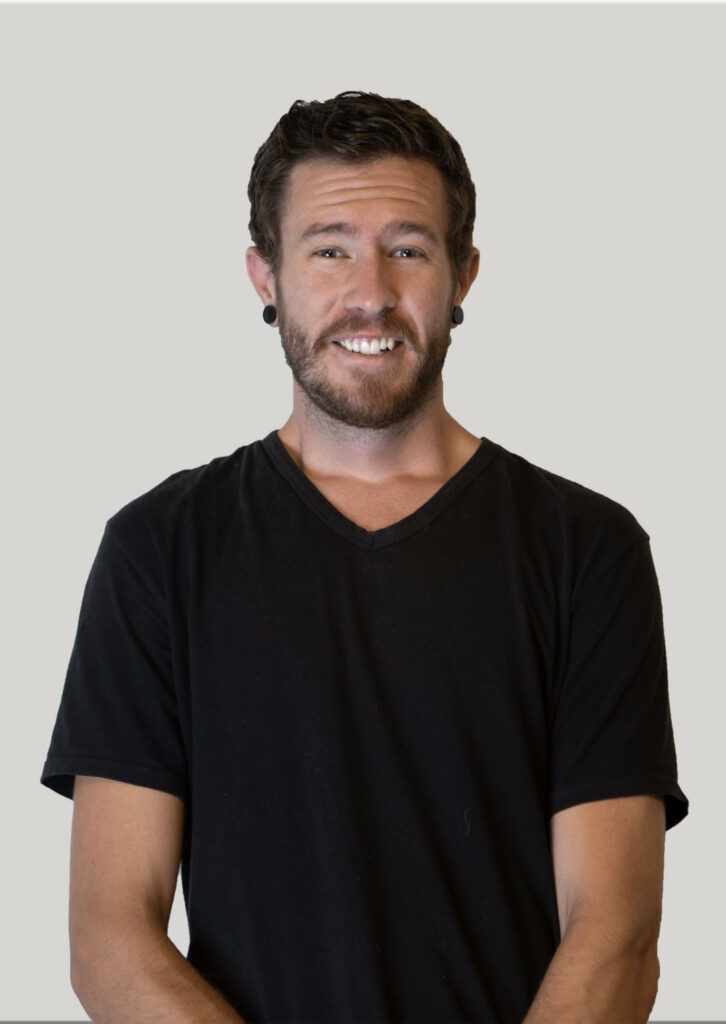 Isaac Hoops
PHOTOGRAPHER
Isaac started doing work for The Nevada Independent in October of 2020. He is a student at the UNR Reynolds School of Journalism — and is the photo editor of UNR's student-run newspaper, The Nevada Sagebrush. He is the treasurer of UNR's National Press Photographers Association. His work has been featured on This Is Reno, KUNR, and The Nevada Sagebrush.
Isaac is a native Nevadan who is passionate about the outdoors.
---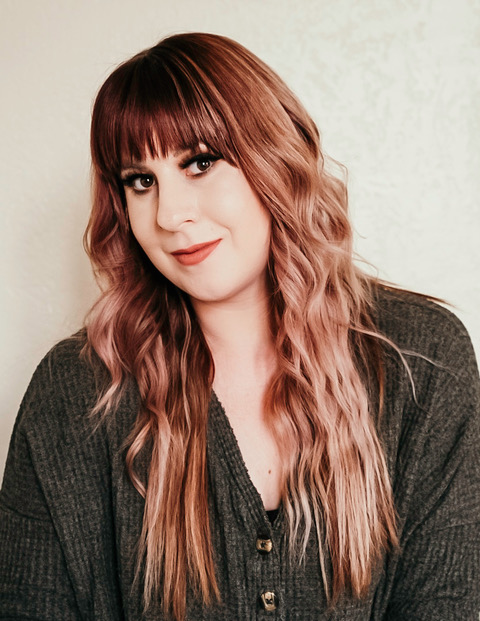 Mattie Jensen
PHOTOGRAPHER
Mattie is a freelance photographer based in Ely covering rural events and culture. She is a fourth generation-Nevadan, growing up locally in Ely and in the Sunnyside/Lund area.
She has traveled the globe, living in Argentina and touring Catalonia, before settling down back in Nevada. She's received certifications from The New York Institute of Photography and specializes in storytelling and portraits.
She enjoys every kind of art, from beautiful cinematography to soulful street art, as well as hiking, traveling, and spending time with her husband and their two cats.
---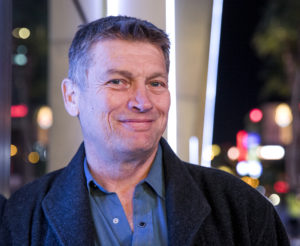 Jeff Scheid
PHOTOGRAPHER
For more than three decades, Jeff Scheid has been photographing Las Vegas. From chasing down the infamous Hole in the Wall Gang and Chicago mobster Tony "The Ant" Spilotro with his defense attorney Oscar Goodman as they walk defiantly out the doors of justice, to shooting the UNLV Running Rebels basketball team on the road to the National Championship to capturing Nevada and national politicians. Scheid has been there to tell the story of Las Vegas.
"Nevada is one of the most dynamic places in the world," Scheid says. "The mystique of the state is based on our photo history, images that pique curiosity and, frankly, could only happen here."
Follow Jeff on Twitter @JeffScheid.
---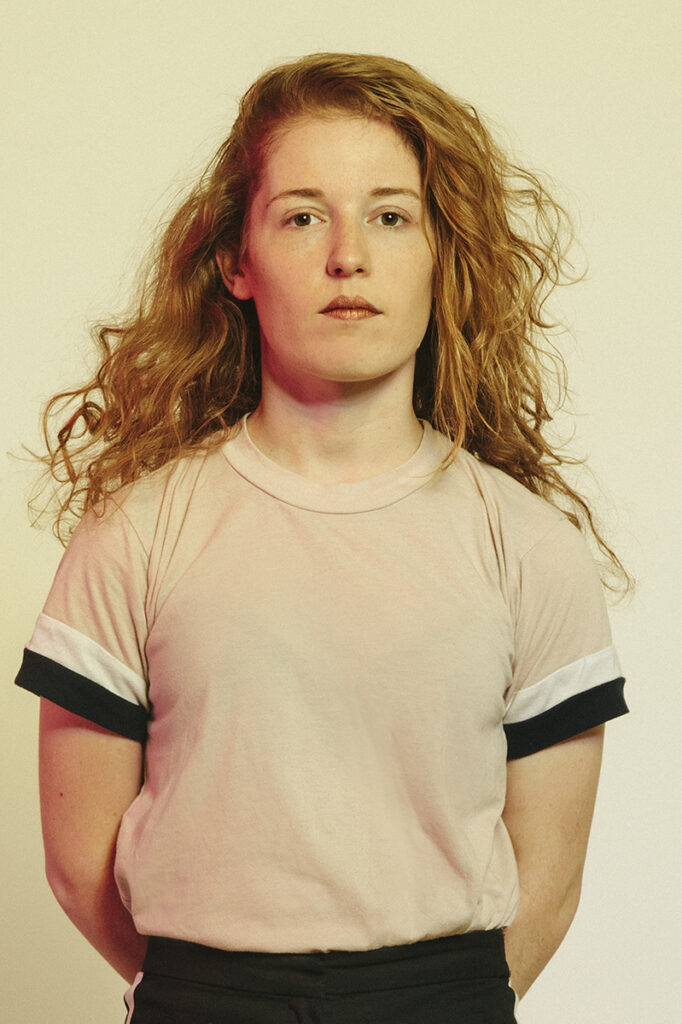 Mikayla Whitmore
PHOTOGRAPHER
Mikayla is an artist and photographer based in Las Vegas. Before joining The Nevada Independent, she was the photo coordinator and photojournalist for Greenspun Media Group. During that time, she was selected as the Best Photographer in the city of Las Vegas by Desert Companion and won a 3rd place distinction from Best of the West for a photo essay on the Mojave Desert. Completing artist residencies at both the Cosmopolitan (2015) and the Neon Museum (2016), her work has appeared at Torrence Art Museum, CA, Humble Arts Foundation, NY, and in galleries across Las Vegas, including Donna Beam Gallery of Fine Art, and the Marjorie Barrick Museum of Art. Commercial clients include Vice, Thrillist, People Magazine, ESPN, and US News.
---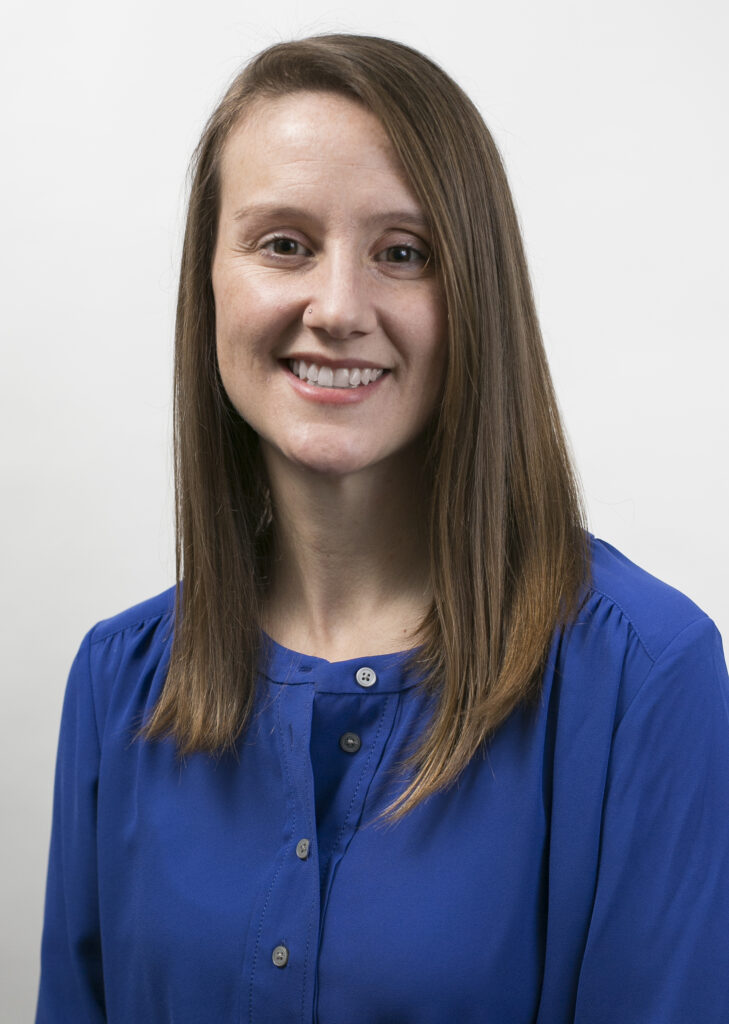 Suzannah Hoover
PHOTOGRAPHER
Suzannah Hoover is a visual journalist based out of Washington, D.C. She holds an M.A. in New Media Photojournalism from the Corcoran College of Art & Design, and an M.F.A. in Documentary Photography from the Savannah College of Art & Design.
Working as an independent visual journalist for the past ten years, she has covered everything from Congressional hearings, inaugurations, protests, and rallies, to Amish communities in Northern Indiana. Suzannah has also worked outside of the U.S., covering H.I.V./AIDs in Haiti and statelessness in the Dominican Republic.
Originally from Indiana, Suzannah has lived in Washington, D.C. for over a decade now. She likes to garden, hike with her husband, dogs; Nomi and Hank, and spend as much time outside as possible in her free time.
---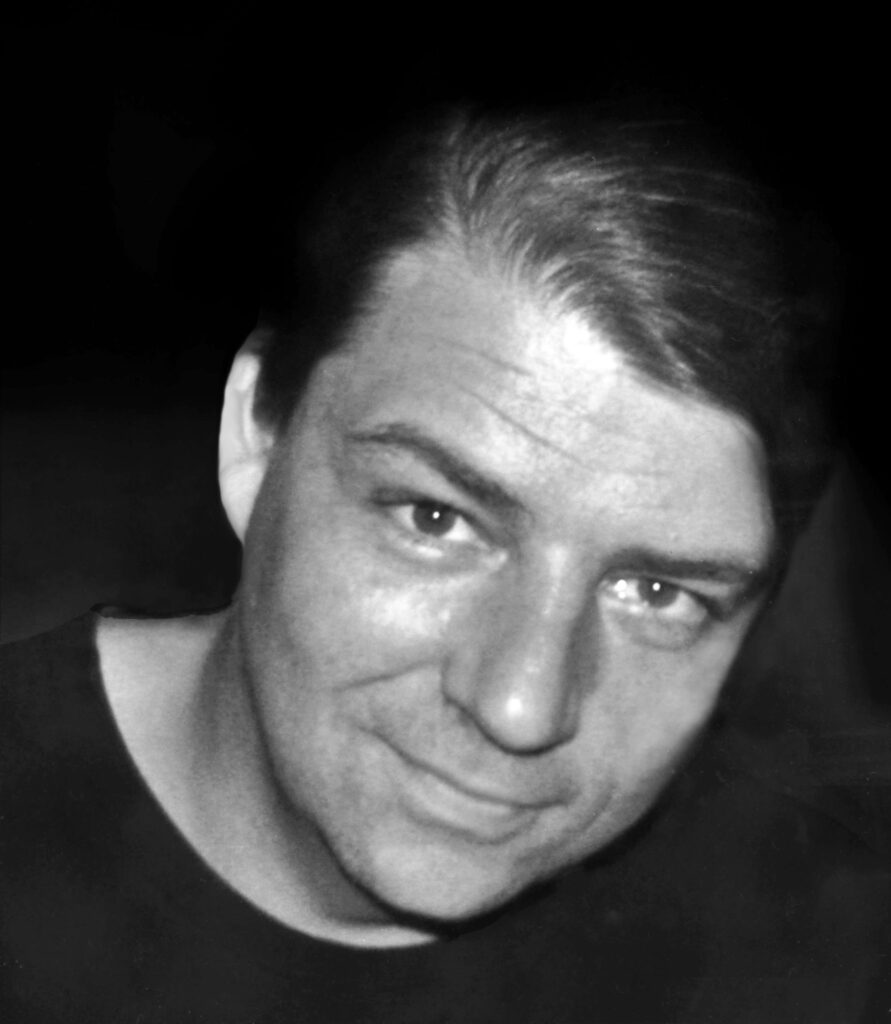 Dann Weeks
PHOTOGRAPHER
A lifelong Nevadan and nature enthusiast, Dann enjoys all things outdoors, including working a large family garden and ever-growing micro-ranch in Pahrump, NV.
Landing his first full-time job in a Newsroom at the age of 16, Weeks has gathered nearly 30 years experience in publishing, printing and news production. A proud recipient of a number of Nevada Press Association Awards, Weeks considers his highest achievements to be the careers he was able to help foster over the years as an Editor.
After working in many different aspects of the industry, Dann is now focused mainly on photography and new types of visual story-telling. Exploring new tools like time lapse, photo stacking and drone capture are current interests. Weeks also collects and restores old John Deere tractors and strives to one day paint a landscape at pace with Bob Ross.
---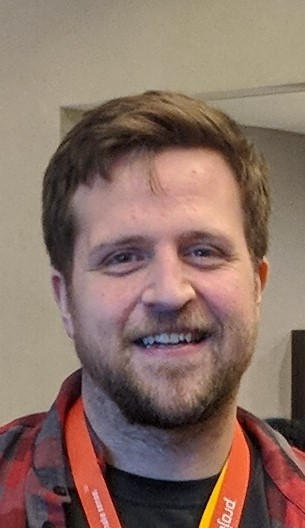 Peter Vogt
DESIGNER
Peter Vogt is a UI/UX designer from Texas. His background is in software application development for startups and the enterprise. He currently serves as a user experience consultant for fortune 500 clients and is a design contributor for the NV Indy. He previously designed web and mobile experiences for Mark Cuban's Shark Tank companies. He has three hound dogs and is an avid console gamer.
---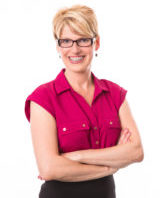 RONNA TIMPA, FOUNDER & CHIEF MOTIVATOR, Workplace ESL Solutions
Ronna has been providing Spanish translation services to The Nevada Independent since February 2017. She is a champion of workplace inclusion who makes it her daily mission to advance the field of workplace language training. What began with an opportunity to teach English to 30 housekeepers representing 11 countries has evolved into Ronna's passion and profession. Workplace ESL Solutions is an industry-leading language communications firm headquartered in Las Vegas, Nevada with clients in Nevada, California, Texas, Georgia, Colorado, Arizona, Oregon and Florida. In 2015, Ronna delivered a TEDx talk entitled: Exclusion is an Invisible Disease. Ronna has a bachelor's degree in Human Resources Management and a master's degree in TESL (Teaching English as a Second Language). She gets her extra energy from her kind husband, her spirited teenage daughter, and lots of vegetables.