Expanded tuition waiver, liaisons with state agencies among Nevada tribes' priorities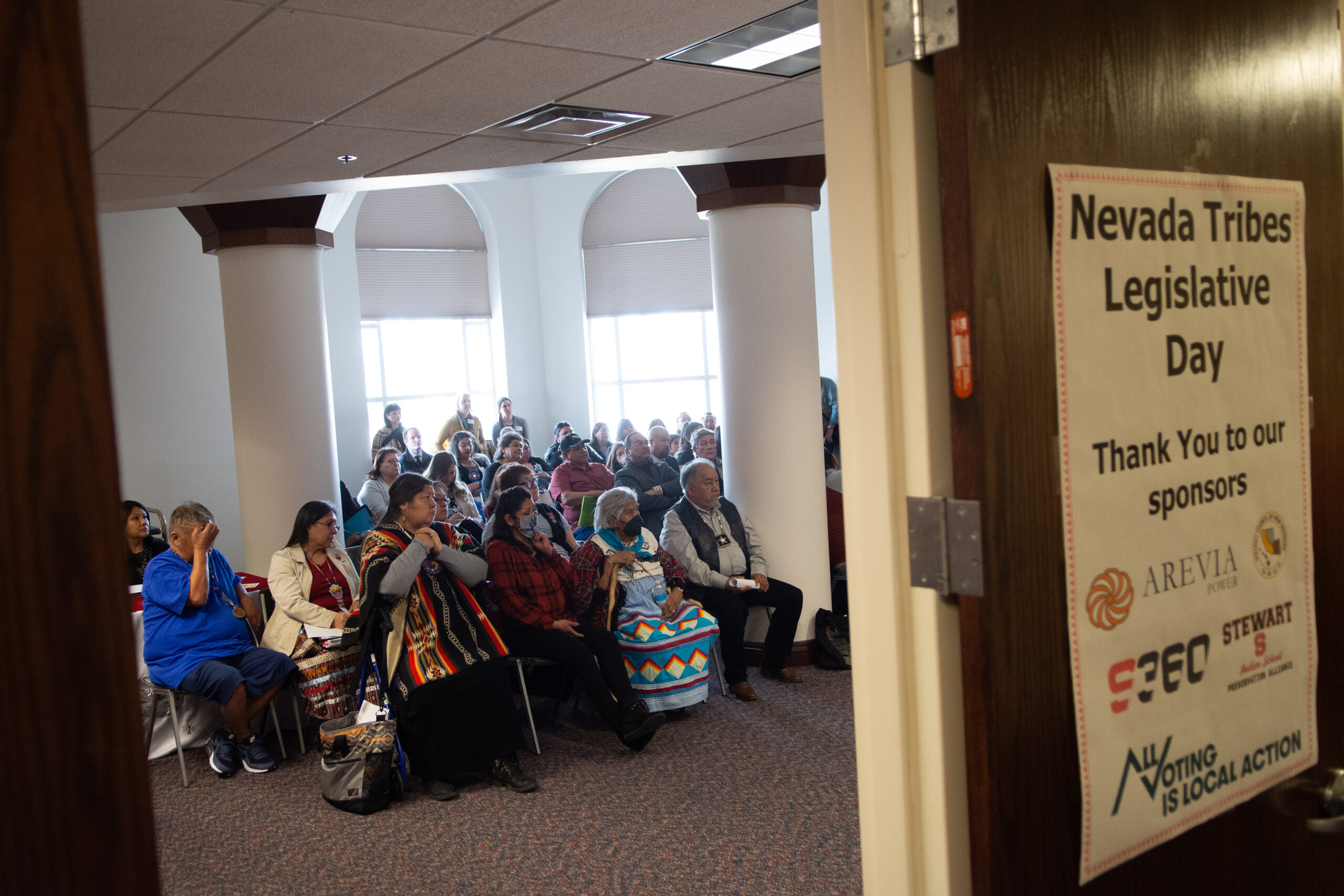 As a slew of measures to address the needs of Nevada's Indigenous population makes their way through the Legislature, lawmakers celebrated Nevada Tribes Legislative Day on Tuesday beginning with a reminder that the Numa, the Newe, the Nuwuvi, Wa She Shu and Pipa Aha Macav have lived in the Great Basin long before European settlers arrived.
Established in 2013, Nevada Tribes Legislative Day recognizes "the contributions American Indians have made to the prosperity and cultural diversity of Nevada and the United States." Stacey Montooth, the executive director of the Nevada Indian Commission and a citizen of the Walker River Paiute Tribe, said the day is about visibility for the 20 federally recognized tribes and 28 tribal communities in Nevada.
As part of the day, Montooth said tribal representatives met with lawmakers and the secretary of state, a crucial meeting against a backdrop of a long history of barriers to Indigenous people casting a ballot. Montooth said there's consensus among tribal leaders and community organizers that the voting booth is a great equalizer.
"On that day at that moment, we are all equal. Doesn't matter what gender, what tribal nation, what our skin color is. One voice, one vote," Montooth said. "We were really honored to have the newly elected secretary of state come address our elders, our youth, our leadership. He also is really focused on fairness, equality and voting. And that's exactly what we need to ensure that the first people of this land have equal access to vote."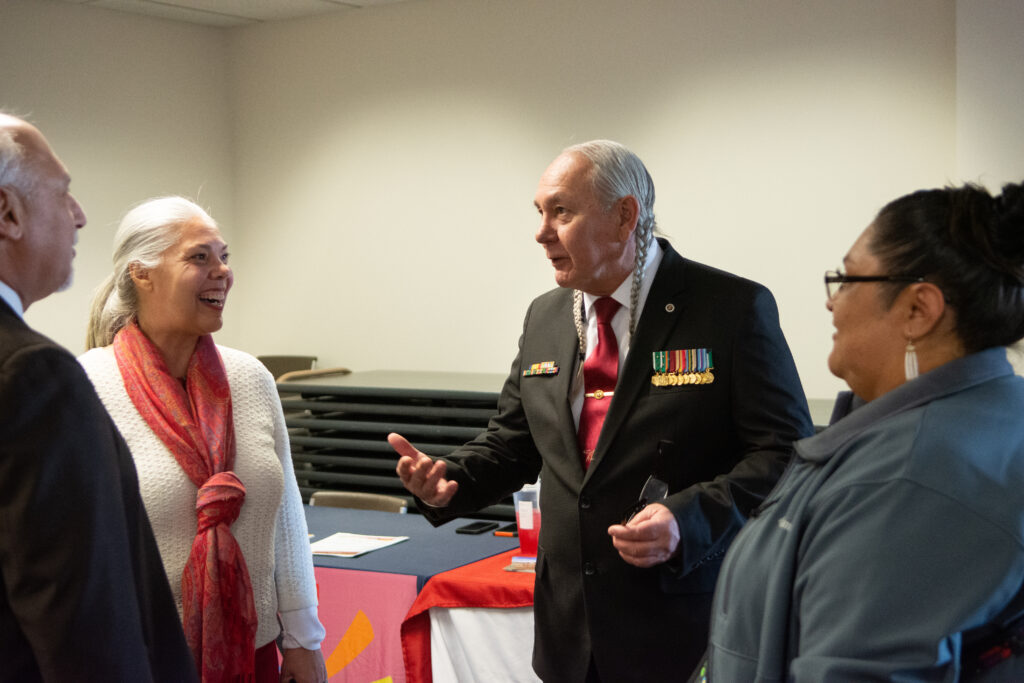 Census data from 2020 indicates 3.4 percent of Nevada's population identify as American Indian and Alaska Native in whole or in part. That represents about 105,000 people in the state. Montooth said if organizers could galvanize Indigenous people in Nevada as one voting force, they would have more voters than every county in the state except for Washoe and Clark counties.
In 2021, Montooth said lawmakers passed legislation that helped tribal communities and priorities this session include education, the environment, economic development and health and human services.
"The work is just getting started," Montooth said. "We're not just going to go to the ballot box, and we're not just going to cast our votes. We're going to be running for office, we're going to be in these rooms leading these sessions and asking questions of people that are testifying."
Washoe Tribe of Nevada and California Chairman Serrell Smokey said he hopes to facilitate more engagement between lawmakers and tribal communities.
"Every bill that comes through, whether it be state or on the federal level, when in regards to taxes, it will include state and local governments, but it won't include tribes," Smokey said. "And that's what we as tribes need to do is to ensure that we're a part of that … to have tribal governments excluded because of the wording just shows how far behind we are at truly acknowledging tribes as true sovereign governments within the state."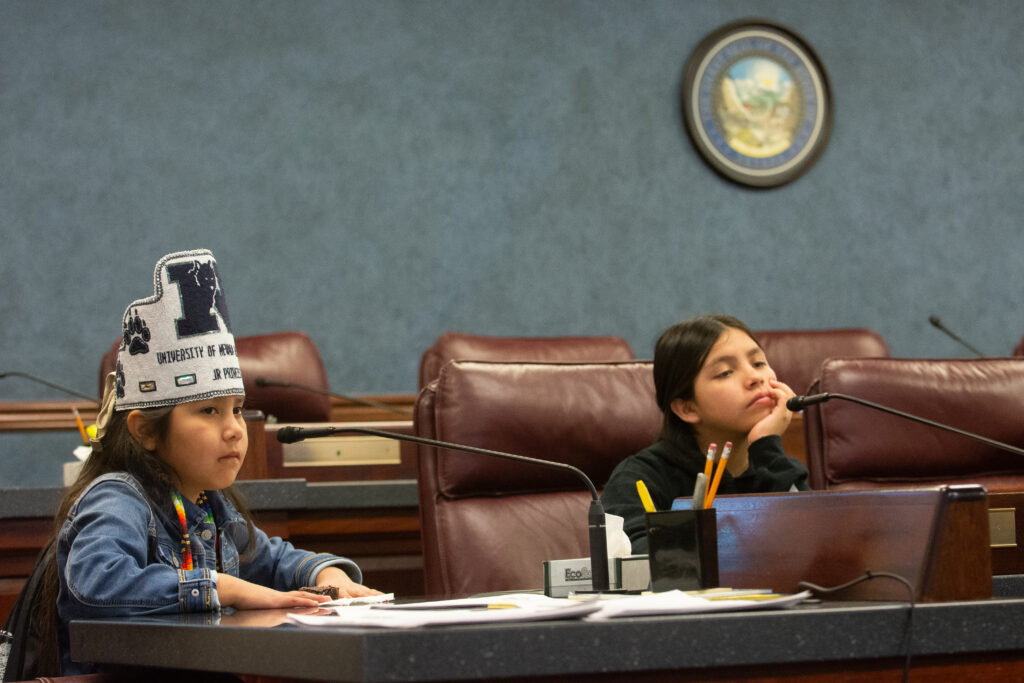 One of the proposed bills this session, SB94, seeks to address the issues of representation in government, requiring each state agency to employ a tribal liaison who reports directly to the office of the head of the state agency.
Along with ensuring access, Duckwater Shoshone Tribal Chairman Warren Graham said he is watching AB73, a bill that would establish the right of public school students to wear traditional tribal regalia or other recognized objects of cultural or religious significance at school graduation ceremonies.
"We see other ethnic groups that are allowed to have their regalia on but when it comes to Native Americans, it seems like it's a no no … or it's a challenge to get that regalia actually approved by [the] school district," Graham said. "It gives them a sense of pride."
Ken Higbee, special services director for the Elko County School District, said acquiring funding to construct a new Owyhee Combined School is also essential during this legislative session. The current building sits adjacent to toxic hydrocarbon plumes under the town.
"With that school having issues of cancer, being on that plume, we feel desperate that the Owyhee Community and kids need a school. And Elko County School District has no funds to build that school," Higbee said. "So in this emergency situation, we're hoping to change the direction of that Owyhee school and community by moving their school to a location that's safe and healthy."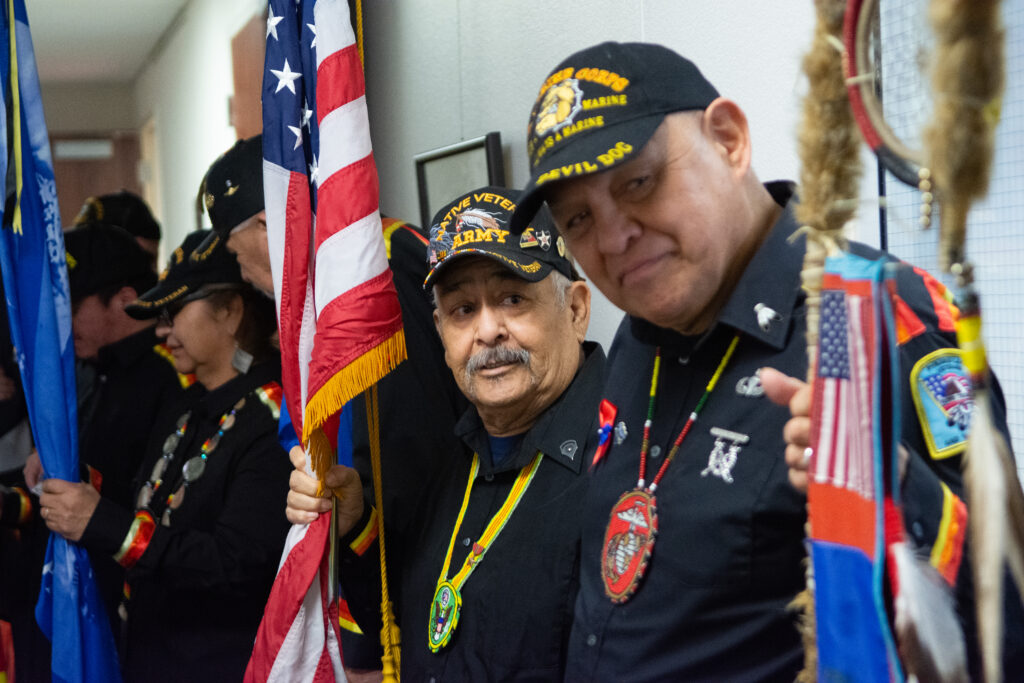 Tribal communities also have flagged the following legislation of interest to Indigenous communities:
AB84 - Sponsored by Assemblyman Howard Watts (D-Las Vegas), this bill would require the state to issue to members of certain Nevada tribes, a free annual permit for entering, camping and boating in all state parks and recreational areas.
AB150 - Sponsored by Assemblywoman Natha Anderson (D-Sparks), this bill would expand the tuition waiver for Native Americans to include summer and winter semesters as well as grant the waiver to people enrolled in a federally recognized tribe who have been a resident of Nevada for at least a year or graduated from a Nevada high school.
AB125 - Sponsored by Assemblywoman Shea Backus (D-Las Vegas), this bill would require the tribal liaison for the Nevada Department of Safety to maintain communication with tribal communities and organizations related to missing or murdered Indigenous persons. The bill would require local law enforcement agencies to accept reports of people 18 years or older who are missing under suspicious circumstances from a Native American reservation or colony and enter information into national databases.

Editor's Note: This story first appeared in Behind the Bar, The Nevada Independent's newsletter dedicated to comprehensive coverage of the 2023 Legislature. Sign up for the newsletter here.
The Nevada Independent is raising $200,000 by Dec. 31 to support coverage of the 2024 election.
Tax-deductible donations from readers like you fund this critical work.
If you give today,your donation will be matched dollar-for-dollar.
Give + Get Matched
Featured Videos